E. Parry Thomas gave Michael Gaughan some Coastal support
August 29, 2016 - 5:27 pm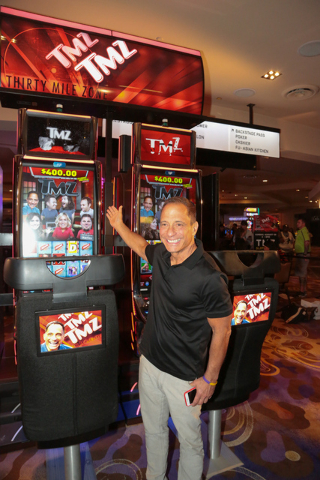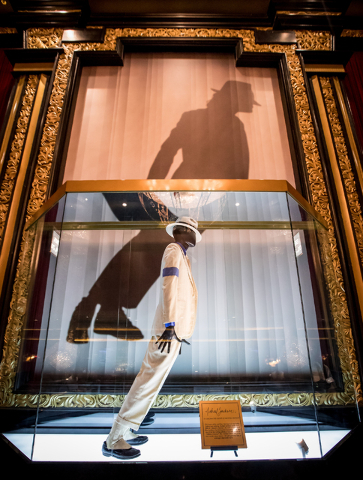 In the late 1970s, the northeast corner of the Strip and Flamingo served as the proverbial fork in the road for famed Las Vegas casino operator Michael Gaughan.
As he sought funding to build Barbary Coast, Gaughan reviewed two banks for possible loans: Wells Fargo and Valley Bank of Nevada, the president of which was E. Parry Thomas. Gaughan had originally wanted to work with Thomas, a longtime friend of Gaughan's trailblazing father, Jackie Gaughan, but was convinced by his partners in the project to approach Wells Fargo.
"So I'm going along, trying to get this loan from Wells Fargo, and they're asking for my first born," Gaughan said Sunday, while remembering Thomas, the Las Vegas banking legend who died Friday at age 95 at his ranch in Hailey, Idaho. "This went on for seven, eight months. It got to the point where I needed to start paying some bills. I finally said, 'I can't wait on Wells Fargo anymore. I'm going to see Parry.' "
Gaughan set up a meeting, and told Thomas, "I'm having trouble getting this loan."
Thomas' response: "I've been waiting for you, Michael. What took you so long?"
"He gave us the loan, up front," Gaughan, who today owns South Point hotel-casino, said with a chuckle. "It was a good loan."
No question. Completed in 1979 at a reported cost of $11.5 million, Barbary Coast was the cornerstone of Gaughan's Coast Casinos hotel chain. The locals-targeted hotels included Gold Coast, Orleans, Suncoast and the original South Coast (later renamed South Point). Gaughan eventually sold those properties to Boyd Gaming in 2005, and two years later Boyd re-branded the hotel as Bill's Gamblin' Hall & Casino (the "Bill" honoring company founder Bill Boyd).
Caesars Entertainment then took over the property in a land swap with Boyd for the Westward Ho parcel across the Strip, and in 2014 Caesars remade the hotel once more into the stylish boutique resort Cromwell.
It is another instance where a loan authorized by Thomas helped shape the Strip.
"He was the first banker to lend money, with the Bank of Las Vegas and later Valley Bank, to hotels in Las Vegas," Gaughan said. "My dad, Parry Thomas and Benny Binion – those guys were very close since they were young guys and they were here at the start of it all.
"But Parry Thomas did as much for this city as any gambling pioneer did. Parry did more for Las Vegas than anyone I can think of."
TMZ TO TAKE YOUR MONEY
TMZ founder Harvey Levin doesn't gamble, as a rule. But he did try playing "everything" during a visit to Vegas on Sunday. "I went to two casinos and lost every penny," he said. "Then I had lunch."
Levin was joined by temporary slot hostess Tara Reid at the Hard Rock Hotel to help launch the new line of TMZ-branded slot machines. Four are set up outside Vinyl rock club, and additional machines have been shipped to Plaza, Bellagio, MGM Grand and Encore.
A partnership between TMZ and slot giant IGT, the devices introduce a new "photo booth" technology (new for slots, at least) that captures a player's image and displays the photo inside the game.
Levin said TMZ's move into a Vegas casino was long overdue. "We've been around for 11 years. It's shocking to me that we haven't figured out a way to be in Vegas.
TMZ is actually around Vegas more than you might realize, Levin reminds. "Lemme tell you, my crew comes to Las Vegas a lot. I mean, a lot."
SUITED FOR DISPLAY
Unveiled at Mandalay Bay on Sunday, a day before what would have been Michael Jackson's 58th birthday, was the suit and fedora Jackson wore in the famous "Smooth Criminal" video. The display now stands at the lobby staircase of Michael Jackson One Theater. The statue is leaning forward, reminding of the oft-replicated scene in that video.
The co-executor of the Jackson estate, John Branca, said that suit was chosen for the display because "it's very visually interesting." He also said to expect more Jackson items to be displayed at the hotel. "We have a large, large collection of Michael's memorabilia, stage props, clothing, jewelry, jackets. We'll continue to add to the collection."
Last month, "MJ One" celebrated its third anniversary and has been seen by more than 2 million fans.
John Katsilometes' column runs Saturday, Sunday, Tuesday and Thursday in the A section, and Fridays in Neon. He also hosts "Kats! On The Radio" Wednesdays at 8 p.m. on KUNV 91.5-FM and appears Wednesdays at 11 a.m. with Dayna Roselli on KTNV Channel 13. Contact him at jkatsilometes@reviewjournal.com. Follow @johnnykats on Twitter.