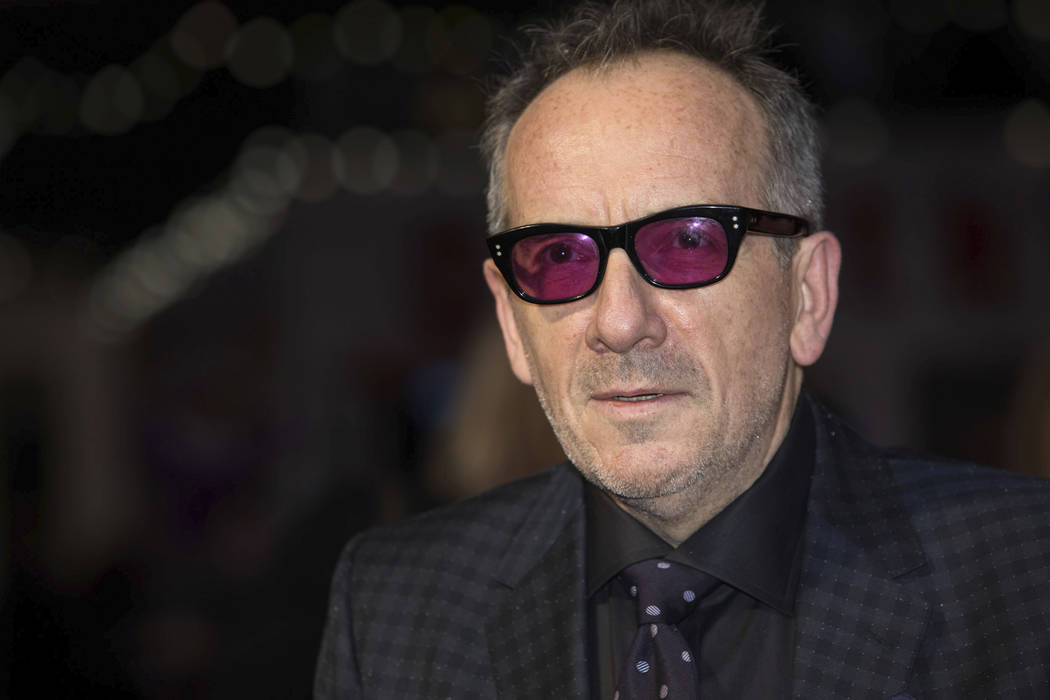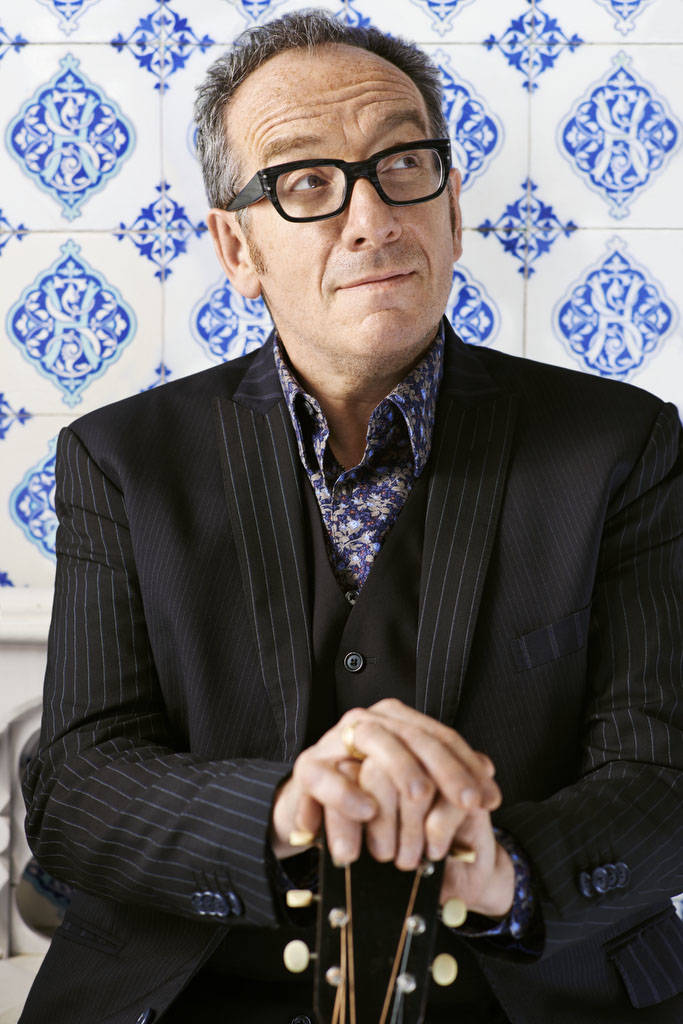 Chalk it up to destiny: Elvis is playing an extended engagement on the Strip.
Elvis Costello, king of the new-wave phenomenon in the late 1970s and an artist who spans generations, is set for a half-dozen shows at Encore Theater at Wynn Las Vegas.
Dubbed "Now/Not Now," the production's dates are Feb. 28, March 2-3, 7, 9 and 10. Tickets range from $59.50 to $225 and are on sale at 10 a.m. Friday at Wynn Las Vegas box office or on the Wynn website.
The theater's comparative intimacy at 1,800 seats, and exclusivity — the six shows are Costello's only booked dates for all of 2018 — should boost demand from Costello's worldwide following. Backed by The Imposters, Costello will pluck songs over his entire 40-year career, so expect a sampling from the albums, including those noted in the hotel's upcoming official announcement: "Blood & Chocolate" and "My Aim is True."
Individual songs promised include "I Want You" and "Alison," along with more recent selections. Unique to "Now/Not Now" is a new song will be swapped into the set list each night. Thus, no two shows will be totally alike.
Costello most recently played the Strip in March 2014, backed by the Roots for a two-night, sold-out engagement opening Brooklyn Bowl. Costello has previously played Pearl at the Palms in 2011, opened for the Police on their reunion tour stop at MGM Grand Garden Arena in 2008, and also headlined the old Joint at the Hard Rock Hotel in 2005.
Encore Theater has shifted to a star-policy strategy since "Steve Wynn's Showstoppers" closed in December. John Fogerty and Diana Ross have headlined the theater (Ross is currently performing her extended run), with Tony Bennett, Harry Connick Jr. and the Moody Blues in the mix.
Costello's backing band, The Imposters, is largely unchanged from his breakthrough period with The Attractions in the late 1970s and early 1980s. Bassist Davey Faragher is the newcomer, along with original members of The Attractions drummer Peter Thomas and keyboardist Steve Nieve. Kitten Kuroi and Briana Lee are the show's backing vocalists.
In July, Costello and The Impostors finished his North American summer tour, which was centered on his triumphant 1982 album, "Imperial Bedroom," though the album was re-imagined and played out of sequence. As he told Rolling Stone magazine, "It's not any use to me to just come out and just do a recitation of it from cover to cover. Because what I want it to do is open the door to the other rooms, the other chambers that are mentioned in the playbill."
Through the reason why the man born as Declan Patrick MacManus adopted Elvis Costello as a stage name has faded over time, a six-show Strip engagement bears reminding: He opted for Costello as a tribute to his trumpet-playing father. His manager in the mid-1970s, Jake Riviera, suggested combining Costello with Elvis's first name, and the new moniker was a hit.
The shared name is referenced on the Strip from such an unexpected star as Bill Medley of The Righteous Brothers, who says during the duo's shows at Harrah's, "I knew Elvis. Not really … But I was inducted into the Rock and Roll Hall of Fame with Elvis … Costello."
Which is true. Costello, the Righteous Brothers and the Police were all in the 2003 Rock Hall induction class.
In an e-mail exchange, I sent Costello a list of veteran rock superstars who have performed similar short-run residencies in Las Vegas, including The Who, Ringo Starr, Fogerty, Santana and Billy Idol. I asked if the success of those artists prompted him to consider a longer stay on the Strip.
"There is a reason why you would buy a ticket to see any of those artists, but I think of first time I visited Las Vegas was in 1980. I was a member of the audience, not performing here," Costello answered. "I saw Waylon Jennings and Willie Nelson, playing at either end of the Strip on the same evening. Prior to that, my view of the city was based entirely on two live albums: 'Sinatra At The Sands' and 'Noel Coward – Live In Las Vegas'.
"Put all that together, and you realize anything is possible."
I also asked about his view of Las Vegas as an international entertainment destination. He is a fan of theatrical staging, along with straight rock 'n' roll concert presentation.
"I spent a few days in Las Vegas this summer with my family. We took in three big shows in as many nights," Costello said. "There was dancing, music and fantasy; fire jugglers, ballet dancers, singers, illusionists and during the daylight hour, kids playing together in the sun. It was in a joyful scene, a brief respite.
"For myself, the gaming tables and machines were the sideshow, even though I know they are many people's ideal thrill. You can have the night and day you want. We will put on a show that other artists don't offer."
Costello finished with a nudge: "You'll get something here that you can't get anywhere else with 'Now/Not Now.' "
John Katsilometes' column runs daily in the A section. Contact him at jkatsilometes@reviewjournal.com. Follow @johnnykats on Twitter, @JohnnyKats1 on Instagram.