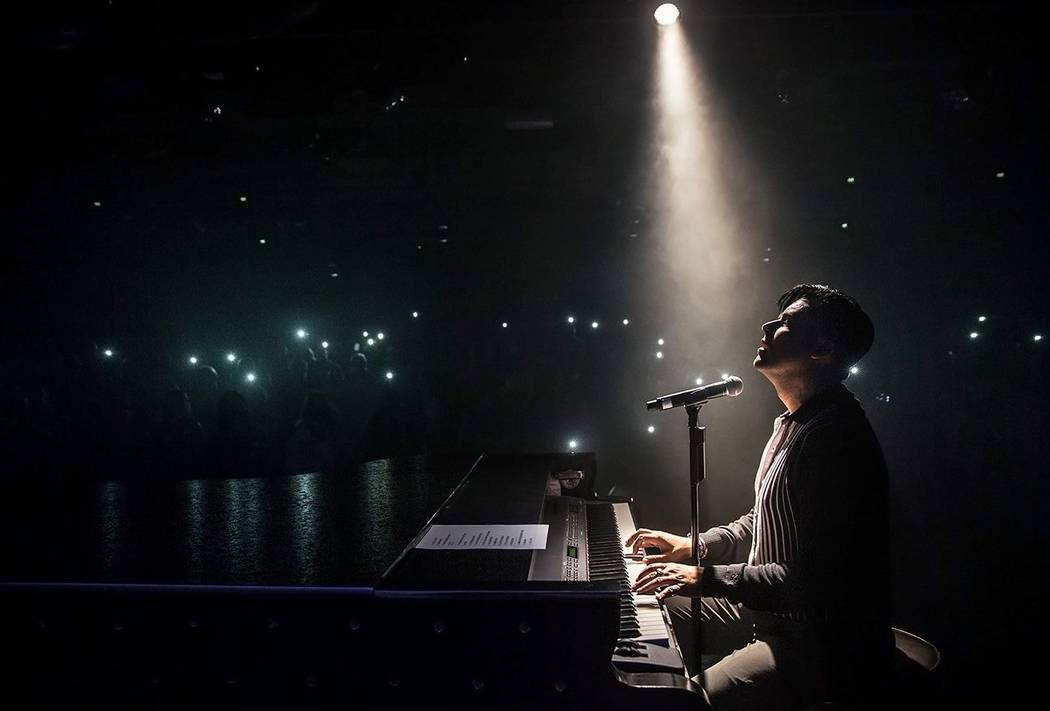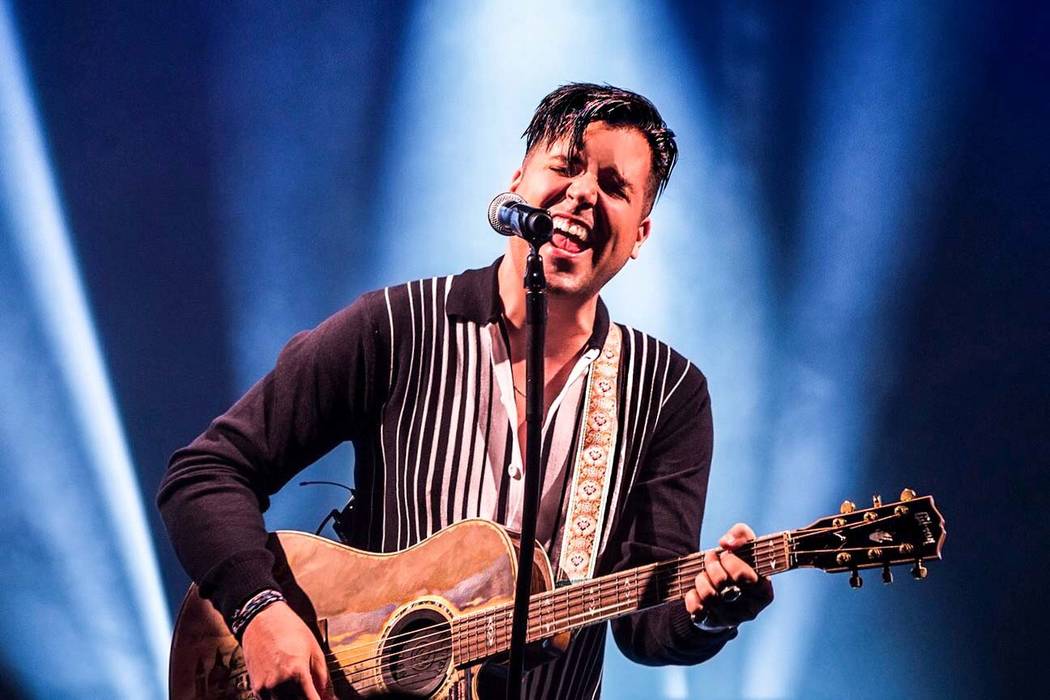 Frankie Moreno is far better versed in the works of Mozart than Earl "The Pearl" Monroe. But the Las Vegas showman is making his mark in the arena that's been home to Monroe and scores of stars of the New York Knicks since the 1940s.
Moreno is developing a partnership with Madison Square Garden to write songs for Knicks' performances, and also perform halftime shows at the legendary venue. The first step in the process, the Moreno-penned dance number, "Boogie Woogie Boogie," was performed by the Knicks City Dancers on Nov. 17 as part of Military Appreciation Night.
The routine is now in the dance troupe's rotation during Knicks' home games. This artistic partnership has been initiated by Lacey Schwimmer, the renowned dancer and choreographer who was a pro on "Dancing With the Stars" and who also happens to be Moreno's girlfriend.
Schwimmer was in New York in July, teaching at the Broadway Dance Center and serving as a guest choreographer for the Knicks City Dancers, the NBA team's 20-member dance troupe. The dance team was planning a new number to pay homage to veterans, but needed an original song that had a "Boogie Woogie Bugle Boy" vibe.
When Schwimmer heard this, she said, "Well, my boyfriend writes music."
She then called Moreno, at home at his piano in Las Vegas, and said, "Can you write a song that sounds like the Andrews Sisters?" He began work on the song during the conversation. Moreno recorded the song at the house, playing all the instruments over Schwimmer's vocals. The song was mixed by Vegas studio wiz and master guitarist Pat Thrall.
The project sparked a conversation between Moreno and Madison Square Garden Senior Vice President Marc Bauman, who produces in-game entertainment at the Garden and who has also seen Moreno perform in VegasVille. The plan now is for Moreno and his Vegas backing band to play during halftime at Knicks' games, ideally with the Knicks City Dancers and Schwimmer performing to the music during in the 15-minute breaks.
Moreno has symphony dates on the East Coast next year, including dates in Baltimore in October and a return to Carnegie Hall in the fall that has yet to be announced.
"The next thing is to write them another song," Moreno says of fulfilling his commitment to the Garden and the Knicks. "Then we figure out the halftime thing, but the idea is to write all original music for the team and be kind of like an in-house halftime performer. It's crazy how it's worked out."
Moreno resumes his schedule at Myron's Cabaret Jazz on Tuesday before his final appearance at Suncoast Showroom on Dec. 9. Then it's another set of three holiday shows at Cab Jazz on Dec. 15-16. He also will perform at South Point Showroom on Dec. 28.
Cab Jazz and South Point are evolving into Moreno's dual Vegas home venues, as he's just agreed to appear Thursdays at South Point through June. The new weekly residency at Michael Gaughan's resort kicks off at 8 p.m. Jan. 4. Moreno also appears at Cabaret Jazz twice a month through May.
"We'll keep everything fresh and unique for the Smith Center and South Point," says Moreno, whose shows have been buoyed by the zealous members of his Frankie Moreno Fan Club. "We'll be doing different songs, different productions. I just won't be bouncing around as much." Nope, leave the bouncing to the hoops team at Madison Square Garden.
John Katsilometes' column runs daily in the A section. Contact him at jkatsilometes@reviewjournal.com. Follow @johnnykats on Twitter, @JohnnyKats1 on Instagram.