Jay Leno takes a new room in return to the Strip
Updated January 12, 2023 - 3:17 pm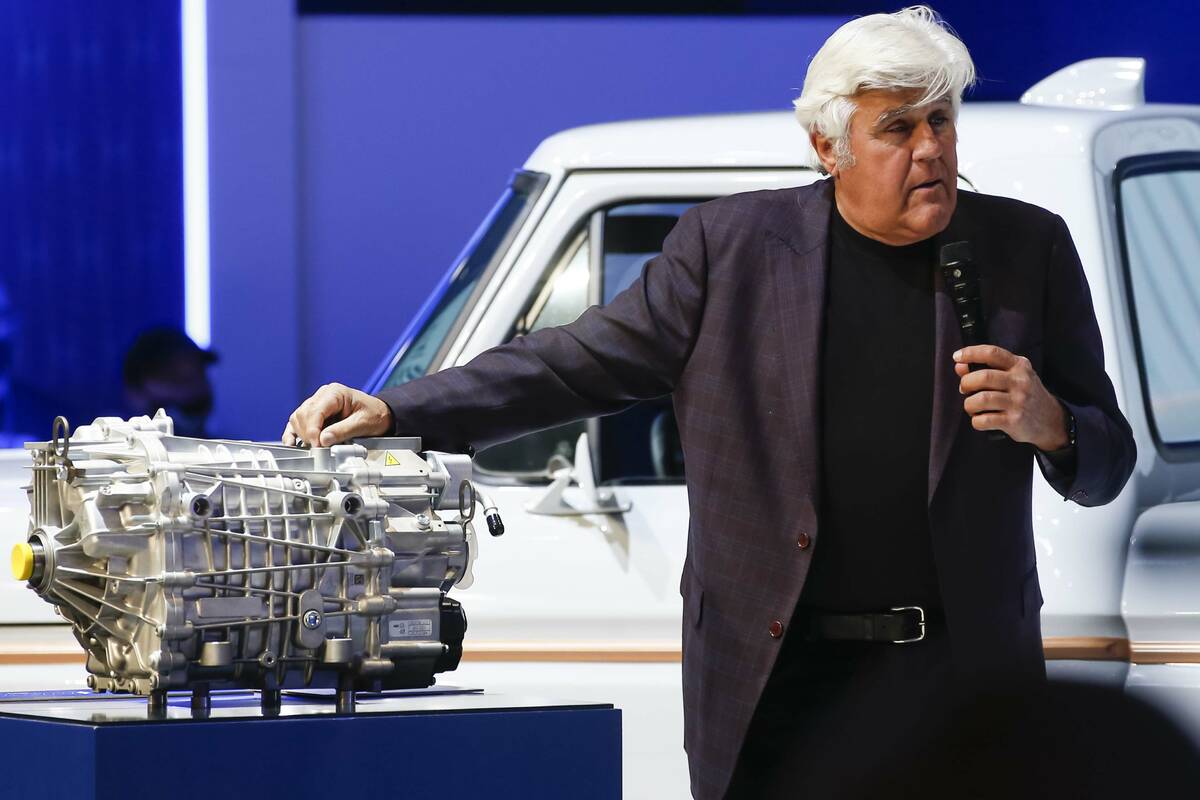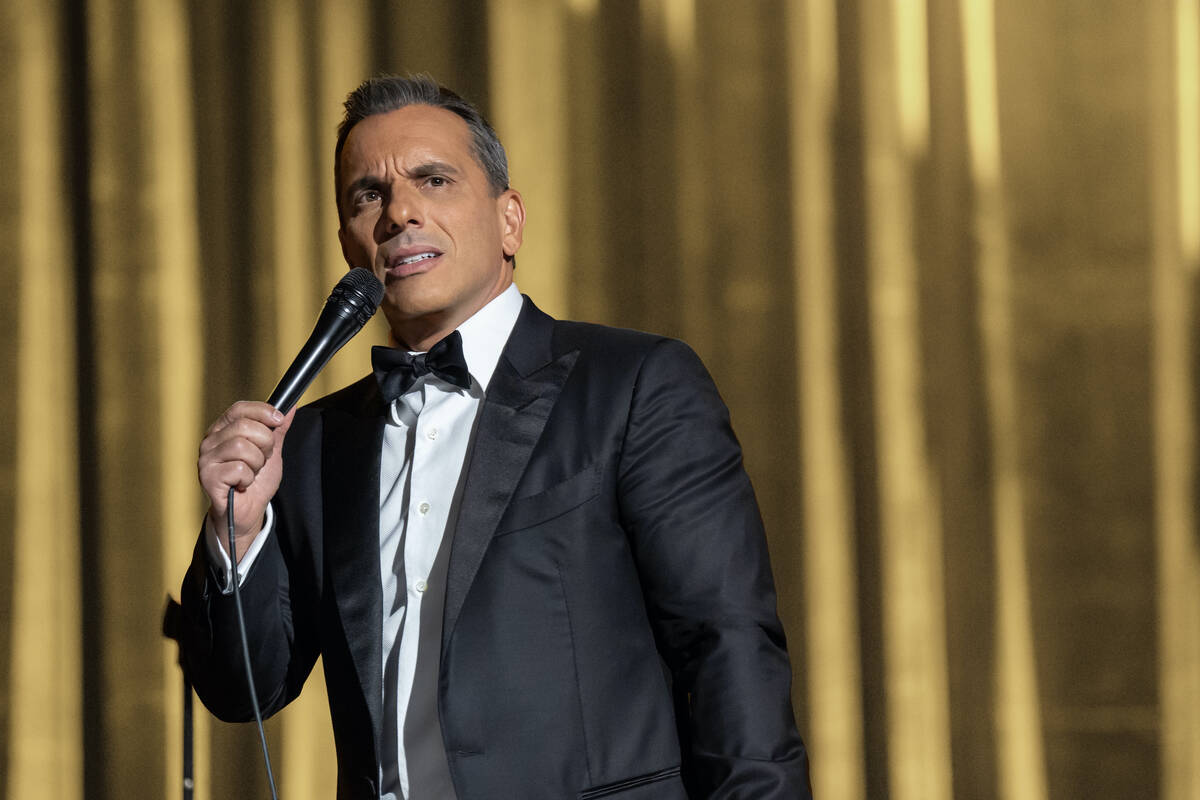 We've started a run of comedy columns in 2023. We'll call it the Kats Comedy Hut. This seems like a title that won't get me sued. At least, successfully. Maybe we'll find out on Facebook.
Last week, the Kats Comedy Hut celebrated its soft opening ("How soft was it!?") This opening was so soft, it was sponsored by Charmin.
Anyway, it's time to unload the Yuk-Yuk Truck:
Leno's Encore
Jay Leno is performing in Vegas for the first time since he was burned while working on a 1907 White Steam Car in his garage in Burbank, Calif. Leno has announced a March 31 date at Encore Theater at the Wynn (tickets are onsale 10 a.m. Pacific time Friday).
Leno suffered second-degree burns over his face and upper body in the Nov. 12 garage incident. From images, it is evident it could have been a far worse outcome. Leno told People last month, "It felt exactly like my face was on fire. Maybe like the most intense sunburn you've ever had, that'd be fair to say."
Leno was an Aces of Comedy headliner at the Mirage for more than a decade. He's the latest in a series of star comics to vacate that series, as other Strip venues rake revenue from the rim shots. Noteworthy examples: George Lopez at Luxor; Bill Burr, Tom Segura, Gabriel Iglesias and Whitney Cummings at the Chelsea at the Cosmopolitan; Amy Schumer at Resorts World Theatre and Nikki Glaser at The Theater at Virgin Hotel.
Aces of Comedy helped establish the climate for star comics to headline larger venues. But the series' long-term future is not certain, as the Mirage turns over to Hard Rock Las Vegas. Aces was an MGM Resorts International creation, premiering in 2010 under the late Mirage exec Felix Rappaport.
But Hard Rock Las Vegas President Joe Lupo said the hotel will deal Aces through '23. The executive said in a statement Wednesday, "The Mirage will continue to provide a full calendar of comedy throughout the year inside The Mirage Theatre. We look forward to housing Wayne Brady, Daniel Tosh, Ray Romano and Brian Regan, among other iconic names in comedy."
Lupo said the hotel would have additional announcements soon. Brady is onstage Friday, with Tosh scheduled Jan. 27, both are top-level headliners.
Here, and here only
Sebastian Maniscalco has extended his series at Encore Theater, adding Aug. 4-5 and Oct. 6-7. Show times are 7:30 p.m. and 10:30 p.m. Tickets still remain for Maniscalco's dates March 3-4 and May 27-28.
The star comic-actor's series amounts to an exclusive Las Vegas residency this year and into 2024. Maniscalco said in December, when his Netflix concert special, "Is It Me?" premiered, he would not tour this year.
"I'm definitely taking '23 off to do some other projects at home, some TV, maybe some film stuff," Maniscalco said just before the holidays. "But as far as touring — I'm out of material, to be honest with you. I cannot tour off the back of this special because I don't have any more material."
Expect him to sample generously from "Is It Me?" which was filmed at Encore Theater in September. We have picked up a next-level Cool Hang, BTW, at the Wynn. It's the Delilah-Maniscalco twin-bill. Maniscalco 7:30, then the supper club, or vice versa for Maniscalco's 10:30 p.m. shows. Plan ahead, because it's worth it.
Open-Mike night
Mike Binder uses a hotel-casino rather than a calendar to trace his time in Las Vegas.
"The last time I played Vegas was at the Dunes," says Binder, appearing with headliner Rich Hall and feature comic Harris Peet from Sunday through Jan. 22 at the Laugh Factory at the Trop. "It was the late-'80s, early '90s."
That was at The Comedy Store's Las Vegas outpost. Binder went on to work in as a screenwriter, filmmaker and actor. He developed the terrific five-part Showtime documentary on The Comedy Store, the original on the Sunset Strip, in 2020. But the 64-year-old Binder has not appeared onstage in three decades.
"It was my whole life, from when I was 17 into my 30s," Binder says. "Then I started getting some movies and got some work as an actor and a writer. But my friends would say, 'Never give up your act,' and I would say, 'I don't have the time, because I've got kids and other work.'"
But Binder felt the tug as he worked inside The Comedy Store, returning to the late Mitzi Shore's fabled club, for the Showtime documentary. Such friends as Burr and Marc Maron goaded him into returning to performance. Binder also performed at the tribute to his friend Bob Saget, told a few jokes and went back to the shed to fine-tune his act.
"I just felt like, I wish I had my legs again," Binder said. "I wish I was nimble on stage. Then I did a show at the Comedy Store, I went up with about 10-15 minutes of new material, and it worked."
Binder plans a documentary on the contemporary comedy culture. His upcoming stint is not planned for the project. "I'm just working on my act now. The documentary will be done in little pieces," says Binder, who is gradually evolving his act. "I'd like to headline soon, but I'm in a safer spot right now, where I just have to do 20-25 minutes. I can really work on my act, and I don't have the pressure."
Oyo goes with the funny
In its days as Hooters, Oyo hotel-casino's Night Owl Showroom hosted comedy shows ranging from Bobby Slayton, to the Hilarious 7, to the Cons of Comedy. Lest we forget, Gordie Brown headlined there from 2017-2018.
The venue is now Stand Up & Rock Showroom, home to the comedy series of the same name. Veteran venue operator and producer Joaquin Trujillo of L.A. Comedy Club's Dragon Room at The Strat took over operations of the showroom in October.
Comedy runs nightly at 7. Carlos Rodriguez, Nikki Carr, Mike Faverman, Brandt Tobler and Roberto Rodriguez are among this month's headliners.
The club also hosts "Byron Kennedy and Friends" at 9 p.m. Thursdays through Sundays (tickets for comedy start at $29.95, go vegasstandupandrock.com). Kennedy is a former radio programming exec and record-label promoter for 20 years before diving into stand-up.
But Trujillo says the long-term plan is for live music to take over the room, maybe three times a week, with Vegas artists leading the effort. At 10 p.m. Saturday (doors 9 p.m.) it's Smashing Alice, a tribute to Smashing Pumpkins and Alice in Chains. Kennedy is signed with BBR Music Group out of Nashville, to a link to the music culture — and comedy culture — is already established.
John Katsilometes' column runs daily in the A section. His "PodKats!" podcast can be found at reviewjournal.com/podcasts. Contact him at jkatsilometes@reviewjournal.com. Follow @johnnykats on Twitter, @JohnnyKats1 on Instagram.