Las Vegas Strip headliner Frank Marino: 'I'm done for 2018'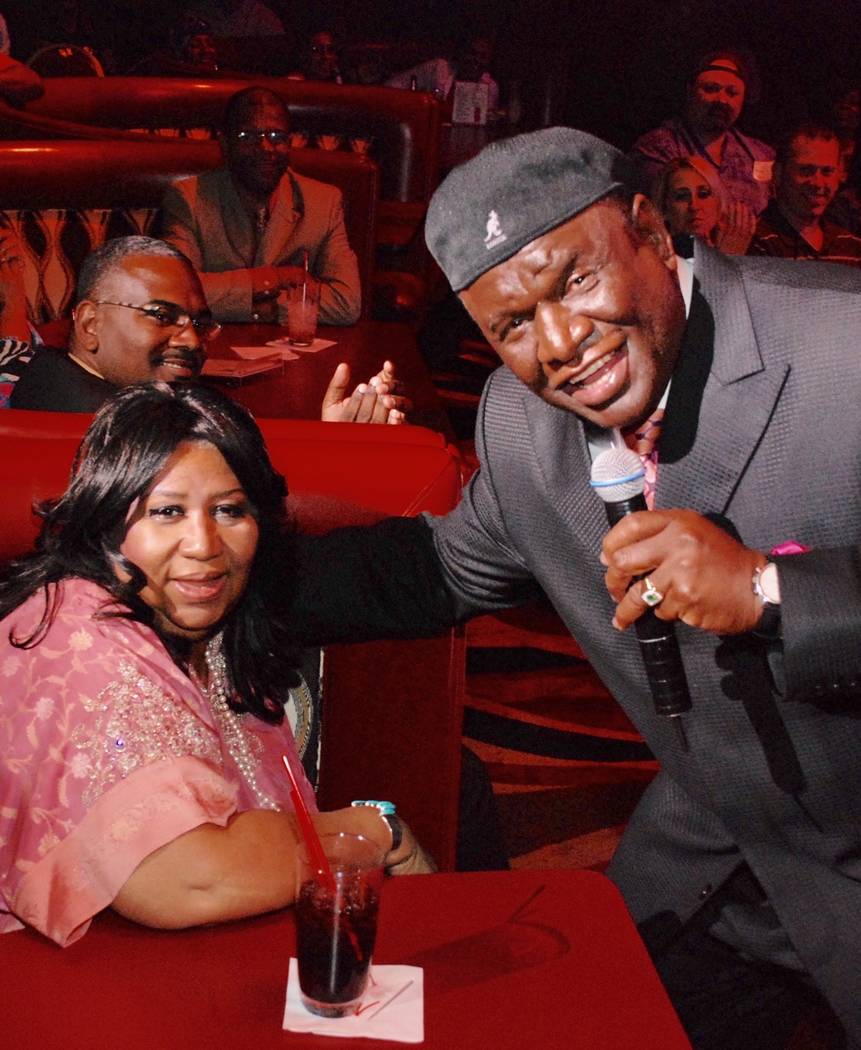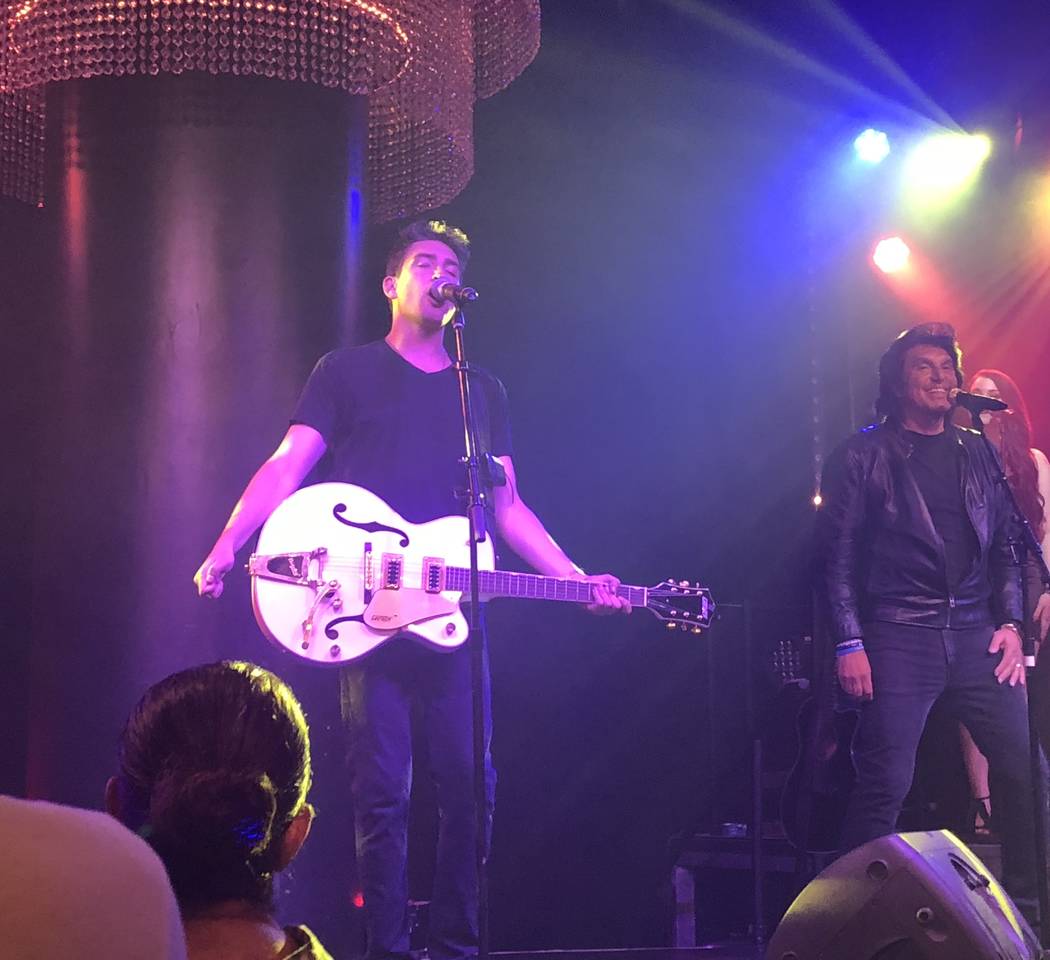 Frank Marino won't be slipping into any sequined gowns (at least, onstage) anytime soon.
"I'm not doing any shows this year," the famed drag queen and star of "Divas Las Vegas" said in a phone conversation Thursday. "I'm done for 2018."
A mild surprise, maybe, but Marino for the first time has ruled out a return of the show under a specific timeline. It would be spring before Marino, 54, attempts to reassemble a stage production to replace "Divas."
"I might reinvent the show and take more stage time myself, in the center of some backing dancers," said Marino, who for 33 years has helmed the show in his Joan Rivers persona and introduced a rotation of tribute artists in drag. "But the cast has dispersed. I have not even talked to some of them since the show closed."
"Divas" abruptly shut down after its performance at The Linq Hotel on June 26, after a Caesars Entertainment investigation found that the show had mishandled funds promised to Make-A-Wish Foundation of Southern Nevada.
Marino for years had told audiences that revenue from the sales of his merchandise would be donated to Make-A-Wish, but the investigation found money had not been transferred to the charity for about five years. Also at issue were cash payments collected from ticket-holders for upgrades to VIP seats, money that was also supposed to be sent to Make-A-Wish and not delivered.
Marino and the charity have settled the dispute, with the Strip headliner making a single payment to Make-A-Wish to close the issue. Though neither side will disclose specifics of the resolution, Marino's payment reportedly exceeded $100,000.
The State Gaming Control Board continues its investigation into the matter, reviewing whether Caesars violated any gaming regulations.
One option for Marino is to tour "Divas," then shop the show on the Strip.
No chance, he says.
"I can't stand flying with this show," he said. "It's too much work to take 25 drag queens through TSA. Try it sometime. You'll know what I'm talking about."
Marino says he's spending most of his time with his new pups, Baby Boy (a bichon frise) and Angel (a Maltipoo). "I'm busy playing with them and being happy. I'm in no hurry to make any big decisions."
Wallace & Franklin
During his show Wednesday at the Westgate Las Vegas, George Wallace recalled a night four years ago when he swapped "Yo mama" jokes with an audience member while he was still performing at the Flamingo.
"I said, 'Yo mama so fat, when she gets on the elevator, it's always going down.' " Wallace recalled. "Then, all of a sudden, some lady from the audience shouted, 'Hey! That's my son you're talking to!' "
The Flamingo audience went cold. Wallace, momentarily stunned, peered out to see who yelled that rejoinder.
In a booth near the front of the stage was Aretha Franklin.
The crowd then went nuts.
"You talk about Aretha Franklin, she was funny," said Wallace, who had only met Franklin a year prior to that visit. "She always called to come to the show. I don't know how many times she made it, but she was there that night."
Wallace displayed a photo on the big screens of the two from that night, and he also ends the show by playing "Respect," which for a the next month or so will be the walk-out music at the Westgate Cabaret.
Cutting-edge prop
Carrot Top's latest prop borrows from the Little League World Series. It's not a bat or a ball.
"Some of these kids look 12, and some look 33," Topper says, then produces an electric razor attached to a Wilson baseball glove and runs it across his face.
As the prop buzzes obnoxiously, the comic says, "I'm not sure if that's a funny joke, but that sound is funny."
Cassidy's hit performance
Beau Cassidy, son of the late pop superstar David Cassidy and songwriter Sue Shifrin, didn't want to sing one of his father's greatest songs for the first time Tuesday night.
But Bronx Wanderers frontman and founder Vinny Adinolfi persuaded the young performer to cover "I Think I Love You." The song was a No. 1 hit in 1970, from David Cassidy's days on "The Partridge Family."
The 27-year-old Cassidy is subbing in the show through Sunday night at Bally's Windows Showroom. Called on to take center stage, he performed "I Think I Love You" and also The Monkees' "Daydream Believer" flawlessly.
But talking of his late father is not easy for the 27-year-old Beau. The Cassidy family lived in Vegas during the 2000s, as David opened "The Rat Pack Is Back" at the Desert Inn (co-producing with Don Reo and performing as Bobby Darin), fronted "EFX" at the MGM Grand and co-starred with Sheena Easton in "At the Copa" at the Rio.
"That was another lifetime ago," Beau said, his voice halting, after the show. "It is kind of hard being back here, but I am really happy that I have found a great show to perform in."
Thespian Teller
Quick quiz: Of what does Teller speak when he says, "They polish it like a diamond."
Twenty-two minutes of comedy.
The characteristically nonverbal partner in the Penn & Teller stage show at the Rio is actually quoting Kathy Bates. The two appear as Amy's parents in "The Big Bang Theory."
Teller has returned to a full schedule after taking about six weeks off to recover from spinal fusion surgery.
Teller and Bates recorded their scene Wednesday. We don't know the air date yet, but we do know it's a speaking role.
A very Vegas connection
Impress your friends, or not, by knowing that the headliner at the Laugh Factory at the Tropicana this weekend has a loose connection to Elvis Presley.
We talk of the The Weasel himself, Pauly Shore. Lest we forget, Pauly's father, Sammy Shore, opened for Presley at the International and Las Vegas Hilton. Sammy is 91 and still lives in Vegas.
The younger Shore, also the son of the late Comedy Store proprietor Mitzi Shore, is at that Laugh Factory at 8:30 p.m. Friday and Saturday.
Cool hang alert
The Golden Tiki, where dreams come true. Any night, but especially Sunday, when the Polynesian-fashioned enclave in the Chinatown complex on Spring Mountain Road celebrates its third anniversary. Club managing partner Branden Powers and his wife, Lisa Marie Powers, will exchange wedding vows (the couple were legally married in June in Oahu). Jesse Hughes of Eagles of Death Metal is the officiant.
Powers also promises a performance by "a special, huge, surprise guest band" (maybe Hughes will say "I do" to this assignment). See us there at 8 p.m. or thereabouts.
John Katsilometes' column runs daily in the A section. Contact him at jkatsilometes@reviewjournal.com. Follow @johnnykats on Twitter, @JohnnyKats1 on Instagram.