Las Vegas Walk of Stars honors Judy Tenuta with new spot
Updated November 5, 2018 - 5:17 pm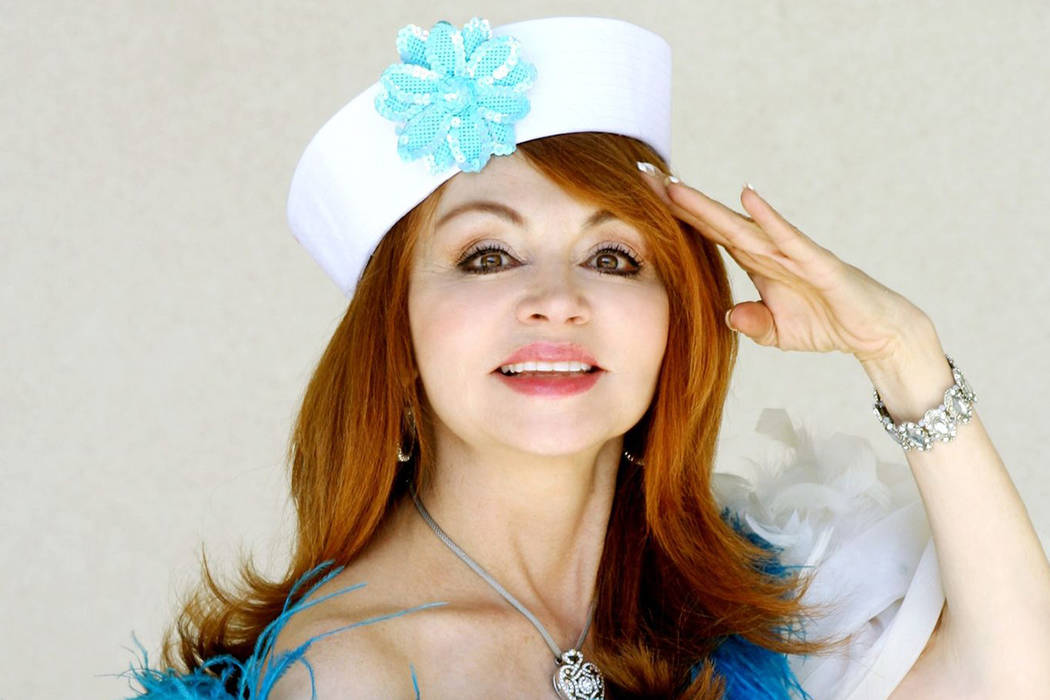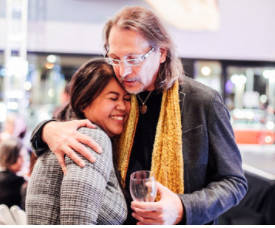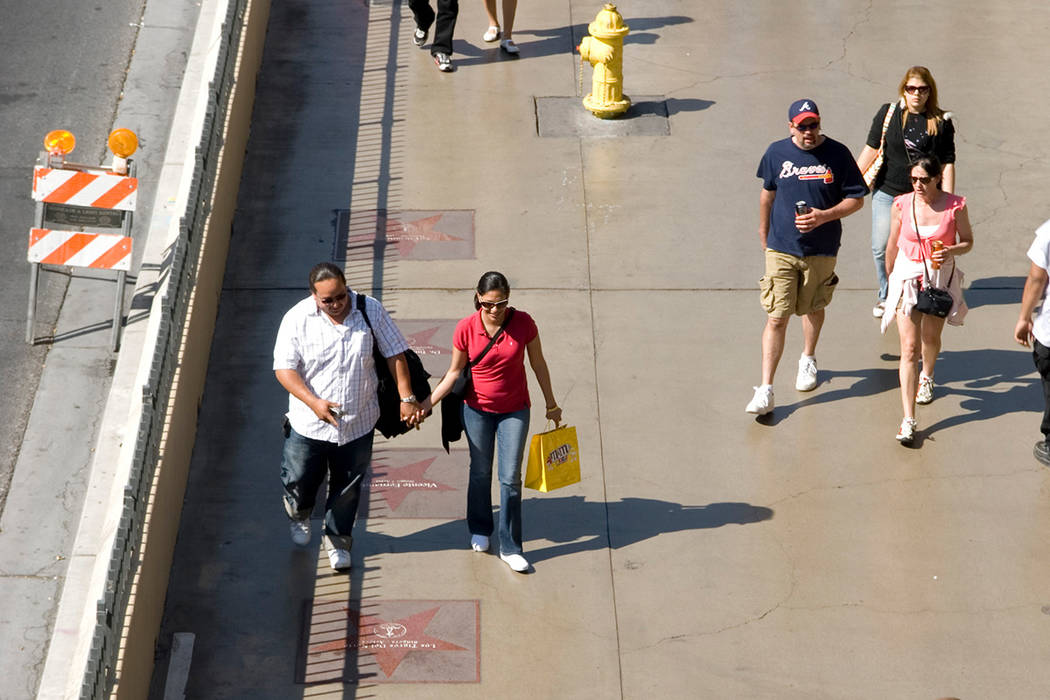 Author, comic and accordion virtuoso Judy Tenuta hits the right notes (hah) when asked how it feels to be honored on the Las Vegas Walk of Stars.
"Liberace!" Tenuta shouts into the phone. "Are you kidding me? It's perfect! I am beyond excited! It means the world to me!"
This is to say Tenuta is thrilled be honored alongside Liberace, and Wayne Newton, Elvis, the Rat Pack, Siegfried & Roy and all those legends on Las Vegas' list of greatest-ever performers. Her ceremony, hosted by veteran (and currently in-Limbo) Strip headliner Frank Marino is 2 p.m. Wednesday at Mon Ami Gabi at Paris Las Vegas. Her actual monument will be placed at a date to be determined on the sidewalk in front of Paris, on the Strip.
You might recall that the Walk of Stars' future was thrown into uncertainty due to Clark County's project to install protective bollards (or thick, reinforced pillars) along the Strip to protect pedestrians. A total of 49 of the 82 commemorative stars were pulled up during that effort, and Las Vegas Walk of Stars President Bob Alexander was concerned the entire Walk of Stars attraction would be compromised.
But Tenuta's star ceremony is a bollard-solid indication the Walk of Stars will continue, with Paris Las Vegas and also the Linq Promenade as the most available sites. The late David Cassidy, too, is to be honored this year at a date to be determined, likely in April.
But it remains to be seen if the $300,000 in funding can be arranged for stars that were yanked from the street honoring such Vegas greats as all of those mentioned above. Marino, for one, will have a star returned to the Paris. (Marino has been honored twice, for his roles in "Divas Las Vegas" and "Evening at La Cage.") Alexander said Monday afternoon his organization is planning to post a GoFundMe page to raise money, and is in talks with Caesars Entertainment officials about returning some of the stars to the Linq Promenade.
"We will need help in this project," Alexander said. "Even though Clark County pulled up the stars, it's our responsibility to return them to display."
The brassy author of the 1991 memoir, "The Power of Judyism," Tenuta taxes her memory to recall her history in Las Vegas. But she does offer, "I opened for George Carlin at the place where they have all the conventions — it was the Hilton! — in about 1987. It was at the time my album was out, 'Buy This, Pigs,' and my HBO special came out. I had all of that going, so it was a great time."
She most recently headlined Laugh Factory at the Trop in 2017 and has visited the city numerous times over the years. She was among the last comic performers at the Sands, in the fall of 1995, less than a year before the old casino closed.
"I remember I had a two-week stint, and my older brother calls me on opening night — I'm getting ready to go onstage — and he says, 'Judy, I want to get married in Vegas! Can you reserve one of those chapels for me? I said, 'I don't know if you realize this, but I'm headlining a show here. If you want to marry someone in that time, that's your job!' Family, right?"
Tenuta recalls sitting in the audience during a Frank Sinatra show at Bally's early in her Vegas career.
"It was such a great place, just being there was great, and I went to see Frank Sinatra and pretty soon he was telling off some woman who was telling him what to sing," It was great. He says, 'I don't know if you know this, but I don't take requests.' I have a star with him, too! It's so exciting, I'm going to start crying!"
Buzz from the scene
Look for a mentalist act to go into Sands Showroom at the Venetian as a complement to long-standing headliners Human Nature (similar to how the ill-fated "Puppet Up" show shared the venue with the Australian act). … Every so often I hear reliable reports of a Ru Paul show on the Strip, and this is another of those times. Look at Paris Theater for such a show … One of the creative consultants on Criss Angel's new show at Planet Hollywood is Caesars Entertainment exec Gene Lubas, who was assigned (too late, as it turned out) to try and resuscitate "Jubilee" at Bally's … On that topic, anyone concerned about the care of the classic Pete Menefee-designed costumes from that show once "Nitro Circus," with its exhaust-belching motorcycles, moves into the venerable venue? The "Jubilee" collection is still in storage in the bowels of that theater, host to the "Nitro" show next year.
Cool Hang Alert
The Uli Geissendoerfer Quartet, led by the wickedly gifted UNLV Jazz Studies professor, plays 9 p.m.-midnight Wednesday at the Dispensary Lounge at 2451 E. Tropicana Ave. Matt Green on piano, Wayne De Silva on sax, Steve Flora on bass and Jakuba Griffin on drums. The show is no-cover; the half-pound burger and fries special is $7.50, a mere pittance.
John Katsilometes' column runs daily in the A section. Contact him at jkatsilometes@reviewjournal.com. Follow @johnnykats on Twitter.