Crews installing steel posts along Las Vegas Strip sidewalks
November 13, 2017 - 12:08 pm
Updated November 13, 2017 - 3:07 pm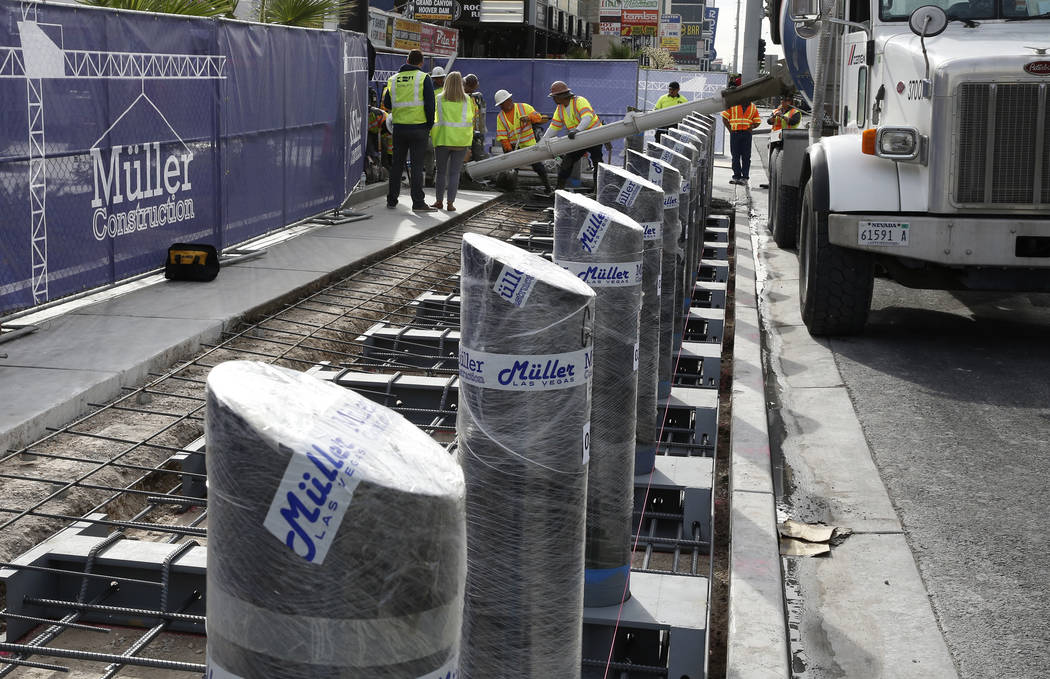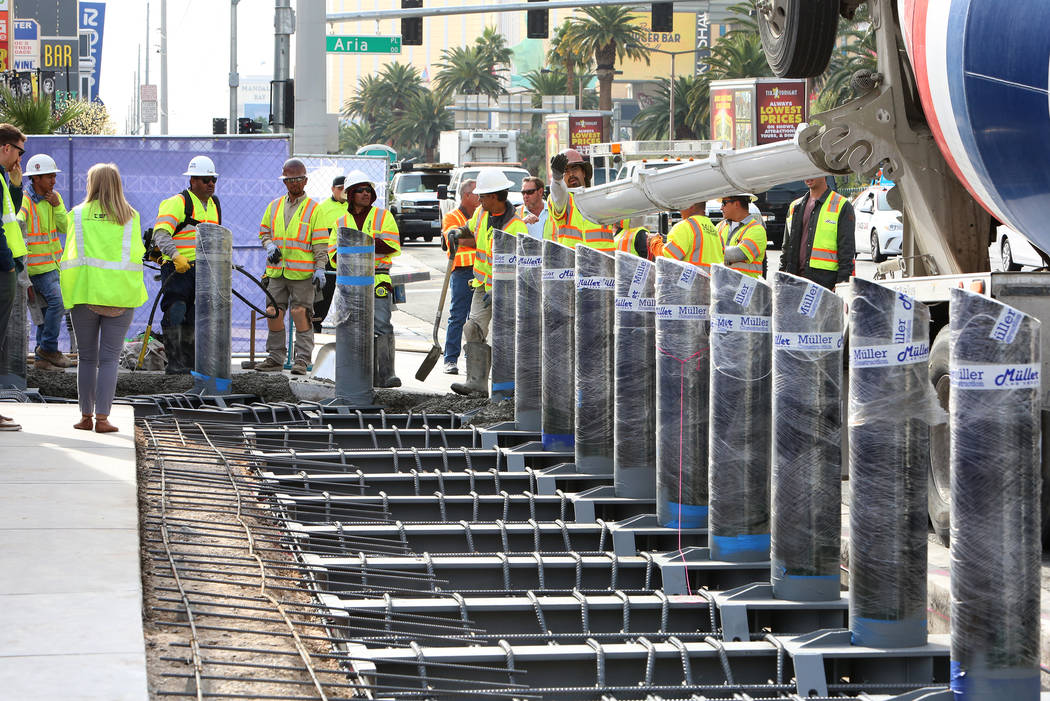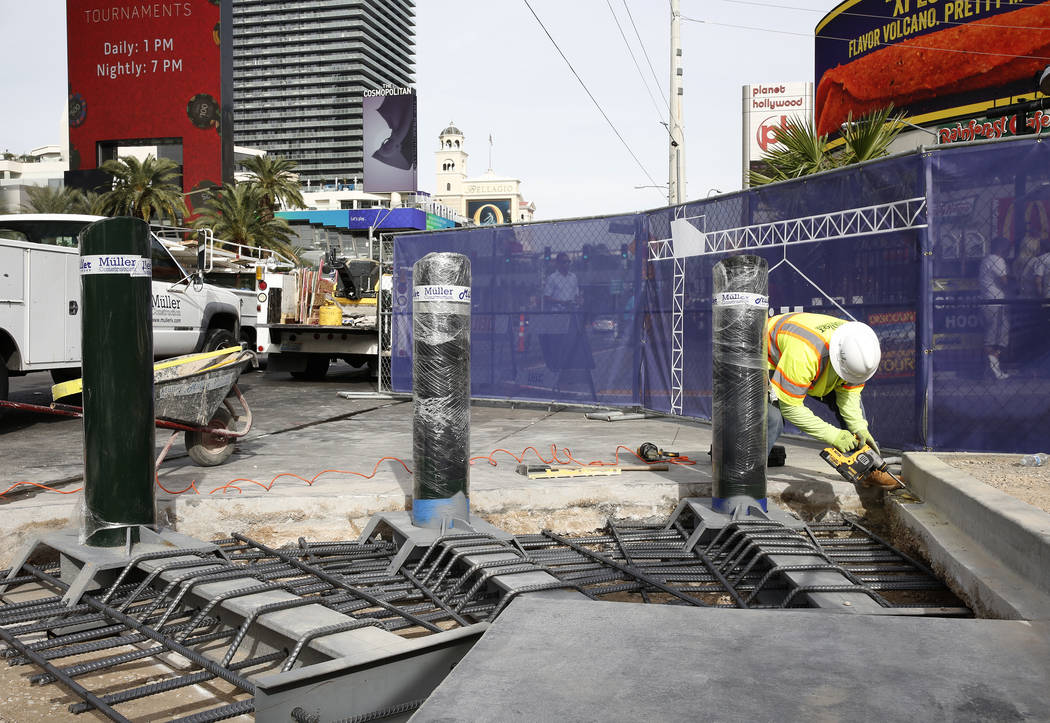 As construction crews began installing steel posts on the Strip early Monday to protect pedestrians, locals and tourists walking along Las Vegas Boulevard said the addition will help them feel safer.
"It's good to see those go up, because there's so much sidewalk here that isn't protected," said Maritza Cabrera, who was visiting Las Vegas with her husband and two children to celebrate the couple's wedding anniversary.
"It's not just keeping cars off the sidewalk, it's keeping people out of the street," Cabrera said, pointing at a guardrail on the other side of the Strip. "You know people start drinking and they can't walk straight, and I worry because my boys always want to run around and get into everything, so maybe it'll help them, too."
Installation of the roughly 4-foot posts, called bollards, began early Monday on the Strip near the Hawaiian Marketplace. They are meant to protect pedestrians walking on the Strip from vehicle-ramming attacks and traffic accidents, Clark County spokesman Dan Kulin said.
A few tourists said they thought the bollards were a good idea, but would rather see more pedestrian bridges in the area.
"I absolutely feel safe already and I think the poles will help," said Marian, a Pennsylvania woman who declined to give her last name. "Not just in case of a terrorist attack or something like that, but because not everyone's a sober driver."
"But," she added, "It's like, where am I supposed to cross over here?"
Kulin said the county hopes to install 800 bollards before New Year's Eve at seven locations between Tropicana Avenue and Spring Mountain Road. Next year the county will install another 7,500 bollards along the Strip between Sahara Avenue and the "Welcome to Fabulous Las Vegas" sign.
Most people passing by said they didn't know why crews were blocking off the sidewalk and breaking through concrete, but they were content to step around the construction and shout over the noise.
"The construction's not a big deal, it's just part of the process," said Jay B, a Las Vegas local. "They've got to do what they've got to do to keep people safe, and it's not going to last forever."
Construction is scheduled to be done from midnight to 11 a.m. every weekday for several weeks, Kulin said.
Contact Max Michor at mmichor@reviewjournal.com. Follow @MaxMichor on Twitter.