Pauly Shore 'flattered' at Kimmel's Oscars jab
Updated March 15, 2023 - 7:58 am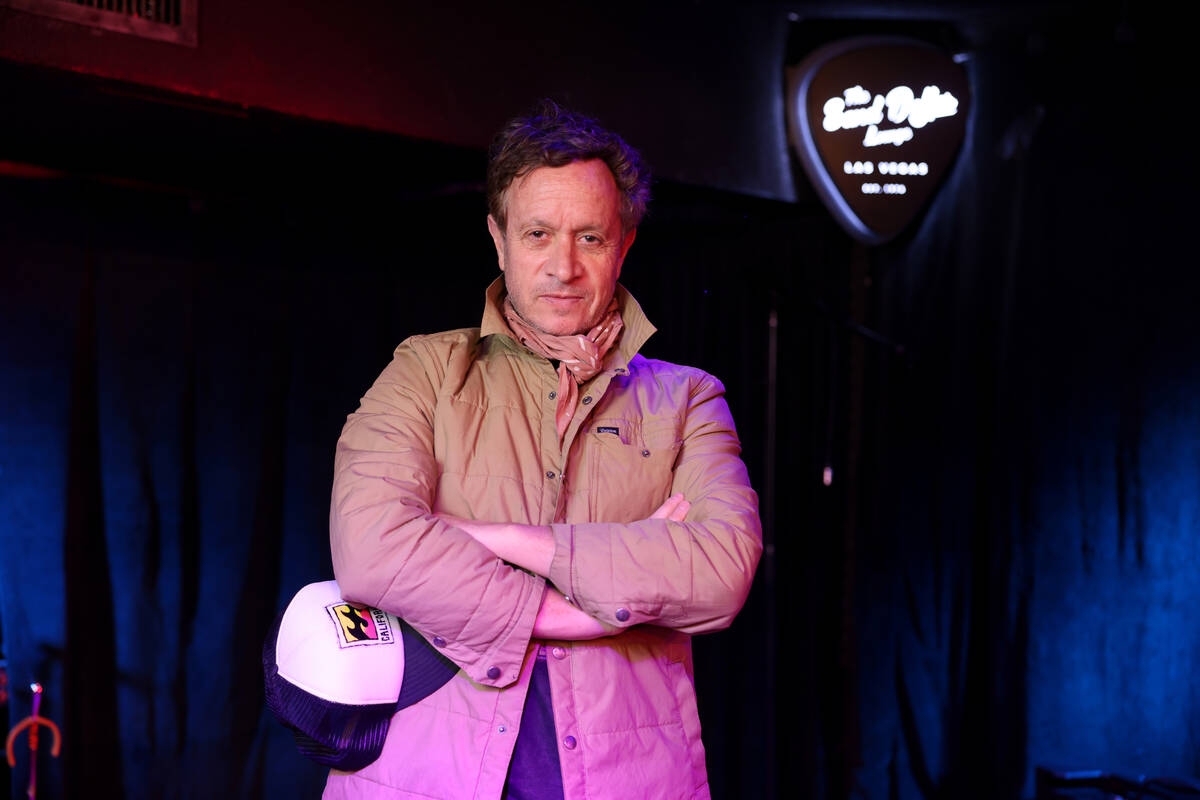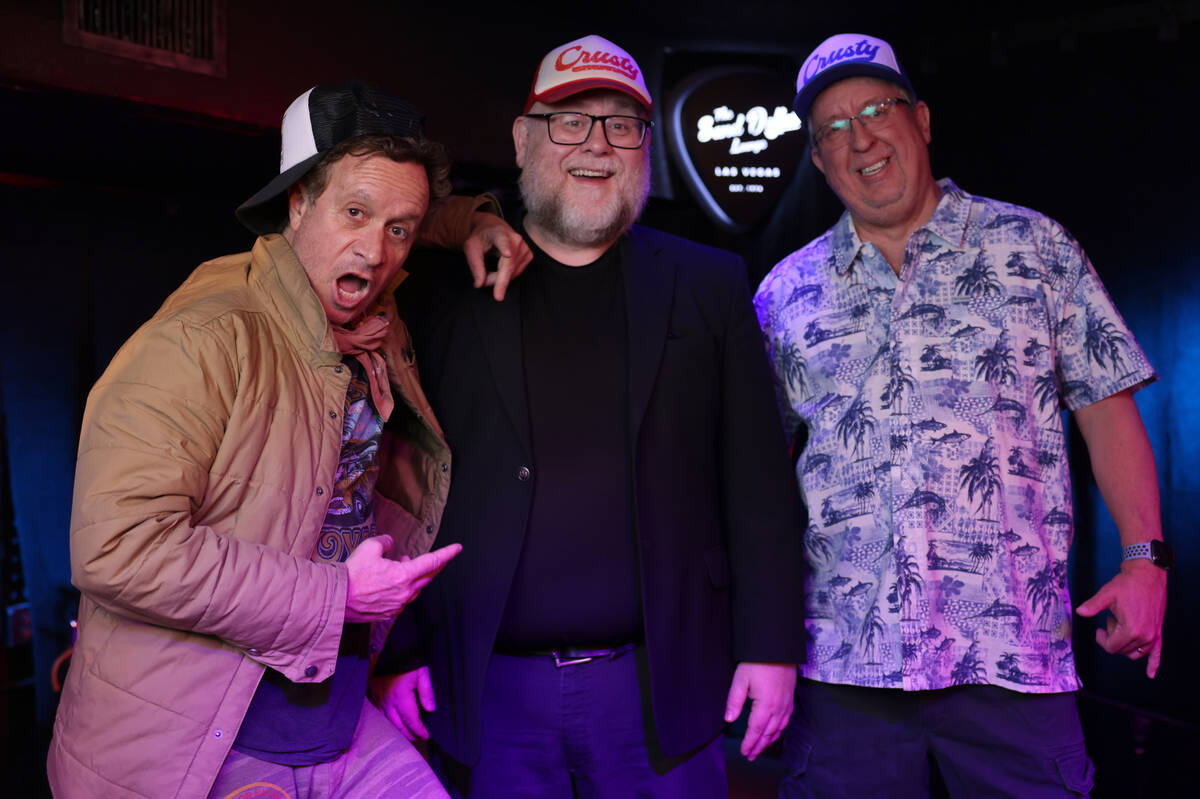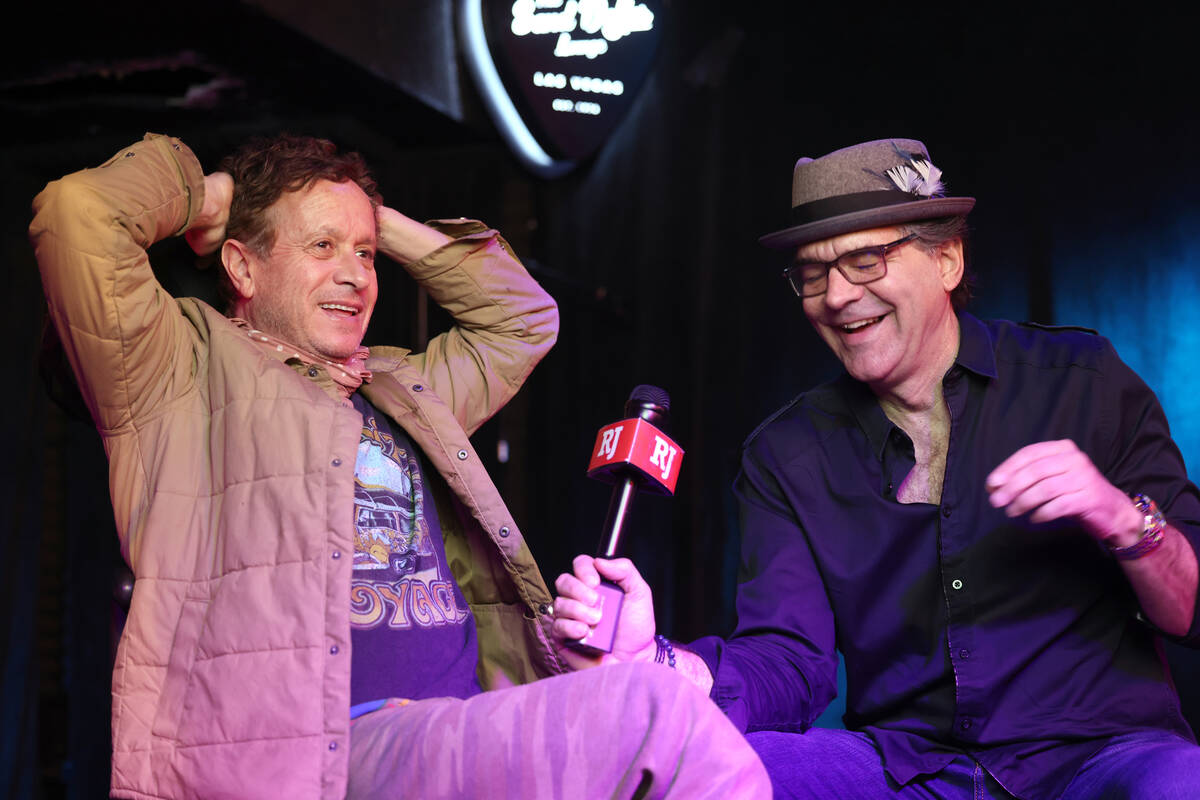 After winning an Oscar for best actor, Brendan Fraser said, "If I can do it, you can, too."
Is that true, Pauly Shore? Can it happen to you?
"That's why I'm going back to (Los Angeles)," Shore says during an interview at Sand Dollar Lounge, referring to redoubling efforts in his film career. "That's why this is the last Crustys show."
Not to be confused with an Oscar-winning outfit, The Crustys play the OG Sand Dollar at Polaris Avenue and Spring Mountain Road at 11 p.m. Tuesday (no cover, but feel free to tip The Weasel's backing players).
Shore has been cruising along on his own fame trajectory when Fraser won for his performance in "The Whale," and Ke Huy Quan was awarded a trophy for best supporting actor for "Everything Everywhere All at Once." Both actors were cast in Shore's cult favorite "Encino Man" in 1992.
Shore said he was not watching the Oscars telecast when host Jimmy Kimmel mentioned those two nominees. "Two actors from 'Encino Man' are nominated for Oscars," Kimmel said in his opening monologue. "What an incredible night this must be for the two of you and what a difficult night it must be for Pauly Shore."
Shore didn't hear the reference live. But he heard about it.
"I was driving with friend Sal … and my cell phone started blowing up," Shore says. "And they're like, 'Did you see that? You see?' And I'm like, 'What? Did I see what what happened?' And they said, 'They mentioned you at the Oscars.' And I'm like, 'Oh, that's cool.'"
Shore considered the joke as great product placement.
"Jimmy has made jokes about me before, and they're always with with love. I was flattered," Shore says. "I mean, it's nice to be in a monologue with, you know, with (Steven) Spielberg and all these other actors — and then Pauly Shore."
Shore praised Fraser's portrayal of Charlie, a 600-pound writing professor in "The Whale."
"I am very fond of Brendan. We put our heart into our work. Brendan's a great actor, and my comedy was able to pop off the screen because he was such a good straight man," Shore says. "He got a shot, the director hit him up and he delivered by playing a chubby dude, or as I say, 'Chuuuuby duuuuude.'"
Shore is moving from Las Vegas back to L.A., his hometown, raised there by his legendary mother Mitzi Shore, who co-founded The Comedy Store with her husband and Pauly's father Sammy Shore in 1972. She took over operations in 1974 and turned the club into a veritable factory for famous stand-ups.
Pauly has remained a busy stage performer for more than three decades, headlining just last weekend at Wiseguys Las Vegas in The Arts District, which he helped establish in 2021. Shore's friend and top stand-up Jeff Ross, who was headlining at M Resort, popped into his set.
Shore has performed his funny, revealing, "Stick With The Dancing: Funny Stories From My Childhood" one-man show at Wiseguys, The Space and several other clubs. The production covers his time growing up in Hollywood, the son of famous parents and hanging with legendary comics.
Shore has plans for this concept.
"There are people that know me from the movies, but a lot of people don't know my childhood," Shore said. "I want to focus on that because it's so different. I want to tour it more, and we're gonna do a show based off of that, kind of like 'Everybody Hates Chris' or 'The Wonder Years.' We're working with a production company now on it."
Shore says "the ink's not dry" on the deal but is confident he's developing a hit. As the one-time "Encino Man" says, "I'm not saying just because it's me, but it's an interesting life, this whole odyssey I've lived."
John Katsilometes' column runs daily in the A section. His "PodKats!" podcast can be found at reviewjournal.com/podcasts. Contact him at jkatsilometes@reviewjournal.com. Follow @johnnykats on Twitter, @JohnnyKats1 on Instagram.