'Pawn Stars' cuts a great deal with season No. 15
Updated August 2, 2017 - 5:22 pm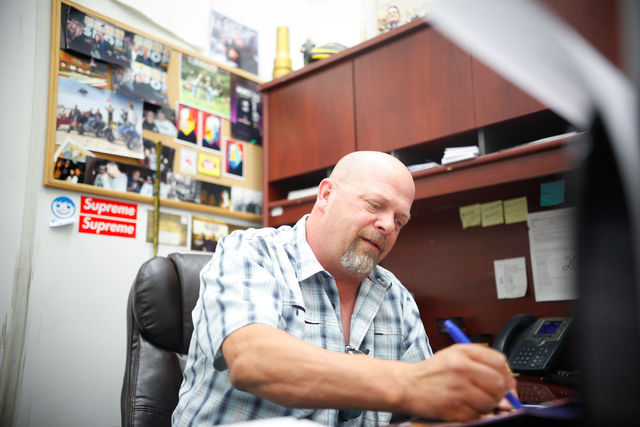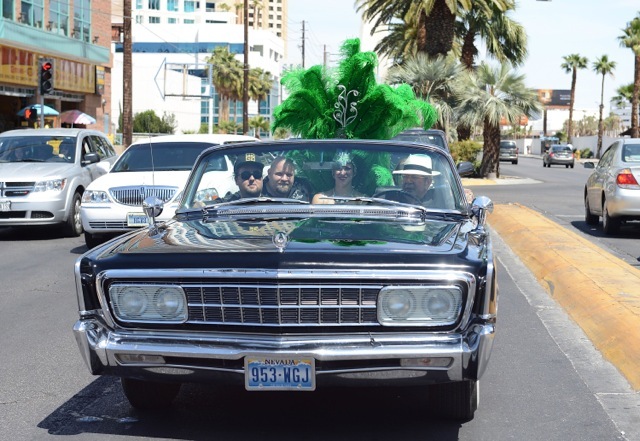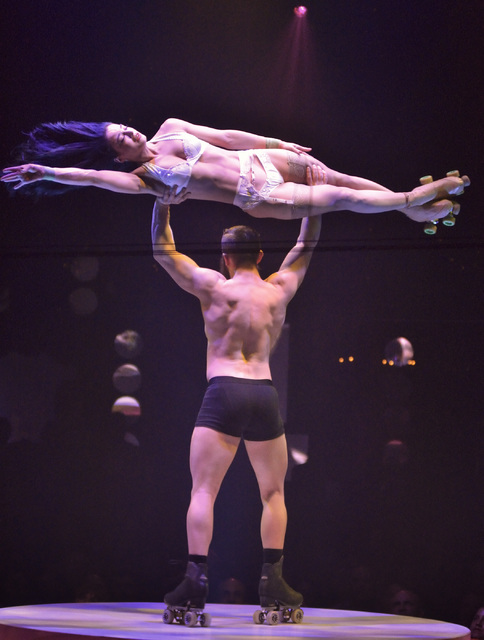 We can expect more wheeling and dealing from the boys of "Pawn Stars."
The cable-TV sensation at Gold & Silver Pawn (or as we say, "World Famous" Gold & Silver Pawn) of Las Vegas has been given the green light for a 15th season.
Thus, viewers will be treated to the requisite haggling over items such as the original AMC Pacer from "Wayne's World," Civil War-era pistols that might or might not be fake, and vintage comic books signed by Marvel founder Stan Lee.
"Pawn Stars" owner Rick Harrison is likely to have more screen time, too.
"I'm hoping I can have less items per episodes, and spend more time talking about the history on each item," Harrison said Wednesday afternoon. When I suggested this would lead to more "Rick time," he said, "Yep!"
The History channel ordered an additional 30 episodes, pushing the total number of shows to 517 since the series debuted in 2009.
One highlight of the current season is the Aug. 14 episode, where Harrison test-drives one of the most famous vehicles in the world: The white Ford Bronco driven by Al Cowlings (and passenger O.J. Simpson) on a low-speed chase through L.A. in 1994. Harrison has recently said he finds Simpson "disgusting" and resists taking any Simpson-related items at the store.
Sports agent Mike Gilbert contacted Harrison with an offer to sell the multipurpose rig last summer. The give-and-take was recorded for an episode cheekily titled, "If the Pawn Don't Fit."
"I figured, what the hell? It's the actual Ford Bronco, a very rare and famous vehicle, I might as well film with it," Harrison said. "It's one of those things where I gotta do it, but I still think O.J. is disgusting. You can always quote me on that."
The great skate
Now we know why Billy England was missing tufts of his beard earlier this summer.
England and his sister, Emily England, the memorable skating duo in "Absinthe," spun impressively on Tuesday's episode of "America's Got Talent."
The brother-sister team performed for the first (and, maybe, last) time during the show, which was recorded several weeks ago. Emily grabbed Billy's beard with her right hand and threw her left leg over his shoulder as they pair began spinning at high speed.
As a result, several strands of Billy's beard were left on the stage, while judge Simon Cowell bowed toward the couple in a "we're not worthy" pose at the act's end. Judge Mel B. was shown turning her back to the performance, ostensibly too scared to watch what might happen. Heidi Klum called it, "the best act of the day, hands down."
The Englands thus advance to the NBC series' live shows, where 36 acts will vie for the championship. Adding to the skaters' dramatic tale: Their revelation during the taping that their aunt, aerialist Eva Garcia, and uncle, trapeze artist Gilles Gonnerton, fell to their deaths during performances.
Thid prompted Cowell to iremind the audience of the real risk in the Englands' act. "You pushed the boundaries," he said. "That's what entertainment is all about." As he spoke, stage hands swept away the remaining beard hairs.
'Lipstick' for Myron's place
Which Las Vegas singer has appeared onstage with Barbra Streisand, Santa Fe & The Fat City Horns, and performed as a Whitney Houston tribute artist?
Trina Johnson Finn, who also co-starred in "Vegas! The Show" at Saxe Theater at Miracle Mile Shops at Planet Hollywood. Johnson Finn is back at Myron's Cabaret Jazz at 7 p.m. Friday for her variety-of-voices showcase, "LipStick Diva: Born To Sing." I've seen Johnson Finn many times over the years — including the memorable night she was called to the stage by Santa Fe at the Lounge at the Palms, and tore it up with her original number, "In Your Face."
Johnson Finn has toured extensively with her tributes to Houston and Toni Braxton, and is also summoning the songs of Billie Holiday, Ella Fitzgerald, Sarah Vaughn, Etta James, Nina Simone, Aretha Franklin and Tina Turner in Friday's show. She said performing with Streisand, including shows at Madison Square Garden in New York and Staples Center in L.A., has been her greatest honor. "It was a huge deal for me to be a part of that," she said.
John Katsilometes' column runs daily in the A section. Contact him at jkatsilometes@reviewjournal.com. Follow @johnnykats on Twitter, @JohnnyKats1 on Instagram.