Pawn Stars' 'Old Man' Harrison cuts 1 son out of his will
Updated July 18, 2018 - 6:32 pm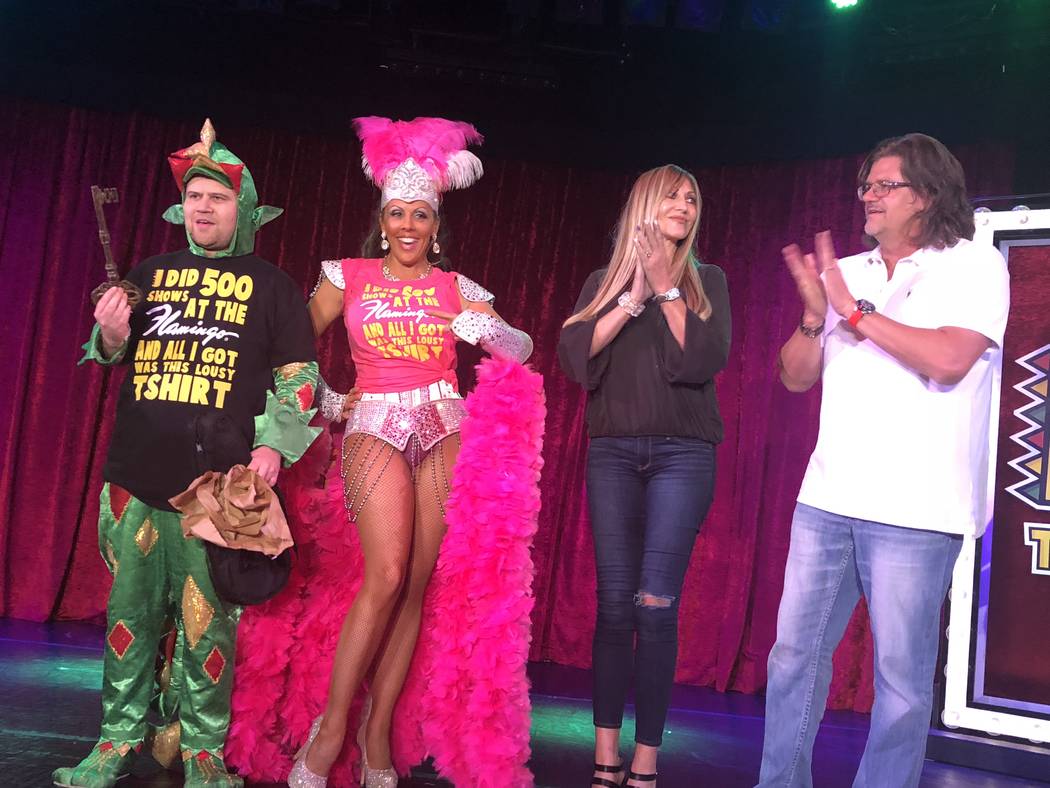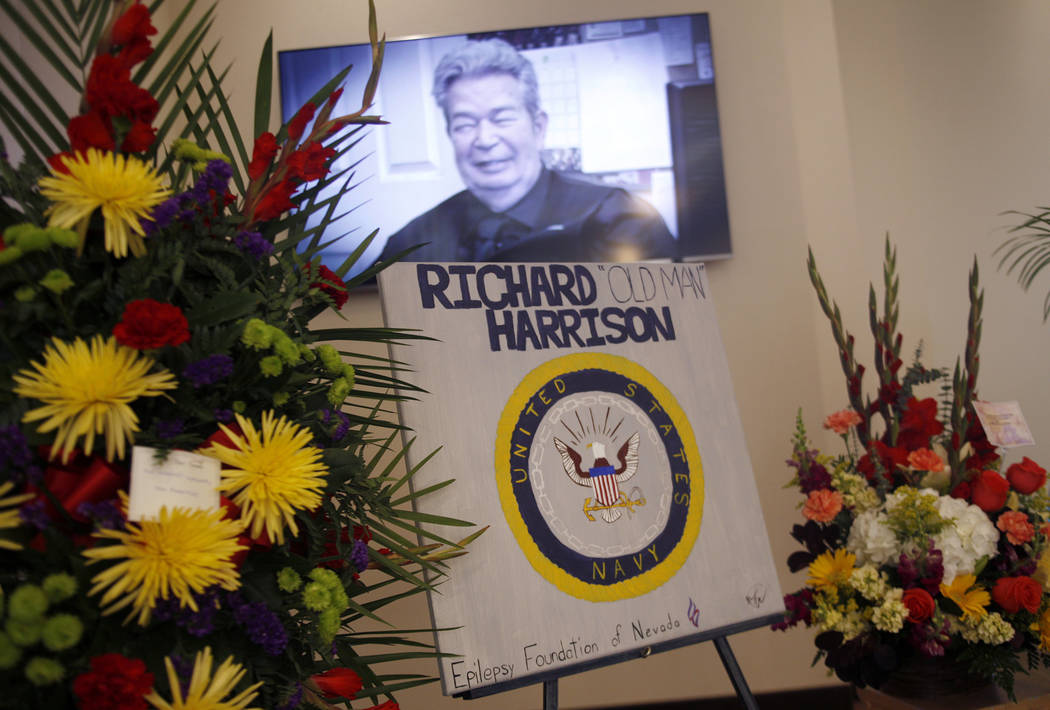 Richard "Old Man" Harrison placed his son Rick Harrison in charge of his estate. No surprise there. But The Old Man's decision to leave one of his other sons out of his will sparked international media attention Tuesday.
Christopher Harrison was the brother omitted from his father's will. Harrison's sons are Rick, who is owner of Gold & Silver Pawn and a star of the History series "Pawn Stars," Joseph, and Christopher. The elder Harrison died June 25 of Parkinson's disease at age 77.
He had expressly updated his will last year and cut Christopher out of any inheritance. Rick Harrison is the executor, with Richard Harrison's widow, JoAnne, and Joseph the specified beneficiaries.
In a text message Tuesday, Rick Harrison said, "The family had previously discussed this information and it is a private matter."
Rick's son Corey, also a "Pawn Stars" cast member, said he wasn't sure of the details of his grandfather's will, texting, "I always tried to stay out of this kinda stuff."
Christopher Harrison had never been on "Pawn Stars" and Corey Harrison said he hadn't seen his uncle in 20 years. "I was in junior high back then."
The online news site The Blast originally posted Harrison's last will and testament, which reads, ""I would like to express my love and affection for Christopher Keith Harrison; however for the purposes of this Will, I have intentionally and with full knowledge failed to provide for him and his issue."
No reason was provided in the document, or by the family, as to why Christopher Harrison was cut from his father's will. "Pawn Stars" resumes filming in September in Las Vegas. The family has no plans to insert a fourth star to replace The Old Man.
Piff at 500
Column fave Piff the Magic Dragon, loser of Season 10 of "America's Got Talent," has surpassed 500 shows at Flamingo Las Vegas. He made the mark Tuesday night, and producers Matt and Angela Stabile of Stabile Productions presented him with a commemorative key prior to the performance.
But the couple had not sorted out what the key was to open until moments before handing it over onstage. They just had a key in a bag.
"Should it be the key to the hotel?" Angela asked. "Key to the theater?" Matt finally said, "Dressing room. He practically lives in his dressing room." So Piff (legal name John Van der Put) and showgirl sidekick Jade Simone accepted the oversized, antique brass key and commemorative shirts reading, "I Did 500 Shows At The Flamingo And All I Got Was This Lousy T-Shirt," which I believe are now being sold at Bonanza World Famous Gift Shop. Or out of someone's trunk.
Piff was later joined onstage by Christina Moore, star of Disney Channel's "Jesse", and prior to that, "MADtv" and "That 70s Show." He wore his special shirt, too. Piff might not have won "AGT" but this guy's no loser.
Dig it!
The Golddiggers were (ahem) wandering all over town last week. Dean Martin's backing singers from his TV variety show in the late-1960s and early-70s dropped into the Bronx Wanderers show at Bally's Windows Showroom last Wednesday. The pop-in was part of the group's 50th anniversary of their debut on Martin's summer show, "Dean Martin Presents the Golddiggers."
Bronx Wanderers founder and band leader Vinny Adinolfi departed the stage during that night's performance, returning in a tux and launching into the Martin standard, "Everybody Loves Somebody." The Goldiggers — Liz Kelley of Kansas City, Missouri; Sheila Allan of Henderson; Patty Booth of New Orleans; Lynn Steiner of Sacramento, California; and Nancy Bonetti of Plano, Texas — joined the song. Requisite swooning ensued.
The ladies later hit Kelly Clinton-Holmes show at Piazza Lounge at Tuscany Suites. During their time together, they also dined at Casa Di Amore, hosted a meet-and-greet at Anthem Country Club, and added another dinner party Saturday at Cili at Bali Hai Golf Club, where they were serenaded by Vegas stage vet George Bugatti.
A total of 22 former Goldiggers turned out for the Bali Hai event. Janet Tighe, associate producer of "The Dean Martin Show" joined the singers. Allan, the unofficial hostess for the weekend, said, "A fabulous time was had by all."
Keep hearing this …
The Cirque du Soleil show replacing "Criss Angel Mindfreak Live" will be a BMX/motorcycle production. It sounds similar in tenor, and also terror, to the Nitro Circus show planned for Jubilee Theater at Bally's. What we've been told formally is the new Cirque show will not invoke traditional acrobatics. What we feel, informally, is two major productions in a genre with no track record (as it were) on the Strip is a real risk.
As for Angel, expect an exodus of magic shows at Planet Hollywood's Sin City Theater when he opens in November/December. We've mused of this earlier, but Murray Sawchuck is already poking around (he met with Westgate Las Vegas officials a few weeks ago); and Xavier Mortimer, too, is likely to be seeking a new venue. Angel historically will not work under the same roof as competing magic shows, a provision in his contract for a decade at Luxor.
Also, on the topic of Cirque, drag queen Bianca Del Rio of "Ru Paul's Drag Race" is headlining Zumanity Theater on Oct. 18, leading in to Pride Weekend. Del Rio is the first stand-up to headline the Cirque venue at New York-New York. It makes sense. Mystere Theater at Treasure Island and KA Theater at MGM Grand are fine for stand-up headliners.
A great VegasVille tradition …
Antonio Fargas dancing between tables with the tip jar as Kelly Clinton-Holmes sings "Car Wash" in her Monday night open-mic shows at Bootlegger Bistro. Fargas played cross-dressing character Lindy in the 1976 movie of that name.
Fargas is most famous as Huggy Bear in the 1970s crime-drama series "Starsky & Hutch" and I remember him as Jesse's jerkface father in "All My Children" in the early 1980s. Fargas takes this tip-jar routine seriously, because those cars never seem to stop comin'.
John Katsilometes' column runs daily in the A section. Contact him at jkatsilometes@reviewjournal.com. Follow @johnnykats on Twitter, @JohnnyKats1 on Instagram.