Richard Harrison, 'The Old Man' of 'Pawn Stars,' dies
Updated June 25, 2018 - 1:17 pm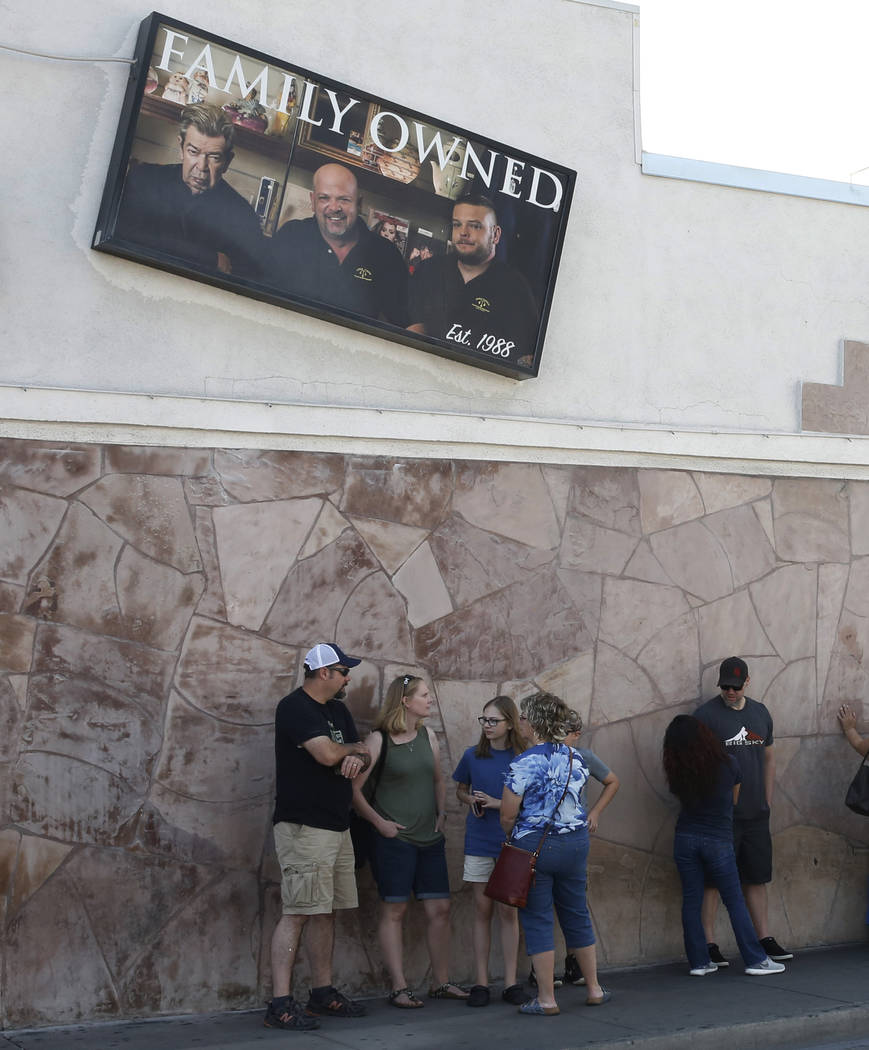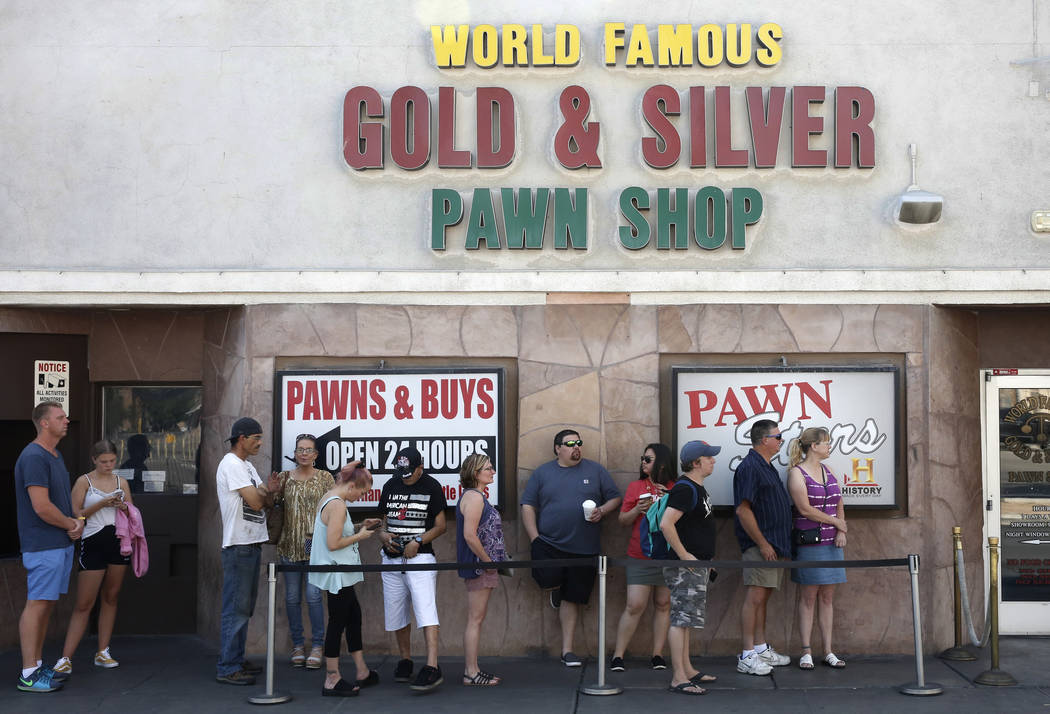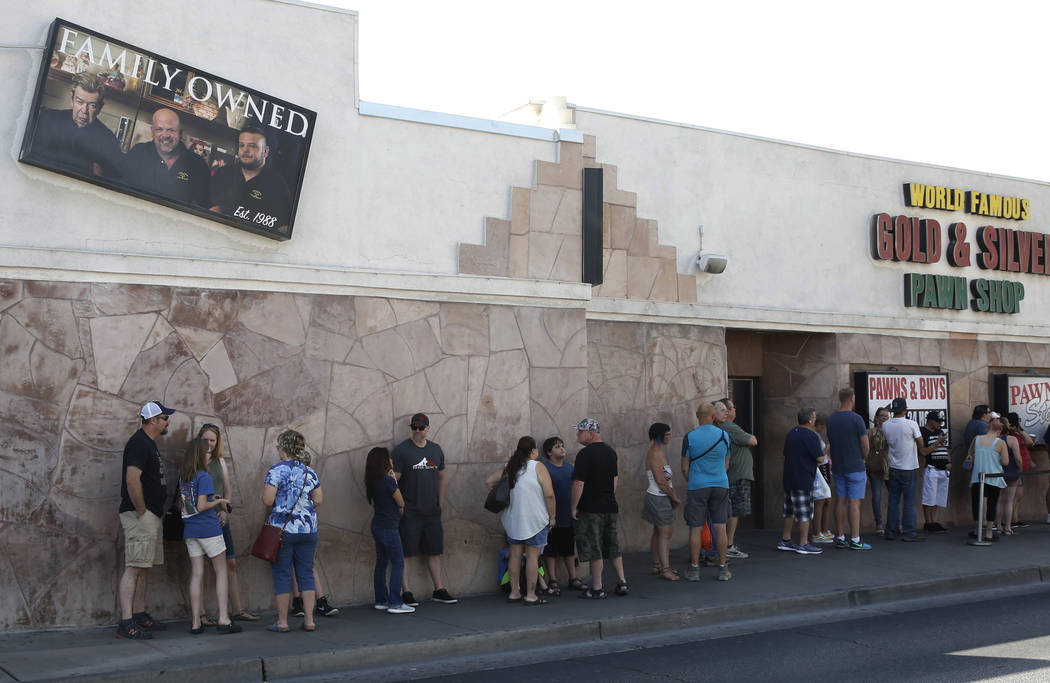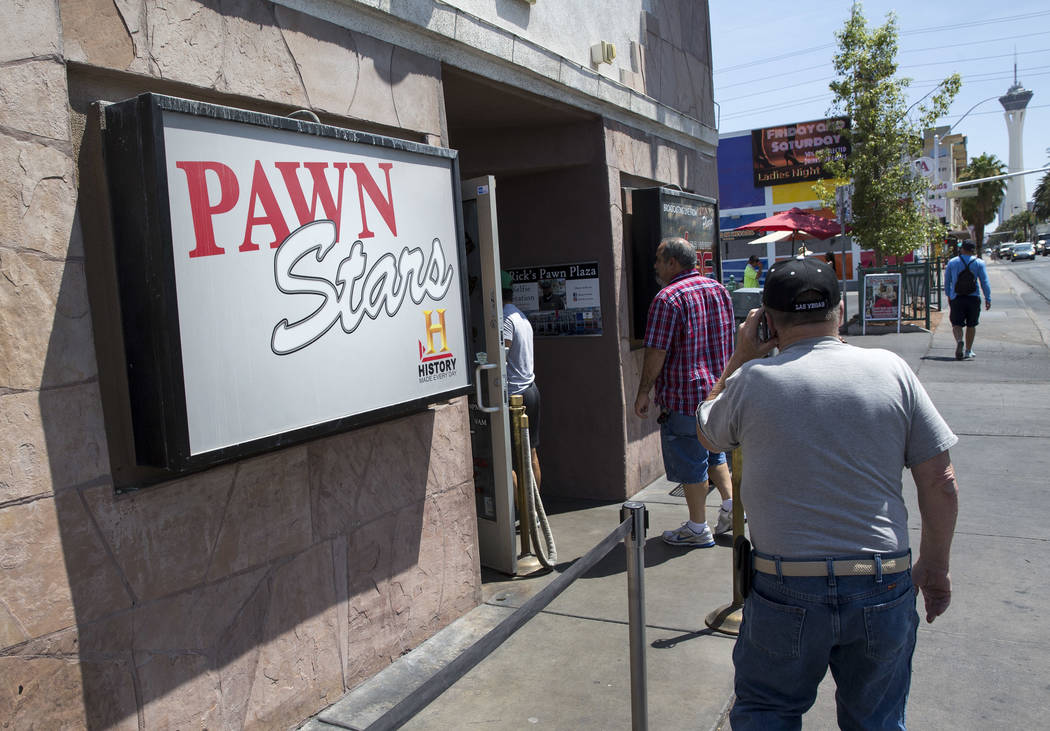 Richard Harrison, who became known to millions of "Pawn Stars" fans as "The Old Man," never set out to be a TV star.
He was pleased just to see folks filling the family business, Gold & Silver Pawn Shop, in downtown Las Vegas.
But with his unassuming disposition and sly jabs at son Rick and grandson Corey, "The Old Man" became famous.
"He's been a favorite all over the world," Rick Harrison said Monday morning, hours after his father died after a lengthy battle with Parkinson's disease. "He was a rock star in 150 countries."
Rick Harrison was with his 77-year-old father when he passed away about 4 a.m. He said the family had braced for his father's death for about two years, when "The Old Man" made his final appearance on the History series.
"We knew it was coming," he said. "It was such a long battle, a slow progression. It just ravaged him."
Corey Harrison said, "At first, he couldn't care less about being on TV. He was just happy to see all the customers at the store. He thought it was a waste of time at first, but he wound up loving being on the show."
He chuckled as he recalled his grandfather's popularity.
"I loved all the blue-haired ladies would walk up and pinch his butt," he said. "He was really, really popular with fans."
Harrison's death was announced Monday morning on the Gold & Silver Pawn Shop's Facebook page.
The announcement said the Las Vegas resident "was surrounded by loving family this past weekend and went peacefully."
Cast member and family friend Austin "Chumlee" Russell posted this morning on his Twitter page:
"It's hard to believe he is gone. He was such a big part of my life and treated me like family. I will miss him greatly and carry the lessons he taught me throughout my life. You could always count on him to straighten you out or make you laugh, and both of those things I need."
Rick Harrison said plans for a memorial service are being worked out. Donations in Richard Harrison's name can be made to the Epilepsy Foundation. (Rick Harrison suffered from the condition as a child.) Flowers were being placed in "The Old Man's" honor Monday at Gold & Silver Pawn.
Richard Harrison was especially proud of his military career. He served in the U.S. Navy for about 20 years, reaching the rank of petty officer, first class. A photo of him from his Navy days hangs in the Gold & Silver Pawn offices.
Richard Harrison had scaled back his "Pawn Stars" appearances over the past few years. The show, which premiered in July 2009, resumes filming in September.
We are deeply saddened by the loss of our friend Richard 'The Old Man' Harrison, a beloved member of the HISTORY and @pawnstars family. He will be greatly missed for his wisdom and candor. Our thoughts are with the Harrison family during this difficult time pic.twitter.com/2lPb3jUazf

— HISTORY (@HISTORY) June 25, 2018
"It was a third career I'd never even imagined: military then real estate then TV star," he told the Las Vegas Review-Journal through a publicist in January. As for what he enjoyed most about his semiretirement, Harrison said, "spending more time with my wife and grandkids," before joking, "and not working with Corey, Chum and Rick every day."
Corey Harrison said the ribbing the two shared on the show reflected their real-life relationship.
"I worked with him every day, and he was more than my grandfather," he said. "He was my best friend."
He said he could write a book filled with advice his grandfather shared.
"He was never a guy who would carry anger around," Corey Harrison said. "If there was a problem, he was the guy to fix it. He wouldn't sweat the small stuff." In passing, Corey said, "I think he was pleased at how his life turned out."
"The Old Man" also is survived by his wife, JoAnne. The two were married in 1960.
Rick Harrison remembers a final conversation he had with his father:
"He said, 'I love you, son. Please take care of your mother.' "
Contact John Katsilometes at jkatsilometes@reviewjournal.com. Follow @johnnykats on Twitter.
A global sensation
Richard Harrison was shopping with his wife, JoAnne, at a local outlet mall when "a busload of tourists from Argentina showed up. I counted 'em. I took 27 pictures."
The anecdote, which Harrison doled out during a rare interview in 2012, spoke to the international appeal of "Pawn Stars." At last count, the reality series aired in 150 countries and 38 languages.
When it debuted on July 26, 2009, "Pawn Stars" wasn't the first reality series set in a Las Vegas business. Everything from "Inked" and "Sunset Tan" at the Palms to "The Casino" at the Golden Nugget beat it to the punch. But it was easily the most popular. Dozens of other local reality series, as well as spinoffs and knockoffs, soon followed.
Within months of the premiere, a velvet rope was installed outside Gold & Silver Pawn Shop to control the crowds. The store, which had seen around 70 customers a day before the series began, would ultimately average 3,000 to 5,000 visitors each day.
"Pawn Stars" was such a hit, it finished 2011 as the fifth most popular series on cable — and the second most watched reality show behind only "Jersey Shore" — with more than 7 million viewers. It averaged more viewers that year than critical broadcast darlings "30 Rock," "Parks and Recreation" and "Community."
And still, Harrison was the only cast member who regularly tuned in. "I have to. My wife makes me," he explained in 2012. "My wife is bound and determined, she's gonna watch that program."
As grumpy as he could appear on television, Harrison loved the show and the attention it brought the shop. Until his health caused him to scale back his appearances about 18 months ago, he had no plans to leave "Pawn Stars."
"Twenty-one years in the Navy. Thirty years in the pawn shop. I was ready to quit," he said of his life before the series. "I'm not quitting this. This is too much fun."
— Christopher Lawrence/Las Vegas Review-Journal