Perez Hilton to guest host 'Chippendales' at Rio in Las Vegas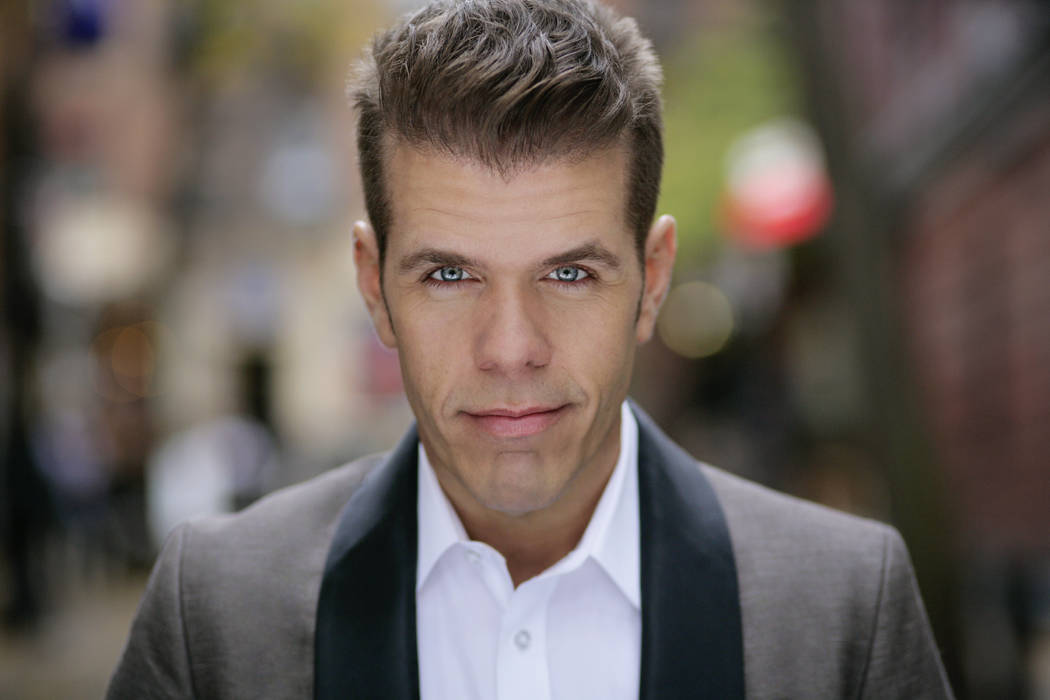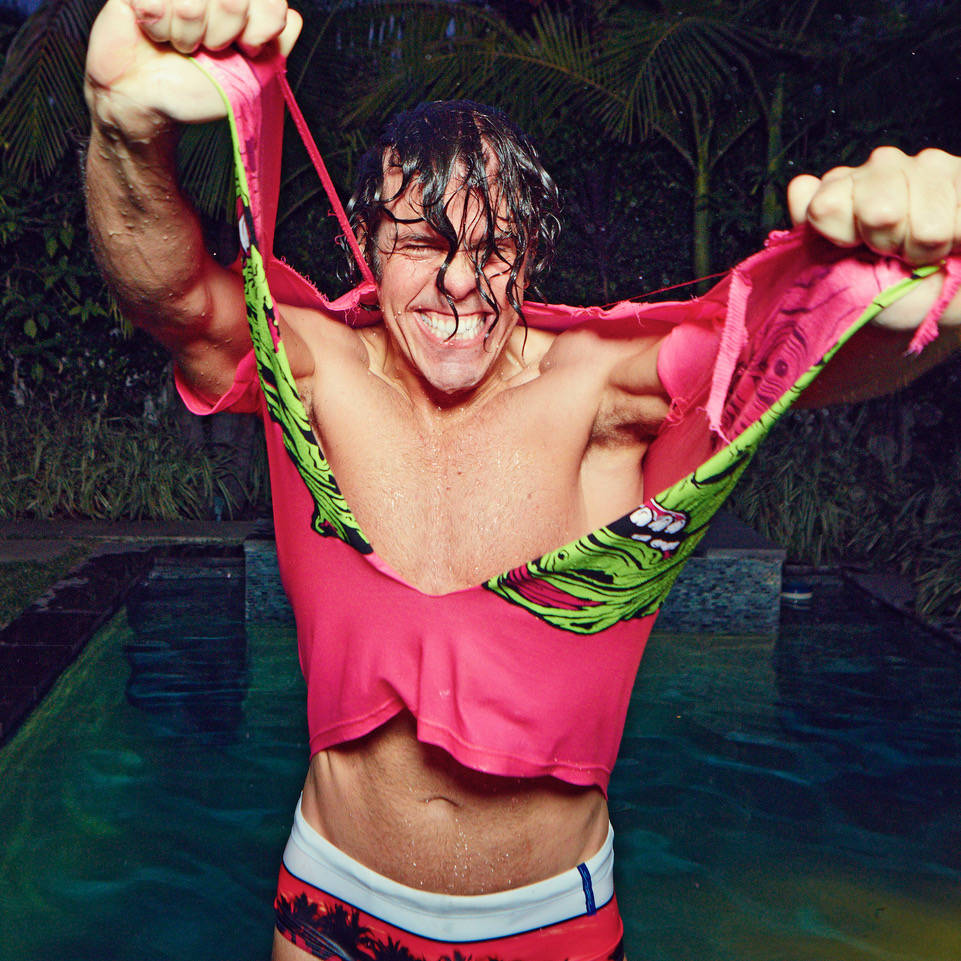 Where one sees a news release, Perez Hilton sees a career opportunity.
A media alert announcing Tony Dovolani as a guest host for "Chippendales" at the Rio piqued Hilton's interest in the male revue.
Not attending the show. He'd already seen it twice. But actually hosting.
"I literally pursued this opportunity," Hilton said Tuesday, a day before it was announced he would emcee the Chipps' production from July 26-Sept. 2. "I get a bunch of press releases, and I got one about a new celebrity host — Tony Dovolani from 'Dancing With the Stars.' I have three kids now, and one of my mottos in life is I want to make more and spend less. How can I do that?"
With the guys in the bow ties, obviously.
"There was an inspiration, like a message from God or a light bulb going off," Hilton said. "I e-mailed the publicist (longtime Vegas PR rep Michael Caprio) back and asked about it. Now I have a chance to be in a show in Vegas, have fun, take my family and get paid to have a free vacation."
Known for his oft-salacious and reliably lively PerezHilton.com website and blog, Hilton also has serious theater training. He earned his bachelor's degree in acting from New York University and has performed in the off-Broadway shows "NEWSical: The Musical" and the spoof "Full House The Musical."
He's not planning to perform striptease along with his cast mates … unless asked.
"Not going to be doing do that, I'm a different kind of host," said Hilton, who is a fit age 40 after trimming down to a high of more than 200 pounds. "I'm not taking my shirt off — but I'd happily do that, don't get me wrong. But I'm really a fun master of ceremonies, a gay best friend for ladies or the best friend for any guy there, as well.
"I'll be the hype person, making sure everybody is having fun, like the ringmaster."
Hilton joins a diverse list of guest hosts. Dovolani just closed his run My 27. The lineup has included such celebs as fashion model Tyson Beckford, Jeff Timmons of 98 Degrees, reality-show star Jake Pavelka, "Sharknado" and "Beverly Hills 90210 stalwart Ian Ziering, and even aspiring politician and former "General Hospital" star Antonio Sabato Jr.
"Chippendales" Managing Partner Kevin Denberg expects Hilton to ably direct the production, which is known for its wild, bachelorette-party atmosphere.
"Perez is a big, bold personality and we're expecting him to bring just that to the show," Denberg said. "There's no holds barred here … expect Perez to say what's on his mind, or what's on yours, as the evening's master of ceremonies, bringing even more fun and humor to the Chippendales party experience."
Hilton had also sought out a possible role as Dan Anderson in "Sex Tips For a Straight Woman From a Gay Man" at Bally's, just after co-stars Scheana Shay and Chester Lockhart were leaving the cast in late-May. That show has cast Katie Kenner and Douglas Katch Gray in the lead roles.
"I just thought Chippendales would be more fun for me in a six-week run in Vegas," Hilton said. "Maybe 'Sex Tips' can work in the future. But this really is not work for me, it's a fun time, and I wouldn't have reached out if it didn't make sense. Most of my readers are 20, 30, 40 years old, maybe even in their late-teens as well. There is a lot of synergy there. I am excited. I can't wait."
John Katsilometes' column runs daily in the A section. Contact him at jkatsilometes@reviewjournal.com. Follow @johnnykats on Twitter, @JohnnyKats1 on Instagram.