'Red alert!!!' says Boy George of Vegas residency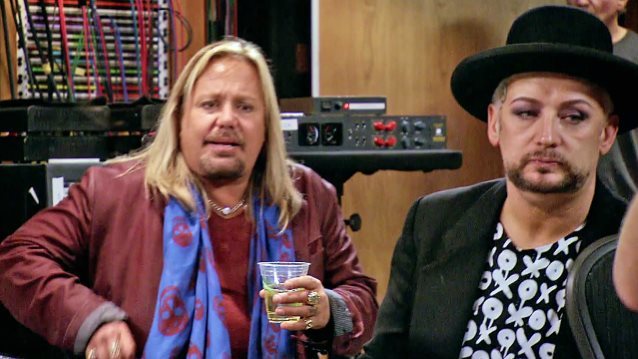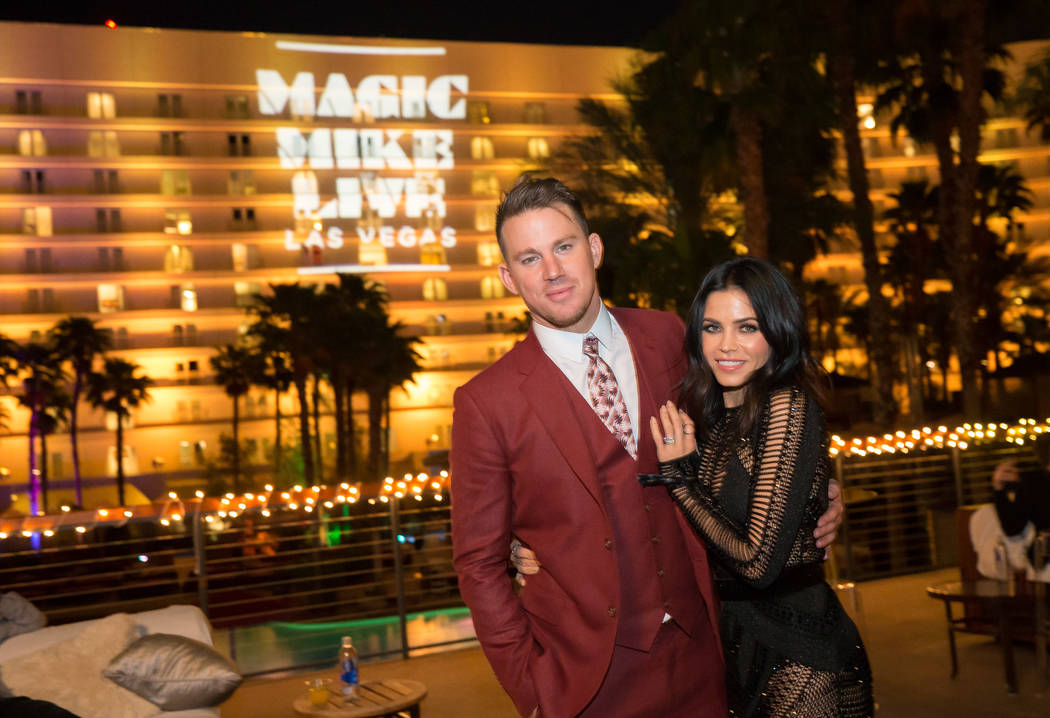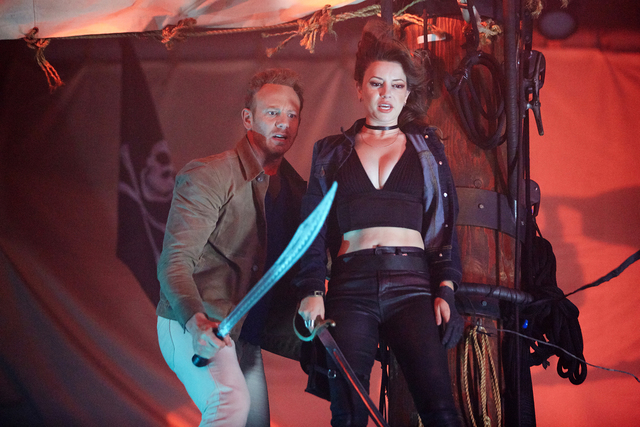 So I was enjoying a Colossal Sundae at Peppermill late Sunday night when Boy George re-tweeted me.
This happened, oh yes. Earlier that day I happened across a lengthy profile piece about Boy George in London's Sunday Times. Deep in the story was a reference to a Boy George-Cyndi Lauper residency in Las Vegas, stated as fact: "Next year he has a residency in Vegas with Cyndi Lauper. (Boy George) is excited about being a star in Sin City and just how 'fluid' that show will be."
No indication who described the shows as "fluid," or any other specifics about this projected partnership. But as this new information wound its way around VegasVille, I tweeted: "We have Grade 4 buzz centering on upcoming @BoyGeorge @cyndilauper extended engagement in #VegasVille."
Within hours, my phone flashed with a reply from @BoyGeorge: "No, it's a red alert!!!"
The trio of exclamation marks (and the fact that it was Boy George) prompted urgency, so I checked on some stale intel that George and Lauper were in talks with Base Entertainment to play Planet Hollywood Showroom. They were. Past tense. That talk fizzled about four months ago, when it was announced that Ringo Starr and his All-Starr Band would play an extended engagement there in October (Caesars Entertainment is in the process of taking over operations of the PH Showroom).
But know this: Boy George is headlining "KKLZ Presents Mike & Carla's Super Summer Bash" on Aug. 25 at Orleans Arena. The lineup also features The Romantics and Tiffany, among other '80s acts. Longtime Vegas radio personalities Mike O'Brian and Carla Rea host the shindig.
Viva Vannucci
Ronnie Vannucci, Jr. can sure slam the skins, but he's not so adept at the Google.
During a brief chat backstage after The Killers' pop-up performance at Caesars Palace on Monday night, Vannucci mentioned he'd randomly heard from fellow drummer Matt Sorum (famous for his time with Guns N' Roses and Velvet Revolver).
Sorum texted Vannucci just last week, "Like out of nowhere," as Vannucci said.
I mentioned to Vannucci that I'd just written last week about the night in October 2005 when he and Sorum performed together at the opening of Empire Ballroom on the Strip.
"Maybe he has a Google alert and saw your name next to his," I suggested. "It's possible that might have have led to him contacting you."
"You can do that?" Vannucci said, not aware a person can set up a Google alert anytime his or her name is published. He then considered if he should set up his own alert. "I don't know, that's a slippery slope. Musicians are in their own heads enough as it is. That might be too much."
A real dustup
Channing Tatum appeared on Monday night's episode of "Jimmy Kimmel Live," the same night The Killers appeared from Caesars. Tatum told a startled Kimmel that "Magic Mike Live' at Hard Rock Hotel is actually looking for more dancers because of the wear and tear on the cast.
Female audience members called to the stage have added to the injuries suffered by the dance team.
"We need more dancers. All of our guys are beat up," said Tatum, a co-producer of the show based on the "Magic Mike" movies. "It's no holds barred. We've had guys with chipped teeth onstage. Things are getting hurt that should not get hurt."
As Kimmel laughed, Tatum added, "You know when the Road Runner and Wile E. Coyote would get into a big scrum, where all the dust is flying and one of them would try to crawl out and get sucked back in? That is what the show is like."
A fin time at Linq
On the topic of adult revues, which former guest star of a male strip show in VegasVille is hosting a movie premiere this weekend on the Strip? Ian Ziering, who is once more heading up a "Sharknado" film.
"Sharknado 5: Global Swarming" premieres Sunday night at Mat Franco Theater at The Linq Hotel. The latest installment of this action/adventure/comedy/suspension of logic airs at 8 p.m. on Syfy. "Sharknado" mainstays including Tara Reid, Fabio, Chris Kattan, Charo and Dolph Lundgren. And, Olivia Newton-John and her daughter, Chloe Lattanzi, appear as mother-daughter scientists. Tickets to the show and after party $40 (for ages 21-over) available at Ticketmaster.
John Katsilometes' column runs daily in the A section. Contact him at jkatsilometes@reviewjournal.com. Follow @johnnykats on Twitter, @JohnnyKats1 on Instagram.