Reunion of 'Sopranos' cast members a hit in downtown Las Vegas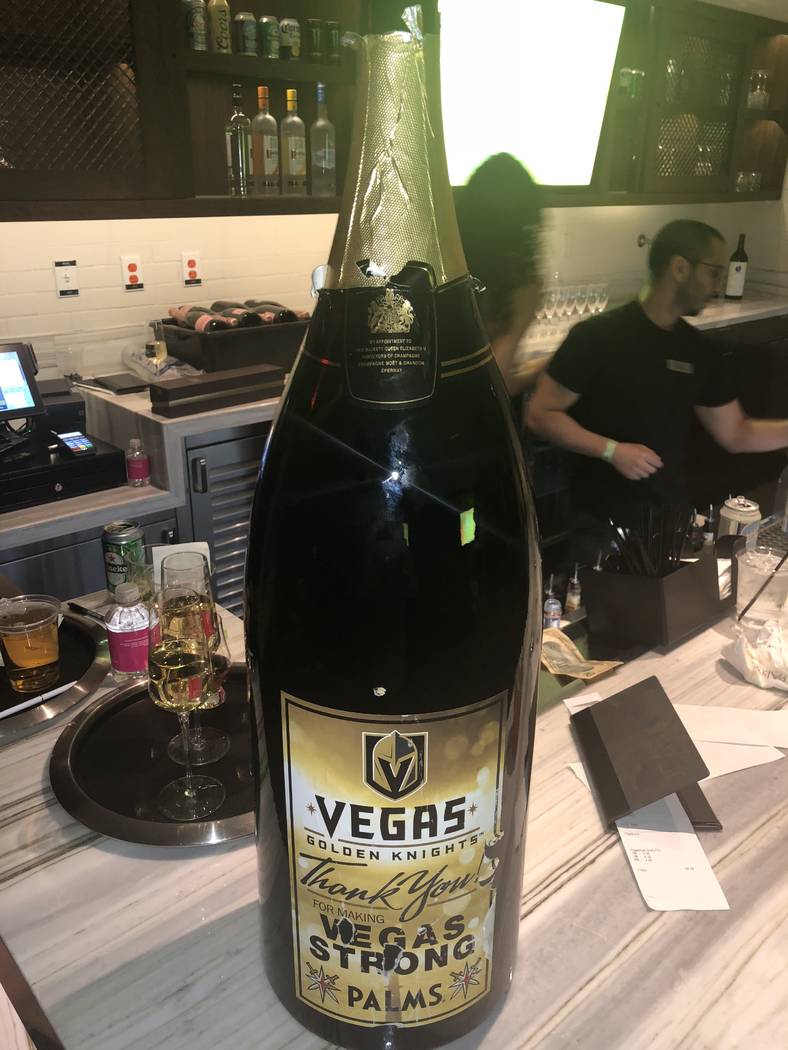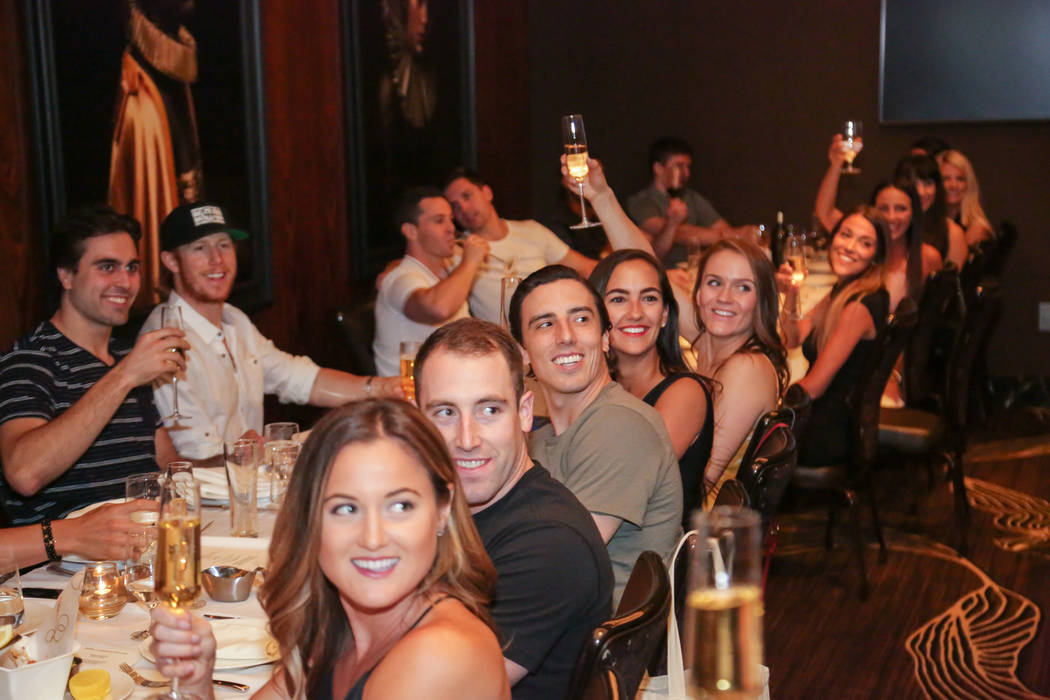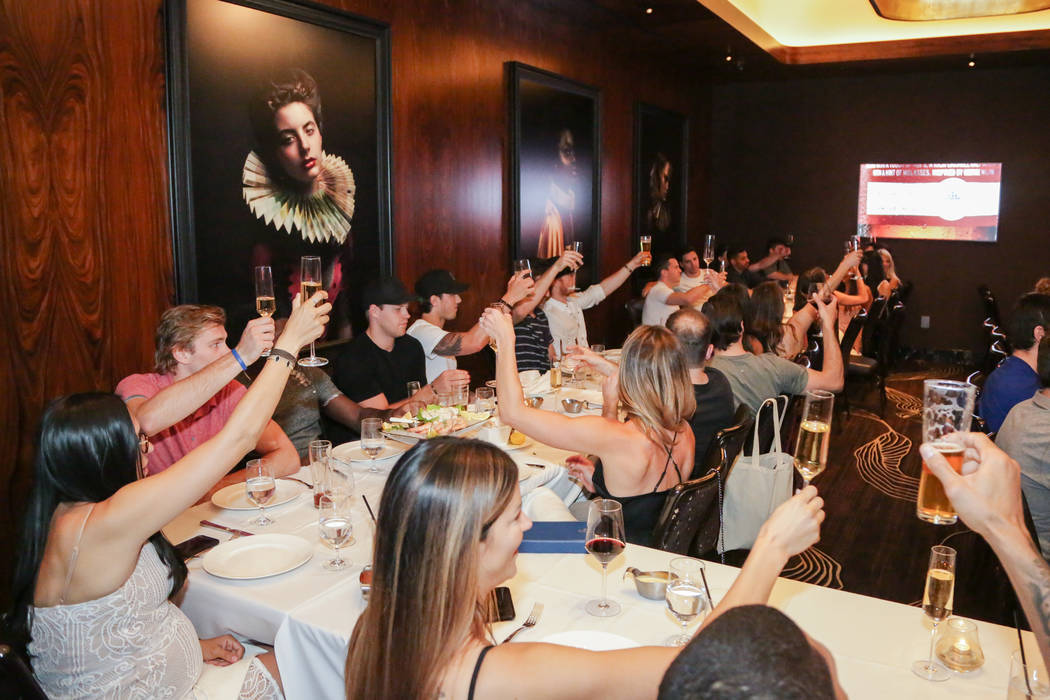 Notes from around the scene. You know the places, and most of the faces:
Wilk at 50
The D Las Vegas Casino Director Richard Wilk, the man who knows ALL the secrets, turned 50 in fine fashion Saturday night. His party at the 12th-floor Detroit Ballroom was dubbed "An Evening With A Couple of Sopranos." Not singers. Real guys from "The Sopranos."
The fete was hosted by a pair of former cast members on the famed HBO series: Steve Schirripa, who played Bobby Bacala; and Vincent Pastore, who played Salvatore "Big Pussy" Bonpensiero. Pastore introduced himself with, "That's P-A-S-T-O-R-E …"
Wilk has hosted "Sopranos"-themed events over the years, including his 40th birthday party at Hard Rock Hotel, where also served as host. Wilk has been a well-known resort exec in Las Vegas over the past 23 years, at Monte Carlo (now Park MGM), Hard Rock Hotel, Mandalay Bay, Golden Nugget, Las Vegas Hilton (now Westgate Las Vegas), back to Hard Rock, Tropicana and finally The D. He's been with Stevens since 2013.
Around the room were "Pawn Stars" co-star Corey Harrison (in full party flourish); UFC legend and actor Randy Couture; Couture's girlfriend, actress Mindy Robinson; "Tanked" co-star and Donut Mania founder Brett Raymer; actor, Hells Angels overlord, bodyguard and noted tough guy Chuck Zito; and of course The D Las Vegas co-owner Derek Stevens and his wife, Nicole. And, Drew Anthony of "The Rat Pack is Back" at Tuscany Suites performed his popular Dean Martin routine for those assembled.
What else … ah, posing for pics was George Bell, better known as America's tallest man at 7-feet-8 inches.
During Q&A from guests, Schirripa was asked about the infamous final episode of "The Sopranos," titled, "Made in America," The legendary episode aired almost 11 years to the day of the party, on June 10, 2007. The final scene abruptly cuts to black after a closeup of Tony Soprano (the late James Gandolfini), as Journey's "Don't Stop Believin'" plays in the backdrop.
Nine members of the cast watched the finale during a viewing party at the Seminole Hard Rock Casino in Hollywood, Fla.
"I read the script, even though I wasn't in it, and I knew what was going to happen," said Schirripa, who lived in Vegas for 25 years (including the early years of the series) and was entertainment director at Riviera. "When it happened, I was still surprised. Some guys liked it, some didn't, but there were all these conspiracy theories about six different endings."
Not true. There was one ending, and as Schirripa said, "What I think happened is, nothing happened. Tony is back with his family and nothing happened."
Of "The Sopranos" enduring popularity, Schirripa said, "If you go back and watch that show, again and again, it was a great show. It was 11 years ago and I get asked about it, every day."
VGK and Puck
A Puck — Wolfgang — factored into a dinner for several Vegas Golden Knights players Saturday night. A dozen VGK players hit Puck's Lupo at Mandalay Bay. Reilly Smith, Alex Tuch, Nate Schmidt, Ryan Reaves, Luca Sbisa, Cody Eakin, Shea Theadore, David Perro, Erik Haula, Brayden McNabb, Will Carrier and Tomas Nosek attended the dinner.
Wolfgang Puck Fine Dining Senior Managing Partner Tom Kaplan tweeted the event Saturday night, posting, "Wolfgang Puck's Lupo quietly welcoming the Knights tonight for a very special dinner thanking them for an awesome season." He added a photo of the night's menu. Puck himself attended Game 5 and sat with team owner Bill Foley.
One not there …
VGK fan fave William Karlsson was not at the team party at Palms on Friday night, nor at the dinner at Lupo. On Friday, Karlsson was celebrating a friend's birthday at XS Nightclub, taking in a performance by resident DJ Alesso. Earlier, Karlsson's party was at Afrojack's DJ set at Encore Beach Club.
Also in the mix at XS were singer-songwriters Austin Mahone and Pia Mia.
Glitch at 'Hamilton'
Saturday's matinee performance of "Hamilton" at The Smith Center stalled for about 15 minutes because of sound issues. The problem surfaced during Act 2 with the venue's sound system cutting out. The King George character, portrayed by Jon Patrick Walker, made the announcement that the show would resume. Smith Center President Myron Martin characterized the problem as. "No big deal, just a minor glitch, which was quickly restored at the audio console."
Junefest blown out
The outdoor rock festival Junefest scheduled for Saturday night at Sunset Station Amphitheater was wiped out because of high winds. Ticket holders can obtain refunds at the point of purchase. Sponsored by KKLZ 96.3 FM, the event's co-headliners were to be Rick Springfield, Starship with Mickey Thomas, and Terri Nunn and Berlin.
Dwellers in the Cellar
Comedy Cellar at Rio is becoming a drop-in haven. Jeff Ross and Dave Attell ducked in for a 35-minute set Friday night. The two were co-headlining in Aces of Comedy at The Mirage this weekend.
NHL and 'Absinthe'
Former NHL star Colby Armstrong and his wife, Mel Armstrong, hosted three of the Humboldt Broncos junior hockey team tragedy survivors at the 10 p.m. Friday performance of "Absinthe" at Caesars Palace. Nick Shumlanski, Brayden Camrud and Tyler Smith were the guests.
In a nine-year career, Armstrong played for the Pittsburgh Penguins, Atlanta Thrashers, Toronto Maple Leafs and Montreal Canadiens. These days he's an analyst for Penguins broadcasts.
More donuts!
Raymer said he's expanding the Donut Mania empire to Scottsdale in the coming months. He already operates four such businesses in Las Vegas. Raymer and his business and TV partner, Wayde King, are also planning to support the new Las Vegas Community Healing Garden in downtown Las Vegas, which honors victims of the Oct. 1 shooting. Expect some sort of aquatic feature built by Acrylic Tank Manufacturing.
General plans are for a permanent wall to be constructed on that on Casino Center Boulevard just north of Charleston Avenue.
John Katsilometes' column runs daily in the A section. Contact him at jkatsilometes@reviewjournal.com. Follow @johnnykats on Twitter, @JohnnyKats1 on Instagram.