'The Voice — Neon Dreams' set for September awakening in Las Vegas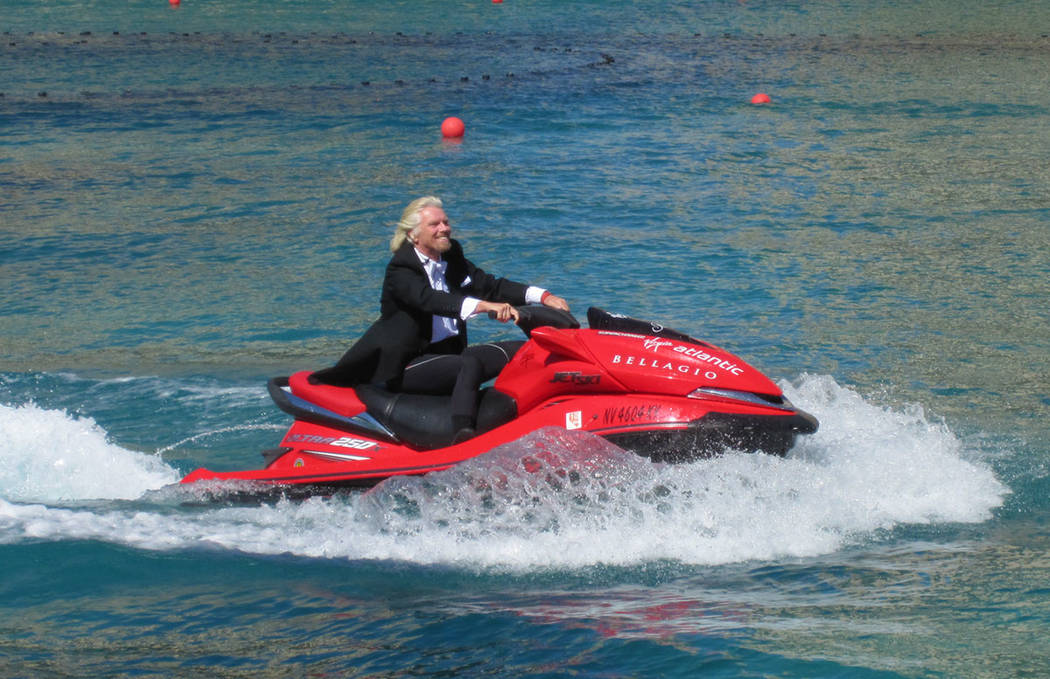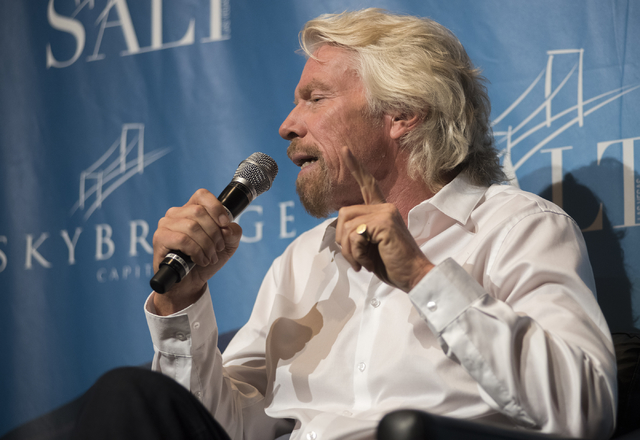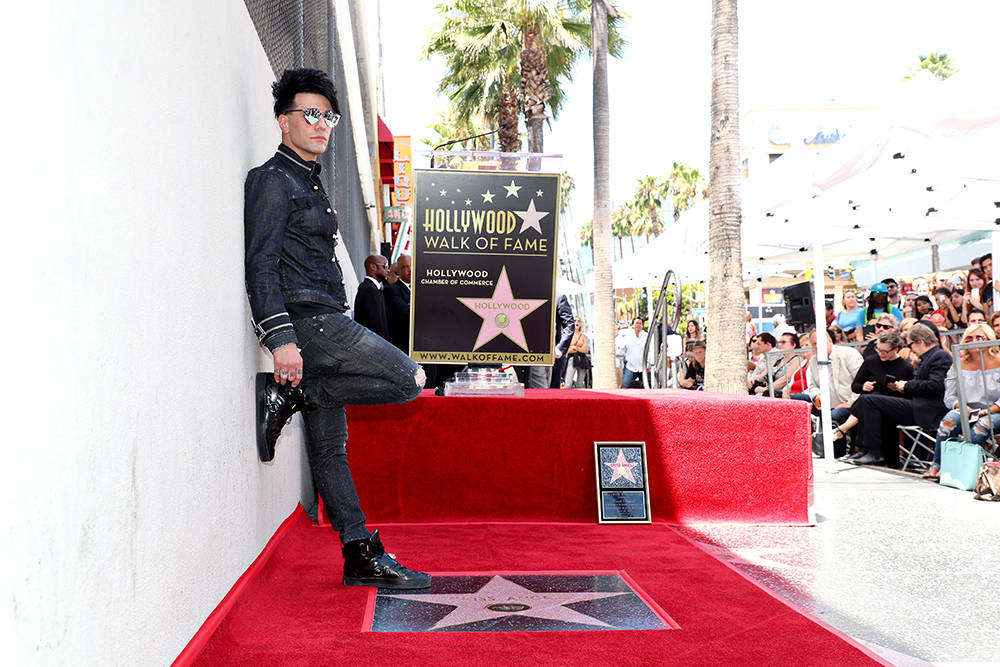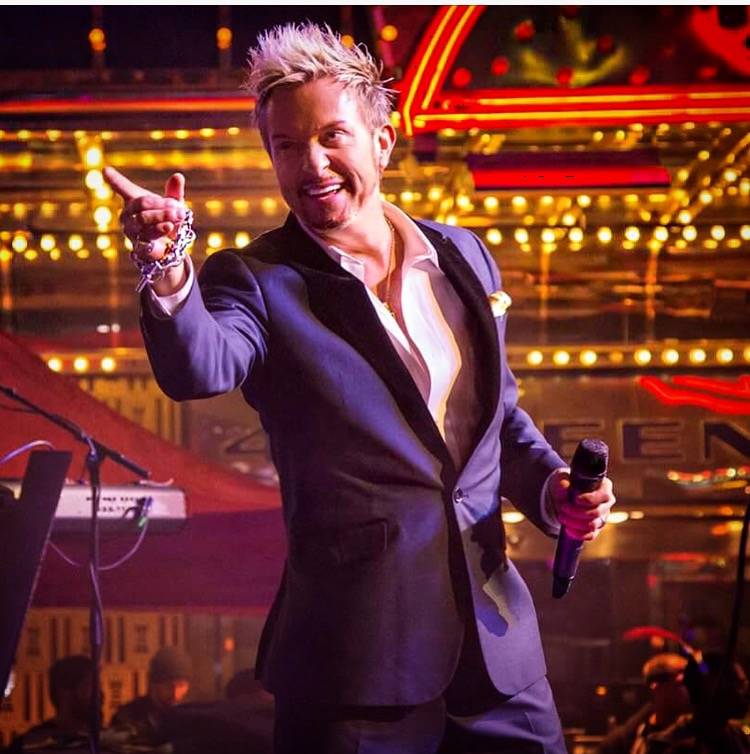 Cue up the Earth Wind & Fire, because of the songs for this new Vegas show should be "September."
The opening of "The Voice — Neon Dreams" at Hard Rock Hotel has been moved back to Sept. 17. The stage adaptation of the NBC contest show was originally scheduled to open for previews June 4. The September date is in line with the debut of the TV show's 15th season.
The official explanation is construction delays at the Voice Theater have forced the delay. The 700-seat show space is being built next to The Joint near the corner of Paradise Road and Harmon Avenue, abutting the former Hard Rock Cafe location.
"We know that breaking new ground and committing to innovative experiences can take some time," says Brian Becker, chief executive officer of "Voice" co-producer Base Entertainment. "So while we are disappointed we won't get to bring 'The Voice' to the stage before September, we are confident that this dynamic show will be worth the wait."
The adventurous theater-in-the round is to feature multiple stages, vast interlocking LED screens, and recording booths in the theater lobby. Fans are invited to record themselves in a "Blind Audition" inside those booths, and producers will pluck the best of the best to join the cast onstage.
The inaugural lineup for "The Voice — Neon Dreams" is season 10 winner Alisan Porter, with Chris Mann (season two), Mary Sarah (season 10), Matthew Schuler (season five) and Matt McAndrew (season seven). Season 13 winner Chloe Kohanski will be the first of a rotating group of "Voice" champs to star in the show.
The show's contract to perform at the resort will be picked up by the new ownership group, which is a partnership between of Richard Branson's Virgin Hotels, Bosworth Hospitality Partners (founded by Richard "Boz" Bosworth) and investment firm Juniper Capital Partners. That group is moving in to take over operations at the end of the month.
And on that topic …
Branson is expected to to visit the Hard Rock this Thursday. The British tycoon's past arrivals have been wonderfully staged — in June 2000, he dressed as Elvis to celebrate the first Virgin Atlantic nonstop flight from London to Las Vegas.
In 2010, he tore across Lake Bellagio on a jet-ski to celebrate the 10th anniversary of that flight.
We're bracing for something special this week, Sir Richard.
Are you ready?
Further evidence that Criss Angel is moving to Planet Hollywood Showroom after his contact ends at Luxor in October is the dressing rooms at PH are being repainted and renovated for his arrival.
Angel might well start at PH as soon as November in the former "Peepshow" venue.
Angel has been touring his "Criss Angel Raw — The Mindfreak Unplugged" show around the country and has a half-dozen shows scheduled on the East Coast in April and May. I'd bet on a version of "Raw" at Planet Hollywood after Angel closes his run at Luxor on Oct. 28.
A 'Wild' finish
"Dirk Arthur Wild Magic," a show originally conceived as an exotic-animal production, closes April 1 at Westgate Cabaret. This is an unfortunate, yet entirely expected, outcome.
Famous for shows featuring exotic cats, Arthur had developed such a production at Westgate, with a snow leopard and bobcat and a duck named "Afflack" planned for the stage. But the room was deemed too small for that type of production, and Arthur worked up his own "unplugged" show just in time for a Nov. 15 opening. But the magic-only show never invigorated ticket sales, most likely because Arthur has never headlined in Las Vegas without exotic animals as co-stars.
Arthur's closing leaves a void in the 6 p.m. slot at the Cabaret, suitable for an established magician (hint) or a star comic (another hint) to take over.
'Revive' isn't
The star-crossed, circus-themed production "Revive," being developed for Opaline Theater at the Venetian is all but dead. Though no formal announcement is yet made, I'm reliably informed the production show has been halted and producer Base Entertainment is working on a couple of other projects at the hotel.
No love in the afternoon
It was just brought to my attention by a veteran entertainer in town that there are no ticketed afternoon shows in any MGM Resorts hotel on the Strip. Seems a lost opportunity, I say based purely on my instincts about VegasVille.
Revues on the mark
A pair of off-Strip adult revues continued to chug along this week.
Jennifer Romas's "Sexxy" at Westgate Cabaret notched No. 700 on Thursday night. "Magic Mike Live" marked No. 500, also on Thursday, at Hard Rock Hotel.
Cool Hang Alert
Chris Phillips hosts "The Zowie Bowie Show" at 6 p.m. Sunday at Grandview Lounge at South Point. The show spotlights singers Nieve Malandra and Jaime Lynch, and as Phillips describes is "half vintage Vegas, and half '70s rock. It's like if Steve Lawrence and Steven Tyler did a show together." Hey, one can hope …
John Katsilometes' column runs daily in the A section. Contact him at jkatsilometes@reviewjournal.com. Follow @johnnykats on Twitter, @JohnnyKats1 on Instagram.