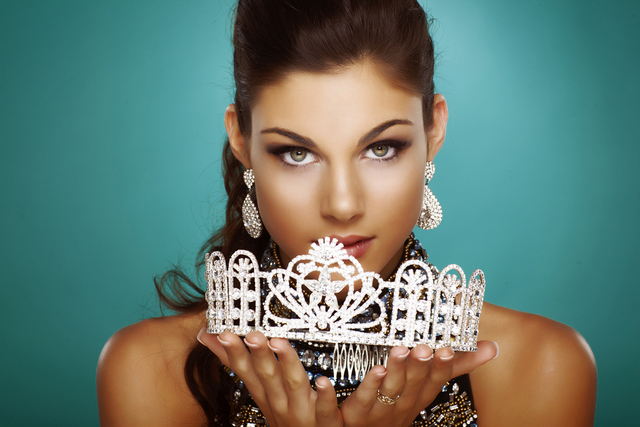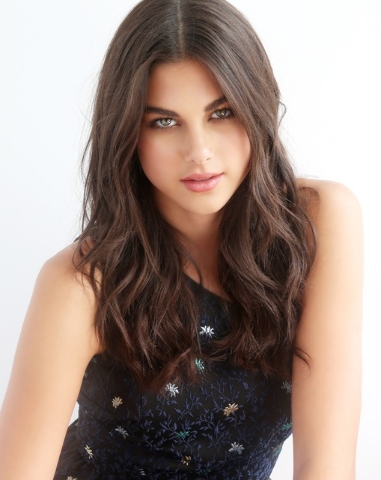 At age 15, Katherine Haik of Covington, La., became the youngest Miss Teen USA in history when she was crowned Aug. 22 in Nassau, Bahamas.
On Saturday at The Venetian, Haik, now 16, crowns her successor, and Carissa Morrow of Henderson is among the hopefuls as 2016 Miss Teen Nevada.
Katherine, who begins her junior year in high school this fall, answered 10 questions via email ahead of Saturday's competition.
What can we expect during Saturday's 2016 Miss Teen USA Pageant at The Venetian?
You can expect to see 51 confidently beautiful young women who have all worked so hard to compete and represent their states at the 2016 Miss Teen USA! We have Nick Fradiani, the winner of AMERICAN IDOL Season 14 performing, so fans should get ready for a high-energy show.
This year also marks the first time that the contestants will compete in athletic wear instead of swimsuits. The decision is an important cultural shift for the Miss Universe Organization, which continues to celebrate and empower young women who lead active, purposeful lives and encourage those in their communities to do the same. I can't wait to be a part of it all.
What advice would you give the contestants?
I tell the contestants to always be yourself, have lots of fun and make it about enjoying the experience. Only one will walk away with the title of Miss Teen USA 2016, so it is most important to meet new friends and create memorable experiences from this week.
And the winner in her upcoming year as Miss Teen USA?
My advice to the new winner would be to hit the ground running and take every opportunity that is offered to you! This year will fly by, so enjoy it, keep a journal and take lots of pictures. Use your voice and the title of Miss Teen USA to help others, but never let the title change who you are – always stay true to yourself.
Most memorable moment in your yearlong reign?
It is so hard to choose just one moment from this amazing year! I will never forget attending the Night to Shine Prom for individuals with developmental disabilities and the Prom of Champions for children fighting cancer. I had the honor of crowning the prom king and queen! Meeting these inspiring people and spending the night dancing and helping to create experiences they never had was heartwarming.
Most valuable lesson learned in your yearlong reign?
The most important lesson I have learned this year is time management. Being a high school student who is active in many extracurricular activities and being Miss Teen USA wasn't always easy. However, managing my time wisely made it all possible. These time-management skills will help me in my future, as well.
Any regrets or something you wish you would've accomplished?
My year as Miss Teen USA was so exciting, and I had many incredible opportunities! My year was a little different than titleholders in the past because I am still in high school, therefore I had to balance the job of Miss Teen USA and a normal high school life.
Which was your strongest strength among the pageant categories of health and fitness, evening gown and interview?
I am a dancer and love performing onstage, so stage presence has always been a strength for me. However, my favorite portion of the competition would have to be the personal interview. The interview portion helps the judges see your personality, your passions and just who you are as a person.
Who is your hero? Who inspires you the most? (Maybe they're the same person?)
My mom is my hero and the person who inspires me the most. She has always encouraged me to set goals and work hard to achieve them. She has also taught me to dream big and that anything is possible, but that in the pursuit of that dream to never let anything change who I am on the inside. She has kept me grounded and always reminded me to never let anything compromise my morals and values – be kind to others.
Why is the Miss Teen USA Pageant still relevant in 2016?
Miss Teen USA provides young women the opportunity to have a voice and make a difference in their communities. The chance to stand on a national stage in front of a national audience and share what you're passionate about is a rare and special thing. The confidence that I have gained from competing in pageants has helped me become the person I am today.
What does life have in store for you after your reign ends Saturday night?
I will be a junior at Franklinton High School where I will continue to be involved in competitive dance, softball and academic clubs. Some exciting news is that I will be signing with a modeling agency worldwide and setting the course for my dream of creating an international modeling career. I will continue to balance high school life along with my big dreams!
The 2016 Miss Teen USA Pageant is at The Venetian on Saturday.