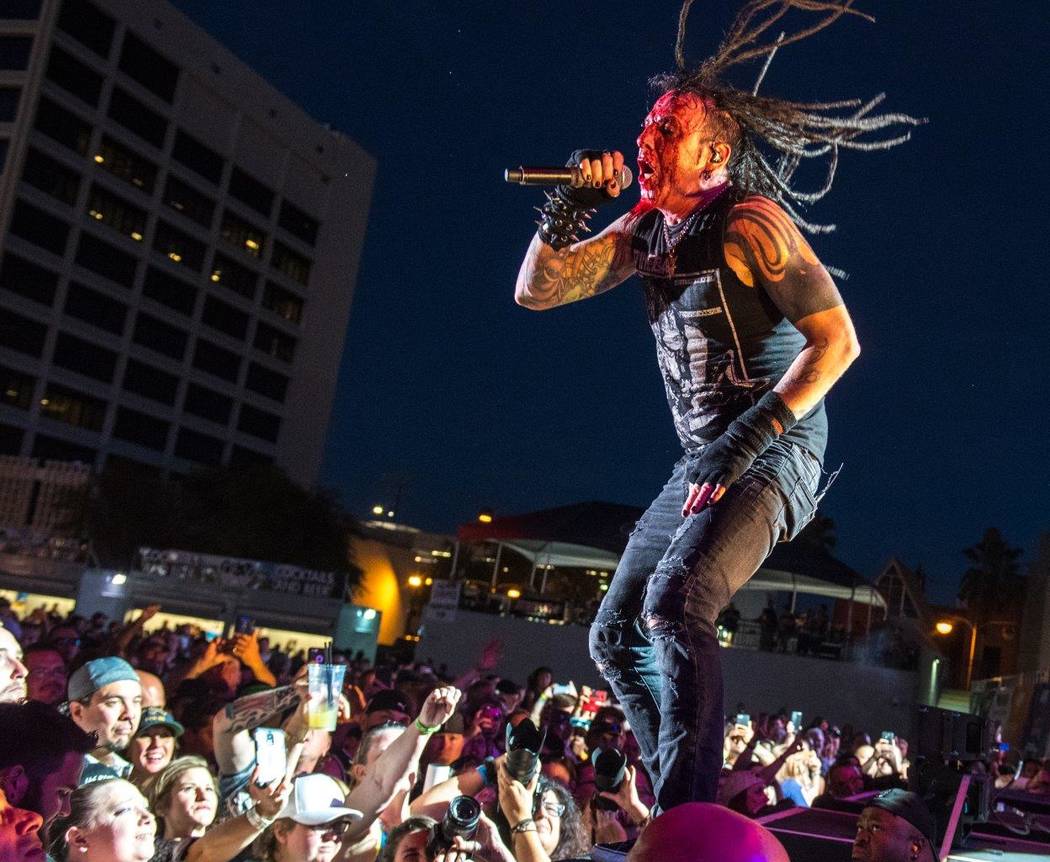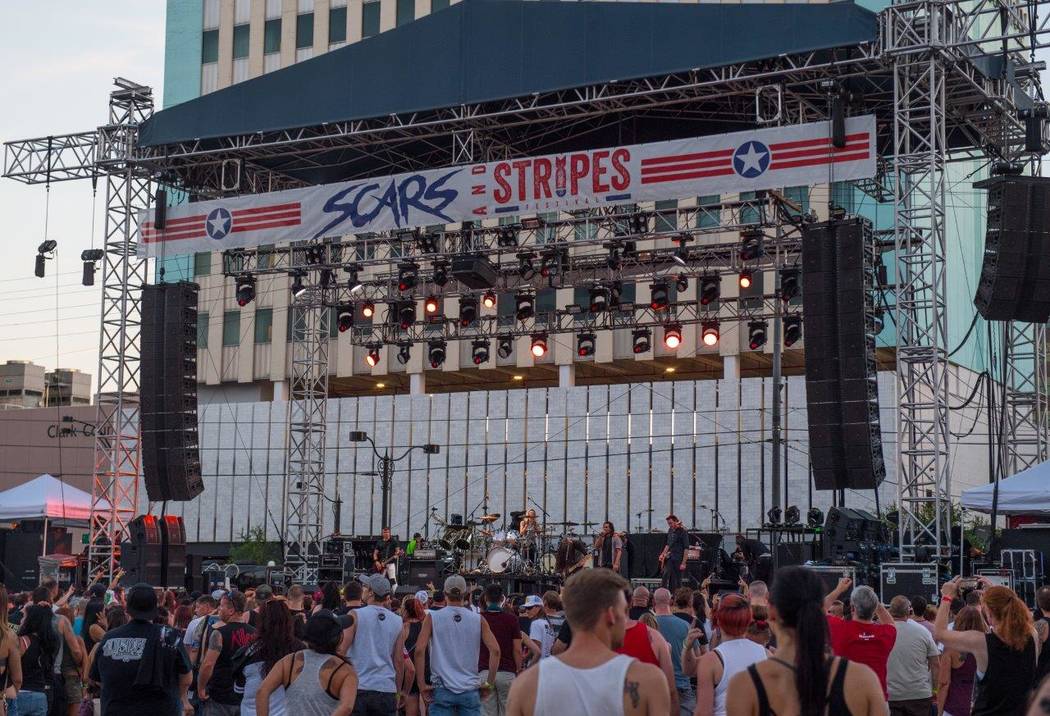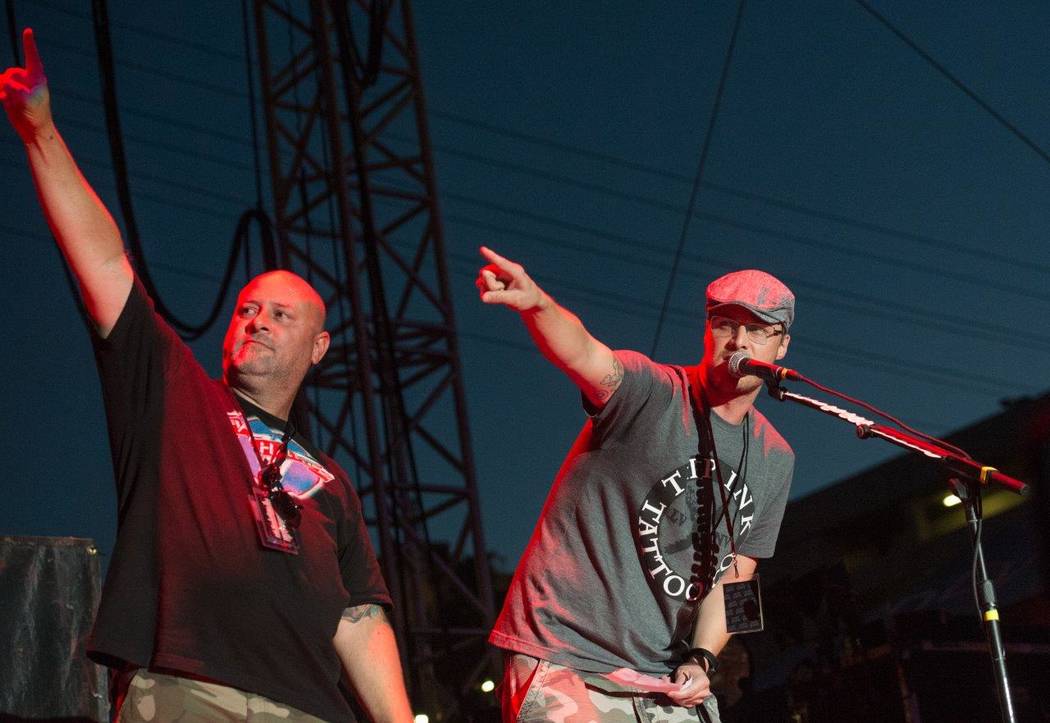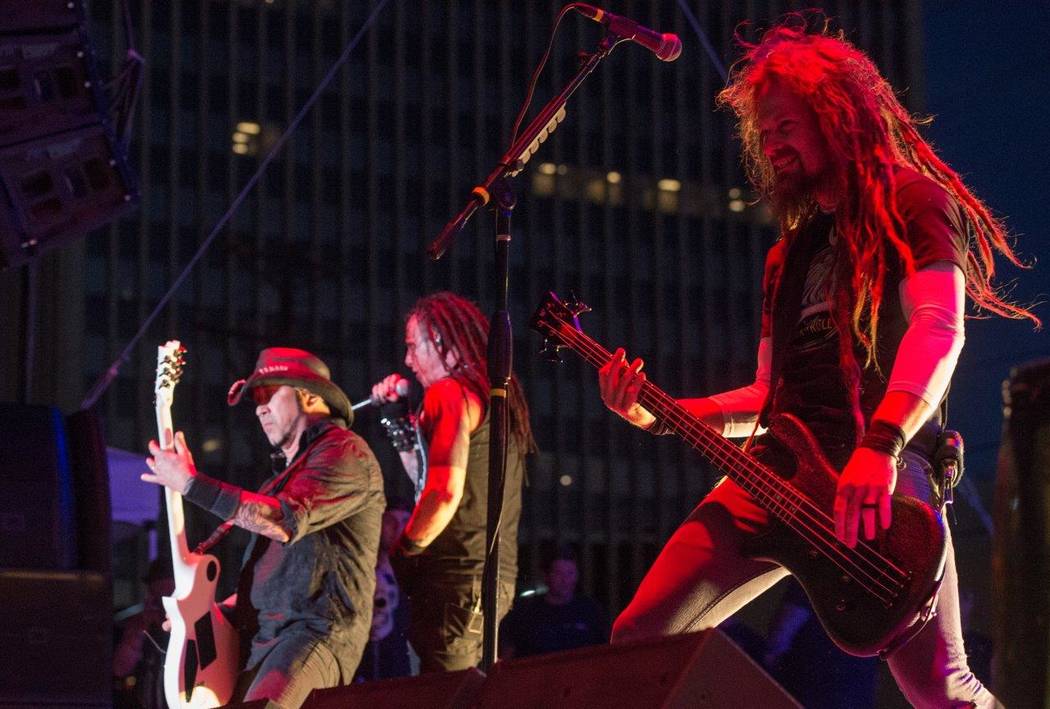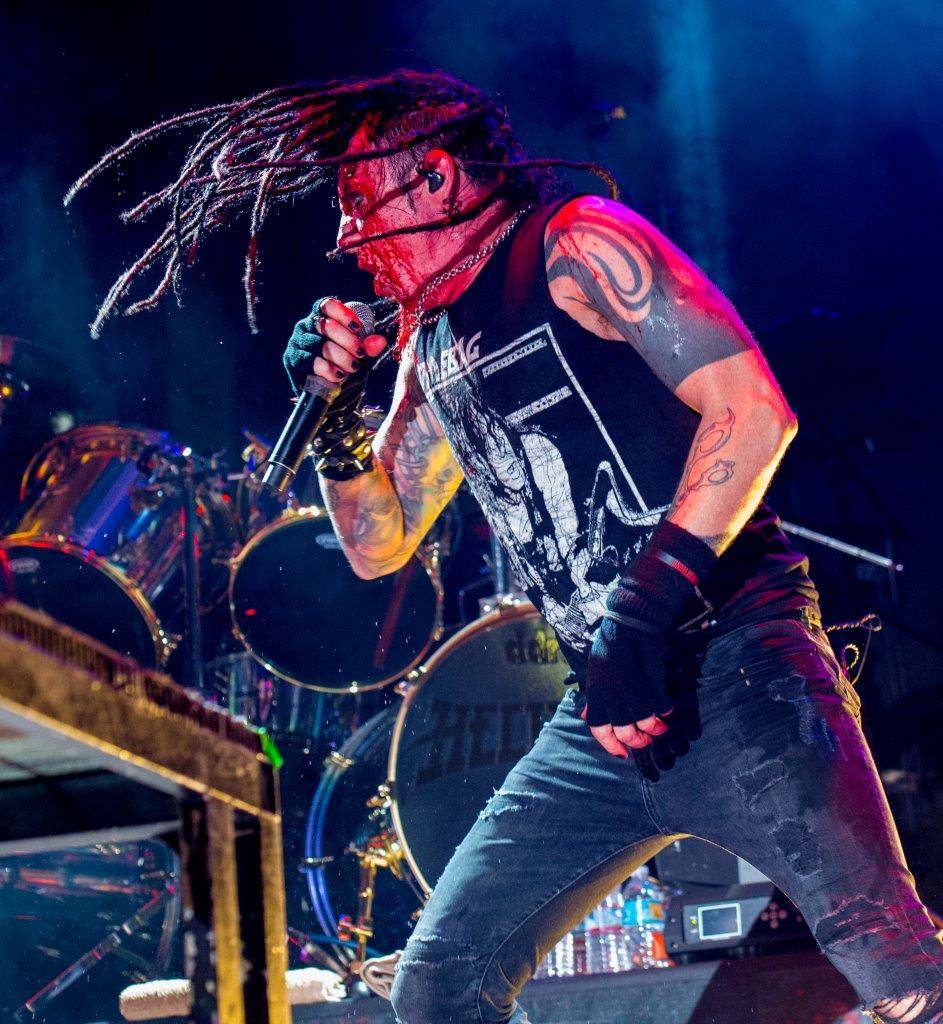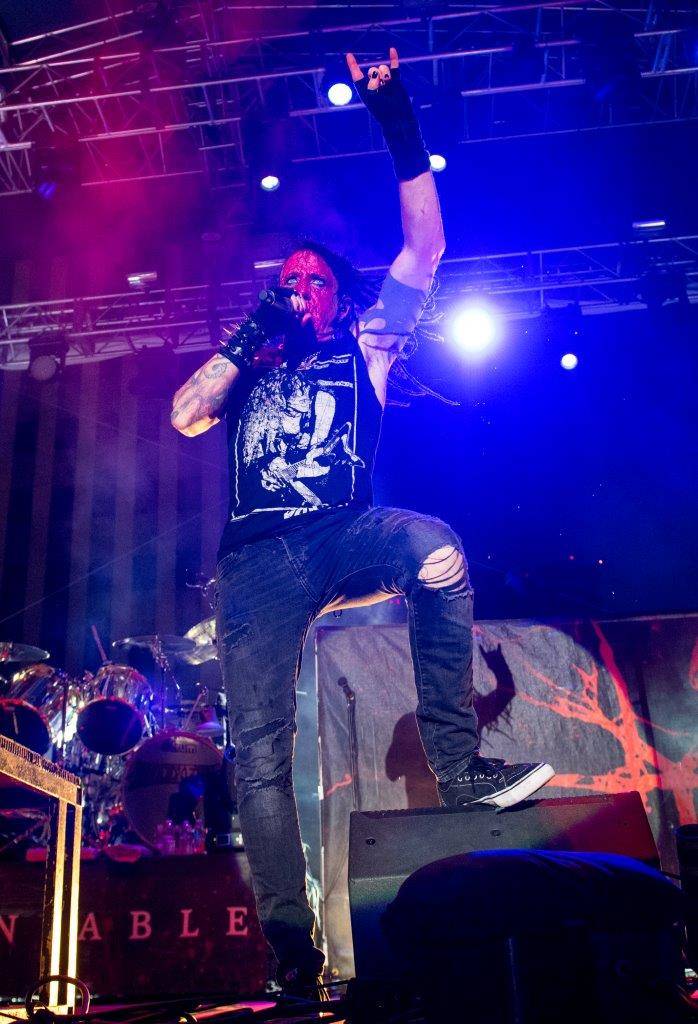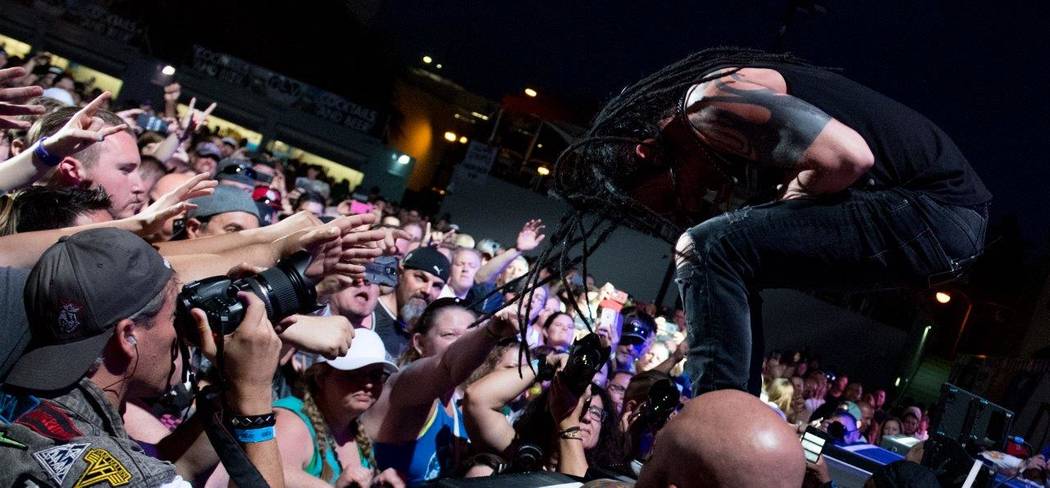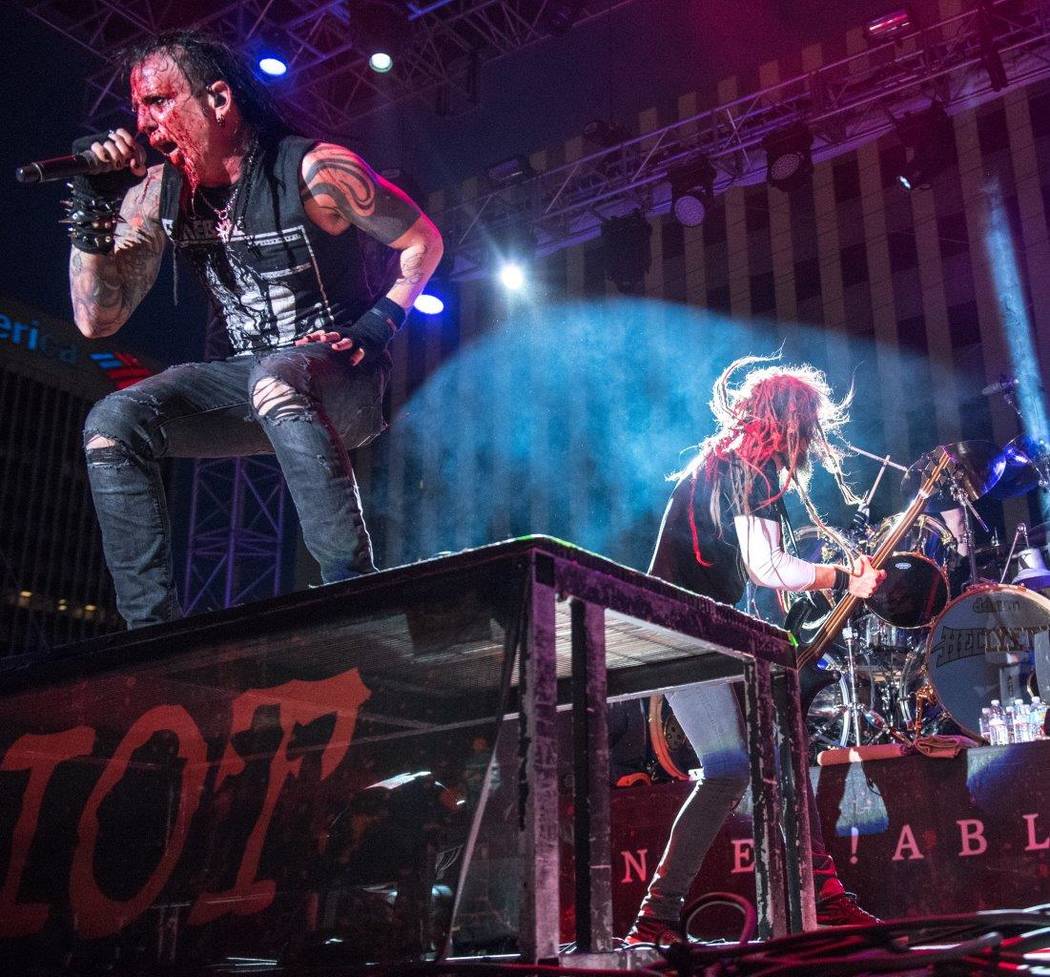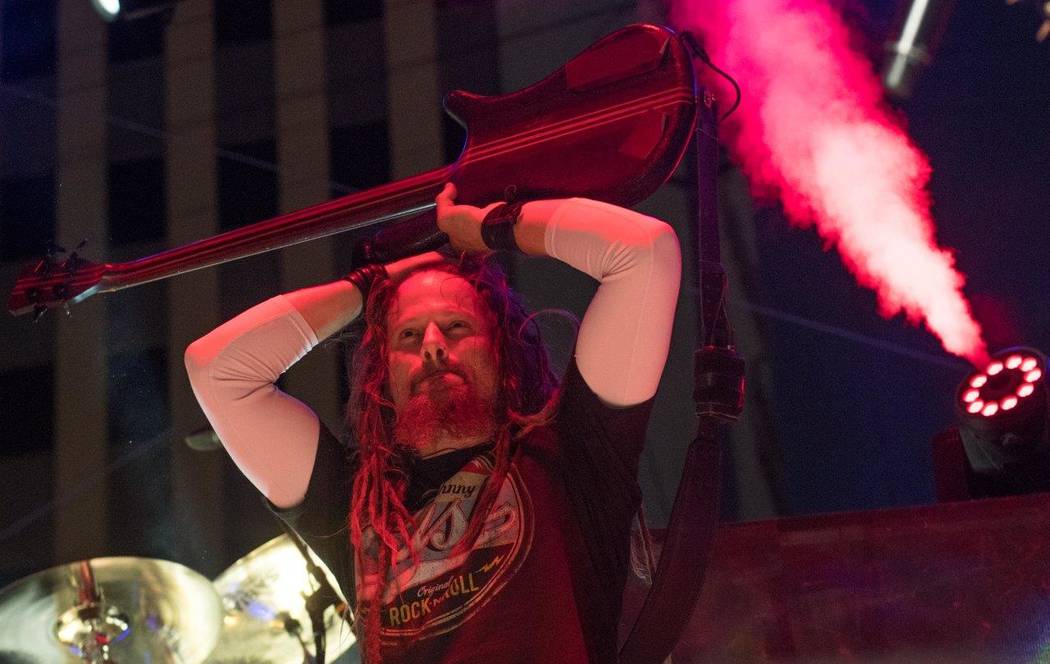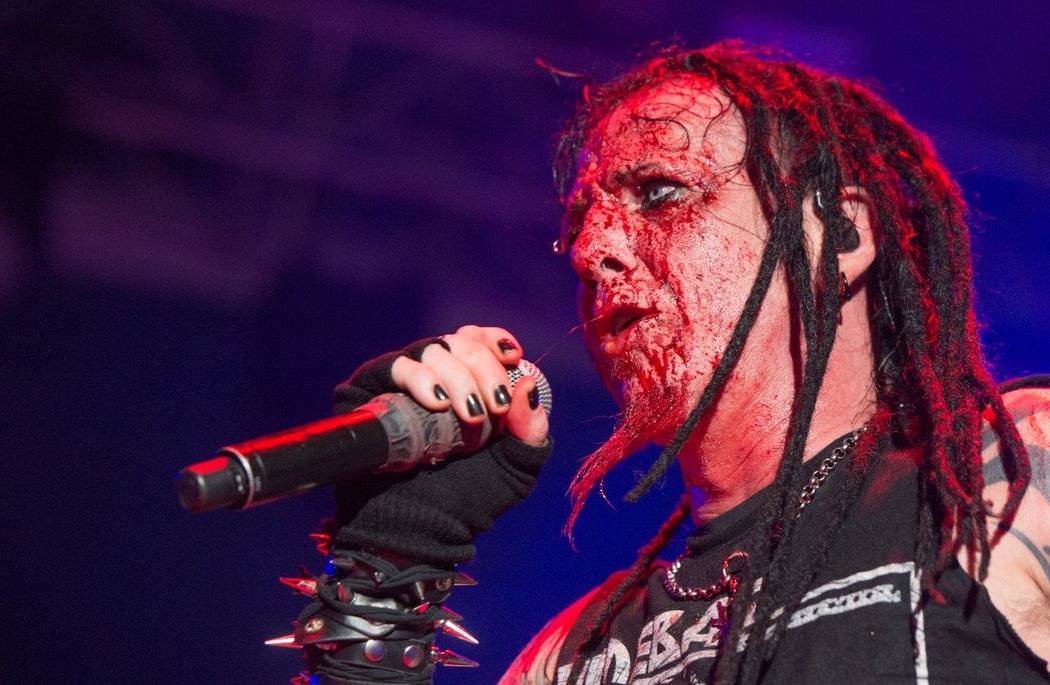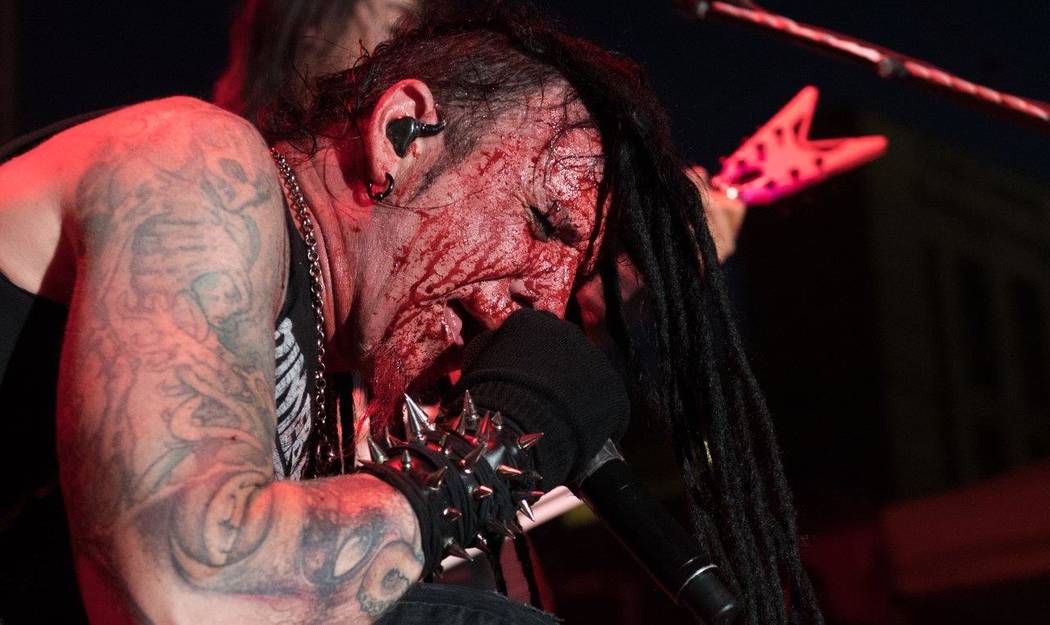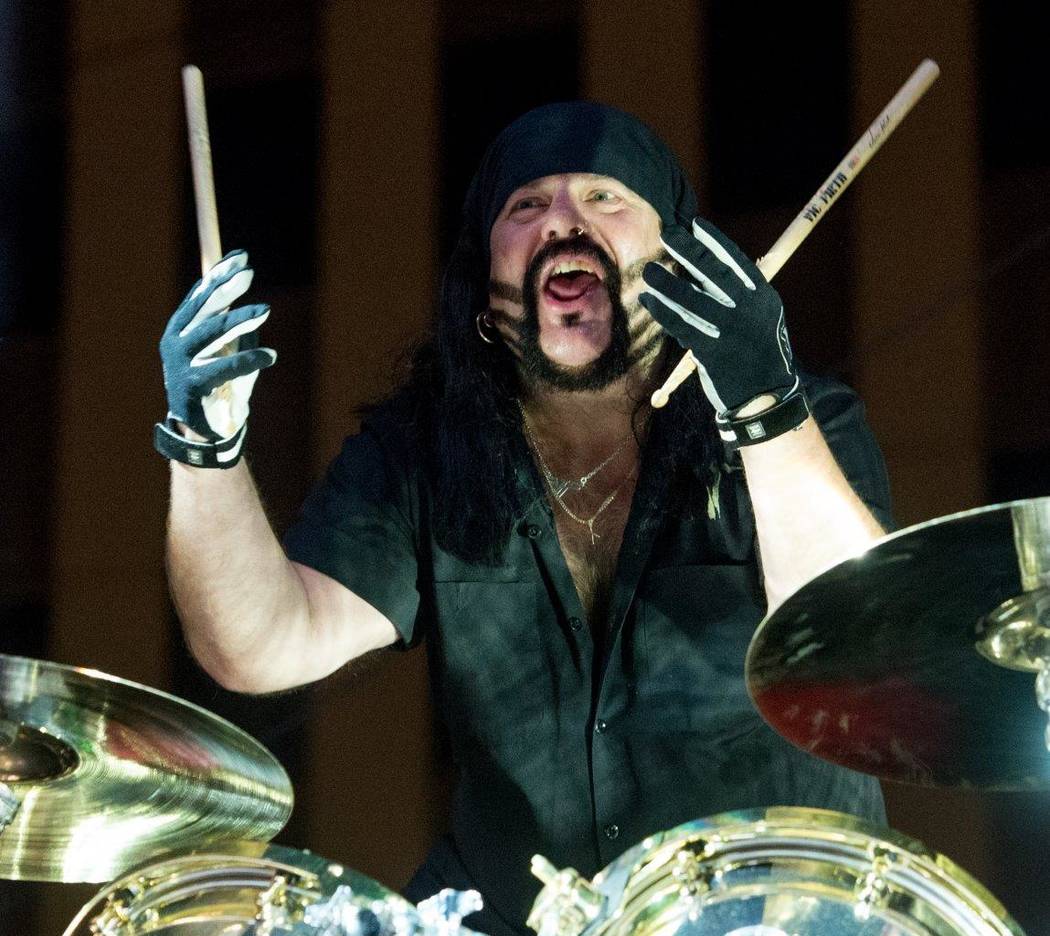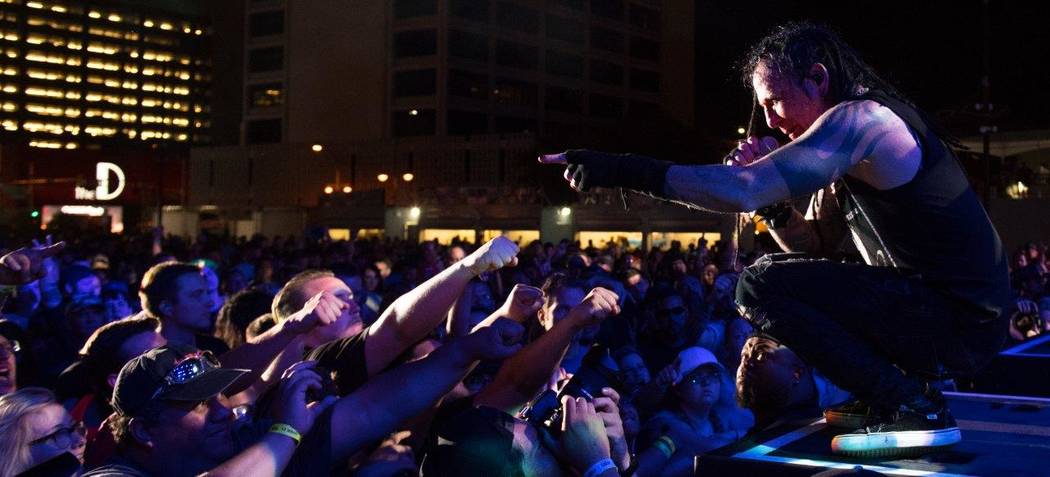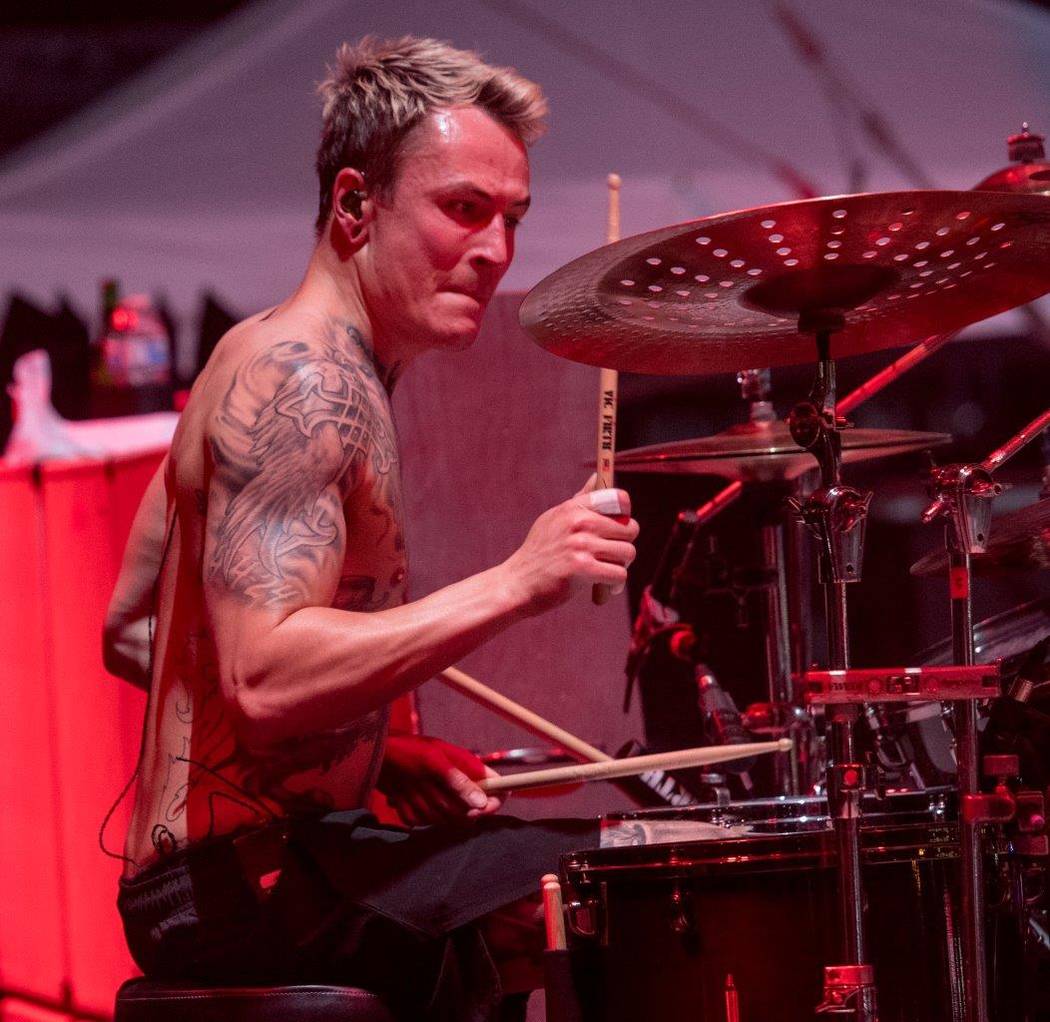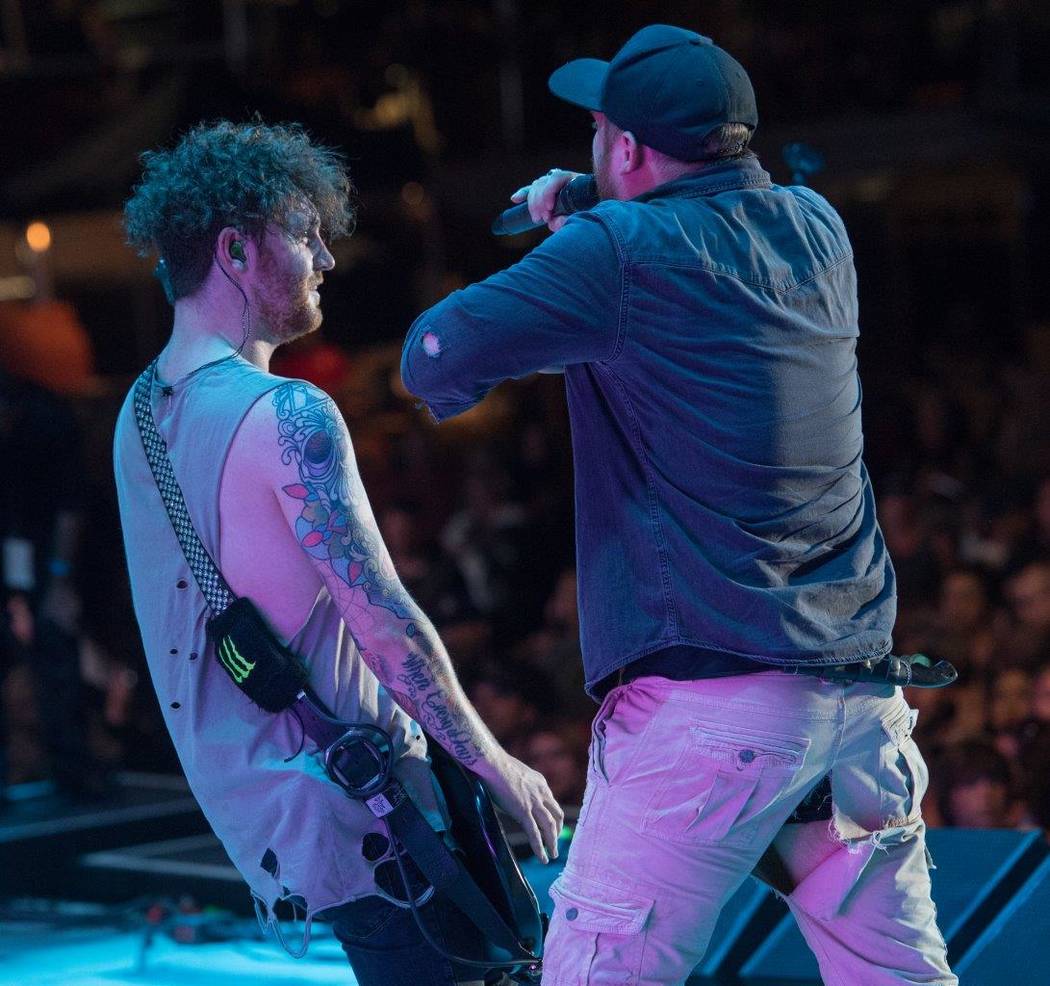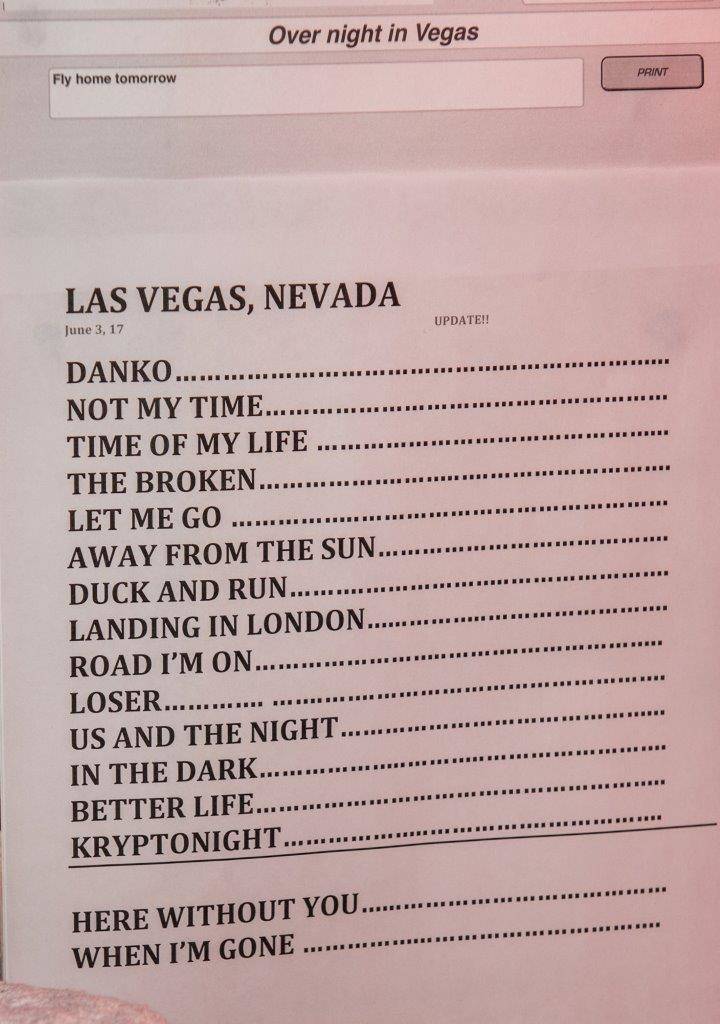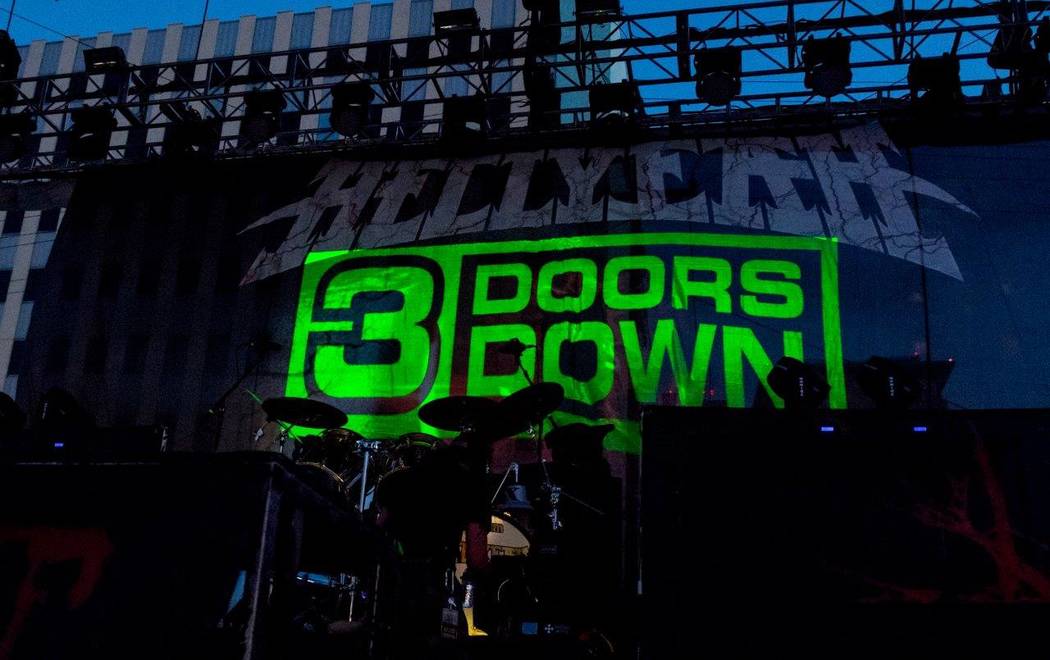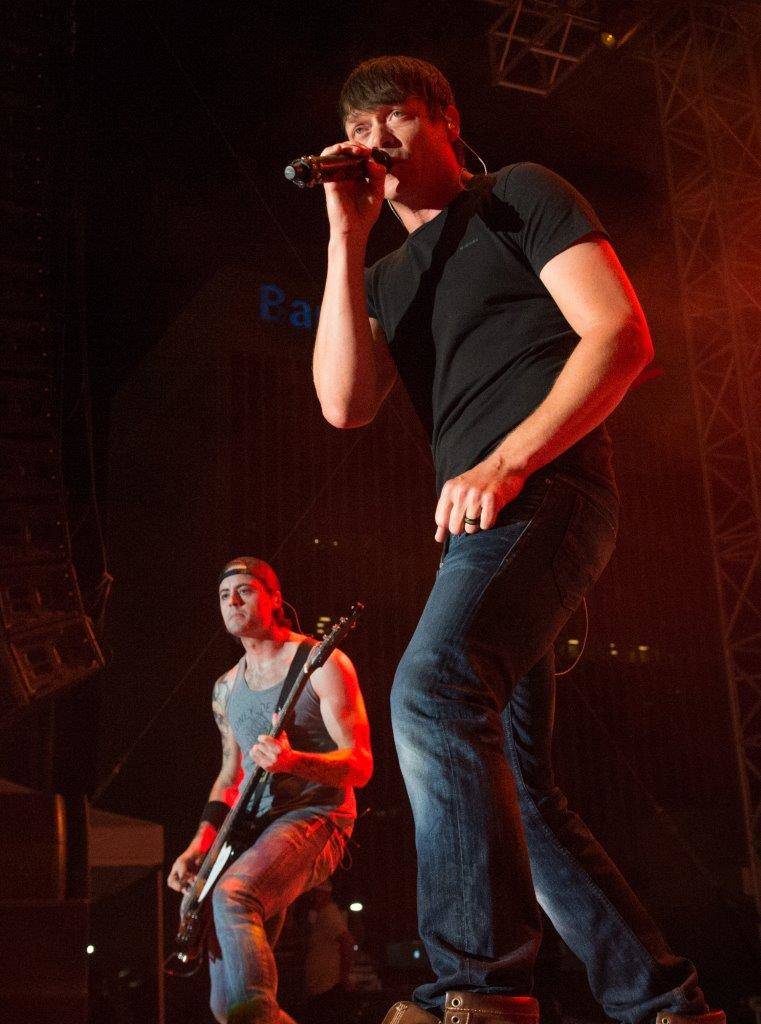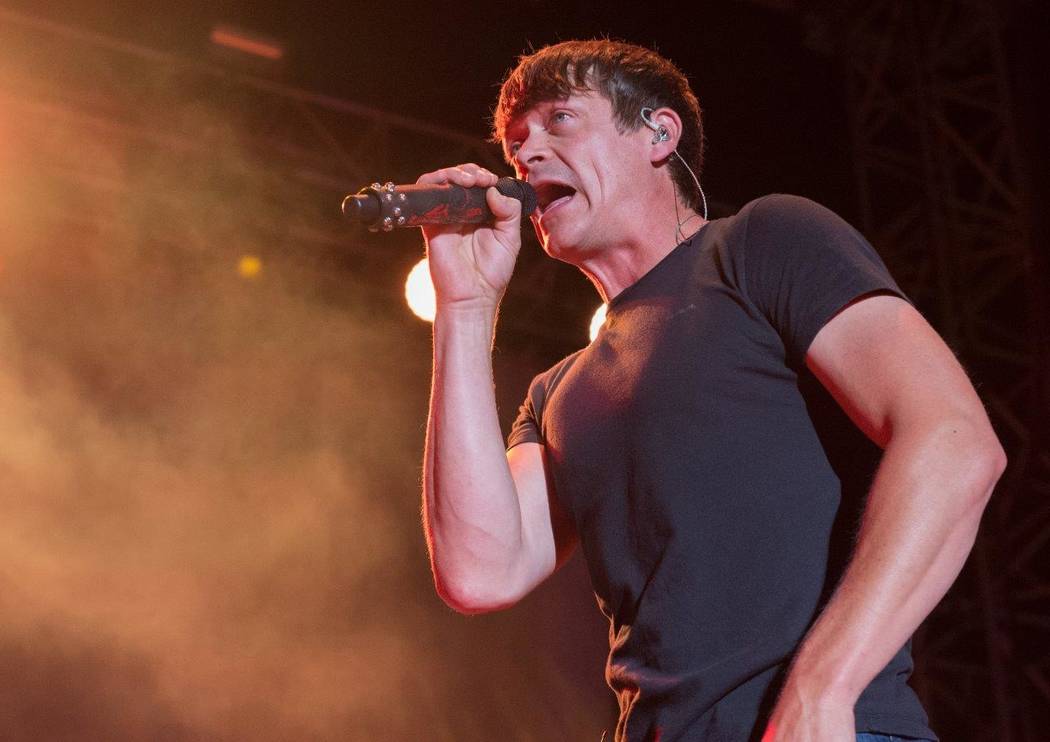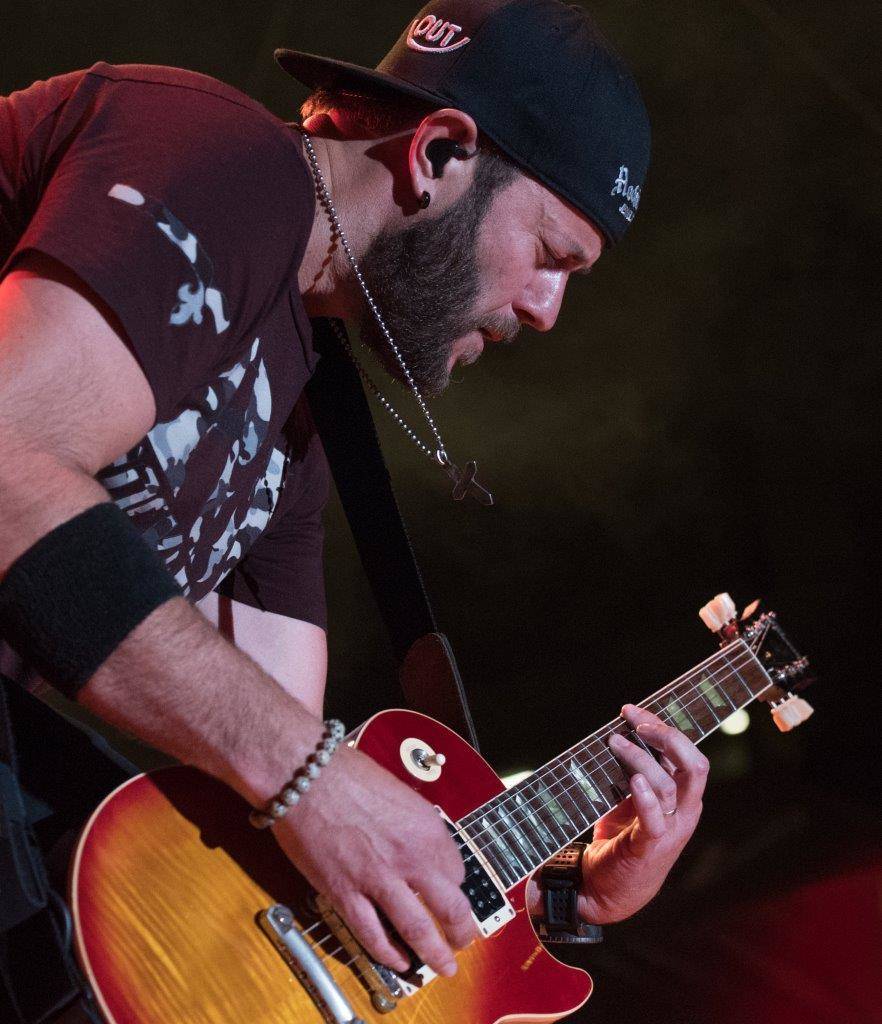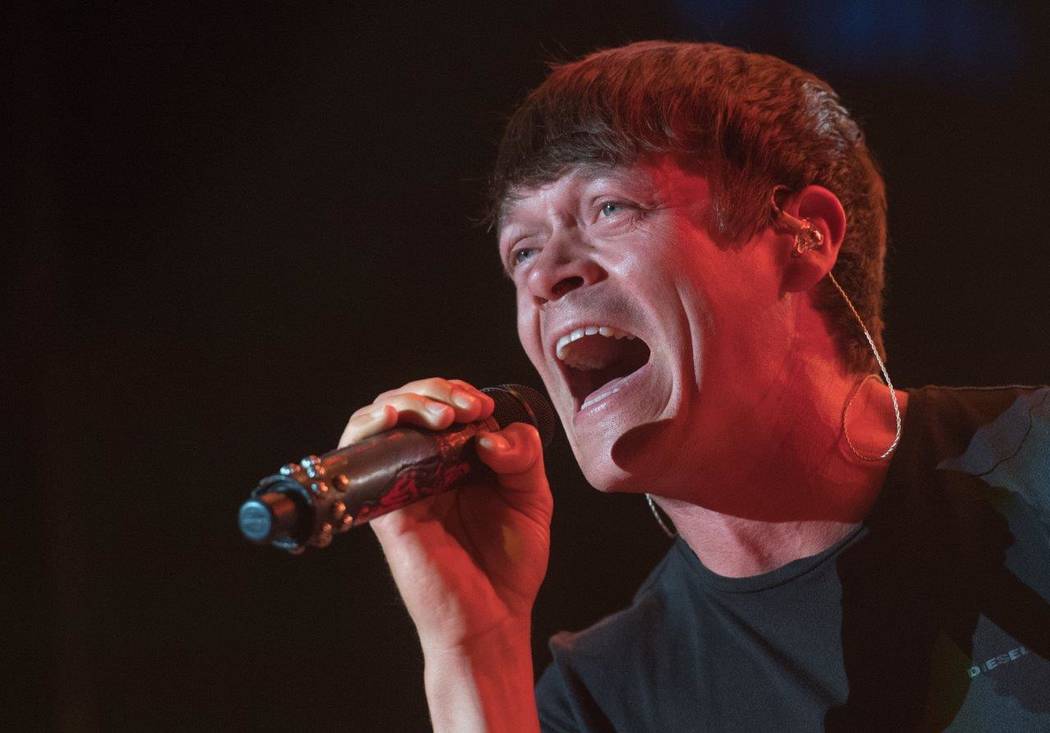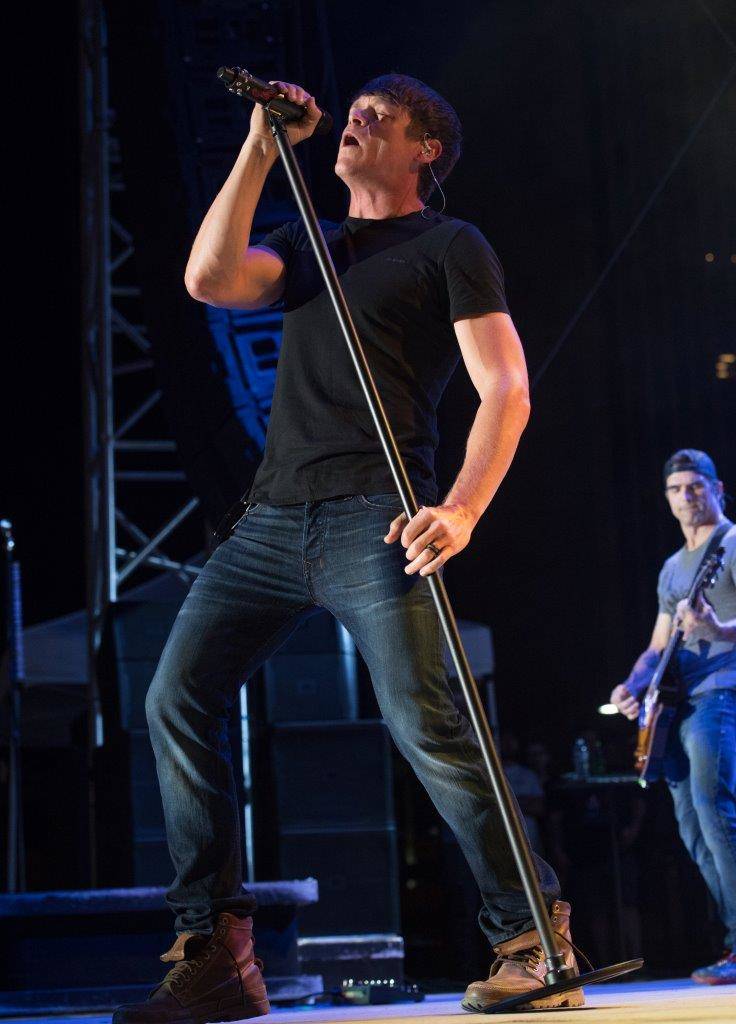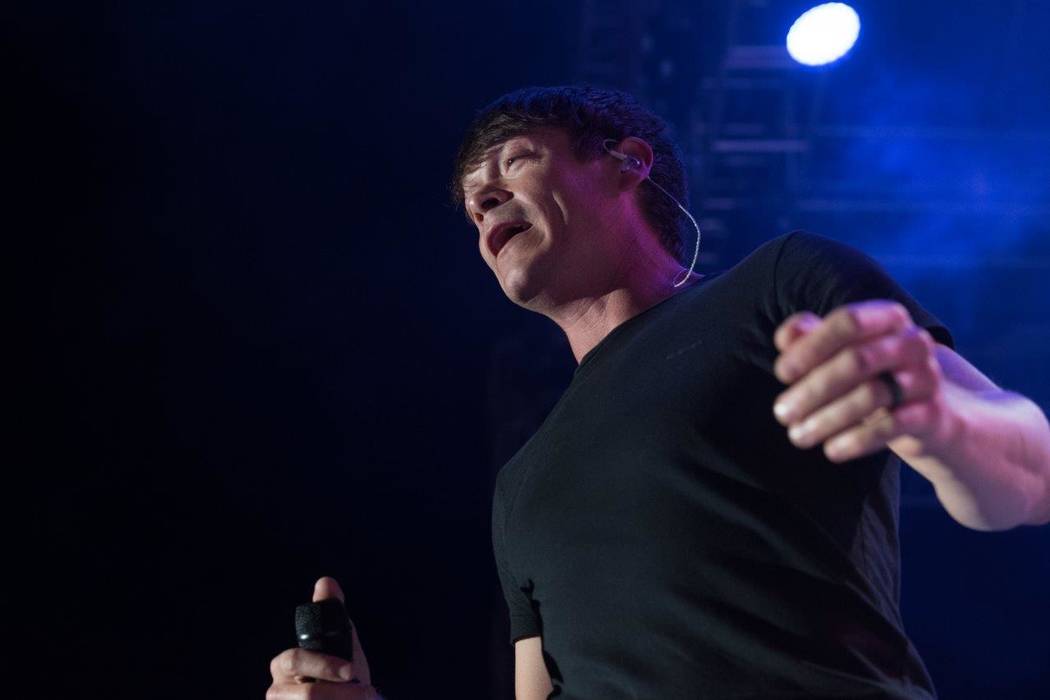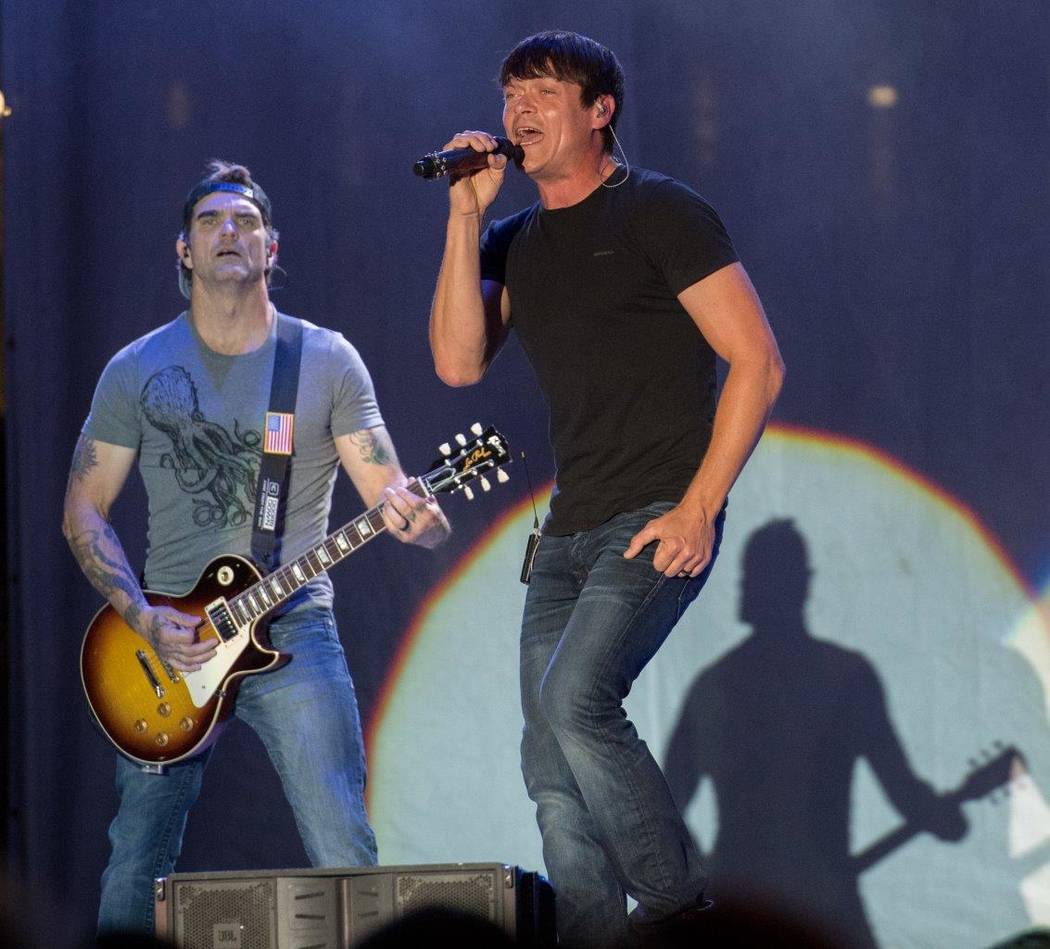 Nearly 4,000 attendees turned out for the all-day Scars and Stripes music festival Saturday with rock powerhouse 3 Doors Down headlining the 13 hours of nonstop entertainment at Downtown Las Vegas Events Center.
Three veterans groups in Las Vegas benefited from Scars and Stripes, including the Nevada chapter of Pets for Vets. New Orleans Saints quarterback Drew Brees and his wife, Brittany, waded into the "Hero" section to greet and shake hands with military attendees.
Our thanks to contributing photographer Tom Donoghue for his close-up gallery of the Scars and Stripes rockers and adoring audience. The rock bands who took to the DLVEC stage included:
Asking Alexandria, Hellyeah, Pop Evil, 10 Years, Adam Gontier, Otherwise, Shaman's Harvest, Devour the Day, Landsdowne, Black Stone Cherry, Honor Amongst Thieves, Nations, Nocturnal Affair, Moscow, Chrysalis and Charcoal Tongue.
Scars and Stripes was sponsored by Number Juan Tequila, owned by comedians Ron White and Alex Remundo. Ron, who headlines at The Mirage, and Alex also attended Scars & Stripes to launch their Black Stone Cherry brand.