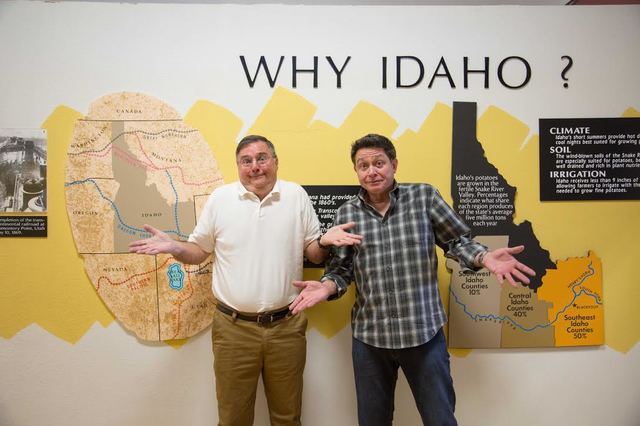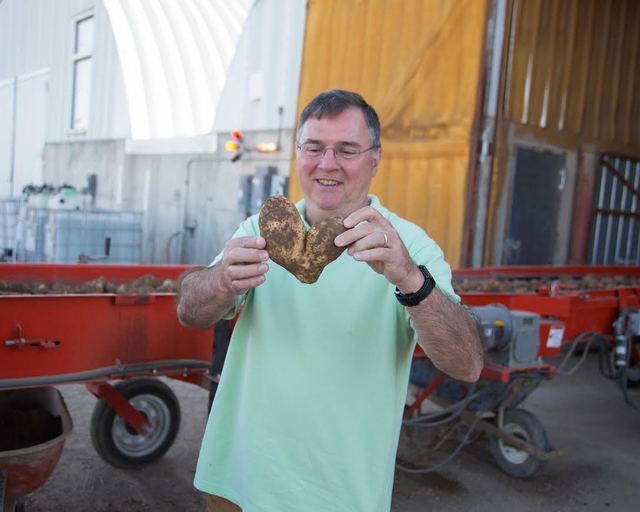 My experience with the Entertainment Capital of the World could be called "A Tale of Three Cities," all of them referring to the fabulous Las Vegas. The first time I worked here was with the Smothers Brothers as a writer for their hit TV show, "The Smothers Brothers Comedy Hour" (the one in the '80s—I'm not that old!). They invited us to Las Vegas to see their show at the Desert Inn, where we would get the feel for how to write for them. You could immediately feel the history upon entering the hotel. I imagined the Rat Pack smoking and drinking their way through the second show. To me, that was "Old Las Vegas."
My second experience here was with Dolly Parton and Kenny Rogers. I had written a touring show for them that would open at The Mirage. It was the first show to ever play in that theater (which had actually been built for Siegfried and Roy, who were visiting Europe—just like Robin—at the time). I remember Kenny Rogers calling me into his dressing room, excited as he showed off their extravagant animal skins and symbols. "You gotta see this," he said.
Steve Wynn's construction of The Mirage ushered in the second Las Vegas of my lifetime, one you might call "the building boom." The brand new hotel was quite an impressive monolith standing there at the time. Now, of course, it's just one giant redwood in the forest we call the Las Vegas Strip.
Now, I find myself involved with a third Las Vegas—the most impressive and pleasantly surprising one of all. I'm referring to what I call the "Downtown Renaissance." The centerpiece of that rebirth is The Smith Center, where my original comedy musical IDAHO! will begin its official journey tomorrow (Saturday) toward Broadway.
IDAHO!'s route to Las Vegas was a natural one. In the very early stages of the show's creation, I connected with my old friend Keith Thompson, who had moved to Las Vegas from New York, where he had a brilliant career as a Broadway musical director. Keith turned my songs into actual music, set up a reading at UNLV and enlisted the help of some of Vegas' very talented and generous Broadway actors at the time.
After winning the New York Musical Theatre Festival we did a reading for producers, one of whom was The Smith Center's Myron Martin. He immediately took a leap of faith and put IDAHO! on the current Broadway season, although the production hasn't yet been to Broadway. Thus, this is one of the few times when Las Vegas might send a show to New York instead of the other way around. Opening night Sat., July 9, will surely be exciting.
In addition to the musical genius of Keith Thompson, I have the aid of highly capable and inventive New York director Matt Lenz, esteemed choreographer Michele Lynch and Emmy-winning production designer Andy Walmsley—some of whom took leave of their Big Apple gigs to make this production an absolute delight.
When welcoming them and the cast, I said, "Our goal is to make it to Broadway, but in a way, it would be a step down from The Smith Center." That was not being facetious. The Smith Center is a world-class institution and performance venue that any city in the world would be justifiably proud of.
While we can't guarantee where IDAHO! heads to next, we promise that IDAHO! at The Smith Center will be one helluva show. In my many years in Las Vegas, I have never experienced a dull moment. Today, my fondest hope is that the audience leaving IDAHO! will feel the exact same way.
— Buddy Sheffield
Our esteemed editor Don Chareunsy returns from his own vacation this weekend in time to attend the IDAHO! opening night and his column with a new morning after report from IDAHO! The Comedy Musical will be posted early next week.
— Robin Leach