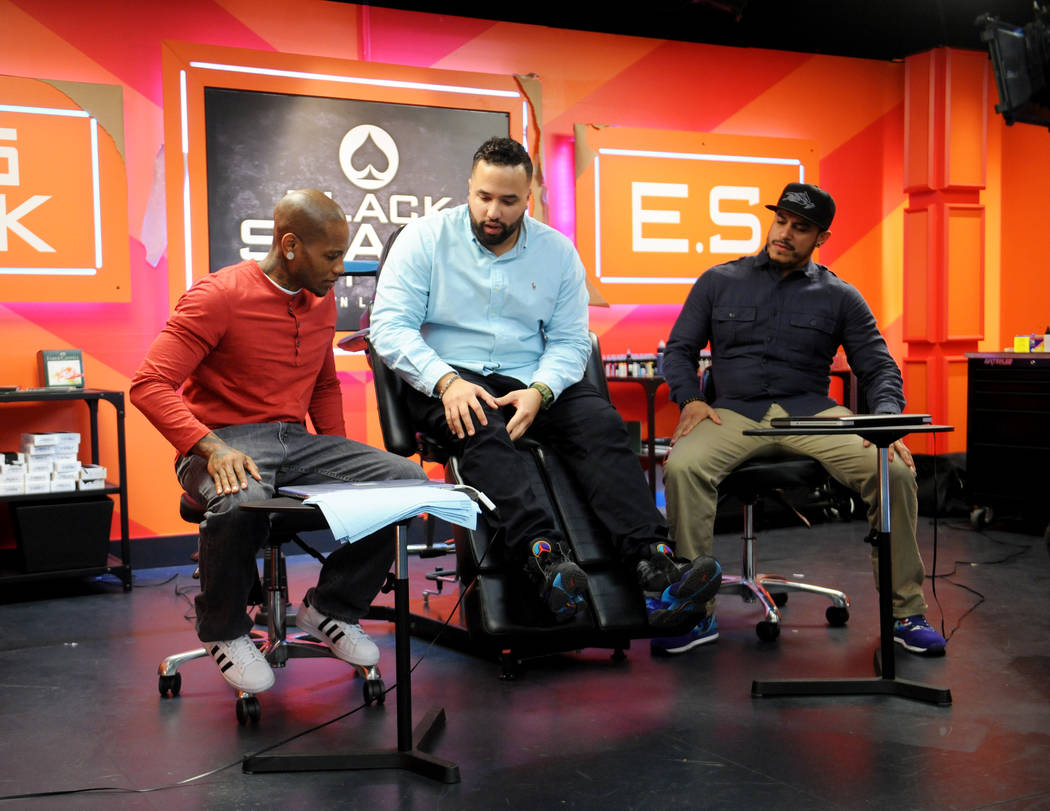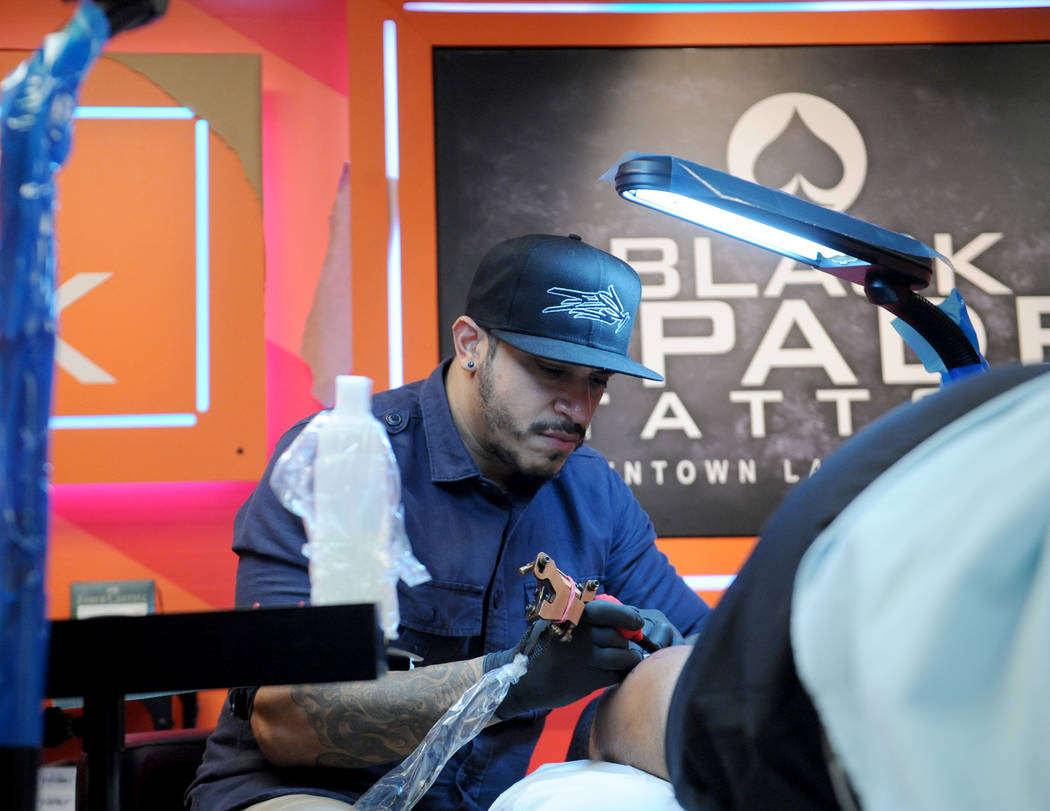 Two Vegas tattoo artists who are co-owners of the Black Spade Tattoo parlor made it successfully through Tuesday's (July 11) competition on "Ink Master," — the hit Spike TV's series where they are fighting nationwide tattoo rivals for a $200,000 cash grand prize, an editorial feature in Inked magazine and, for the first time in "Ink Master" history, the title of "Master Shop."
The series airs weekly on Tuesdays at 10 p.m., ET/PT on Spike TV.
On the fifth episode of "Ink Master," Season 3 veteran E.S. and Season 4 veteran King Ruck, both of Black Spade Tattoo in Las Vegas entered the competition.
Following a team collaboration flash challenge in which the contestants had to translate feelings into a tattoo, which had tested composition, they then had to create realistic battle scene tattoos.
In the end, the judges felt that Think Before You Ink of Queens, NY did not have what it takes to be the next "Ink Master Master Shop." and as a result, our two Vegas salon owners were voted onward to continue the competition.
They are now left after five weeks of the TV series competing against Allegory Arts — Florence, Alabama; Artistic Skin Designs — Indianapolis, Indiana; Classic Trilogy Tattoo — Syracuse, New York; House of Monkey Tattoo – Brooklyn, New York; Old Town Ink – Scottsdale, Arizona; Pinz and Needles – Baltimore, Maryland and Unkindness Art of Richmond, Virginia.
Coming up on the next episode of "Ink Master," July 18 some of the shop owners crumble as the tension between teammates intensifies.
"Ink Master" features tattoo artists from around the country who battle it out in permanent ink in Spike TV's hit reality/competition. This season, shops from all around the country sent two of their strongest artists to compete for a $200,000 grand prize, an editorial feature in Inked and, for the first time in "Ink Master" history, the title of "Master Shop."
The artists are being put through a series of tattoo challenges that are not only designed to test their technical skills but also their on-the-spot creativity, as they must create and execute an original tattoo on a 'Human Canvas.' Each episode focuses on a different and distinct style of tattooing, and while the masterpieces these artists create will last a lifetime… so will their mistakes- on a "human canvas'" volunteer.
After every challenge, the contestants face a tough panel comprised of musician, filmmaker and artist Dave Navarro, as well as world-renowned tattoo artists Nuñez (Handcrafted Miami) and Peck (Elm Street Tattoo).