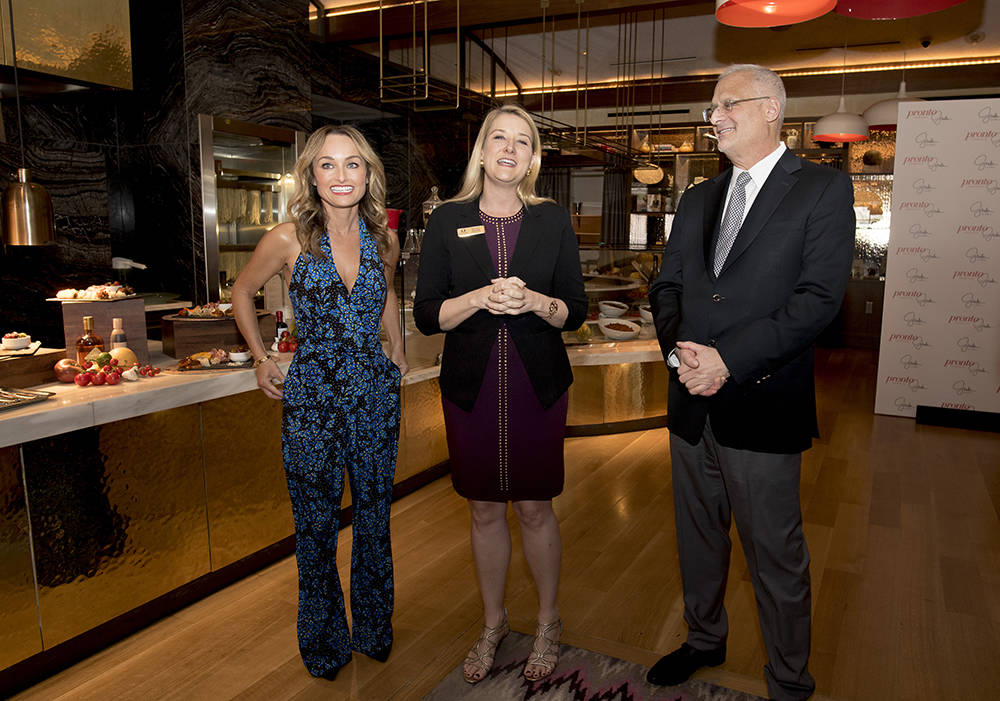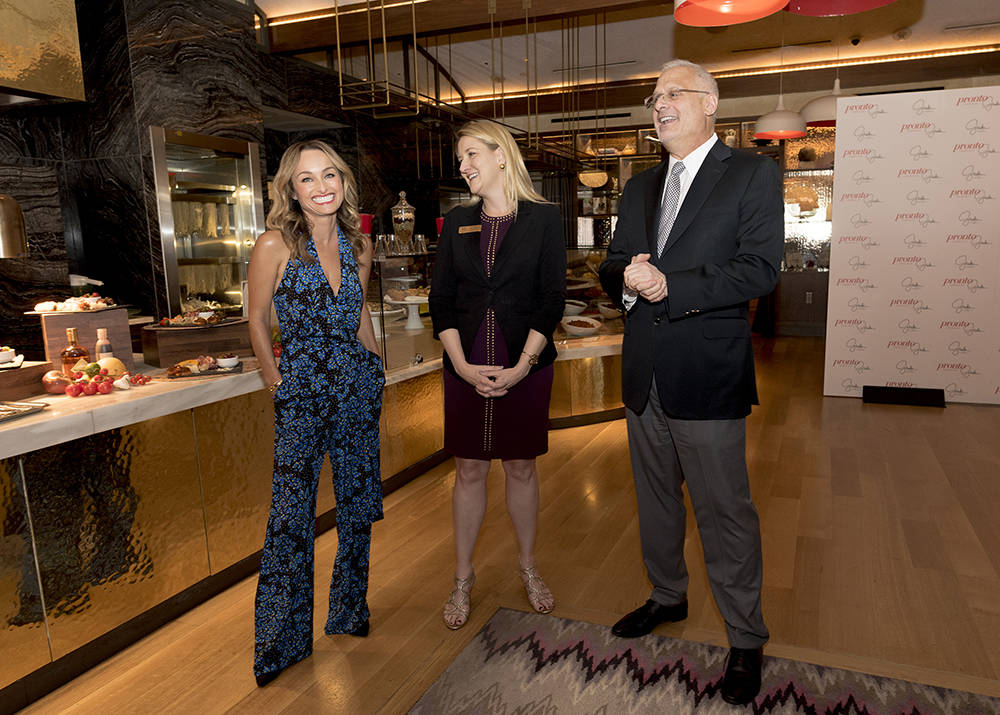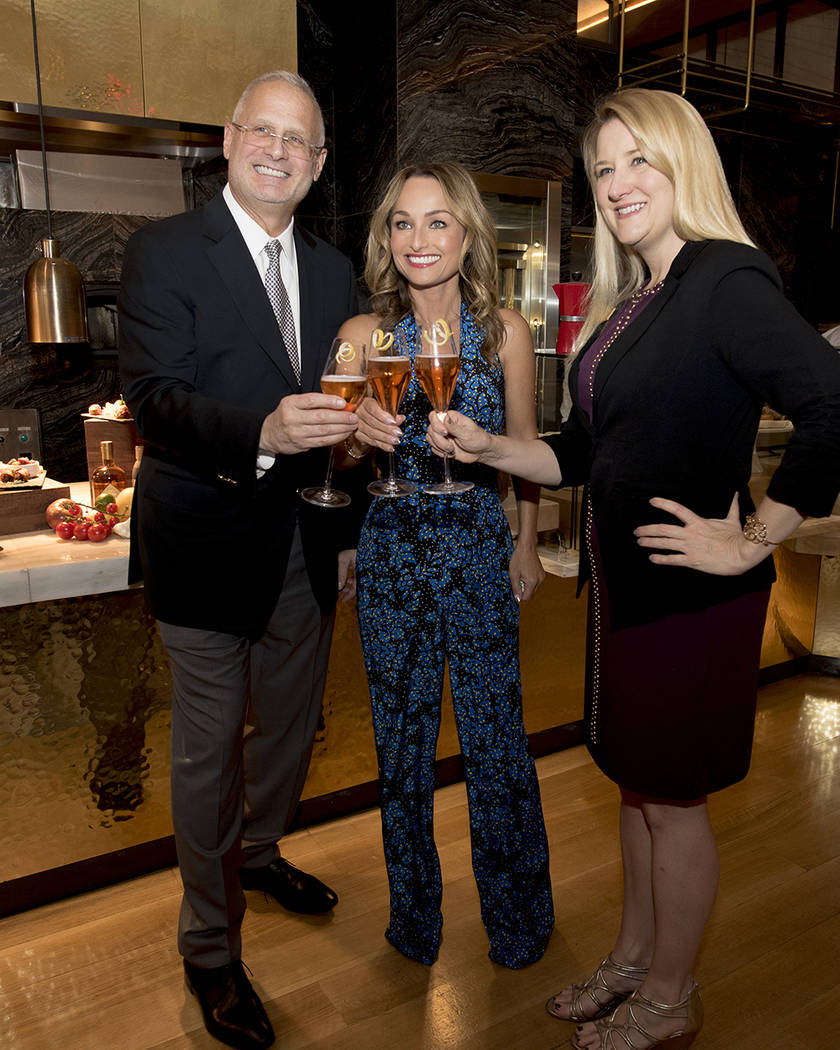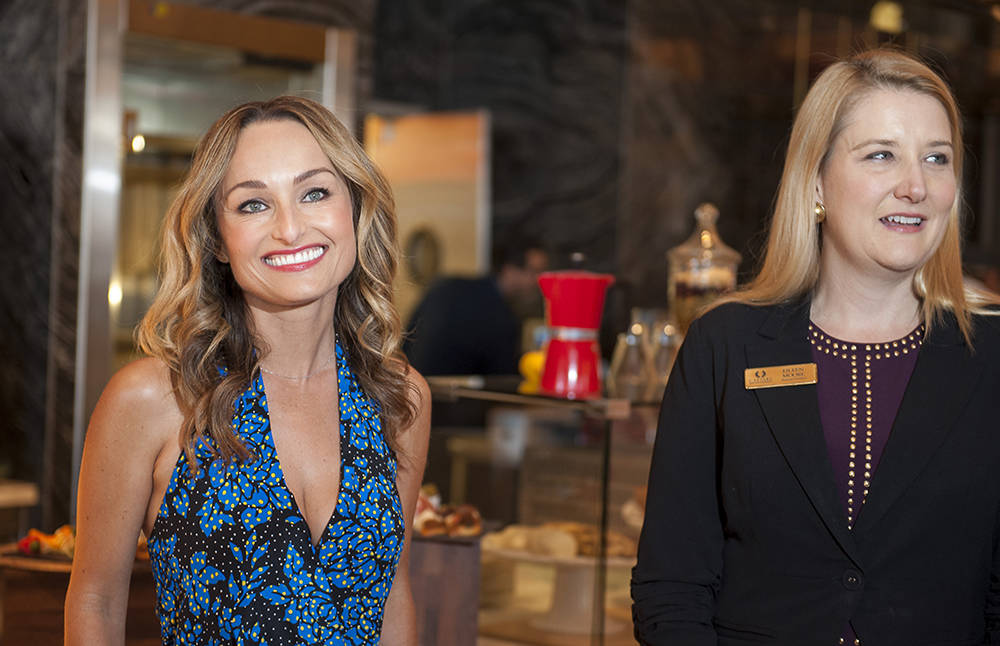 It may well be in Nashville but the eighth annual Artists of the Year special on CMT cable TV next Wednesday (Oct. 18) will cancel the handing out of awards and instead focus on hope and healing in Las Vegas as a result of the deadliest mass shooting in modern American history. Jason Aldean, who was on stage when the first shots were fired will be joined by Chris Stapleton, Florida Georgia Line, Keith Urban and Luke Bryan for the musical event with the stars giving heartfelt messages directly to fans. There will be no formal award presentations or speeches!
Grammy nominee Andra Day and Grammy winners Little Big Town will open the night with a performance of "Rise Up." Andra and Big Town will be joined by Lee Ann Womack to perform Andra's latest collaboration, "Stand Up for Something" with Common. "We feel a commitment to our fans to address all of the tragedies not in one somber and solemn moment or segment, but rather devote the entire evening to uplifting the fans through high-spirited music," CMT GM Frank Tanki said. "Both 'Rise Up' and 'Stand Up for Something' are inspirational anthems that perfectly sum the message for the evening.
The country cabler is also working with nonprofit Musicians on Call, sending artists to perform bedside to survivors of the Las Vegas shootings as well as the first responders and hospital staff recovering from the tragedy as well.
GIADA SET TO OPEN SECOND VEGAS RESTAURANT IN JANUARY
Celebrity chef and Food Network star Giada De Laurentiis, confirmed yesterday (Oct. 11) that she's set to open her second Vegas restaurant, Pronto by Giada, directly across the Strip at Caesars Palace in late January. The news confirms my earlier first rumor from last summer that she's expanding her foothold with food in Vegas. She says Pronto will offer guests her signature Italian fare with California influences but in a fast, casual format.
"I wanted to do something a little different, with a more casual approach than my first restaurant, Giada at The Cromwell," said the diminutive femme fatale of food. "This will be a great introduction to my food and brand, as it's the lighter side of Italian with a fresh, California influence. It will be perfect for a fast bite, and then guests can come across the Strip here for a finer-dining experience."
Caesars Palace Regional President Gary Selesner added: "Pronto by Giada brings our culinary empire to an even higher level of excellence — and its conveniently positioned steps away from our convention center and Garden of the Gods Pool Oasis."
Pronto will be located adjacent to the world-famous Bacchanal Buffet and across from Mr Chow, and will offer breakfast, lunch and dinner options. As a result, Giada will continue serving her well-established popular weekend brunch parties at Giada in the Cromwell but will suspend breakfast and lunch service there to concentrate them at the new Pronto.
As she did with her first restaurant, Giada took inspiration for the look and feel of her own home with the assistance of Starr Design. With natural elements such as wood and marble quartz, coupled with pops of color in the Italian-inspired tile, Pronto will be warm and inviting while providing an escape from the excitement of the casino floor.
Giada cultivated her staple Italian cuisine in her family's kitchen in Rome and Le Cordon Bleu in Paris. Since her debut in 2002, Giada has become one of the Food Network's most recognizable faces, starring in many TV shows, the most recent being, "Giada Entertains" and "Giada's Holiday Handbook," alongside the highly popular series, Food Network Star. She is also a correspondent on NBC's "Today Show," where she highlights current trends in travel, cuisine and lifestyle. She is the author of eight cookbooks as well as her children's chapter book series, Recipe for Adventure that transports readers to famous food cities around the world.
I talked with her right after the official announcement.
Q: How are you going to hop between both restaurants on opposite sides of the Strip. Are you bringing jogging shoes from your home in Los Angeles?
A: Well, how's that so hard? I think that truly, my plan was, I already have this restaurant that I have to come to, why not have another one in exactly the same city instead of having to fly somewhere else? As much as I love fine dining, I think that it alienates an entire group of people. It intimidates them. The price intimidates them. The experience is not intimidating, but still. I think mostly it's the price that intimidates them. I have a lot of people that just come to lookey loo. They just want to see the face. And they say to me, I can't quite afford it, but I just wanted to see what it looked like.
Q: Many times you described Giada at the Cromwell as your home to me. How do you still let the new Pronto reflect Giada?
A: That's been the battle I think. And, we changed the look about a million times. Warm colors, warm lighting, woods mixed in with marble, but really kind of honing in on the tomato reds, the colors that make you happy. Warm colors that sort of invite you in. And, I think that color and light is probably what's gonna really resonate and make people come in there. I want people to be comfortable in a casual and inviting way.
And also, the ability to clearly see the menu, clearly see where you're going to get in a queue to order your food. You won't have to think where you are going to pick it up. You get in there; you know exactly what's happening. And, I think that's part of a pleasant experience — a non-intimidating experience — is that you can see what's going on, you can figure it out, that quickly. Even if you don't even enter the spot, that you can see it from far away. I think that sort of, for me, one of the most important things. That there's flow.
So Pronto means quick — ready! Pronto is used for many different things. So when my mom used to call us, "pronto" meaning, "It's ready." It can also be used as a question — pronto, you know? It's kind of like, instead of us saying hello (when) we pick up the phone. Here, we say hello. There, we say pronto. It means you're ready to listen to them and ready to talk to them.
Q: What's going to be on the menu there that isn't on the menu here?
A: We are closing breakfast and lunch here, the first week of November. So some of the items that were on the breakfast and lunch menu here, will be transferred over there. Friday through Sunday, we'll still have brunch at Giada but no more breakfast and lunch. Over at Caesars, we'll start at 6 in the morning and have a very international breakfast available. Vegas is an international city, if there is one, this is one of them. We'll also do breakfast paninis, frittatas, egg sandwiches. I have a whole coffee bar, like an espresso bar? You know so you stand at the bar and get your espresso like you do in Rome or anywhere else in Italy. At lunch, pressed paninis, cold paninis, a whole panini bar, soups, things that are really easy to get. We have a gelato bar. Then in the afternoon we'll do the antipasti. So, we'll have a big wine with actual wine barrels that people can pour. Not quite dinner as much as aperitivi orders. We're not gonna do full-on dinners, no.
The idea is that it introduces them to my food and then they'll come across the Strip to Giada for dinner. We're not gonna do pastas at Pronto. I'm gonna keep the pasta right here at Giada. So, it's all small bites over there. So you would go; meet your friends; glass of wine; a few hors d'oeuvres; you go off to your dinner. Very similar to what we do in Italy. Part of living in Italy is drinking in the bar, coffee or wine!
The point is that for most people, Vegas is a vacation. So it's an introduction to my food at a lower price point and much quicker. And I think at the end of the day, that's what people are looking for. The fine dining aspect is dying and it's dying everywhere — quieting down is a nice way to say it's dying in my book.
Q: You use this expression: boy's club. And, there's only Susan Feniger and Mary Sue Milliken at Caesars with Border Grill in the Forum Shops; so what's been the reaction from the male chefs that you know over there to you arriving on the scene?
A: They're happy about it. I mean I don't know about all of them, but the ones I have spoken to are very inviting. I think that — just like when I opened here — everybody's just kind of watching. You know? I didn't come in the way that most of those guys have come in, meaning most of them were restaurateurs. Before they ever became personalities. And I'm the exact opposite of that. And, so I think that — I think they're excited. I think the more people that succeed in this business the better it is for all of us.
I'm always going to be a female, and I'm always going to be a little bit different than even most female chefs are. So, I think that's always gonna be the case. And, that'll never change. But, I will say this: That having been here now three years, and being able to survive here for three years, and doing the kind of business we do for an Italian restaurant in an extremely small hotel, I think they're impressed. And I think they've taken a second look. And I've had some of the biggest names come through here, just merely to see what the heck is going on over here. What is all the fuss? It's just Italian food.
A lot of them that have never eaten my food, you know? I mean a couple of my friends have but most of these guys have never eaten my food. So they wanted to come here to see, well what is it all about? Like what is the food that makes this so unique? What is Giada food? They don't know. So they come here to see it. And I mean, Gordon Ramsey, Thomas Keller, all of them. And I'm honored. I mean, Guy Savoy has been here 10 times.
Some of them intimidate me and Thomas is sort of a god, truly. Anybody who can survive that long in that fine dining world, and have that kind of cachet — is one of the kind. And so, yes, I'm honored. I'm honored to have any of them. I mean Guy comes over here every time he's in town. That is an honor. I mean I went to culinary school in France, never in a million years would I have assumed that, that caliber of a chef would ever step foot in anything I ever do; or taste my food. So for me, that in itself is an honor. And, as for my other buddies, you know, it's taking a while, but I think they're coming around. And that's phenomenal. And they all swear that they were big fans from the beginning."
Giada, who went off to our Las Vegas Metropolitan Police Department to delivery savories and sweets to the first responders of the recent gun massacre, also told me of her time with Prince William when she taught him how to perfect his own lasagna recipe for Princess Kate. He'd told her he was a miserable chef and asked for advice on how to cook the dish and go from messy mush to a royally exquisite meal. She told him to ensure he had sufficient sauce on top to get a nice crust and then let it sit before cutting into it so it sets- otherwise it becomes a pool of mess.
"I never served him any pizza, but I will say that I'm pretty sure that he eats pizza," Giada said. " I have some intel that he adores Italian food and pizza's on that list. He's a smart British boy for liking Italian food. I don't blame him.
CONGRATULATIONS
Magician Tommy Wind, who at 26, is the youngest performing wizard on the Strip has won the coveted Merlin Award for Best Family Friendly Magic Show in the World. In addition to his nightly show at his own Tommy Wind Theater, he's a regular on the Friday night CW network series "Masters of Illusion," which attracts more than 4 million viewers.
UNDER THE BIG TOP
Master magician Lance Burton, who retired after 15 years performing at the Monte Carlo is coming out of retirement to perform at the 68th annual Zelzah Shrine circus with three performances daily Oct. 20-22. This year's circus will be "Under the Big Top" at the Boulevard Mall with Lance, famous acrobatics from China, Circo Clowns, the Wheel of Death and Extreme Motorcycle Mania. It's the largest fundraiser of the year for Zelzah Shrine and its mission of helping hospitals and child patients.
TONIGHT'S TIPS
• Saloon singer and charismatic crooner Frankie Moreno has added a second benefit show at the South Point to support victims of the recent shootings. Frankie says 100 percent of the proceeds go to the Las Vegas Victims GoFundMe campaign.
• The "First Ladies of Disco," starring Evelyn "Champagne" King with Linda Clifford and Martha Walsh turn the clock back to the 1980s at Myron's Cabaret Jazz salon at The Smith Center.
• Father John Misty is joined by Weyes Blood to raise the roof at the Brooklyn Bowl in the Linq.
• Hard Rock Live inside the Strip's Hard Rock Café hosts Dean Napolitano at the Bonkers comedy show through Sunday and then DJ Silla The Thrilla spins the hits for Playboy TV beauties Kira Reed and Taimie Hannum known as the Wild Ones from Howard Stern's shows celebrating a bash for their double birthday celebration.
• A special menswear Fall Fashion show, Suit Up, is showcased from Vegas clothier Stitched at the W Hotel inside SLS with collections by John Varvatos, Tom Ford andTed Baker.