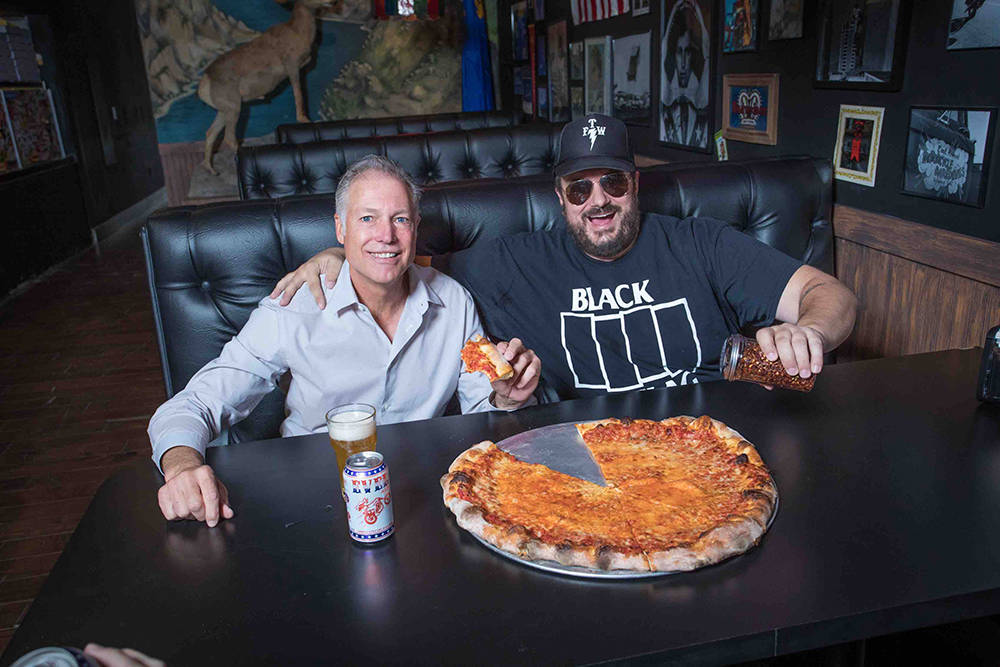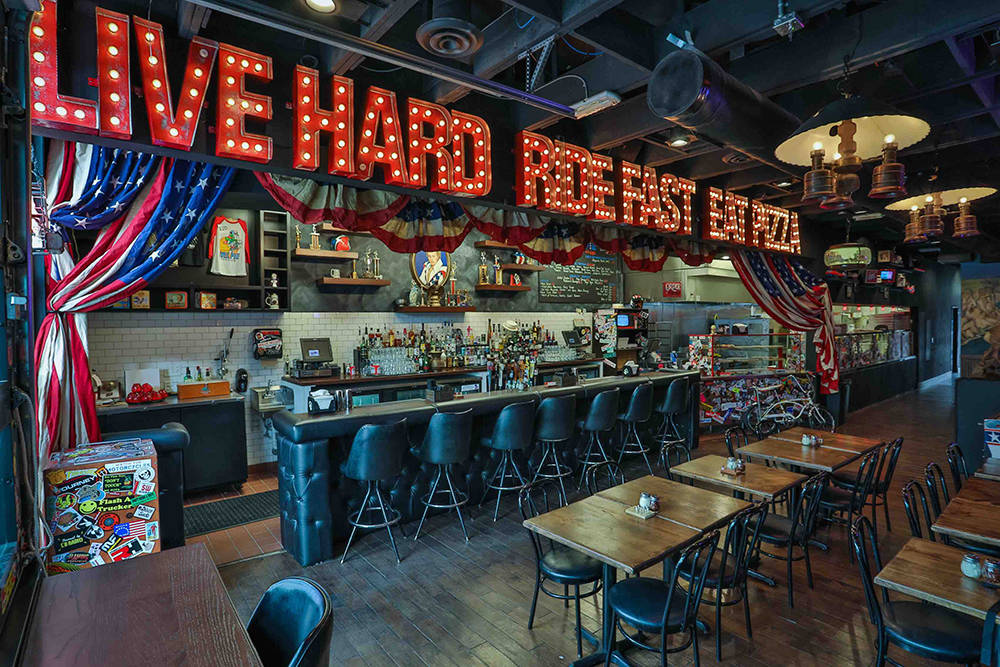 It's Chef's Week here at Celebrity Insider: our salute to some of the culinary kings and queens of the kitchen who have helped make Las Vegas a major dining destination with worldwide recognition. Each day this week we'll have two or three star chefs of the Vegas Valley put down their pots and pans to pick up pen and paper to reflect on their profession and why it plays such an important role in our Vegas success story.
To residents and tourists alike, steak is the No. 1 food in Las Vegas but pizza is right behind it! If there's a pecking order of favorability I think pizza comes out ahead of Mexican and Italian taste treats. I guess with pizza having been created in Naples it's an Italian staple anyway!
Here Vincent Rotolo, the Pizzaiolo at Evel Pie explains how to make that dough and examines the pizza culture in our city.
……
The Las Vegas pizza scene is more dynamic and progressive today than it's ever been. Now, more than ever, local pizza consumers are craving top quality. They follow food blogs, watch food TV and seek out restaurants driven by passionate chefs, who are dedicated to sourcing the best ingredients.
At Evel Pie in downtown Las Vegas, we take great pride in delivering just that while maintaining a balance between Old World baking methods and modern techniques.
Evel Pie is a unique space and one-of-a-kind brand. Obviously, there aren't many Evel Knievel-themed pizza joints in the world. Managing partner Branden Powers created Evel Pie to pay tribute to his childhood hero, a Las Vegas legend, who was the greatest daredevil of all time. Evel's spirit is alive in us, and we honor his legacy with a fearless approach to everything we do at Evel Pie.
One of the hottest trends in pizza across the country is the Detroit-style deep dish. This is a square pie created by Sicilian immigrants in the 1930s. Back then it was baked in blue steel rectangular-shaped pans previously used at car factories. The unique angle of the edges caramelizes the cheese against the pan, creating an awesome crunch.
Detroit-style exploded in NYC about a year ago, and in early March, Evel Pie launched the Olivia Gluten Free John, a Detroit-style, gluten-free pizza. Later that month, I (representing Evel Pie) won the silver medal for best gluten-free pizza in the world at the International Pizza Expo.
Our commitment to serving that pizza at Evel Pie sets us apart from your regular pizza shop. It takes three days to make and is a true labor of love but totally worth the effort.
We are excited to be able to bring a delicious, airy, crunchy and flavorful pizza to the gluten-free and celiac disease communities. Celiac disease is something really close to my heart and being able to serve a gluten-free pizza that tastes great is incredibly rewarding. We also have customers who come order it every week that actually have no issues with gluten, they just love it.
At Evel Pie, we also host events, pizza-making classes, pizza team building, weddings and holiday celebrations. Our local tap takeover every last Tuesday of the month features beers from the best craft breweries of Las Vegas. My team and I have five different top secret sour dough starters that we call the fight club; first rule is we don't talk about it.
On June 10, I was honored to be among a group of the best makers from around the world to set the Guinness record for World's Longest Pizza measuring 1.19 miles. The event was led by Tony Gemignani of Pizza Rock, Giulio Adriani and John Arena of Metro Pizza. Las Vegas was represented by Gemignani, myself and John Alers of Flour & Barley. The bond of pizza is a powerful force that brings people together like nothing I've experienced in my life.
The Las Vegas pizza community is leading the way in establishing a local brotherhood that is based on a philosophy of collaboration. I and a group of others are following this lead, working to make our local scene stronger than ever by helping each other.
"Colleagues, not competitors" is our mantra. That idea of unity will help pave the path for the next generation. The future of Las Vegas pizza is filled with promise, and I'm blessed to be living my dream at Evel Pie.