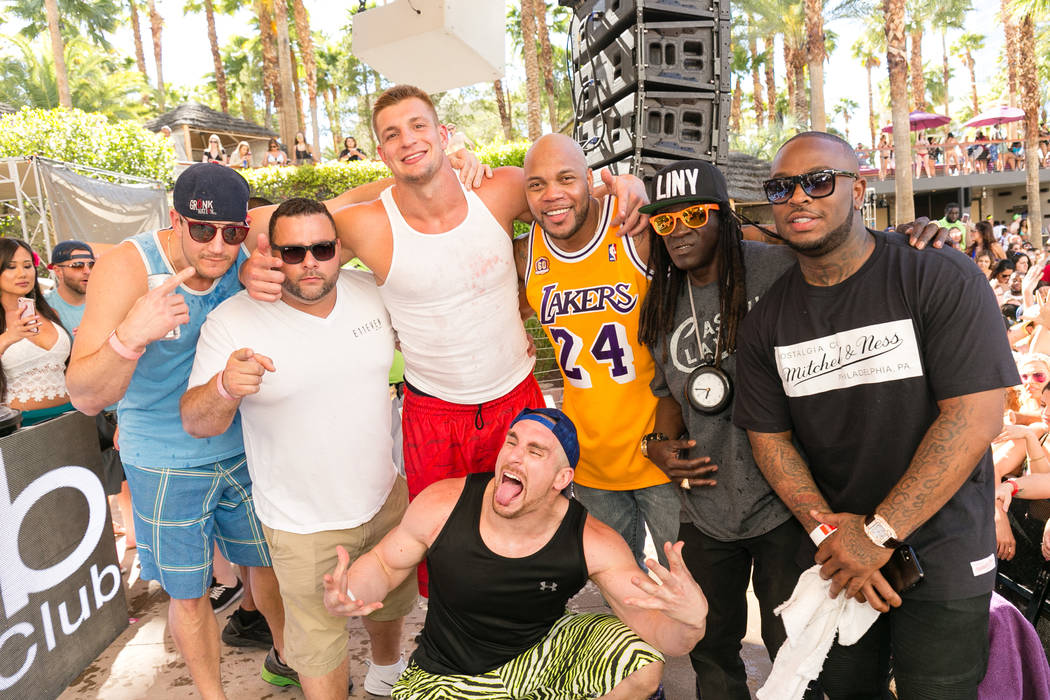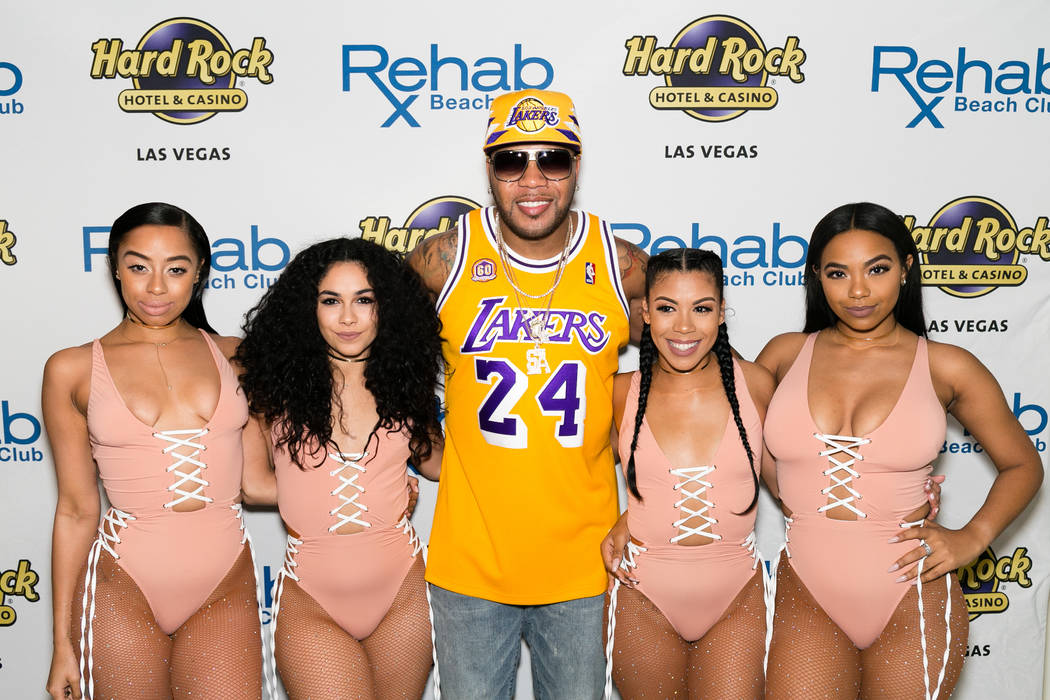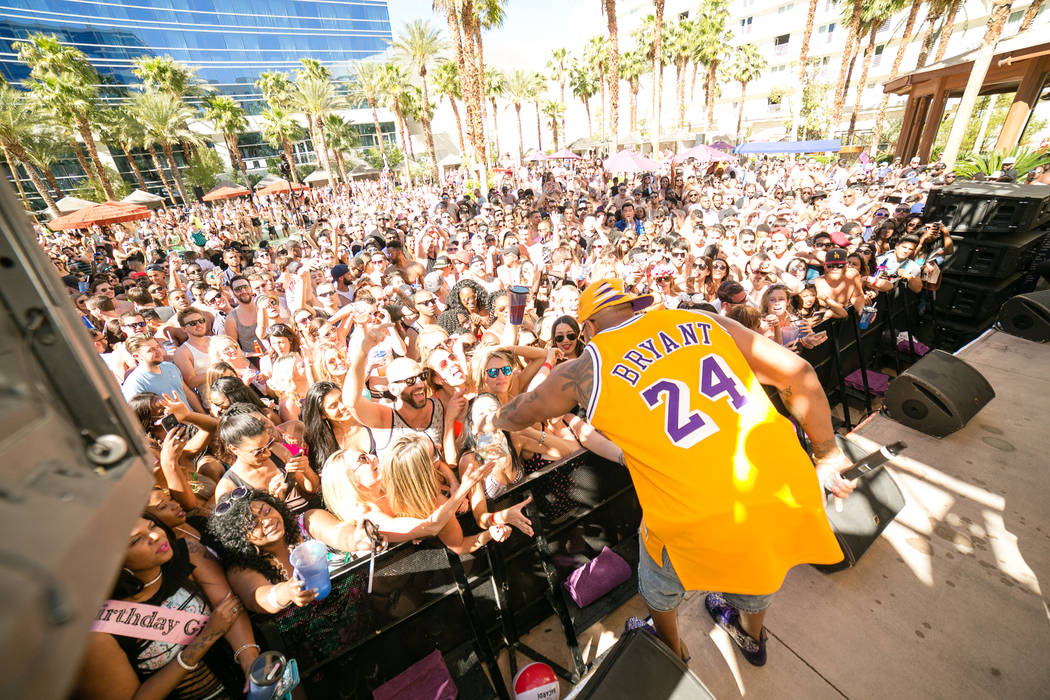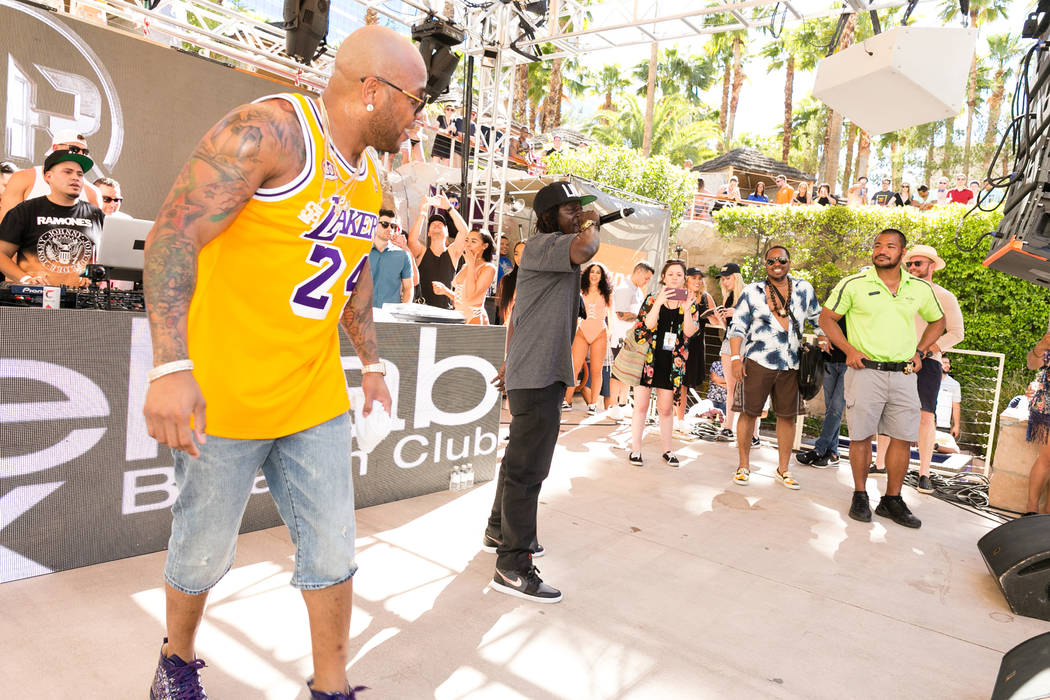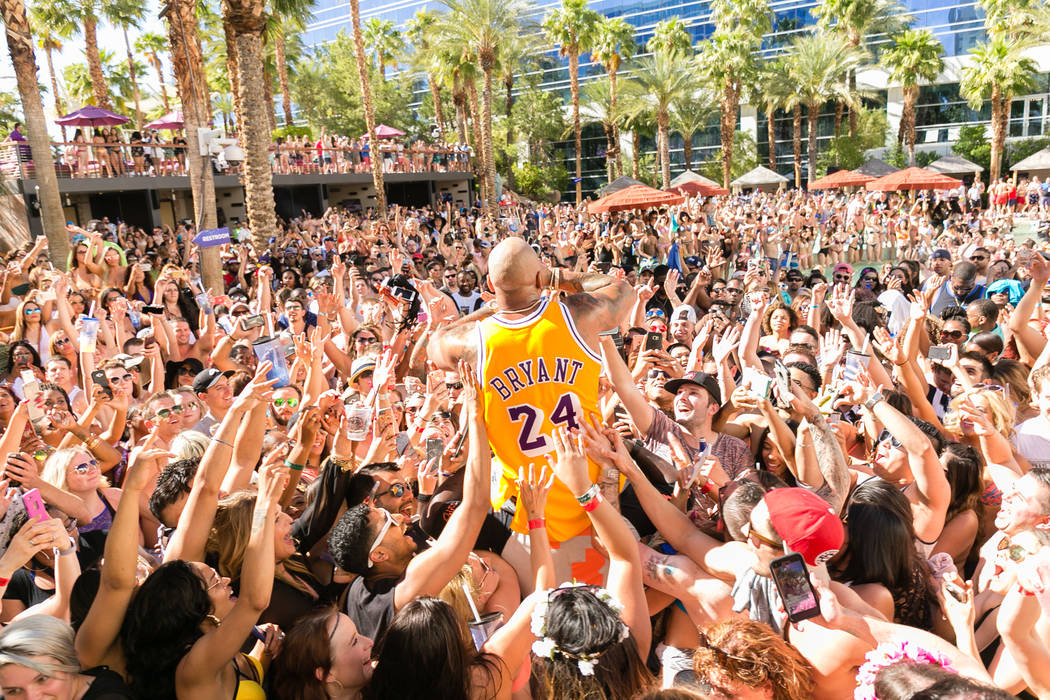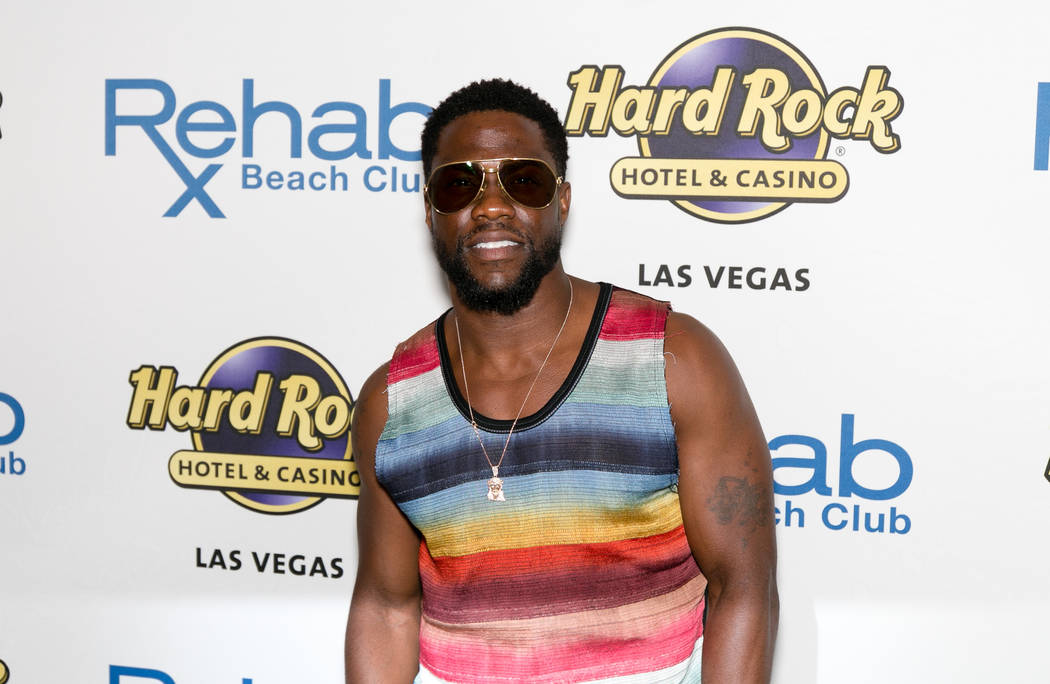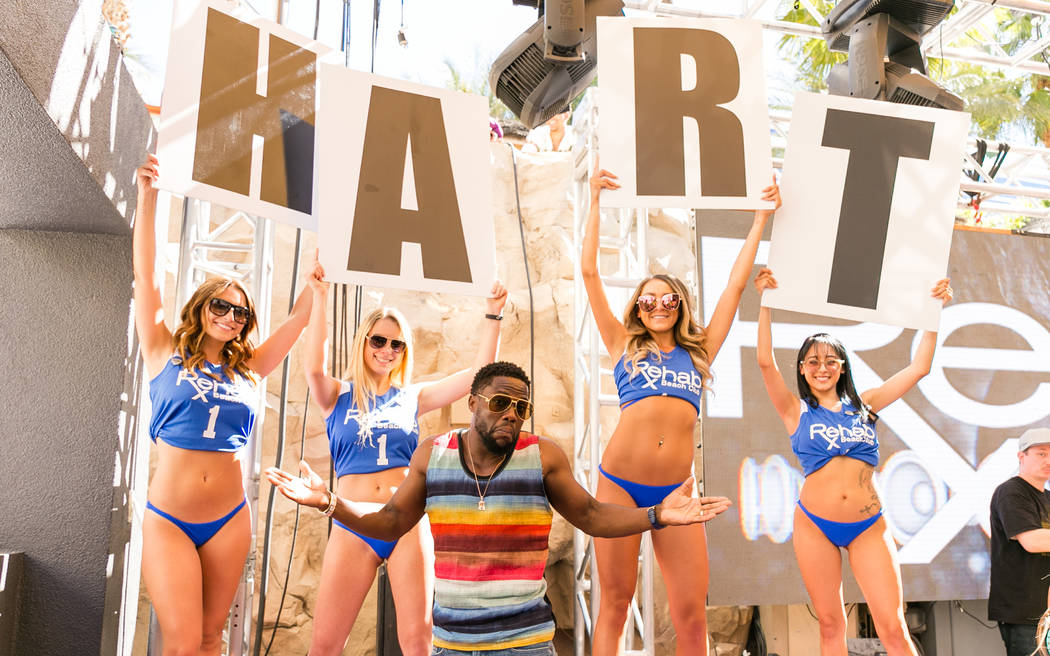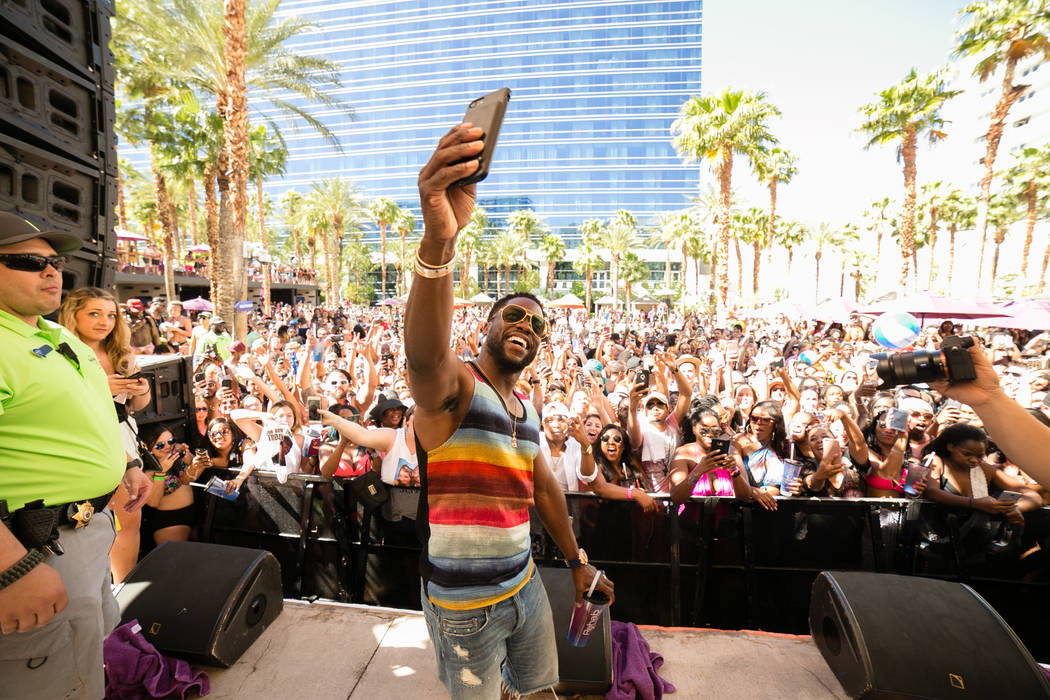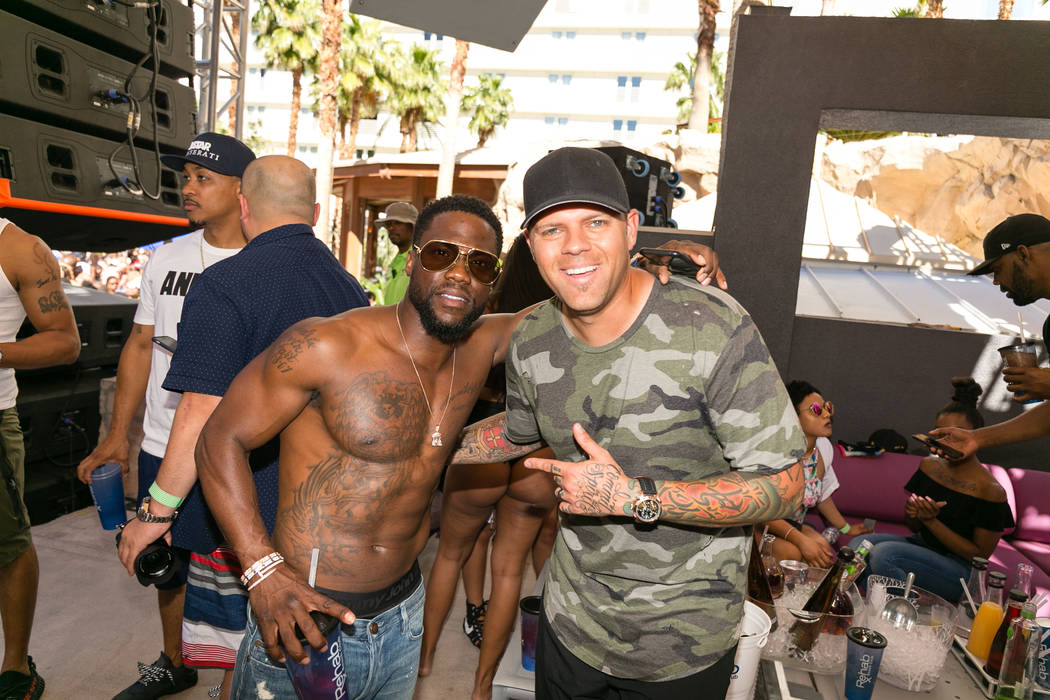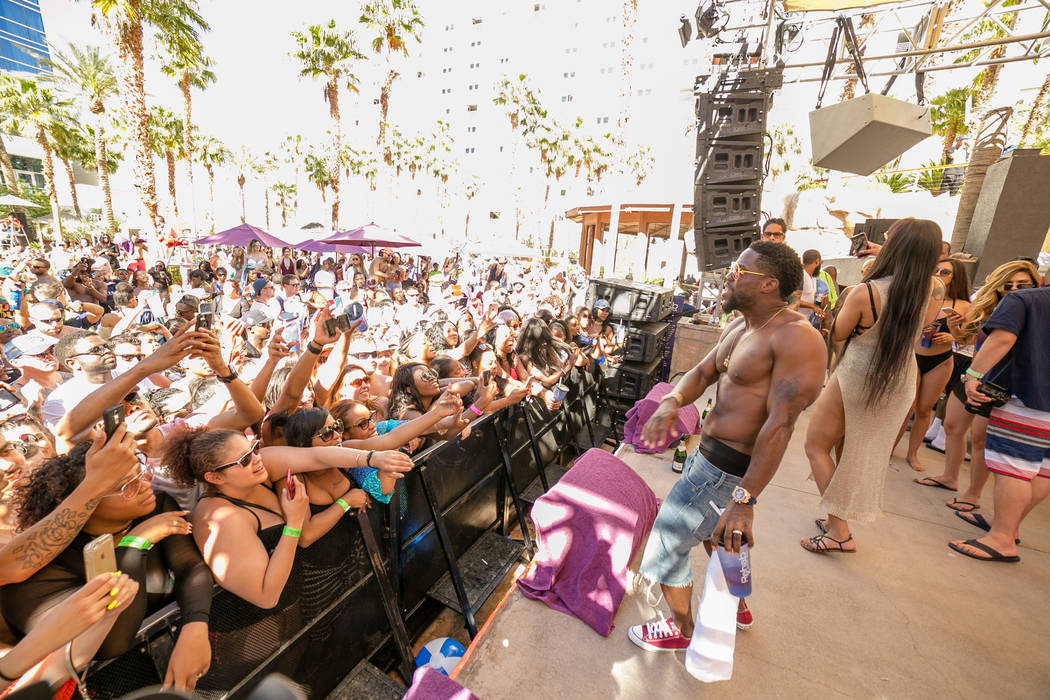 Rehab Beach Club kicked off its 2017 season opening at The Hard Rock Hotel with weekend performances by rapper Flo Rida on Saturday and a soiree hosted by comedian-actor Kevin Hart on Sunday.
The Day 1 party sizzled as Flo Rida performed "Good Feeling," "Low," "G.D.F.R.," "Cake," "Wild Ones" and more with his four-person dance crew. R&B singer-songwriter and ex-Pretty Ricky frontman Pleasure P surprised partygoers when he joined Flo Rida onstage for "On the Hotline." Flo Rida was perched on his friend's shoulders during "Club Can't Handle Me."
Flo Rida called rapper and Las Vegas resident Flavor Flav to the stage to perform "My House." Other guests included New England Patriots tight end Rob Gronkowski, older brother, Gordie Gronkowski, wrestler Mojo Rawley and DJ sets by Loczi, KoKo and Ease.
On Sunday, Kevin kept the party going as he welcomed the crowd and sang along to hits played by Loczi, Ease and DJ Forbes. The dayclub went wild as he posed for selfies and showered the crowd with champagne. Pro basketball star Al Harrington and Flo Rida also were present.
Rehab has been called "the original and yet still the best party" here by The Las Vegas Review-Journal. It was featured on Travel Channel's "21 Sexiest Beach Bars," where it was deemed "the must-see place on a Sunday afternoon"; The Los Angeles Times said it is the "best known, biggest and craziest pool party"; and Travel + Leisure described Rehab as "legendarily raucous."
Flo Rida and Kevin made sure that Rehab lived up to its reputation to kick off the 2017 summer season of fun. Our thanks to Jeff Ragazzo of Kabik Photo group for his photo gallery.