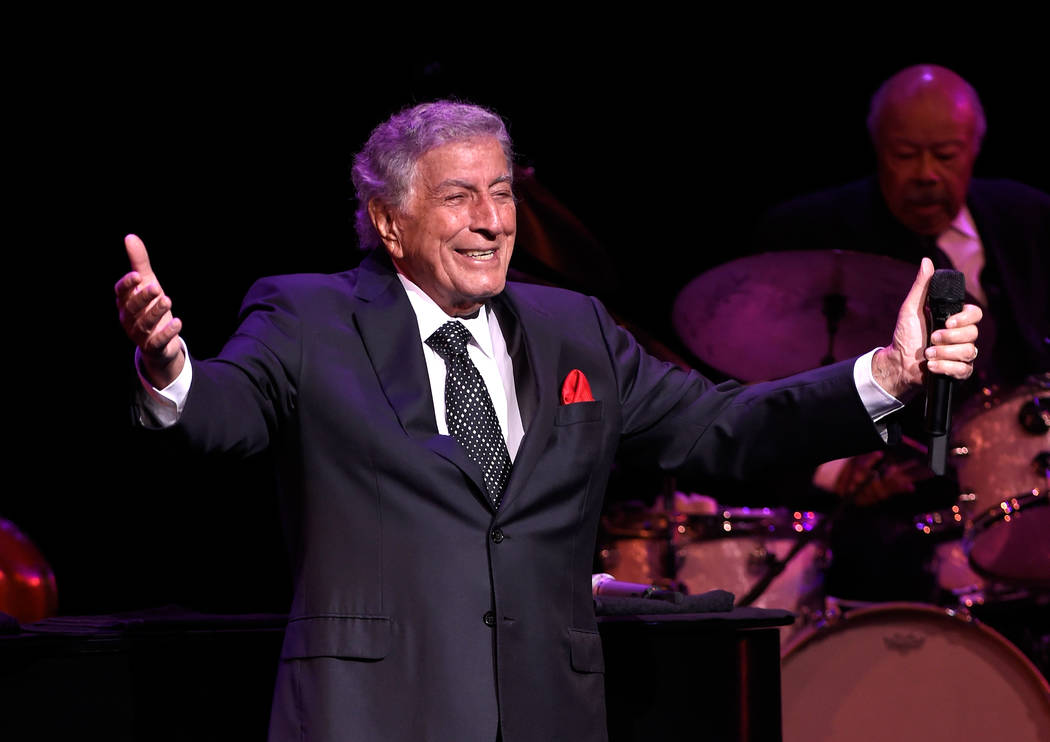 The night before 13-year-old Darci Lynne became a millionaire she collected just $4 in her weekly allowance for doing the laundry and the dishes. She won $1 million as the singing ventriloquist winner of "America's Got Talent's" 12th season. Here's the YouTube video of her win:
It also won her a brief headline engagement at Planet Hollywood on the Strip, which was overnight doubled from two shows to four as the box office sold out of tickets on the first day.
"When I first found out the first two shows were sold out I was freaking out, I was like 'oh my goodness, so many people want to come see the show and see all of us in it,' and then they told me that they're adding a third show, and that one sold out, and I was just like, mind blown. It was unbelievable. And then they added a fourth show and that one sold out, and then it was just kind of funny to think about that all the shows were sold out. It was just really awesome." Darci told me at yesterday's dress rehearsal run-through ahead of tonight's premiere.
The "AGT Live" show running through Sunday also features singing sensation Angelica Hale, the runner-up along with comedian Preacher Lawson and the high-tech neon LED dance group, Light Balance.
Mirage headliner Terry Fator has been one Darci's biggest boosters. Here's their YouTube video of their joint appearance on "America's Got Talent":
"I was here two months ago to see his show.He just told me to kind of be myself, and to just go out there and do my thing," said Darci. "It wasn't that easy though. Every live show I did for 'AGT,' I just about puked because that's the most nerve-wracking part. It's like, terrifying 'cause you wanna do your best, and it's live; and if you mess up, you know, everybody can see and you can't do it again. All that pressure's just put on you for like a couple minutes, and then it's only after you perform you feel so much better. It was a great summer because it was a really awesome experience."
Darci began her unique ventriloquism when she was just 10 years old. She told me, "I've been doing it for 3 years now. But I first kind of got fascinated with it when I was 8, almost turning 9, and I met this girl, Laryssa Bonacquisti, who did it at the International Cinderella pageant here in Las Vegas. We ended up getting to travel with each other around the United States and perform. And I would just watch her perform, and I would just stare at her and just watch how she did everything, and I was just fascinated, like a kid looking at candy. Then she was nice enough to give me tips, and so I took those tips and I started from there, and it took me about two weeks to get it pretty much down to where I'm able to perform publicly.
"When I was first starting out, it was really, really hard to sing and not move my lips, and I was not good at it at all. I was really, really bad at it. But I would just practice in my mirror every day, and I got way, way better. And I showed my mom, and I finally asked for a puppet on my 10th birthday, and then I entered myself into a local competition in Oklahoma, and I ended up winning it. And that's kind of how I started doing it regularly.
"I remember the first time I watched somebody performing as a ventriloquist. I was 5 years old and at church with a guy performing for the kid's ministry. And I didn't know what it was, and I was like 'That is so fake. There's speakers inside of the puppets.' I didn't know what was going on, I didn't know he was doing it. And so, I kind of forgot about it, and five years later here in Las Vegas it came back to me and I was like 'Whoa.'
"She told me how to do it, and then I was just so mind blown. People ask me how I do it. It's really complicated. It's hard for me to explain. But really, all I can say is, it's just such a God-given talent, and the fact that it didn't take me long to learn is … so lucky to have this awesome talent that the Man upstairs gave me. So it's really awesome.
"It's all about singing the right notes and lyrics at the same time as not moving your lips but talking in a different voice and operating the dolls. Then I have to think about my puppet movements. Doctors want to see my brain activity when I'm performing, cause I bet there's lots of things firing in there at once. A lot.
"Then I do the impression of Elvis Presley. It's not as good as Terry's. Hopefully, he'll come to see it somehow. You'll have to come see if I include it in this show. But I have four sets in this live 'AGT' show — that's a lot but it's going to be great. I'm super duper excited. I don't know if I'll sleep from the excitement but, hopefully, everybody will like the show and enjoy it. I'm just glad to be here."
Darci who is now in negotiations for both a new TV series and an upcoming tour might well be a brand new teenager but she also knows the government takes a huge slice of taxes from her million-dollar win: "I don't really see myself rich. At least half-a-million went straight to the government. It's kind of mindblowing to say you won a million dollars but don't underestimate me as now I know what it means to pay Uncle Sam. Just before winning it was an allowance of $2 for the dishwasher and another $2 for the laundry."
Darci also did local shows earning $250 that earned her 10 percent while the rest she deposited in a fund for college, future savings and a car when she's old enough to drive. Does she see Las Vegas in her future like Terry Fator did with his win on season 2 of "America's Got Talent"?
"I don't necessarily dream of my own Vegas show. I don't like to think about living here or anything 'cause I like our quiet little state in Oklahoma. But, I might change my mind, I don't know. It's all in the future. I may change my mind like I change my hat. It might happen. It might not. My mom and daddy say we just take this deal one day at a time to figure it out. We love Oklahoma and we don't want to leave."
STUNNING PERFORMANCE: At 91 years of age, singer Tony Bennett showed just why he's such a global superstar with the premiere of his new residency at Steve Wynn's Encore Theater through Nov. 11. His voice was simply magnificent — hitting high notes with a powerhouse volume and holding lyrics of love with the art of a singer less than half his age. The vocal chords are in fine shape as is Tony who had the sold-out crowd on its feet as danced a soft-shuffle on stage.
He might well sing "I'm Old Fashioned" but he sure isn't when it comes to his amazing voice. I lost count of the number of standing ovations for his legendary hits " The Shadow of Your Smile," "For Once in My Life," " I Left My Heart in San Francisco," " Smile /When You're Smiling" and the finale of "Fly Me to the Moon." How he stands and struts the stage for 80 minutes is a miracle marvel in itself, but on almost every song he tells just how much he loves his musicians, his audience and the lady in his life, his third wife, Susan Crow.
I wonder how many in the audience knew that he was with her parents before she was born! At a 1966 show in San Francisco, he posed with her parents when mom Marion was pregnant at the time with Susan. More than a diehard fan she passed along their love for Tony's songs to their daughter who went on to become president of his Bay Area fan club.
Susan met Tony backstage 19 years later and they agreed to a dinner date. The couple were married in 2007 and co-founded the Frank Sinatra School of the Arts in his hometown of Queens, New York. About that 40-year age gap, Tony says: "We no longer notice it. Even if it was a sore spo,t the positives outweigh the negatives. She has shown me how love gives you the confidence and courage to be your best self and the inner peace and contentment that comes with them." He really means "Our Love Is Here to Stay."
Tony is co-starring with his daughter, Antonia, during the Wynn residency. He scored with a four-piece quartet as he thrilled with "I Got Rhythm," "The Good Life," " Stepping Out With My Baby" and Frank Sinatra's smash hit "One For My Baby."
It's a thrilling night of spectacular jazz, standards and pop chart hit, and Tony has all the charisma and warmth he's always charmed everybody with. Little wonder he's making a new album with Lady Gaga when he departs Vegas. The word pairing of "cream and sugar" comes easily to mind but I prefer to use "body and soul." Mr. Bennett has still got both!!
DA VINCI'S STATUE: The only sculpture to exist today from the hand of Leonardo da Vinci has returned to its Las Vegas home after a successful showing in Milan, Italy. The bronze artwork dubbed "Horse and Rider" finished a 30-day public exhibit mere steps from the home of da Vinci's The Last Supper.
"This magnificent model, recently appraised for $35 million, is now back in America. In cooperation with the Red Rock Resort, it will have a one-day-only public viewing," stated Rod Maly, co-owner of the work. "This will be only the fourth time since its unveiling in 2012 that the work will be publicly displayed."
The "Horse and Rider" sculpture will go on display on Sunday from 3-6 p.m. in the hotel rotunda at Red Rock Resort. Admission is free. "For this artistic achievement to be preserved for centuries is remarkable," added Jim Petty, Rod's partner and co-owner. "To think, a work like this could have easily disappeared from existence."
The history of the artwork is fascinating, having passed from several prestigious European collections to being saved from Nazi looting during World War II. A five-minute film documents the history of the sculpture from its creation in 1508 to the present day: www.DaVinciHorseandRider.com
Future plans to publicly display the work have not been disclosed at this time. "The sculpture will reside in a vault for now until we can determine how best to share 'Horse and Rider' with the world," Jim added. "We are happy to show this masterwork in Las Vegas, another step in telling its incredible story to the world."
About 'Horse and Rider'
An early maquette for an unfinished monument, "Horse and Rider" features a rider in full military regalia on horseback. Leonardo da Vinci died in 1519 before he could complete the larger project, leaving "Horse and Rider" to his star pupil, Francesco Melzi. The work remained with the Melzi family in Italy. It was later removed to Switzerland for safekeeping before the onset of World War II. In 1985, world-renowned Leonardo expert Dr. Carlo Pedretti verified its authenticity: "In my opinion, this wax model is by Leonardo himself."
PBR NIGHT ONE: Montana's 20-year-old cowboy Jess Lockwood won the first round of the Professional Bull Rider's World Finals last night at the T-Mobile Arena. It was his first career ride and even with his body packed in ice, it jumped him two spots closer to the No. 1 spot in the world standings. He earned $35,000 and 300 points in the very tight race. Last year as the 2016 Rookie of the Year, he was completely shut out going 0 for 5.
It was also the first return event for J.B.Mauney who underwent major reconstructive shoulder surgery during this summer's Calgary Stampede. He earned $1,000 and 35 world points from his seventh-place finish.
Riding in his first event back since undergoing major reconstructive shoulder surgery following this summer's Calgary Stampede, J.B. Mauney (Statesville, North Carolina) earned his 499th qualified ride on the BFTS in Round 1.
The Top 40 bull riders return tonight for Round 2 of the World Finals starting at 7 p.m. PT/ 10 p.m. ET on the CBS Sports Network.
STAR SURVEILLANCE: Guitar guru Carlos Santana returned to the stage last night at the House of Blues for the first time since the Oct. 1 Mandalay Bay gun massacre. He met with several amazing residents that were affected by the shooting, and Carlos spoke about the healing power of music to hospital personnel and survivors. He presented a guitar to Detective Richard Golgart for his daughter, Rylie, who is still in recovery Those wanting to help in her recovery can donate here: www.gofundme.com/rylies-road-to-recovery Those looking to rock and roll up their sleeves can do so at next Thursday afternoon's House of Blues' blood drive at the club. Donors will enter a raffle for which Carlos will autograph one of his PRS autographed guitars for one lucky winner.
The stars of Discovery's No. 1-rated show "Gold Rush" arrived here yesterday to attend the giant SEMA auto-parts convention. In the premiere a few weeks ago, rival miners Todd Hoffman and Parker Schnabel wagered a $100,000 bet during an earlier Vegas trip on who can bring in the most gold this year. Miners Jack Hoffman, Juan Ibarra and Tony Beets have been seen around town and have turned the outdoor adventure series into the network's behemoth top-rated show.
SAMURAI ARMOR: The unique culture, lifestyle and art of the samurai warrior through centuries of Japanese history goes on display today at an exhibit of objects used both for combat and ceremonial purposes in a new collection at the Bellagio Gallery of Fine Art. The rare pieces convey the complete story of the samurai, an elite Japanese warrior who not only fought in battle but also practiced poetry and calligraphy.
TONIGHTS TIPS:
"America's Got Talent Live" is at Planet Hollywood with singing ventriloquist winner Darci Lynne for four nights through Sunday with runner-up Angelica Hale, comedian Preacher Lawson and high tech neon LED dance group Light Balance.
Night Two of the PBR World Finals at the T-Mobile Arena
Selwyn Birchwood at Boulder Station
Daniel Caesar at Hard Rock Casino
DJ G-Squared at The Dorsey in The Venetian