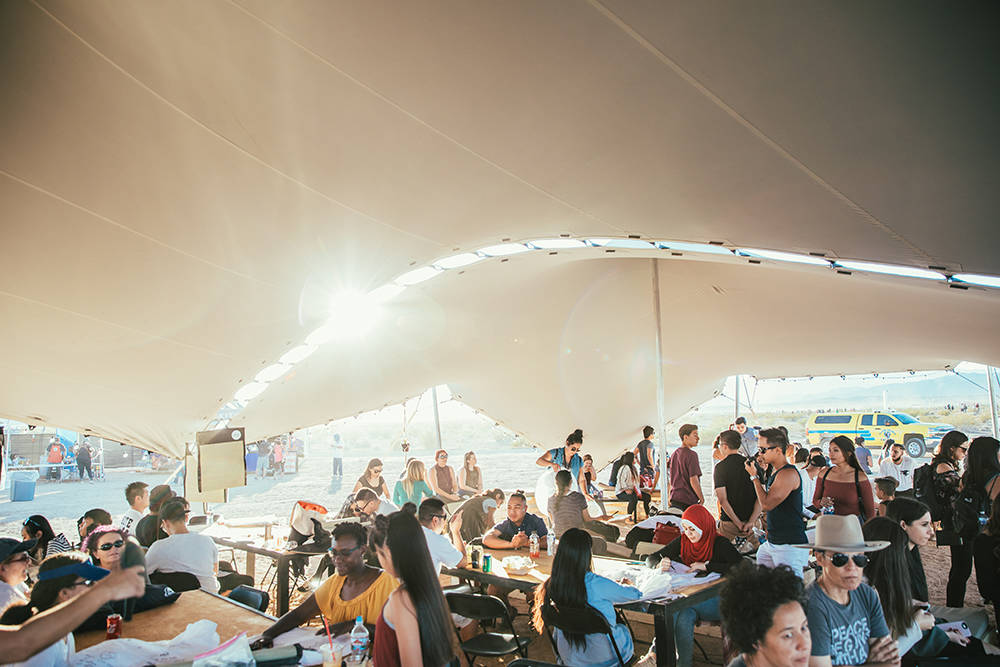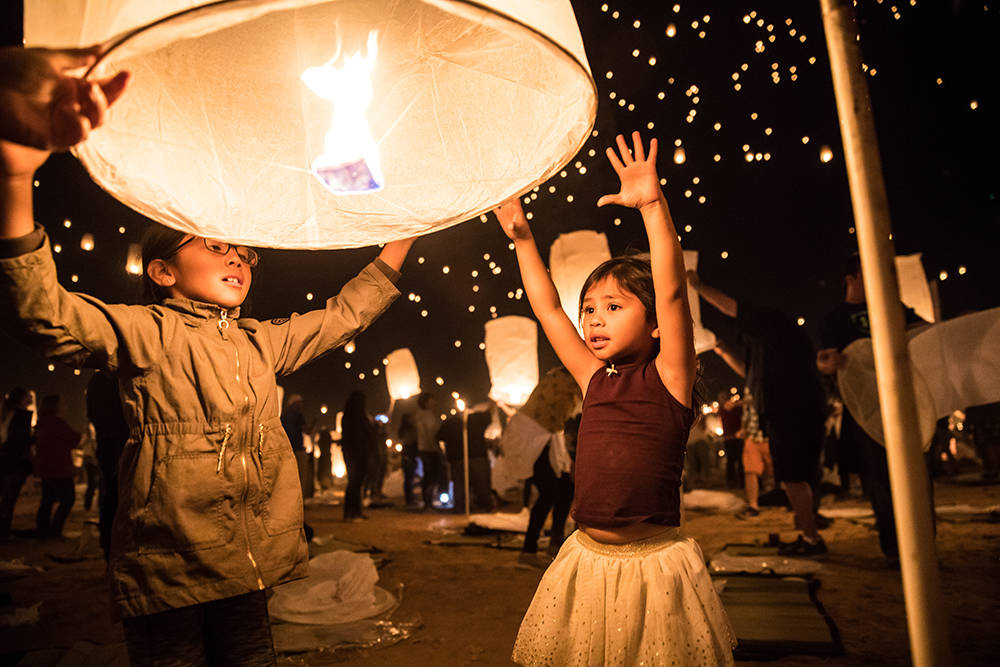 NHL commissioner Gary Bettman will be on hand tonight (Oct. 10) when history is made in Las Vegas with the first-ever home game of a major professional league hometown team — and amidst the joy of winning their first two away games, the Golden Knights will be tinged with sadness as the pay tribute to the 58 victims and 500 wounded in the gun massacre 10 days ago.
My pal, rocker Vince Neil plans on being amongst the cadre of hometown celebrities attending the debut.
"This is not something you miss under any circumstances," he told me.
The puck is set to fall at 7.30 p.m. but executives with the Golden Knights tell me there will be a 15-minute ceremony on the ice beforehand that marks the horrific shootings and their ghastly aftermath.
"It will be very emotional with the entire team, owner Bill Foley and its officers in the T-Mobile Arena on the ice for the ceremony," I was told.
The executives also ordered no advertisements to be shown around the ice tonight. Instead, they will all proclaim #VegasStrong and #VegasCares. A few tickets are still available but if you prefer to stay home you can catch the game on the NBC Sports Network which is Cox Cable 38/1038 or Direct TV Ch 220 and Dish Ch 159.
Our Golden Knights face off against the Arizona Coyotes, whom they beat in overtime on Saturday (Oct. 7) 2-1. No team has ever started a NHL season with a 3-0 winning record. In 1967 both the new LA Kings and the then Oakland Seals started the season with 2-0 wins but failed to make the hat-trick.
BUCKET LIST
Vince, the former lead singer of Motley Crue already has a crowded New Years calendar — but on New Year's Day, he has a bucket list dream coming true. Not once but twice! He plays Minneapolis on Dec. 31 and then flies through the night to New York to perform on stage Jan. 1 at the Radio City Music Hall.
"As if playing on that prestigious stage isn't enough we then have the world famous leggy Rockettes singing and dancing to my "Girls Girls Girls" hit," he said." That's a double win for me. I never imagined either but always had a secret hope it might happen one day. Now, it's coming true."
There will be no rest afterward for the rocker because he's already got 20 dates booked for the first month of the New Year.
INSPECTIONS
• There's no question that casino security has tightened up following the gun massacre. Twice now in the past few days when I've parked in valet at different hotels, security has asked me to open my trunk for an inspection. "There are no exceptions," one of the guards told me " even for those we know."
• At Thomas & Mack, Cox Pavillion and the Sam Boyd Stadium there's a new venue bag policy in place as of today (Oct. 10). Fans will only be able to carry in bags that are clear plastic, vinyl or PVC not larger than 12-inches-by-12-inches or items in a one-gallon clear plastic freezer bag, such as a Ziploc.
• By the way, young sports legends Bryce Harper and Kris Bryant have teamed up to film a public service announcement for TV stations across the country in support of the Vegas relief efforts for the gun massacre victims, medical crews and first responders.
LIGHTS UP
The RiSE Lantern Festival returned to Nevada for the fourth year at the Mojave Desert north of Las Vegas. Created to celebrate the collection of participants hopes, dreams and wishes, this year's festival was particularly special, as many were able to honor those in the wake of the Las Vegas gun massacre tragedy on Oct.1.
The simultaneous release of thousands of lanterns created a breathtaking moment, that for some served as a floating vigil in the sky, welcoming guests from across the country. Guests were welcomed by live music, in addition to a selection of food and beverage offerings enjoyed in newly added lounge areas.
At sundown, the first release of lanterns allowed for an astronomical feeling — filling the Mojave Desert sky with a multitude of sky lanterns each night. After the second release, the event concluded with a collection of fireworks. Participants planning to attend RiSE in 2018, can anticipate the RiSE Spa and Resort — an all-new addition to the festival. The new amenity will include a camping experience along with other meals, services and possible excursions.
NEW YOGA
Pop singer Britney Spears' girlfriend, Jen Barnet, who is married to the pop princess's manager Larry Rudolph is opening a new yoga studio in Boca Park next Monday (Oct. 16). Larry is a partner in Xenxen, which will provide "health, happiness and wellness classes for students with a full body and mind transformation," Jen said. She was dubbed Queen of Spin City by Men's Fitness magazine because of her XCycle spin studio. She's working with yoga innovator Dray Gardener, who has an 11-year background in yoga.
FEMALE FIGHTING
Finally, we're going to get to see Vegas female fighter Ana Julaton in the ring doing battle in a major international fight. "Bellator 185" will be shown on Spike TV on Oct. 20. It will broadcast live from Mohegan Sun Arena in Connecticut with Gegard Mousasi and Alexander Shlemenko on the main card, now that injury has scrapped the planned duel between Liam McGeary vs. Bubba McDaniel.
Moving up from the undercard Ana will be fighting Lisa Blaine on the main card where there's another main card battle between Heather Hardy and Kristina Williams. Ana, 37, was the first to win the Women's WBO Super Bantamweight and IBA Super bantamweight titles. Nicknamed "The Hurricane" the 5-foot-5-inch fighter was a Filipino-American boxer before becoming a mixed martial artist.
Born in San Francisco before moving to Vegas, Ana earned black belts in taekwondo and kenpo karate disciplines. Here in Vegas, where she is in sparring practice, she has learned her skills from such boxing greats as Roger Mayweather and Freddie Roach. She flies to Connecticut on Monday (Oct. 16) to continue her workouts and training.
KIDS' SHOWS
They always describe Las Vegas as an "adult playground" with little for kids to do. So, I'm here to tell you of two new shows headed to town that are specifically for children. First up, will be Disney on Ice with "Follow Your Heart," which will bring the Pixar record-breaking animated feature "Finding Dory" to the ice for the first time in an extravaganza titled "Inside Out" with excerpts from "Frozen" and other beloved Disney features. There will be seven performances from Jan. 11 through Jan. 14 at the Thomas & Mack center and tickets will go on sale today (Oct. 10).
Then, on April 22 in the Cox Pavillion at Thomas & Mack is Power Rangers Live to celebrate the comic book characters 25th anniversary. The iconic Rangers morph into a mixed media stage production for the entire family with endless action-packed stunts and epic martial arts. Six ordinary teens will become the heroic Power Rangers to save cities around the world from an alien attack. The Vegas stop is part of the yearlong, cross-country tour celebrating 25 years as the longest-running kids live-action series in TV history. Tickets will go on sale this Friday morning (Oct. 13).
2 CHAINZ
The rap star filmed an episode of his new Viceland cable TV series "Most Expensivest" at the Sterling brunch buffet in Bally's and the $2,500 champagne cocktail at Fizz in Caesars Palace this week. He was rolled in on a tricked out wheelchair with gold hubcaps and walked with the help of a gold-encrusted crutch due to a knee injury sustained when his all-terrain vehicle overturned. I joined him for the filming and it was the first time he ate blinis with caviar. He turned the tables on me and insisted I eat the tiny pancakes with syrup and butter!
TONIGHT'S TIPS
• First lady of jazz Michelle Johnson is in concert at the Space.
• The Lon Bronson band with special guest Larry Braggs play the Great American Soul Book at the Myrn's Cabaret Jazz salon in The Smith Center.
• Ty Segall is joined by Flat Worms for rock and roll at the Bunkhouse Saloon downtown.
• DJ Crooked charts a straight line behind the dual decks at Hyde in the Bellagio.