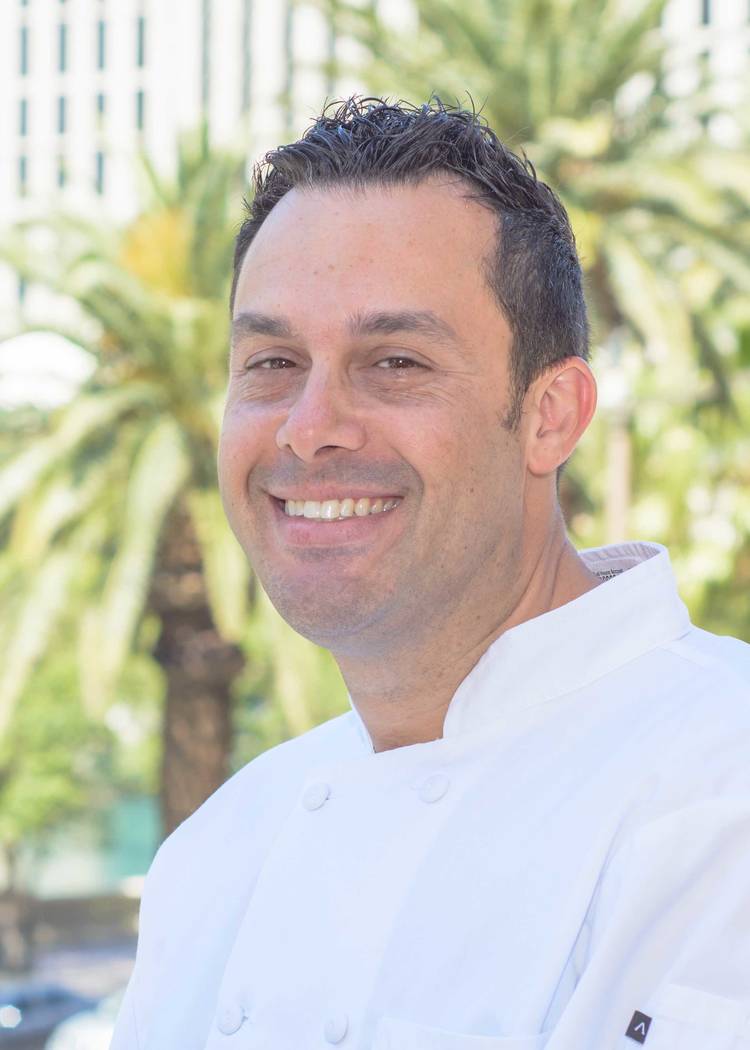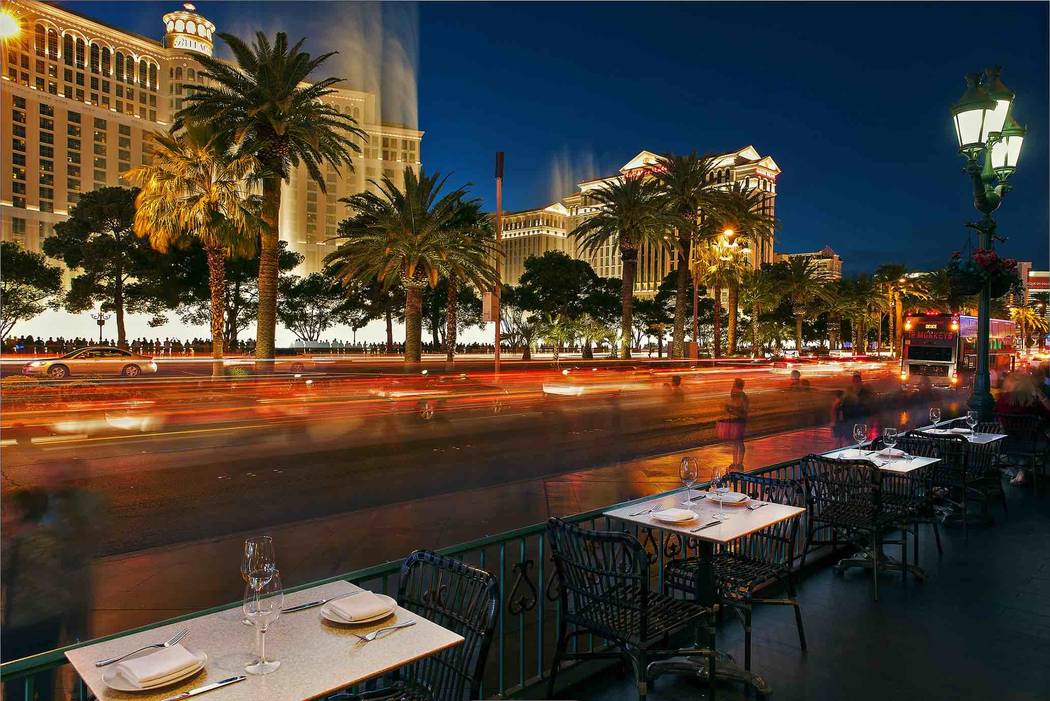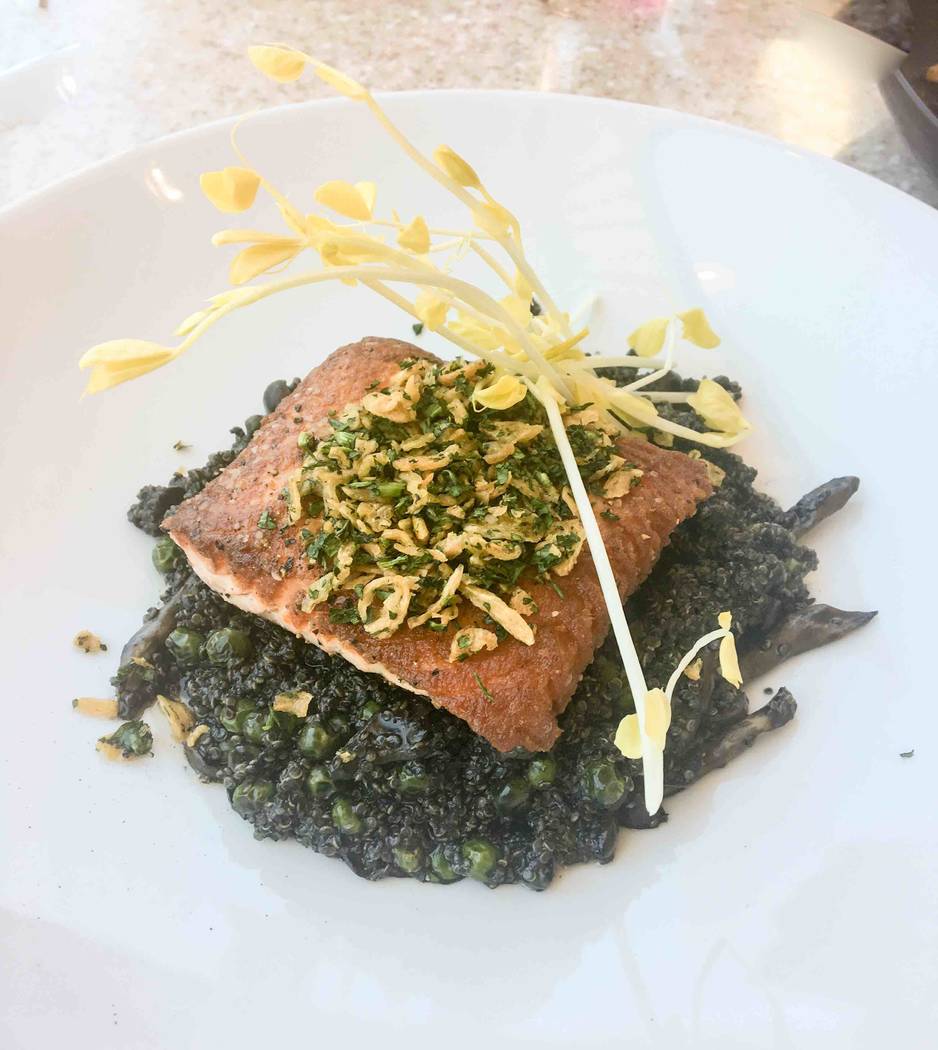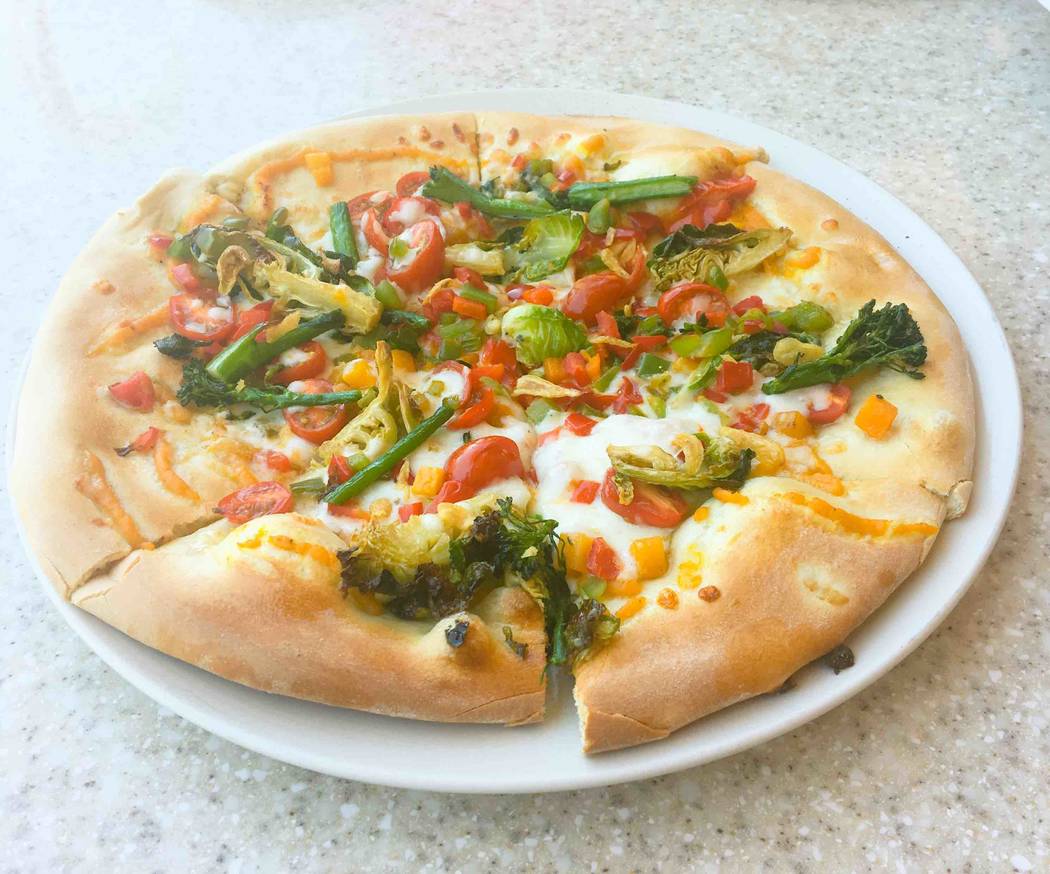 EDITOR'S NOTE: It's that time of the year again when Robin takes off for his monthlong family trip to Europe. He's already visited Athens and Santorini in Greece and has spent the week in the beautiful Cinque Terre area of Liguria, Italy. Now, he's headed south to explore the delights of Tuscany from a tiny village in-between Cortona and Montepulciano where Frances Mayes wrote her best-selling book "Under the Tuscan Sun," which went on to become an all-time favorite movie starring Diane Lane.
In his absence, a great number of showbiz entertainers, celebrity VIPs, chefs, restaurateurs and our Vegas dignitaries have stepped forward to write their guest columns. Today, we welcome the new executive chef of the unique Hexx Kitchen & Bar restaurant at Paris Las Vegas, Carlos Buscaglia. He has added some new Italian menu items to the unusual sweet savory treats that he's become recognized for.
……
While being among the locals as co-owner and chef at Due Forni Pizza & Wine over the past several years has brought me great satisfaction, I grew to miss the excitement and innovation of the Las Vegas Strip. So, when I had the opportunity to join HEXX Kitchen + Bar a few months ago, I jumped at the chance!
A gorgeous view of The Fountains of Bellagio from a stunning indoor-outdoor dining room, and an opportunity to work with Matthew Silverman, who has shaped some of the top culinary experiences in Las Vegas; and Matthew Piekarski, who was named one of Vegas' most exciting chefs by Thrillist? YES. The menu at HEXX is dedicated to creativity and culinary innovation, so the best part of my job, really, is to have a blank canvas while working alongside a talented team for collaboration.
The biggest change has been going from an intimate kitchen to a massive back-of-house operation, serving a 300-seat restaurant; plus, going from lunch and dinner to a 24-hour operation. The needs are ever-changing, but I love a great challenge!
Food has always been a major part of my life. While growing up in Buenos Aires, Argentina, I worked for my parents at their Italian deli. It was during that time the Italian side of me came out and cemented my desires to become a chef.
My family moved to Las Vegas when I was 15, and I've been living in this incredible city ever since. I joined MGM Resorts International in 1995, and went on to work for several of their restaurants, opening FiAMMA Trattoria & Bar at MGM Grand in 2003. Working for James Beard Award-nominated chef, Michael White, was a tremendous experience, and I stayed there for several years until 2010, when I opened Due Forni.
Las Vegas is home to some of the finest restaurants in the world; and HEXX Kitchen + Bar is one of them. I've now had a chance to put my mark on the menu with several new dishes, including candied smoked bacon with pickled red onions; pork rinds topped with basil, mint, Fresno peppers and lime vinaigrette; buffalo calamari served with celery, carrots, buffalo hot sauce and ranch; and king salmon served with black quinoa risotto, wild mushrooms and crispy garlic gremolata.
Plus, I've introduced a few Italian dishes to the menu, including gemelli pasta made with beef and pork Bolognese, topped with burrata and fresh basil; gnocchi made with lobster and smoked pork belly, topped with fresh peas and herbs; scallops served with heirloom carrots, spinach, smoked onion purée and crispy Benton's ham; and a pizza topped with Benton's ham, Boursin cheese, arugula and an over-easy egg.
Located in the heart of the Strip inside Paris Las Vegas, HEXX kitchen l bar l chocolate is open 24 hours a day, seven days a week. With spectacular patio dining and unparalleled views of the Fountains of Bellagio, HEXX is the ideal location for breakfast, lunch or dinner, a late-night snack or a vibrant atmosphere to enjoy drinks. As Nevada's first bean-to-bar chocolate maker, HEXX invites guests to watch and experience the process of chocolate making in its state-of-the-art exhibition kitchen. For more information about the 30,000-square-foot restaurant, chocolate experience and retail store, visit hexxlasvegas.com. Reservations are available at OpenTable and by calling 702-331-5100. Connect with HEXX on social media at facebook.com/hexxchocolate, and on Twitter and Instagram at @hexxchocolate; join the conversation by using #HEXX.
Reservations may be made by calling 702-331-5551 or through Open Table.
……
Don't miss our other guest column today (July 18) ) from John Burke, the actor host of the PBS Vegas' "Outdoor Nevada" TV series. And follow along all this week and next with more guest columns as Robin begins to wind down his Italian travels with a truffle hunt outside of Rome followed by a tour of the Vatican and the Sistine Chapel.