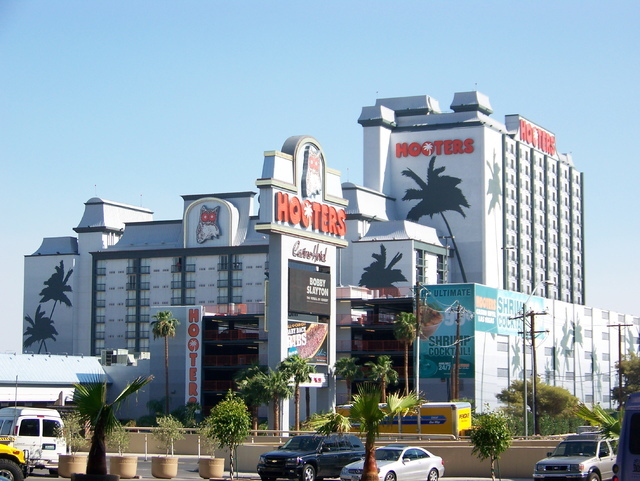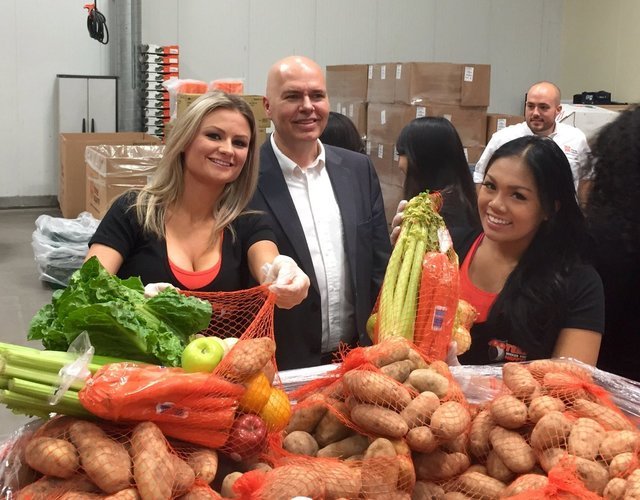 Editor's Note: Robin Leach is working from the cooler climes of La Jolla near San Diego for the remainder of this hot and thunderstorm-y month in advance of our newly designed website launching shortly. We'll continue with our guest columnists until his return for Labor Day Weekend.
Today, one of our guest columns is by Michelle Huntzinger, vice president of hotel operations at Aliante, who says Aliante is an ideal destination for a sensible staycation. Our other guest column is from Michael Storm, general manager of Hooters Casino who reveals the property's new entertainment lineup. Here's Michael:
By Michael Storm
As we celebrate our 10th anniversary, Hooters Casino Hotel is making all the right moves to show visitors a good time. While our hotel continues to renovate, with guests responding by packing the property, our intimate showroom is developing a specially curated entertainment lineup targeted to visitors who want to escape the hustle and bustle of the Strip.
After enjoying wings and drinks at our Hooters restaurant or cutting into one of chef Luke's home-style creations at Mad Onion American Steakhouse, guests can now join us in the showroom for an evening filled with laughs, music and entertainment.
Friars Club favorite Vinnie Favorito will entertain and taunt crowds in Night Owl Showroom. We're excited to have such an accomplished comic grace our stage. Vinnie lays on his unfiltered comedy with no reservations in his thick Boston accent and mindset.
Vinnie's WINGIN' IT is destined to become Las Vegas' best-known act not on the Strip. Vinnie goes on at 8:30 p.m. Thursdays through Sundays and has a naughtier late-night show at 10 p.m. Fridays and Saturdays.
For a music revue, COUNTRY SUPERSTARS performs daily at 7 p.m. With tributes to Willie Nelson, Tim McGraw, Garth Brooks, Reba McEntire and more performing with a live band, you're assured a great night of country just a few feet away from your VIP seat. "Turn on the Radio" as the "Thunder Rolls" you through your favorites!
Our final act in the lineup is THE KING STARRING TRENT CARLINI performing Wednesdays through Mondays at 5 p.m. Carlini's phenomenal portrayal of Elvis Presley is a can't-miss performance. The intimacy of the showroom and live musicians backing Carlini liken Las Vegas' first Golden Age when you could reach out and touch The King.
Whether you saw Elvis live years ago, or it's your first time with The King of Rock N' Roll, Carlini will give you a Las Vegas experience to remember playing hits like "Jailhouse Rock," "Hound Dog" and "Heartbreak Hotel."
Hooters also will be home to Angela Stabile new show featuring AMERICA'S GOT TALENT quarterfinalist daredevils Ryan Stock and girlfriend Amber Lynn.
Finally, we've added a box office and concierge desk inside the front doors and to the right next to the front desk. Stop by and ask one of our friendly concierges about tickets, tours or anything Las Vegas. With restaurants, entertainment, gaming and our all-day pool party, the focus is on fun at Hooters Casino Hotel.
Tickets can be purchased at the Hooter's website HootersCasinoHotel.com, (702) 597-6024 and the Hooters Casino Hotel box office.
Be sure to check out our other guest column today from Michelle Huntzinger, who creates staycations at Aliante so you avoid airport baggage, passport and currency headaches. Also check out Robin's report of the extraordinary mechanical miniature theater that The Gazillionaire has purchased for display at The Cosmopolitan of Las Vegas to celebrate the arrival of ABSINTHE there Nov. 1.