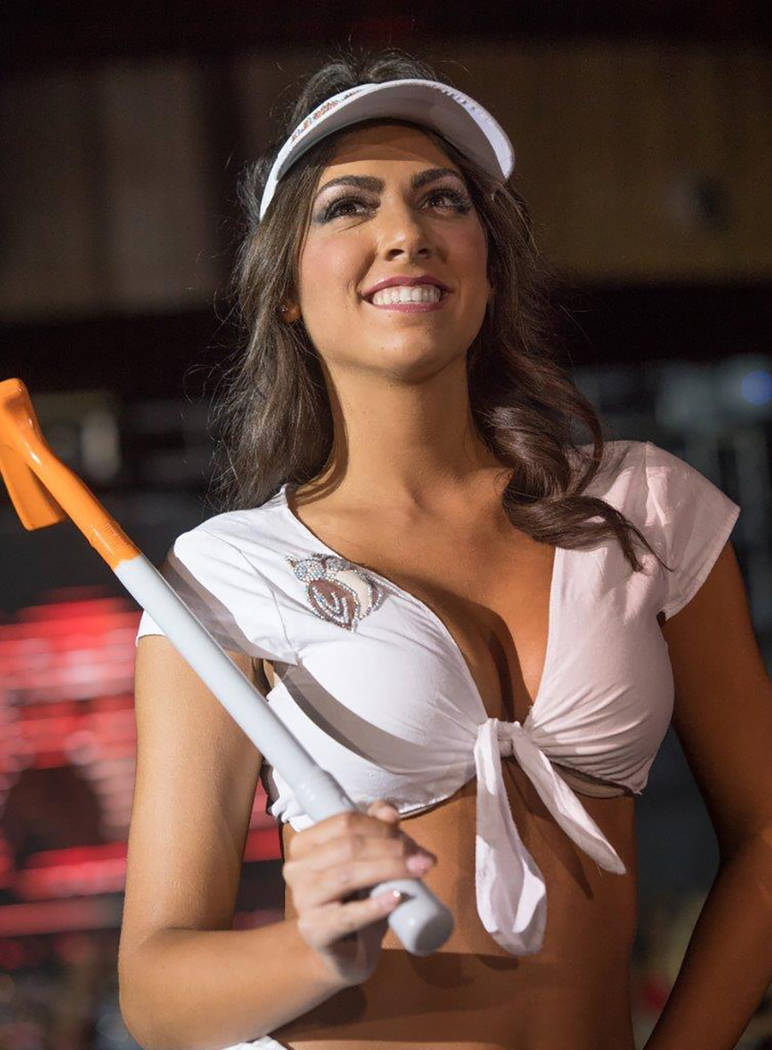 Eighty curvy contestants from Hooters restaurants around America have arrived in Las Vegas for their annual international swimsuit pageant.
Last night (July 11), in advance of tonight's (July 12) pageant competition at The Palms, the swimsuit beauties took part in a pageant review and contributing photographer Tom Donoghue was front and center to capture the parade.
Earlier on Monday (July 10), the glamour girls took part in a world wing-eating competition to promote the eatery's most famous menu item! Ironically, the Hooter's outlet at The Palms, which was proclaimed "the world's largest" was closed earlier this year for a new restaurant concept that will open there. The Hooters hotel and casino just east of the Tropicana hotel remains open undergoing a major renovation and makeover.
Tonight's (July 12) ,pageant in the Pearl Theater at the Palms is the 21st annual swimsuit event. The 80 competitors will be narrowed down to a final 10 before the top three winners are announced ad the new Miss Hooters International is crowned.
Check back tomorrow (July 13) for photo coverage of the big event and winner crowning.