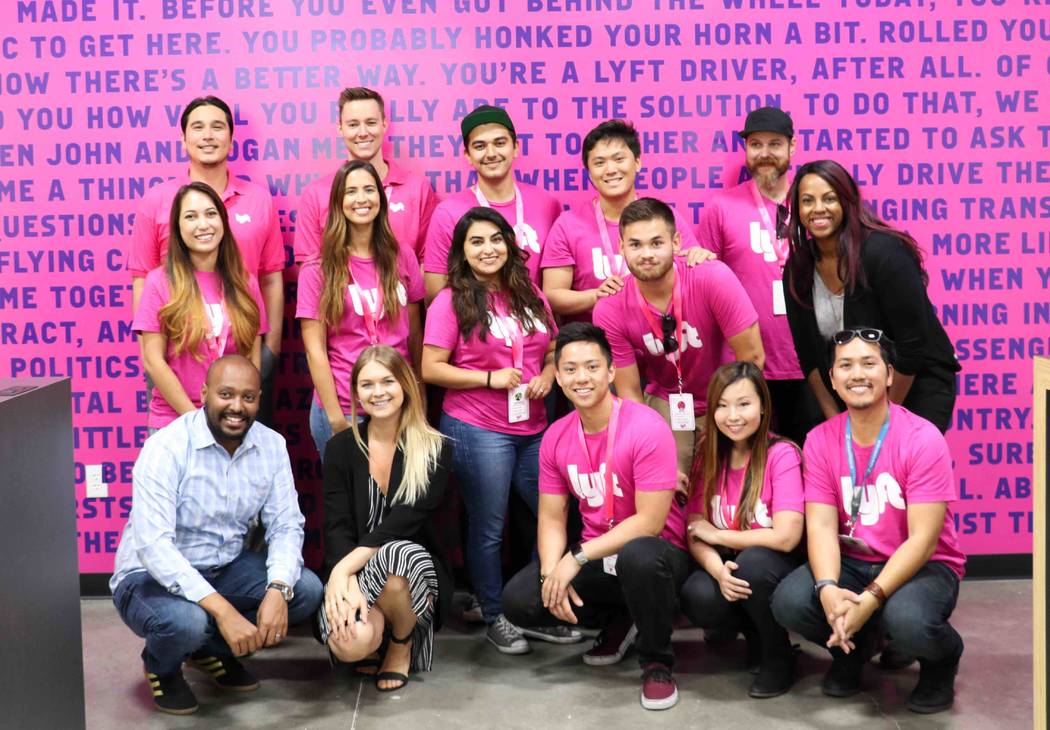 Today, we welcome Yacob Girma, the general manager of the Lyft ride-share operation. Lyft Las Vegas opened its car doors to the Las Vegas public in September 2015.
……
As we approach our second anniversary in Las Vegas, I look back on what we have done and smile thinking about all Lyft has accomplished in this city in such a short time. Lyft's mission is to always connect people through the best transportation and I could not be more proud to be a part of a creative and fun team who makes it all happen together.
One of my proudest moments this year was the opening of our driver Hub in town. We are now one of nine Hubs in the country, which means that Las Vegas is serious about its love affair with ride-share. The Hub is a space for current and future drivers to get educated and get face-to-face help so they can get on the road sooner. At Lyft, we ensure that all drivers are properly boarded so that riders always have a safe and easy experience when they choose Lyft.
Las Vegas has one of the highest DUI rates in the country, meaning ride-sharing is especially important in Las Vegas to keep residents and tourists safe from impaired drivers. We've made it our personal goal to help decrease the number of DUIs through partnerships to provide safe rides with Zero Fatalities and Friends of Metropolitan Police Department Foundation, as well as the first-ever partnership between an alcohol distributor and a ride-share company when we partnered with Budweiser and Resqwater, and have seen progress in the right direction.
At Lyft, we pride ourselves on three aspects of our business that ultimately set us apart: lowering wait times, being serious about safety and creating a better experience for drivers and riders.
On a local level, we focus on investing into our community, including both our drivers and passengers. We host driver-appreciation events, such as barbecues, concerts and parties; and we volunteer as a company regularly to give back to the community.
As a company, we are constantly thinking about how we can create more effective programs with social impact. This year alone, we have partnered with American Cancer Society to provide rides to those battling cancer; Caridad for homeless individuals going to job interviews; Davita for patients in need of kidney dialysis; and the Las Vegas United Service Organizations to help raise money and provide veterans with job opportunities.
The future is bright for ridesharing in Las Vegas. We are constantly thinking of new and innovative ways to improve our product and the community around us. We've developed new modes, including Line to commute with others on a similar route. Lyft Plus when you want to ride with your whole squad. Lyft Premier when you want to ride like a celebrity; and Lyft Lux for the ultimate black-car experience. There truly is a Lyft ride for everyone, even service dogs!
Whatever we do and wherever we go, as we like to say, it'll be "onward and upward."