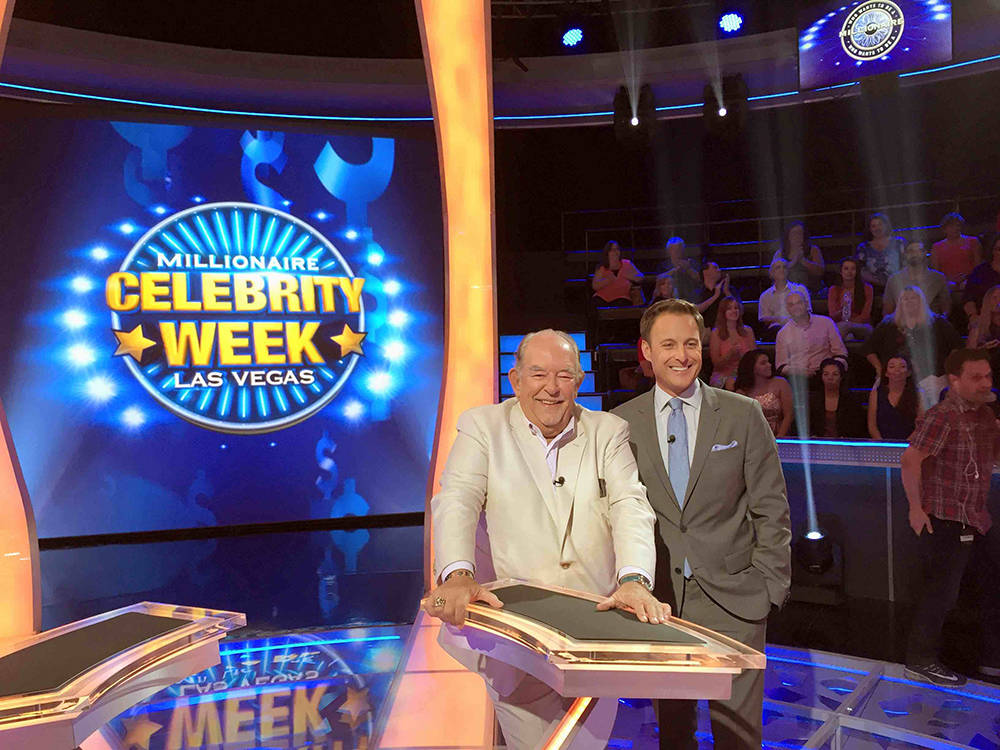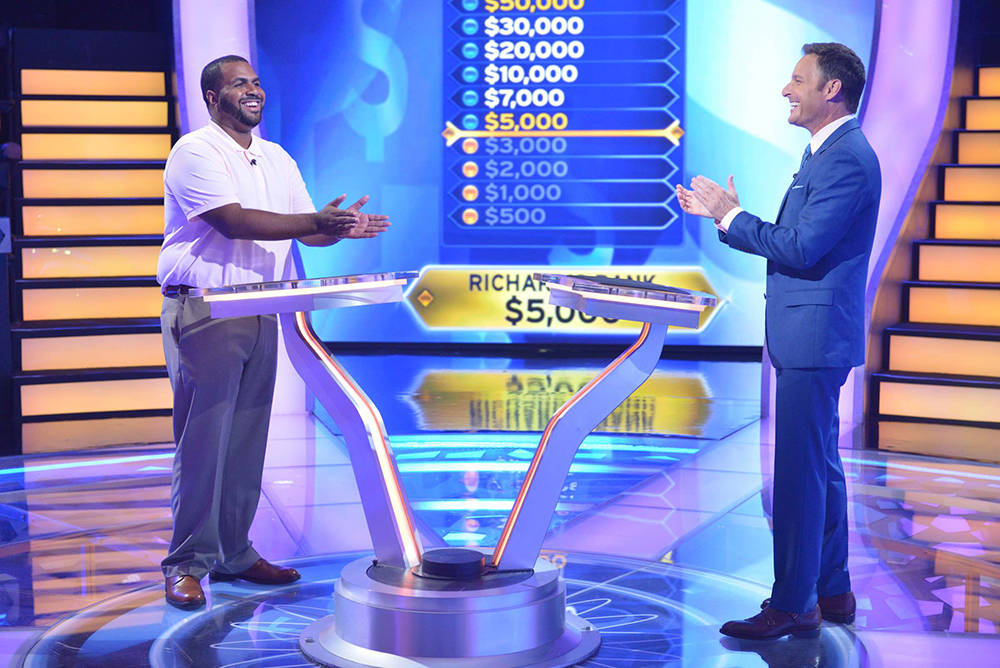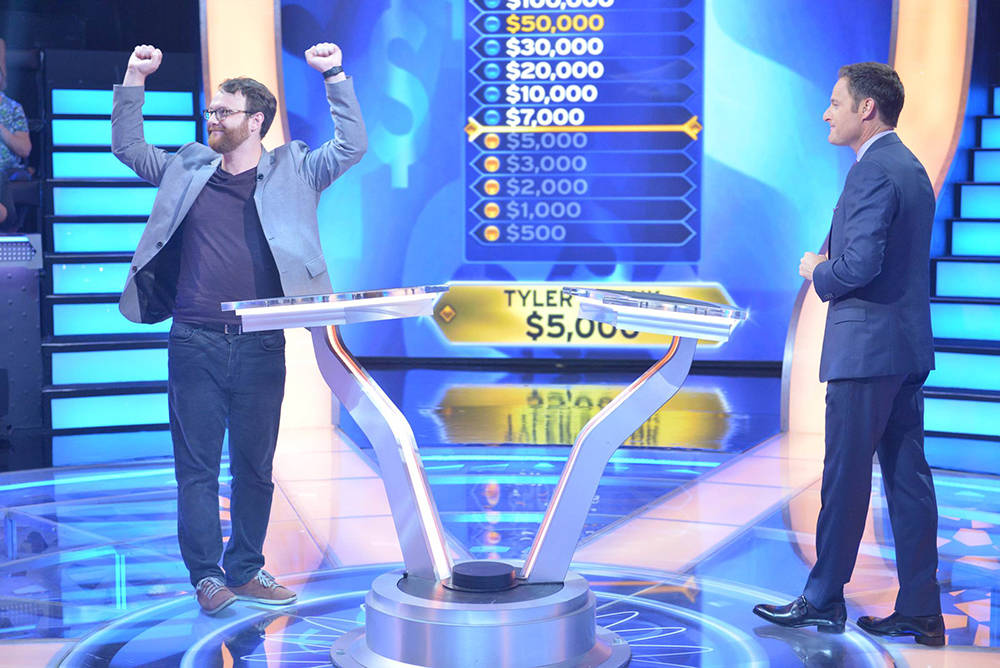 Television host Chris Harrison is one of the busiest people in show business. He's just wrapped up the taping of 175 programs of "Who Wants to Be a Millionaire" for its 16th season, which starts tomorrow (Sept. 11) and promptly flew from the new 48,000-square-foot Caesars Entertainment studio behind Bally's to Atlantic City to host tonight's (Sept. 10) broadcast of the new Miss America pageant.
"We're going to have the judges on stage for the first time this year and we have a curveball to throw at the finalists," he told me.
Before his two-month stay on the Strip, Chris also was juggling the three network "Bachelor" shows ("The Bachelor," "The Bachelorette" and "Bachelorette in Paradise") and he revealed in our interview that he'll host the new "Bachelor Winter Games" show to counter a rival network's Winter Olympics programming.
Included in the new "Millionaire" shows taped in Las Vegas will be specialty weeks including Whiz Kids for 10- to 15-year-olds and "Victories for Vets." In addition, several Vegas celebrity residents will play for charities, including Wayne Newton, Penn & Teller, Piff the Magic Dragon and yours truly! Other celebrities include TV chef Curtis Stone, actress Sherri Shepherd, actor comedian Rob Riggle and "Entertainment Tonight" correspondent Cameron Mathison.
We faced the possibility of answering 14 questions correctly with the help of three lifelines to work our way up to the $1 million grand prize. Since the show debuted in syndication in 2002 contestants have won more than $95 million. "Millionaire" continues to be the only program to offer a $1 million prize to each and every contestant as America's richest game show.
"I really want the players to win," Chris told me. "I'm not a disinterested third party here. I'm also a fan and even I get nervous once we get up to that $100,000 mark. This is rarefied air — the higher it goes. I was a nervous wreck when we had one player reach the $500,000 level but he chose to walk away with the $250,000 prize.
"To do 175 shows as a full year all at once is a real production grind but it was the only way to fit into my other commitments of "Bachelor" and Miss America. Fortunately, I love trivia so every day is fun. The big part of doing the show in Vegas is that our show plays right into the vibe of your city. The contestants see a chance to win a cool million so they say "let's gamble." The energy and edge are electric.
"This is my third year hosting, but it's in its 16th season. The show is the story and it's my job to make it all about the game. I' m a regular guy.I hope to bring a likeability feel to it to ensure the players are comfortable with it."
I can't tell you if I won or lost money for the Boys & Girls Club here. So you'll have to tune in during the November sweeps period to watch along with General Hospital soap opera stars Laura Wright and Donnell Turner.