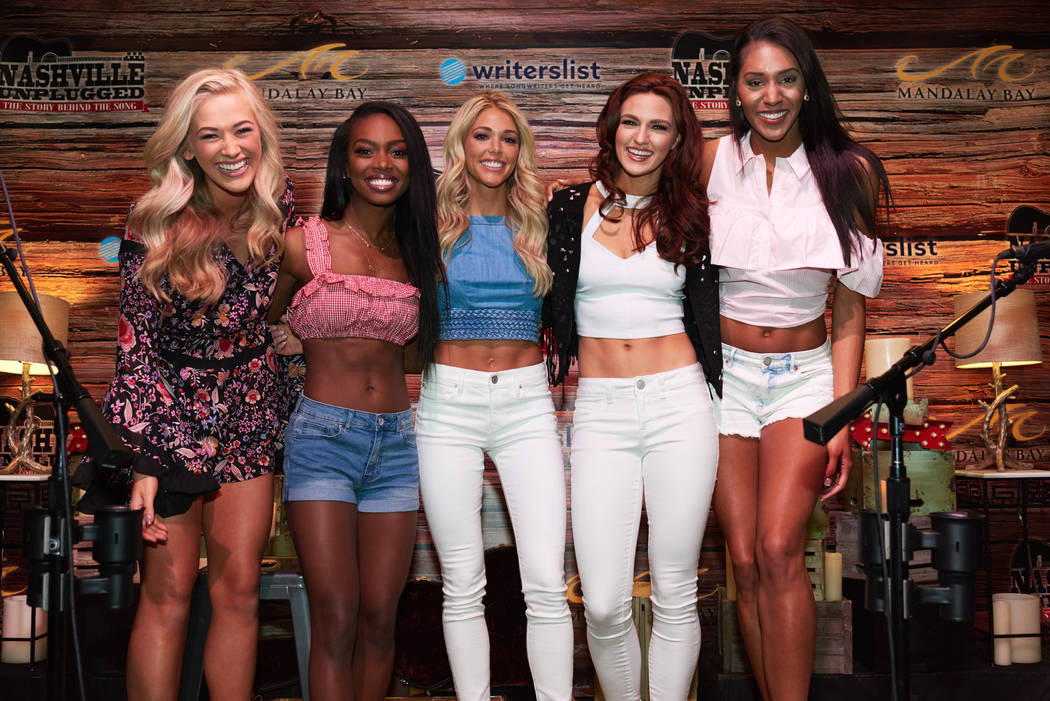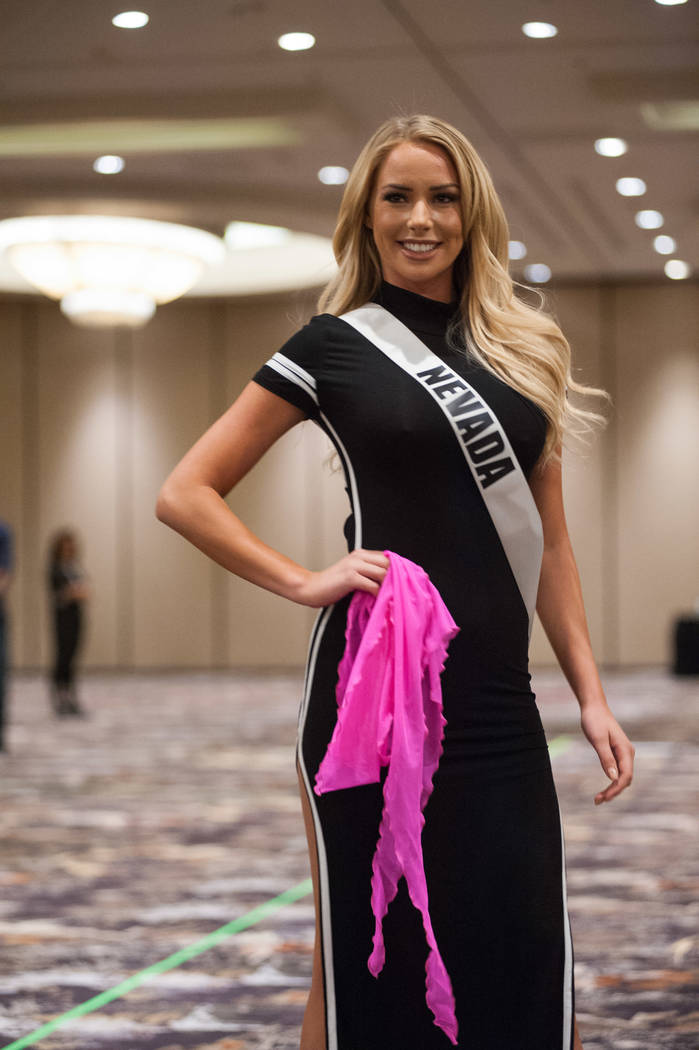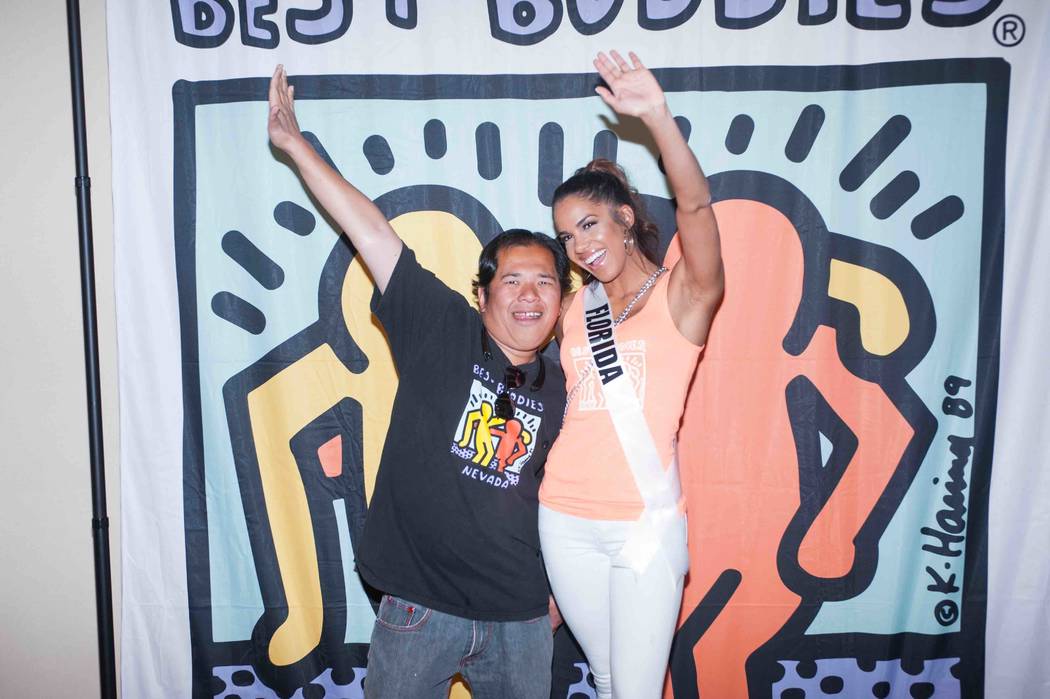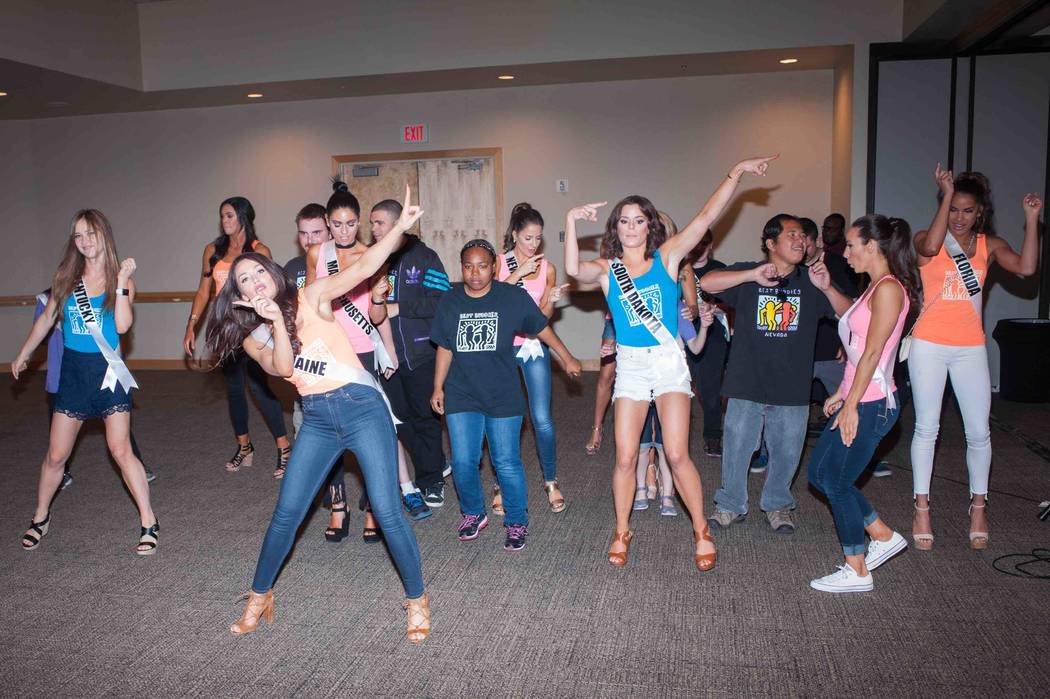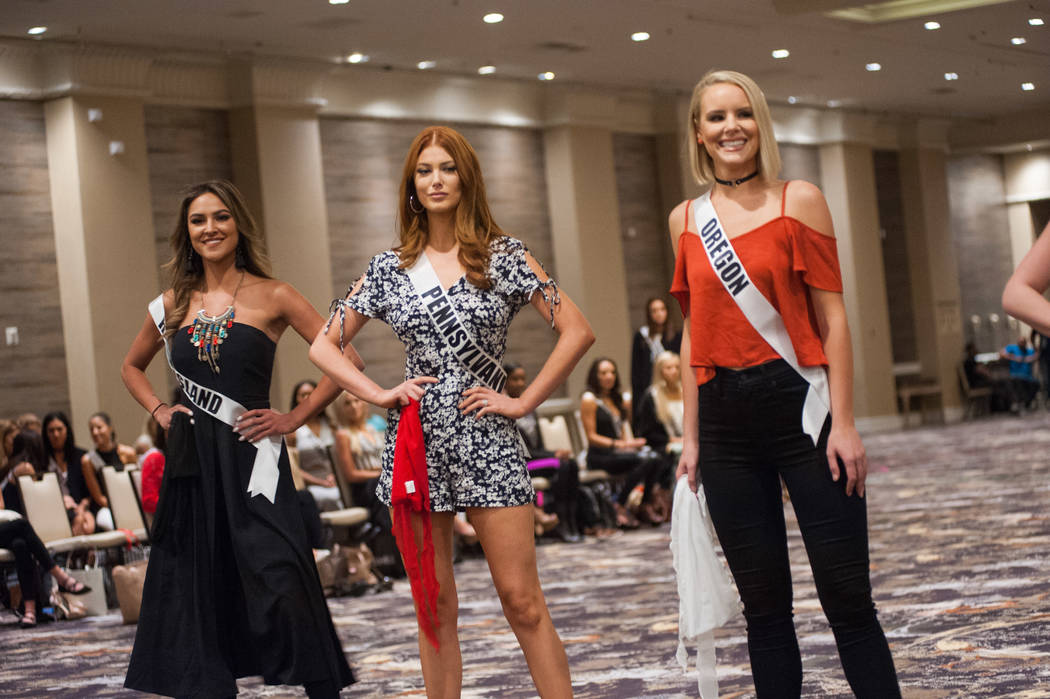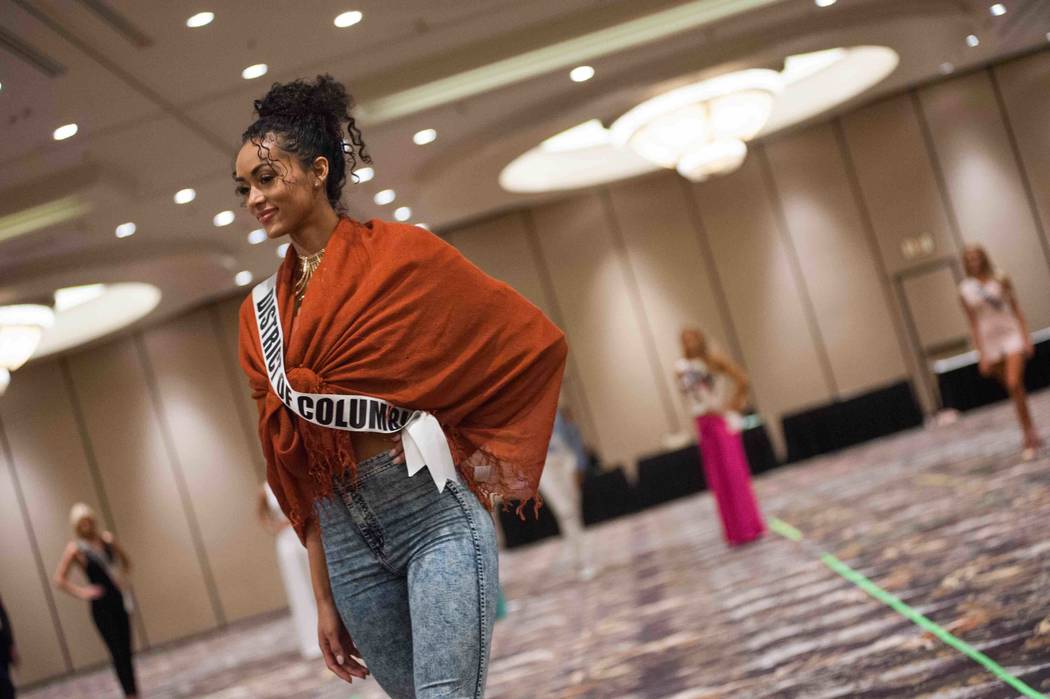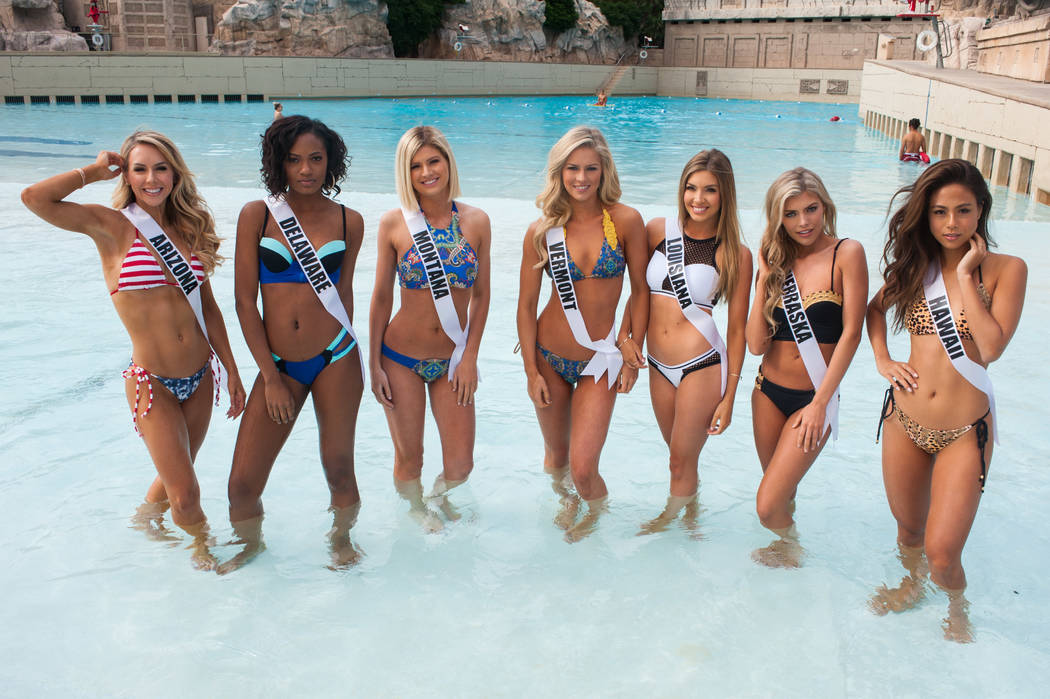 The myth that pageant princesses are little more than dumb blondes and you'll never find a rocket scientist competing has been shattered — especially with the new group of contestants in Sunday's 66th Miss USA Pageant. For years, people have said that the contestants are little better than bikini bodies topped by extraordinary hair and makeup skills.
When the 52 Miss USA contestants step onstage for the two-hour Fox telecast from Mandalay Bay Events Center on Sunday, they will put the lie to rest forever. These young women are remarkable and have overcome adversity, created community goodwill with their charitable causes and finally proven that beauty does co-exist with brains.
In talking with the contestants, I discovered that Miss District of Columbia Kara McCullough has an outreach program called Science Exploration for Kids and is a rocket scientist. Kara is the daughter of a now-retired U.S. Navy chief petty officer and has lived in Sicily, Japan, South Korea and Hawaii.
Kara is a physical scientist at The U.S. Nuclear Regulatory Commission and was a resident inspector at an operating nuclear power plant. Her SEK features interactive science activities and math/science tutoring for child scholars in grades 6-11. And she is not the first Miss USA contestant and rocket scientist: A previous Miss Mississippi worked for NASA.
Miss Maryland Adrianna David started a charity with her mother called Charities Angels, which fundraises for women in need. Julia Scaparotti, Miss Massachusetts, is media relations director for The Miss Pink Organization and received a Special Award as a Red Cross Hero in Boston.
Miss Minnesota Meredith Gould grew up in a family that didn't have a lot of money — she slept in the same bed as her three sisters to keep warm at night — and launched a financial literacy program titled FIRM Foundations: Financial Literacy and Responsibility. She took a year away from school to travel more than 50,000 miles to teach 10,000 students about financial literacy.
One of the most emotionally background stories involves Miss Arizona Tommy Lynn Calhoun. She never knew her home life was unusual until she spent the night at a friend's house. As a child, Tommy Lynn and her brothers were physically abused, often not getting fed. Tommy Lynn never knew her father, as he was incarcerated when she was a baby.
Her mother is deaf, and Tommy Lynn's first language was American Sign Language before English. Tommy Lynn's mother, who abused Tommy Lynn and her brothers, struggled with substance abuse and was diagnosed with bipolar disorder. Tommy Lynn considered school her escape from an abusive home life.
When she was 15, she became immersed in a student program in which she was an intern for a paramedic. Her program supervisor and her husband couldn't have children and adopted Tommy Lynn. Her adoptive parents raised her, teaching her hygiene, manners and how a family works.
Tommy Lynn is now a guest speaker for "1 in 10," which helps homeless LGBT youth with life skills such as taxes and budgeting. Her teachers recently invited her to speak at her old high school, and she spoke to 50 students who were in foster care or had experienced abuse. Tommy Lynn says she'd like to change the low graduation rate where she grew up in Arizona.
There are five contestants who were born overseas and immigrated to America. Miss New Jersey Chhavi Verg is raising money to build a school in Rajasthan, India, where she was born. She went on to host The Kairos Movement for Women Conference in New Jersey. Chhavi's family came to the United States when she was 4 with only $500.
Her father's side of the family is from a village where girls were married at a young age. Chhavi's great-grandmother was arranged to marry when only 2, and her grandmother was married at 10. As her grandmothers were married at a young age, they were never educated. This was a problem when her great-grandmother's husband died, leaving her with a child and no job.
Her great-grandmother had to travel doing farm work to support her family. The lack of education can lead to many problems, so Chhavi wants to give back by partnering with We Charity to raise money to build a school in India. They need to raise $10,000, and Chhavi wishes to go back to her country one day so that she can build the school hands on.
Miss Vermont Madison Cota works for Special Olympics, the fight against epilepsy, Girls on the Run and USO. She raised $7,000 for New England Donor Services to promote being an organ donor. Miss Virginia Jacqueline Carroll started Silence Hinders Individuals Needing Empowerment and speaks at schools in Virginia.
Additionally, she is a volunteer for Fairfax County Sexual Assault and Domestic Violence Hotline and Office for Women. She is a sexual assault hospital travel partner who escorts and supports victims after abuse. She is a full-time counselor at the Center for Discovery, a home for women with eating disorders in her state, in residential care where she supports ages 18 to 83.
Miss West Virginia Lauren Roush started "My Younger Self," an advice program for young girls, and teaches English as a second language in Chile. She is a Donate Life Advocate and works as a volunteer at Ronald McDonald House and a homeless shelter.
Miss Wisconsin Skyler Witte is a volunteer with Introspective Arts as a writer and performer in theater shows based on teen issues such as drugs and alcohol. She also is a volunteer with The Honor Flight and The Army of Women.
Miss Florida Linette De Los Santos was born in The Dominican Republic and moved to the United States when she was 5. Her parents didn't speak English or have a job when they moved here. Linette was the first person in her family to graduate with a college degree, and she decided to go to law school to study immigration law because of her background.
She is in her second year of law school and worked for an immigration and criminal defense attorney in Ft. Lauderdale, Florida. Her grandfather and grandmother are now U.S. citizens, but her other grandmother is still in The Dominican Republic. Linette's grandfather is trying to petition for her aunt and uncle to come to The United States.
Miss Alaska Alyssa London is an American Indian with The Alaskan Tlingit Tribe and graduated from Stanford. Through public speaking, Alyssa advocates for diversity and inclusion to motivate and inspire women, especially Alaska Native and American Indian women, to achieve higher education goals and become independent through entrepreneurial endeavors.
Alyssa founded Our Culture Story and uses the business platform to celebrate cultures from around the world. As part of her mission, she empowers artisans to develop their own businesses by showcasing their creativity and culture.
Miss Washington Alex Carlson-Helo is an advocate for those with chronic and invisible illnesses, as she was diagnosed with rheumatoid arthritis two years ago and had to learn how to walk again. Growing up, Alex was a competitive dancer, and, as her symptoms were gradual, she assumed that she was sore from classes before the diagnosis in 2014.
Treatments took a toll on her body, and she eventually was unable to walk as the arthritis paralyzed her body, leaving her to learn how to walk again. Rheumatoid arthritis is an autoimmune disease, and her body was attacking itself, wearing away at bones and joints. Alex works with Seattle Children's Hospital and The Arthritis Foundation.
Our Miss Nevada Lauren York speaks statewide for Mothers Against Drunk Driving. Her elbow was smashed in an accident with a drunken driver, and today still has metal pins inside to hold it together. She also lost a friend's parent to another drunken driver.
Miss Kentucky Madelynne Myers is completing a molecular and cellular biology major with minors in chemistry and Spanish at Vanderbilt. After graduating this month, Madelynne plans to attend medical school and become a surgeon.
During college, Madelynne was chosen as one of 30 volunteers from 300 applicants to volunteer in the trauma unit of Vanderbilt Hospital, where she assisted nurses with patient care. She also interns at Vanderbilt Surgical Core of Research Resources focusing on redesigning aneurysm treatment and the recovery process.
Miss Mississippi Ashley Hamby is majoring in education and for years didn't know the family's secret that her grandmother couldn't read or write. When Ashley discovered Nanna was illiterate, she made it her mission to teach her reading and writing — and succeeded.
Miss Missouri Bayleigh Dayton works with Metropolitan Organization to Counter Sexual Assault and educates her community on what sexual assault is, prevention and support for victims/survivors. The project is close to Bayleigh's heart as she was assaulted at 17. She kept the abuse to herself out of fear that no one would believe her.
Bayleigh was raised in a religious family and community that discouraged her from talking about the experience. When she finally spoke, she was blamed for the actions. After six years, she has finally recognized that the abuse doesn't define her and now dedicates her time to advocating for others who have been sexually abused. She also is proud to be the first black Miss Missouri.
Paula Shugart, head of Miss USA and its parent Miss Universe Organization, told me today: "We have a very impressive group of contestants for Sunday. They do keep getting better every year. They run the gamut, and their achievements really help young people and encourage them that all is not lost. They are outstanding volunteers and do great humanitarian work."