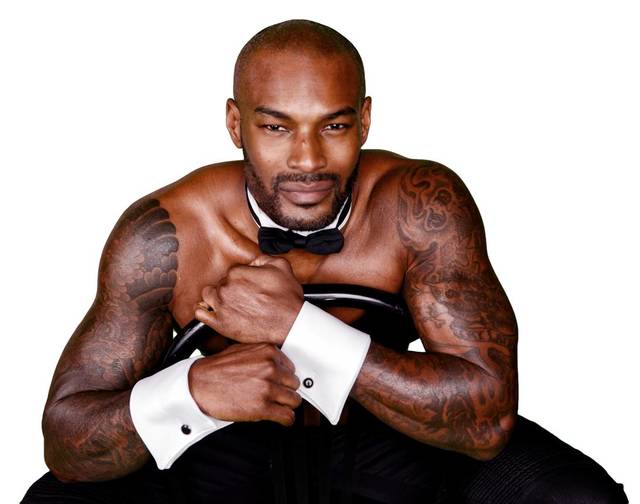 AOL has launched "Build," a live TV interview series, and Las Vegas VIPs sat for opening week shows. Jennifer Lopez was there with Ray Liotta to talk about their NBC hit series "Shades of Blue," in which she plays a single mom and NYPD detective — a dirty cop torn between loyalty and self-preservation.
J.Lo will continue to juggle "Shades of Blue," now in Season 2, and her hit residency "Al I Have" at Axis at Planet Hollywood, which she'll return to on select dates May 24 through June 11.
While on her New York promotional trip, she said that although her relationship with ex-husband singer Marc Anthony keeps getting stronger because of co-parenting, she has no plans to remarry him. She most recently has been linked to retired MLB hunk Alex Rodriguez.
Model and actor Tyson Beckford stopped by "Build" to talk about Chippendales at The Rio, where his residency as celebrity host resumes March 30. Tyson revealed that he will be in more numbers with custom choreographed dances for the next run of adult-male revue shows.
Next up on "Build" will be 24-year-old Las Vegas twins Emily and Haley Ferguson, who appeared on Ben Higgins' season of ABC's "The Bachelor" and "Bachelor in Paradise." They have a spinoff series on Freeform, "The Twins: Happily Ever After?" It has filmed episodes of them leaving Las Vegas for a new home in L.A.
It premiered Monday with Ben as a guest. In the show, Emily and Haley — the first twins to appear on "The Bachelor" — leave the comfort of living under Mom's roof here and begin the journey of figuring out life on their own while searching for independence and new careers.