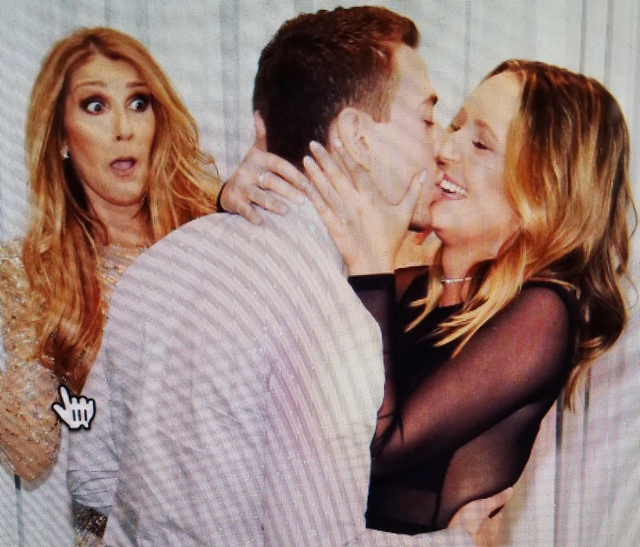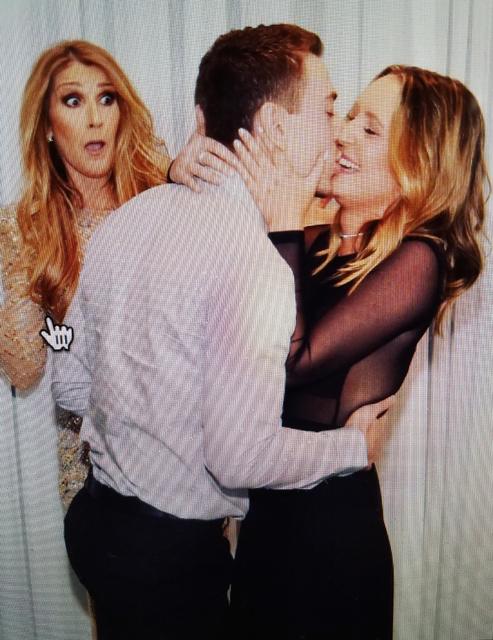 It was a wedding proposal that totally surprised Celine Dion, and it had taken months for personal trainer Nick Janevski to pull off the engagement with only a few people on Team Celine knowing in advance.
The Canadian superstar wrapped her current run of shows at The Colosseum at Caesars Palace last weekend, and Nick, 24, had purchased tickets for his girlfriend, Austin McMillan, 24, to see the hit show.
Afterward with help from Celine's security team, Nick was invited to the meet-and-greet. As the last in line, Nick and Austin were the only couple in the green room with Celine. As they moved forward, Nick dropped to one knee in front of Celine and Austin.
As you can tell from the photographs, the bride-to-be and Celine were in total shock. Austin was speechless and couldn't even whisper "yes" to the proposal. Finally, Austin accepted: "I feel as if it's a dream.
"My heart is so happy — I'm still floating around in the clouds. Celine is about the only person I wouldn't mind photobombing the pictures of our proposal. What a dream come true." Celine told the couple: "I wish you as long and happy a marriage as I had with my husband."
Celine complimented the ring that Nick purchased and even asked to attend the wedding. The couple plan to marry in Malibu, California, in May, and Celine's hit "My Heart Will Go On" will be on their playlist.