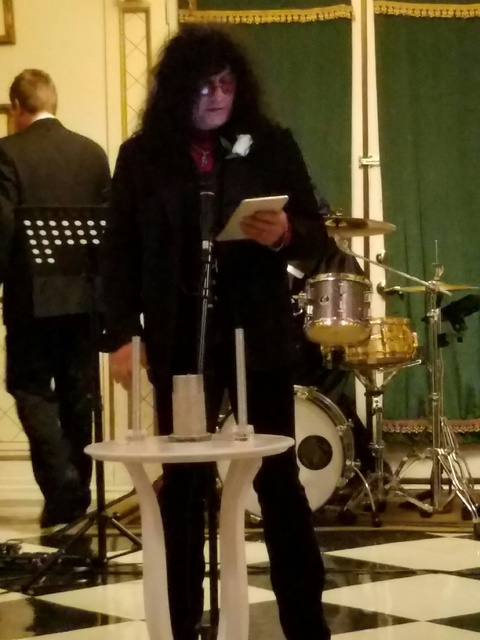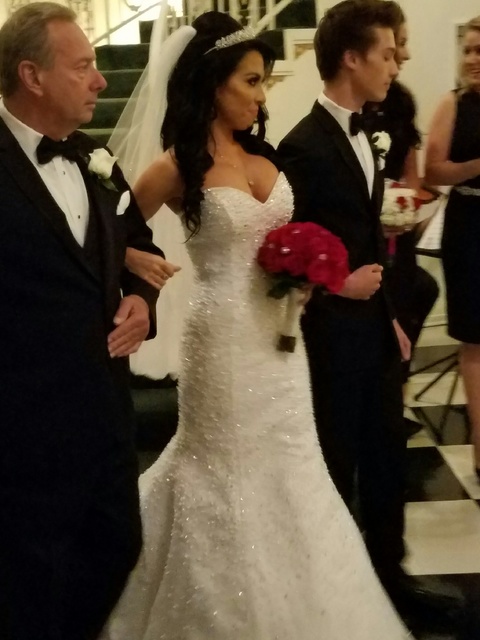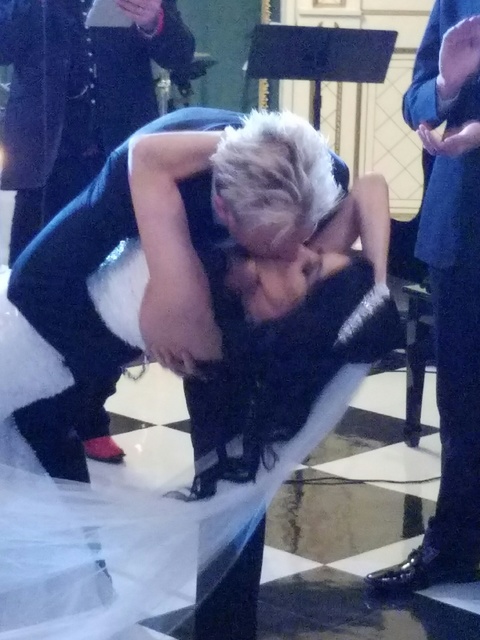 Impressionist Gordie Brown served as a groomsman for the most fun wedding I've been to all year when Zowie Bowie singer Chris Phillips married gorgeous Wynn cocktail server Jennifer Turco on Monday night at The Hartland Mansion in Downtown Las Vegas.
"Raiding the Rock Vault" star Paul Shortino, an ordained Universal Church minister, performed the ceremony. Witnesses included my Las Vegas Review-Journal colleague John Katsilometes, singers Pia Zadora and Skye Miles, rock star Vince Neil, impressionist Rich Little, hair guru Michael Boychuck, magician Murray Sawchuck and "Sexxy" star dancer Jennifer Romas.
When Paul pronounced them "man and wife, you may kiss the bride," Chris literally swept Jennifer off her feet in a dip to the floor that defied gravity. Fortunately, neither of them slipped from each other's grasp, which couldn't be said for the tiny tots who carried buckets of rose petals down the winding "Gone With the Wind" staircase. They did fall down!
More than 200 guests cheered on the newlyweds as "Mondays Dark" host Mark Shunock and comedy magician Mike Hammer welcomed them to the stage floor at the inside swimming pool for their first dance. It's a still a miracle that nobody fell into the water.
It was only two weeks ago that the couple decided to marry just days after he'd gone on bended knee at The Venetian to propose at the spot where they met a year ago. Chris picked out their matching wedding rings from Michael Minden. In that very short 14 days, they pulled off a beautiful wedding.
"When you know that you've found the love of your life, why wait and have a long engagement?" Chris told me.