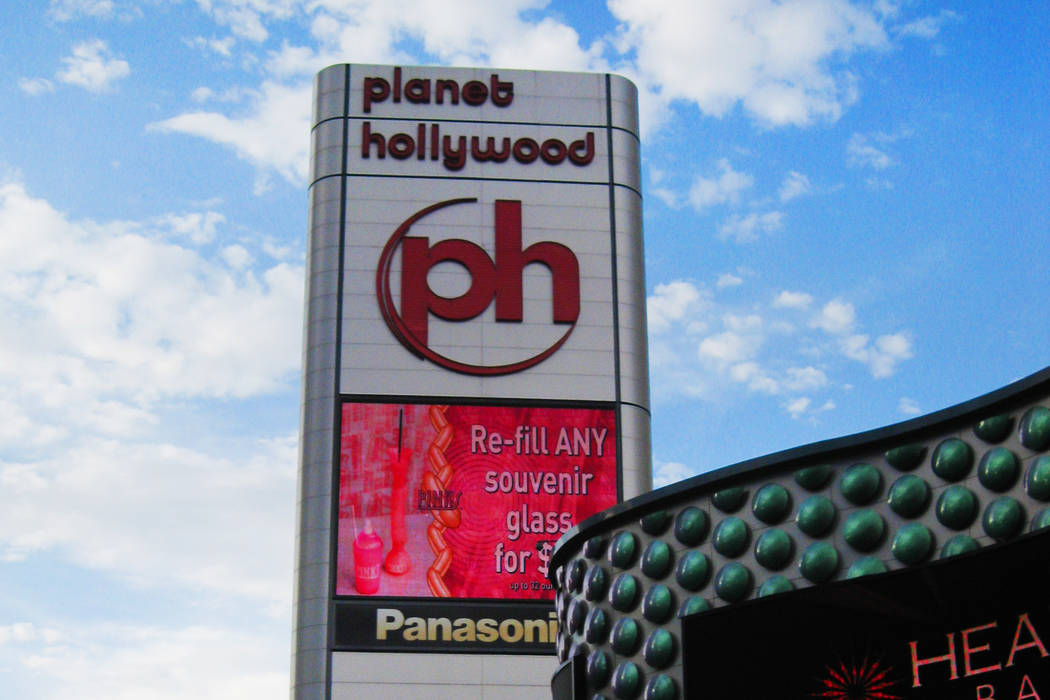 A new restaurant concept celebrating "all things Hollywood" will debut this fall at Planet Hollywood. Café Hollywood with a new wine bar and pastry shop will open at the former highly successful Planet Dailies location in tandem with the hotel marking its own 10-year anniversary.
The debut of the 5,500-square-foot restaurant is masterminded by the same team that created Planet Dailies with a "fun, hip atmosphere that combines retro and modern design with the familiar menu that will be expanded to meet evolving tastes."
Guests will be entertained with a multimedia celebration of iconic Planet Hollywood moments featuring highlights of its storied 25-year history including legendary grand opening celebrations and Hollywood movie premieres and star-studded red carpet festivities. High- energy video and photographic montages of the company's most exciting events and gatherings will be broadcast on Café Hollywood's 35 monitors, and a photo gallery of incredible entertainment moments will be interspersed among the video content.
"I'm so delighted to unveil Café Hollywood: a celebration of Hollywood as seen through the eyes of a quarter of a century of Planet Hollywood's history. Our new restaurant features menu favorites, fantastic new offerings, imagery of great moments and events, all presented in a hip, retro-chic environment that represents the next chapter for our brand," said Robert Earl, founder of Planet Hollywood International Inc. "We want our guests to feel the excitement of these unforgettable moments while enjoying the extensive menu offerings. Everyone loved our Dailies menu so we added onto it, and created fun new spaces like a new fabulous wine bar and pastry shop to make it that much better. We are also looking forward to welcoming back the Vegas service industry who enjoy stopping in for our amazing croissant French toast at the end of their late night shift!"
Planet Hollywood President David Hoenemeyer added: "We are looking forward to the addition of the all-new Café Hollywood to our already impressive culinary lineup at Planet Hollywood. Café Hollywood will be a great option for guests looking for a fresh, casual bite or before enjoying one of our incredible shows."
Café Hollywood plans to open 24-hours a day with a menu appealing to all tastes from early morning breakfast to late night dinner. The sleek wine bar and lounge will offer more than 40 different wine varietals, 24 of them by the glass, as well as full bar and small plates. In the new Pastry Shop, offerings will range from a full array of breakfast taste treats and coffee drinks to gelato, decadent desserts and craft sodas.
Café Hollywood will also feature a private dining room, located off the main dining room to accommodate up to 65 people for any special occasion in complete privacy.