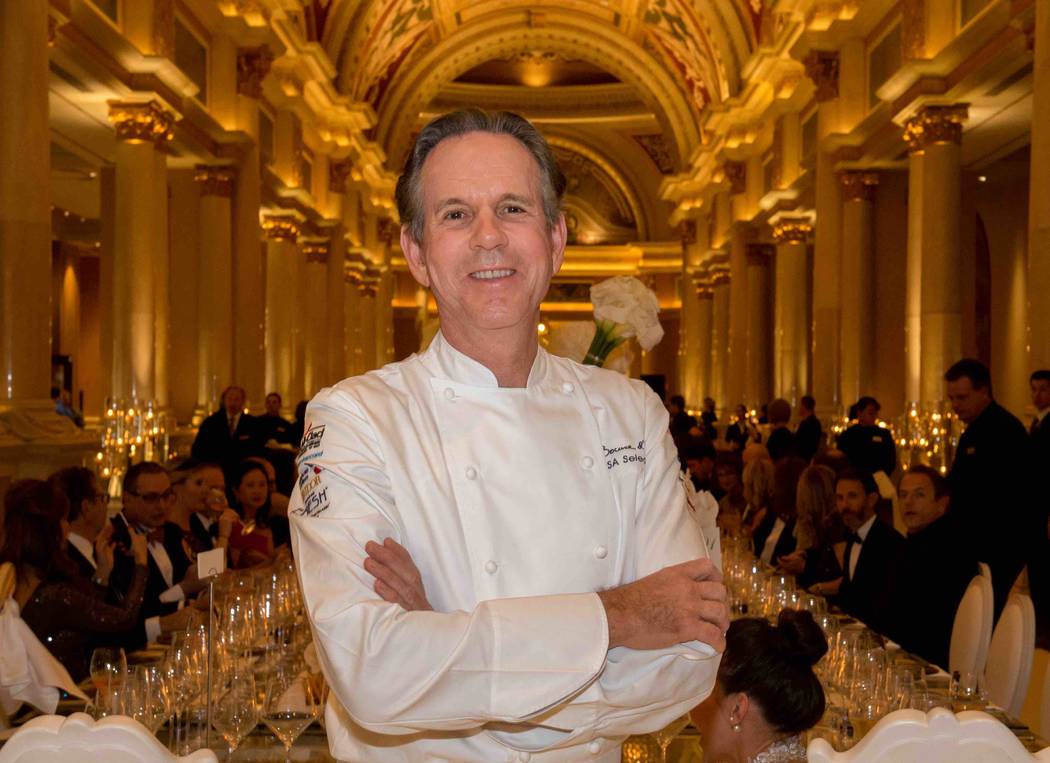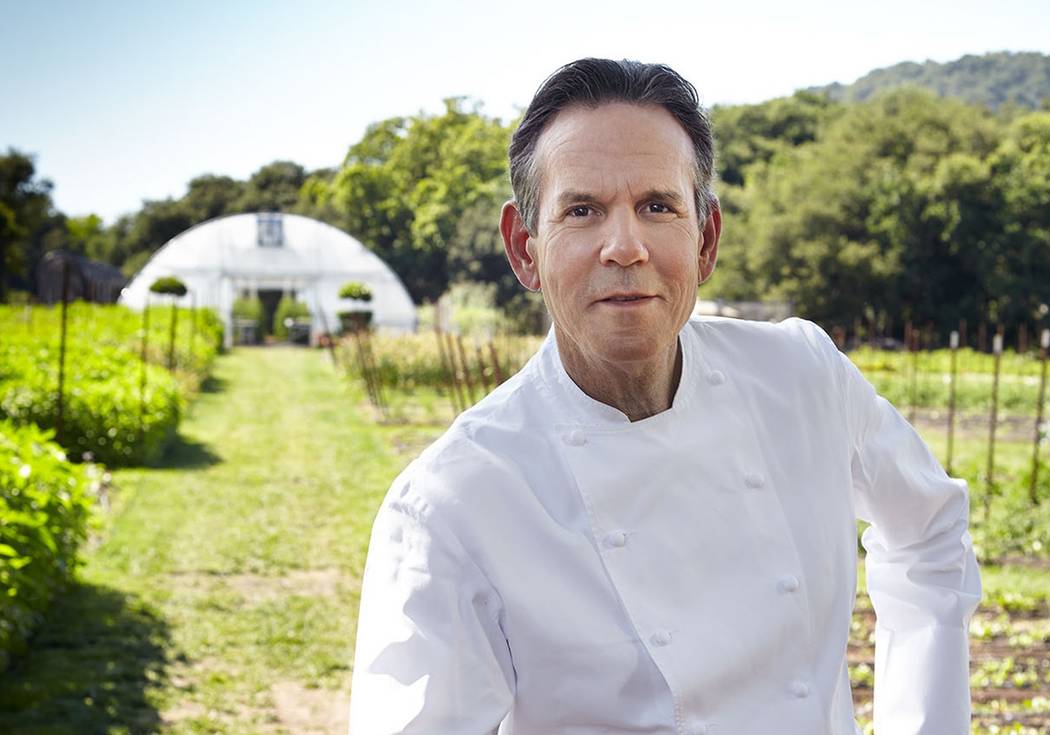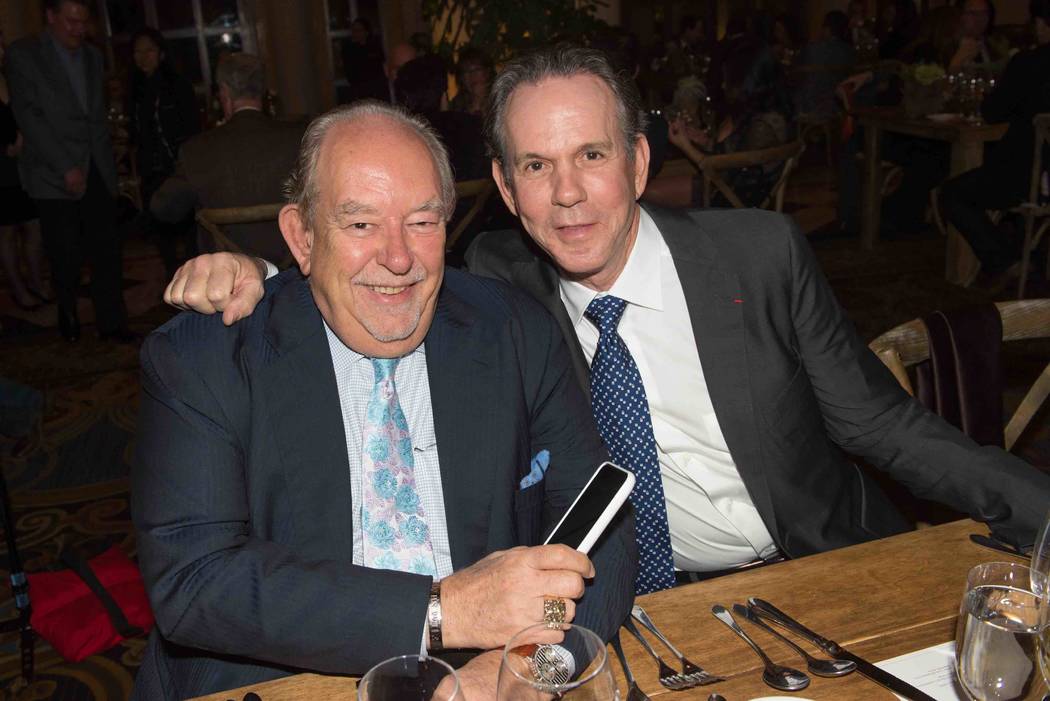 Q: Where did you find these three particular chefs? And, were you surprised that two of them come from the same city of San Francisco?
A: We do a national call for applications as early as April using all the avenues we can: It closes at the end of June. There are 60 or 90 days during this process for applications to be received. We cull through them, certainly, analyzing them for the talent that we feel will be able to compete at this level.
There are a lot of young chefs out there who would love to compete but we don't want to choose somebody who may not have the capacity to compete in a meaningful way. The last thing I want to do is be embarrassed about what they've been able to do. Out of those applications we choose as many as we feel are able to compete and then it comes down to the three chefs that we feel have the capacity to compete in this special competition.
Q: Is it unusual for two chefs to come from the same city?
A: It's just one of those things — the luck of the draw or the luck of the application. We find that the most capable chefs are going to be from areas where they have the best restaurants: New York, San Francisco, Chicago, even Los Angeles, Vegas or some places in Texas. We never anticipate them coming from the same location. But if it works out, it works out. We're happy to have these three chefs. We're also happy to have Matthew with us when the Michelin stars were announced today; he just just won three stars .
Q: Tell me a little about the final three now going head to head?
A: So, Ben has a lot of experience in competition: The American Culinary federations, at different schools, different competitions that have been locally for him. So, he's had a lot of competitive experience and we felt that makes him a proper candidate.
We have very high respect for Jeffrey's work and what he's done, and it's a little different kind of experience and kind of cuisine that he does. Jeffrey, being of Asian descent, has a different kind of cultural take on it. Our third candidate, Matthew, was part of the team for the past two cycles — 2015/2017 — so, he was one of the team coaches, one of the team advisers last to win. It's all kind of what we want to be able to do — to build up this core group of chefs who are part of it in the beginning, see what it's like, get to experience it. And ultimately, they want to compete for it.
Q: Have the Bocuse d'Or events in Lyon gotten more difficult as the years have ticked by?
A: It depends. I always liken it to the baseball season. You never know what tensions you're going to feel with talents — you just never know. At least in baseball, you can go out and scout the other team. In this, you can never really scout the other team. Maybe a little, but no one who's performed — who's competing in the national competition or the regional competition is really doing close to the work they're going to do in the international competition.
Q: When these three chefs arrive in Las Vegas to take on this five-hour-plus test is it going to be tough? How difficult is it going to be for the judges, there's you and Daniel? How difficult to pick between three obviously incredible chefs?
A: It's all done through a scoring process. So in the same way we do it in Lyon, this breaks down to categories. There's presentation, of course, there's originality or creativity — what we call originality. And, then the use of ingredients. How are they using their ingredients. Are they being sustainable in the way they're using their ingredients? We don't want to see a lot of waste, things like that. And, then finally, the biggest category is flavor. If it doesn't taste good the other three don't really matter.
Q: In anyway is this Vegas preliminary tougher than Lyon?
A: No. I don't think so. It's as big as 23 other countries on that international stage. It's like going from a college football game to the Super Bowl.
Q: Is American food still climbing in terms of respect amongst the rest of the world?
A: Yeah, of course. You see we're flaunting the seventh three-star restaurant in Northern California. I think things like that just continue to reinforce the efforts and the recognition that we're starting to receive from around the world. It's extraordinary. Not only that — not only the quality of the restaurants, but the quality of the ingredients just keep getting better and better every year. That's really where the basis of our food comes from. It's our fisherman, our farmers, our gardeners, our foragers. And, there's so many more of them. It's really encouraging for us to see that there's so many more young people who are embracing the idea of raising food in one way or another. Whether they're fisherman or whether they're gardeners or whether they're doing husbandry, with animals. It's just wonderful.
There's a new company coming out of the Shenandoah Valley producing just a beautiful chicken that we haven't seen before. So you see these things happening around the country, and you have to applaud the efforts that they're making. Of course, what that does for us, as chefs, it gives us a better product to work with. If you have a better product, your guests are walking away with a better experience.
Q: Something personal: My fear of fine dining has reached its height. And, for whatever the reasons were — be they economic, be it the stock market, be it whatever — it seems to have gone to a far more casual form of fine dining.
A: I think fine dining has become more casual over our lifetime. I'll tell you a story about fine dining — when in the early 1960s, when women started wearing pantsuits. And the New York Times decided to do a survey of all the great restaurants in New York City. Seeing if any of the great restaurateurs would allow women in their restaurants in pantsuits. And everybody said, "No way! This is a fine dining restaurant. You've got to come dressed in a dress." And then they got to one chef who thought about the question for a moment, and then he said, "Depends on the woman."
Now, that may seem sexist, today, but what he was saying at the time was he realized that he needed to be able to attach himself still to those colleagues. By keeping one foot in the past, he also knew that women are going to wear pantsuits and he was going to encourage that. So he had to look to the future. And that's an extraordinary thing. And, then if you think about it, 40 years later, when Alain Ducasse moved from his fine dining establishment in New York to a little more casual.
So I was getting to go over there with my wife, Laura, and I said, "Call in advance and see if I could wear jeans." Cause I like to wear jeans. She called and got the maitre d' on the phone. Guess what he said? "Depends on the jacket!" Because when you're sitting in a restaurant, 80 percent of the time you're sitting down, so who really gives a hoot about what you're wearing, if you're wearing jeans or shorts? Right? Because it's all about that. And, that's just an example of this idea that we continue to evolve with consumers in our restaurants in a way that is suited to them. People still come in full suits and women get really dressed up. Sometime,s they're a little more casual. From our point of view, it's not about us. It's about our guests and making sure that our guests have the opportunity to dine in our restaurants in the way that they want to dine in our restaurants.
We always have to be, as a profession, very dynamic. And you know as well as I do that fine dining over our lifetime has supposedly come in vogue and gone out of vogue. And, yet, we still have some of the best fine-dining restaurants in the world in America. Irregardless of the casualness of that. As chefs, we still painstakingly work with our suppliers, with our team, to be able to produce food for our guests that they can't get anywhere else. That's what fine dining is about. It's about an experience that you can't get anywhere else. It's important to realize that. But, then some people don't.
Another story for you: You know Masa in the Time Warner Center, right? One of the three-star restaurants in New York. When we first opened Per Se in Time Warner Center, I was standing outside of Masa and a gentleman came up to me. I was in my civilian clothes, I wasn't dressed as a chef. He was asking a question. He said, "Is that Masa?" I said, "Yeah." He said, "That's the restaurant that charges $400 for sushi?" And I said, "Yes, it is." He said, "Why would I spend $400 for sushi when I can go downstairs and buy it at Whole Foods for $9?" It's interesting how people perceive what the value of food is and the quality of food. To him, the $400 sushi was the same as the $9 sushi downstairs. It didn't really matter to him. But for those people who really appreciate the high-quality preparation, the ingredients and creativity, going to Masa is an experience. And, that's what you're paying for. You're paying for that experience.
Experiences are the most valuable commodity we have. Whatever money you're spending on an experience. Whatever it is, I'm not just talking about dining. If you walk away with a memory, then that's priceless.
Q: What can we expect to see, feel and experience with the ment'or competition here in Vegas this time?
A: We have several competitions. We have the Commis, we have the young chefs, and of course, we have the national competition. What we want to do is create some great energy around these young chefs, whatever level they're competing. And, that kind of excitement we have continued to, over the years, builds a stronger following of people and individuals who are interested in what we're doing, both through our sponsorship and through our awareness programs. So, what we hope to have is a very energetic, dynamic audience — a very energetic, dynamic audience lets the teams feed off of that and then audience feeds off the teams. What we really hope to establish here is just a very energetic room where people who have identified their favorites are cheering for their favorites in the same way they're doing in the Super Bowl.
Q: What does winning the gold mean for American cuisine generally and specifically for the winner?
A: You've seen as well as I have our country gained more and more respect from around the world for the food that we're doing, for the restaurants that we have. Fifty years ago, we were, to use a sports analogy, we were in last place. And, now we're among the most respected countries in the world for our food. That's something that has been fueled by this desire of the first generation of chefs to continue to push themselves and show everybody around them to achieve higher accomplishments. And, when we decided to start ment'or 10 years ago — it's our 10th anniversary next year — that was it. We wanted to push ourselves into an arena and to pass a point where we had never been before. Not only for ourselves, but for our country and for Paul Bocuse. Paul is such an important part of the evolution of cuisine. He was at ground zero in fine dining for the modern generation. And, so to be able to do that was really important to us.
2015 was a watershed year for us. To win the silver for the first time in 28 years was pretty extraordinary. Every country there really perked up, and said, "Oh, that's amazing. That's what the United States can do." A lot of people in America don't see that, but the world does, especially the culinary world. There are 23 other countries who followed us and have contributed to that process. And, to come back the next time and win gold? Only in life could one person do that, for one country to do that. … We achieved culinary history, that's what it was. It was culinary history.
There's always the beginning — beginnings are always the hardest — but little by little more and more people recognize what we're doing and appreciating what we're doing. It's a generational thing. To establish, to get to the next generation, different opportunities. Not just opportunities to become part of the storm, part of the group that's achieving great things for our country and for our profession. But also the grant program that we work with, the young chefs who are in this competition, our chef's congress, the different things we are doing, to embrace our community of professionals.
Q: Can we do two in a row?
A: Yes, we can. We can. The only one we're missing is Bronze, but I don't want to win Bronze. I want to win another gold!