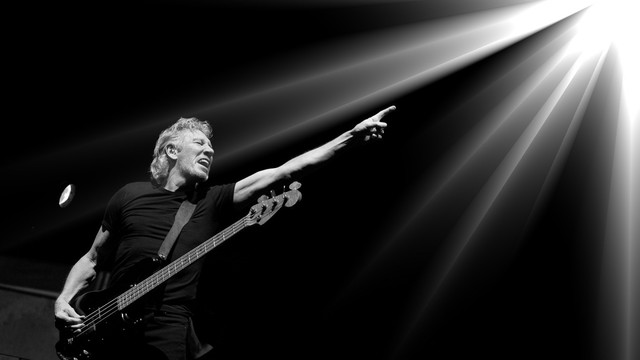 Roger Waters is returning to North America with a pioneering new tour, "Us + Them," featuring Pink Floyd, new songs and solo work. The tour, which kicks off in Kansas City on Friday and runs through summer, is promoted by AEG Live's Concerts West.
The U.S. and Canadian tour highlights Roger's groundbreaking work. He has a six-piece band and backup singers from indie band Lucius. We have a look at photos and videos from Meadowlands Arena dress rehearsal in New Jersey for the tour.
The title is derived from the 1974 track "Us and Them" from the multimillion-selling Pink Floyd album "The Dark Side of the Moon." After playing in Phoenix and before going on to Staples Center for two nights in L.A., Roger will be at T-Mobile Arena on June 16.
"We are going to take a new show on the road — the content is very secret," said Roger. "It'll be a mixture of stuff from my long career, stuff from my years with Pink Floyd, some new things.
Probably 75 percent of it will be old material and 25 percent of it will be new.
"But it will be all connected by a general theme. It will be a cool show, I promise you. It'll be spectacular like all my shows have been." Roger's shows are renowned as immersive, sensory experiences with state-of-the-art audiovisual production and breathtaking quad sound.
The new tour promises to be no exception after months of planning and marks Roger's first U.S. return since "The Wall Live" (2010-2013), his sold-out world tour seen by more than 4 million at 219 shows and that remains the highest-grossing tour by a solo artist in history.