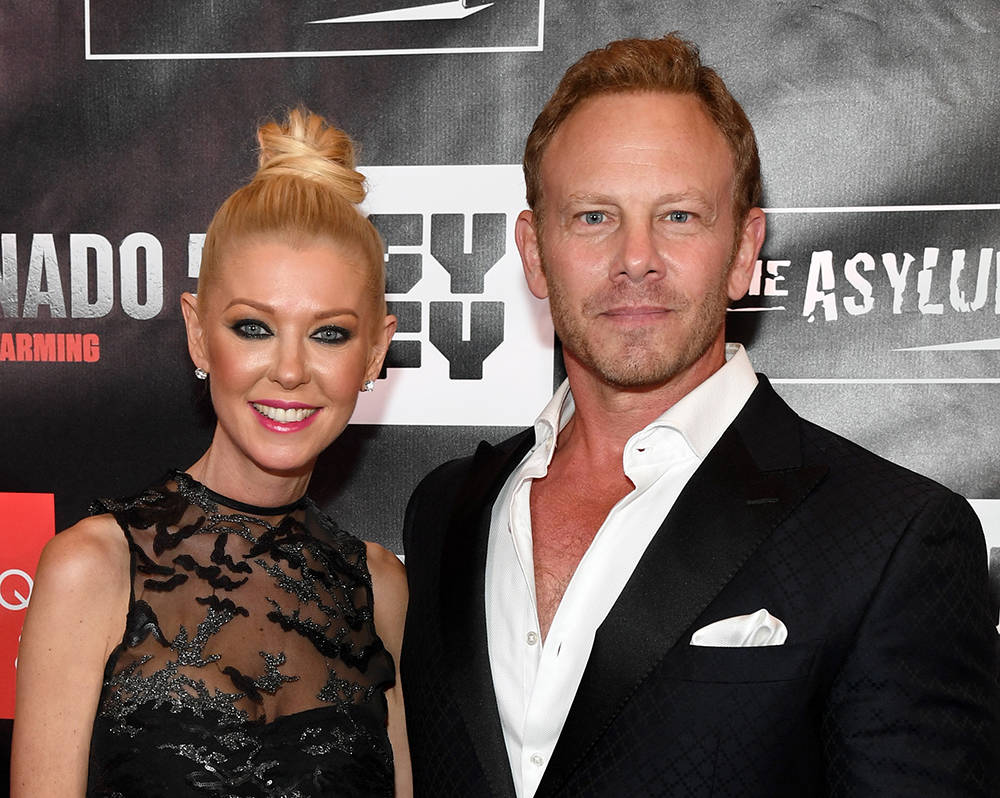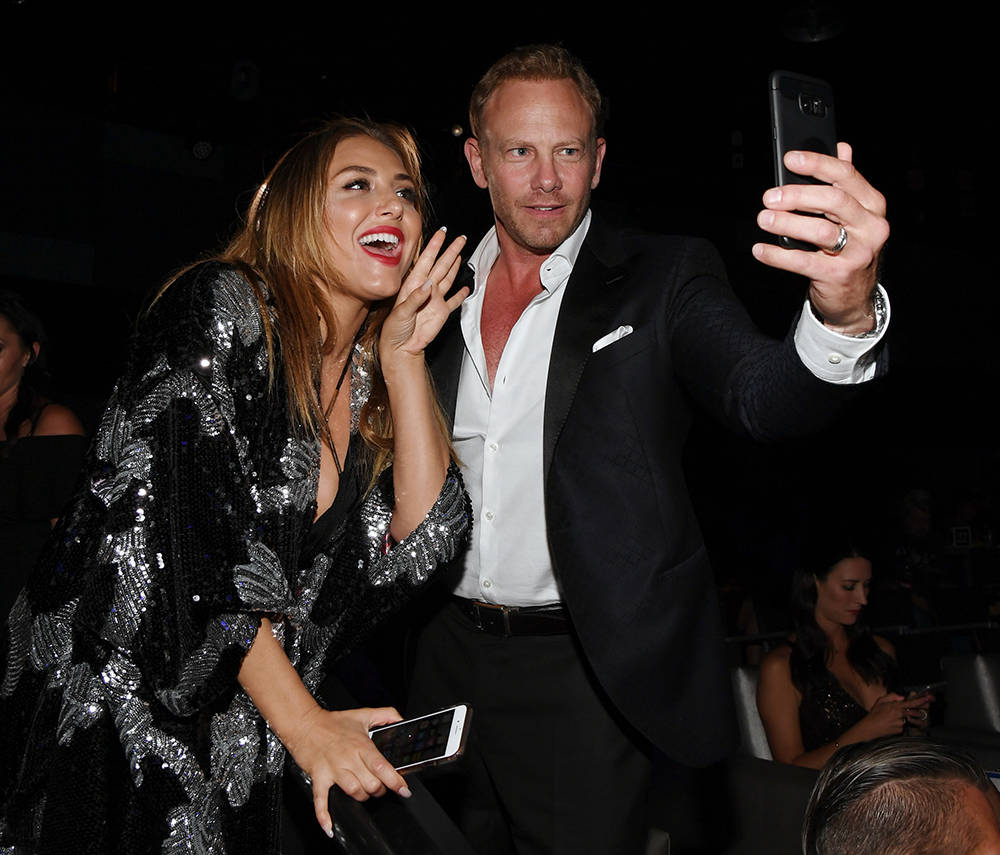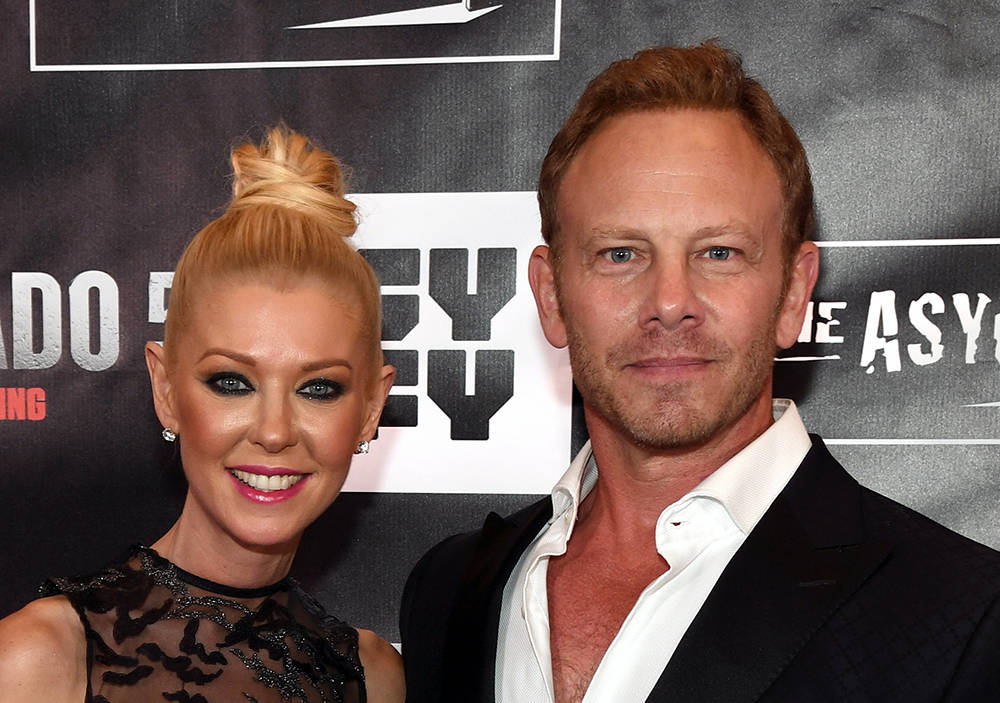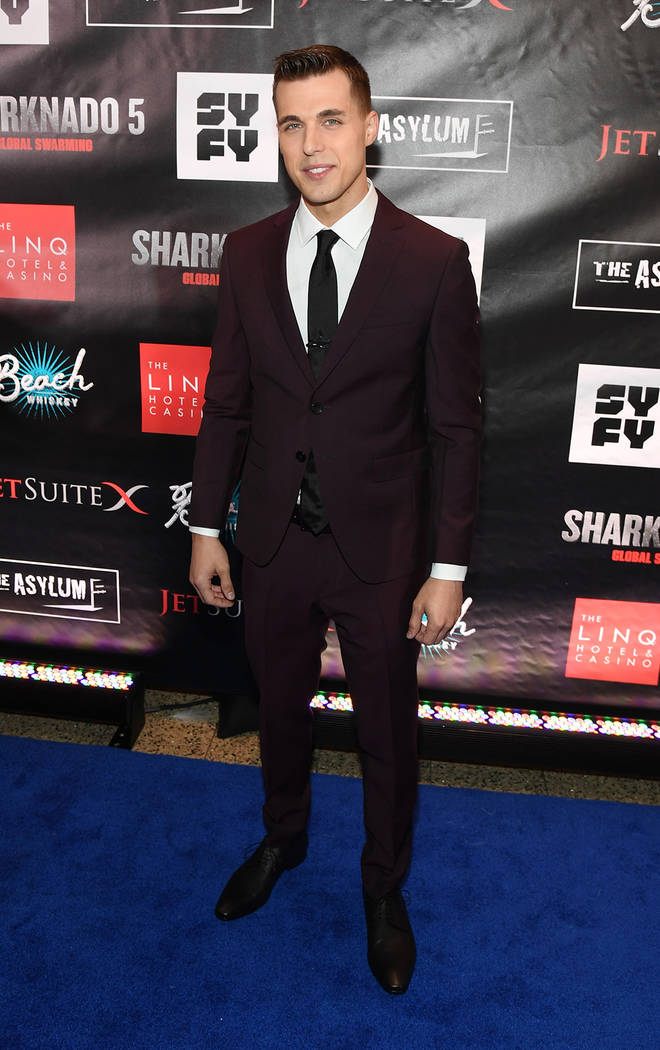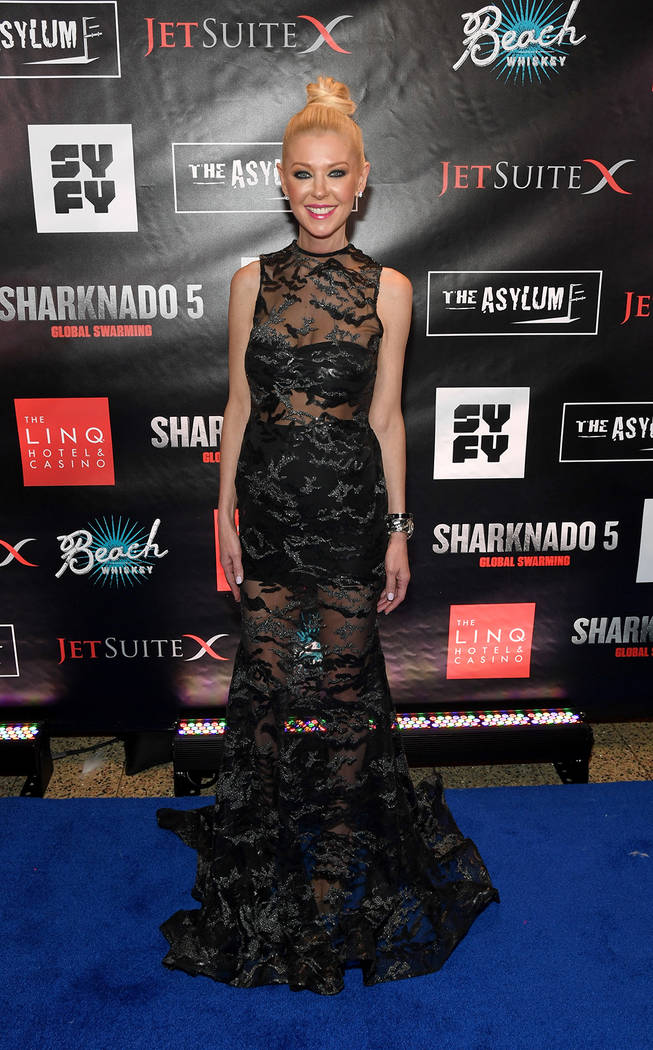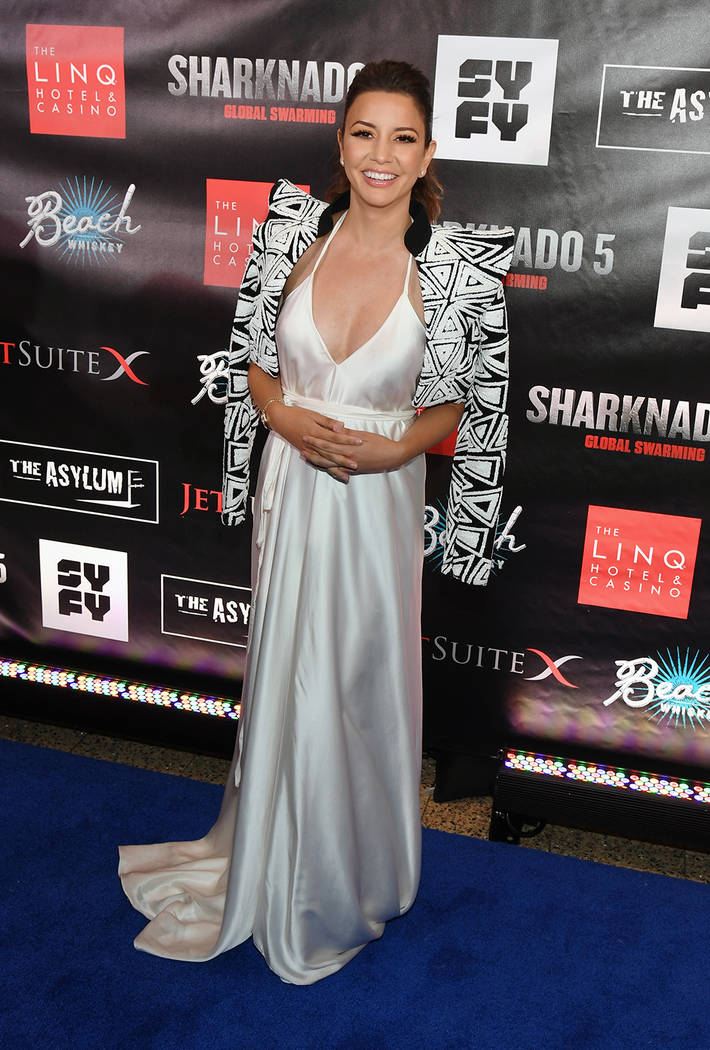 They're back and wreaking more havoc in their quest for world domination. The scary denizens of the deep are doing their usual summer damage until former Chippendales star Ian Ziering joined by Tara Reid save the world from its final chomp! And now the unique movie franchise is to become a live Vegas stage production.
Celebrities and fans swarmed like the sharks at the star-studded premiere of "Sharknado 5: Global Swarming" at magician Mat Franco's Theater in The LINQ Hotel on Aug. 6.
SyFy's highly anticipated fifth installment of the "Sharknado" franchise took the world by storm as beloved characters Fin Shepard, April Wexler and Nova Clarke prepared to save the globe — and, of course, the sharks are bigger, stronger and stranger than ever before.
The shark storm may have gone international, but the premiere made a splash in the Las Vegas desert. "Fin-tastic" shark showgirls flanked the blue carpet, as "Sharknado" stars Ian Ziering, Tara Reid, Cassie Scerbo and Masiela Lusha made their appearance. Anthony C. Ferrante, director of the "Sharknado" franchise, and screenwriter Scotty Mullen were joined on the carpet by additional "Sharknado" cast members, Cody Linley and Olympic diver Greg Louganis.
Other celebrities in attendance including Kendra Wilkinson ("Sex Tips for Straight Women from a Gay Man," "Kendra on Top"), Jai Rodriguez ("Sex Tips for Straight Women from a Gay Man," "Queer Eye for the Straight Guy"), Nichelle Nichols ("Star Trek"), Eileen Davidson ("Real Housewives of Beverly Hills"), Daniel Maguire and Vinny Ventiera from "Bachelor in Paradise" also dove into the fun.
Following the premiere, celebrities and fans attended an official after-party at The LINQ pool. Thanks to photographer Ethan Miller for his photo gallery of the premiere and party.
As rumors circled in the water throughout the night, it was finally revealed that The Asylum, Bernie Yuman of SAY Entertainment, Royal Oak Management, Panacea Entertainment and Caesars Entertainment have joined forces with plans to produce "Sharknado Live" on the Strip.
"We have watched this niche sci-fi film explode into a worldwide, social media phenomenon and annual TV event, with many families watching together," said a representative from The Asylum. "With this devoted co-viewing fan base, we knew it would make an exciting transition to the stage, and we are pleased that our producer partners and Caesars Entertainment, the world's greatest providers of live-event entertainment, agreed."
A Caesars Entertainment spokesperson confirmed: "The multisensory show will be a musical journey featuring humor and intrigue as well as the characters that tens of millions of fans have loved through five films … and yes, lots of sharks. The live spectacle will bring the "Sharknado" movie franchise to life on the Las Vegas Strip, with more details to come in the upcoming months."