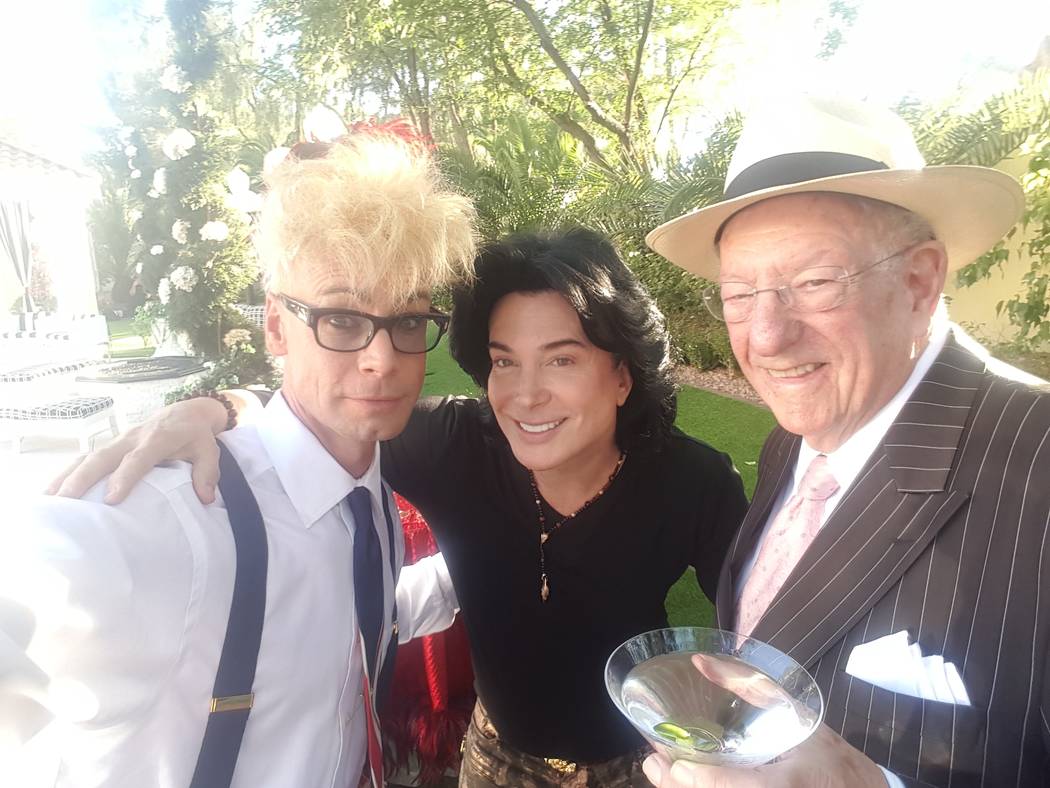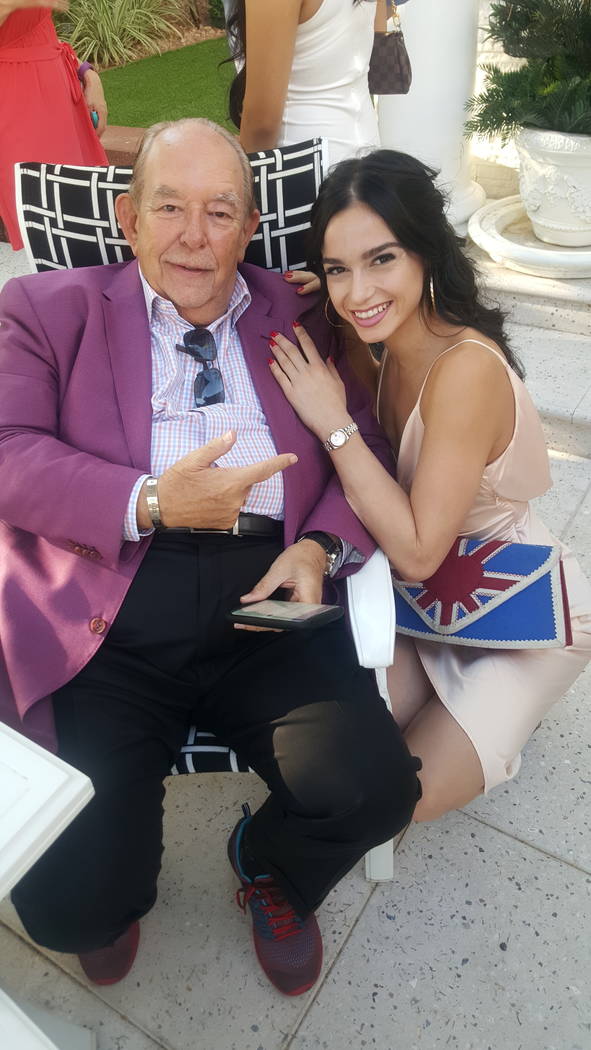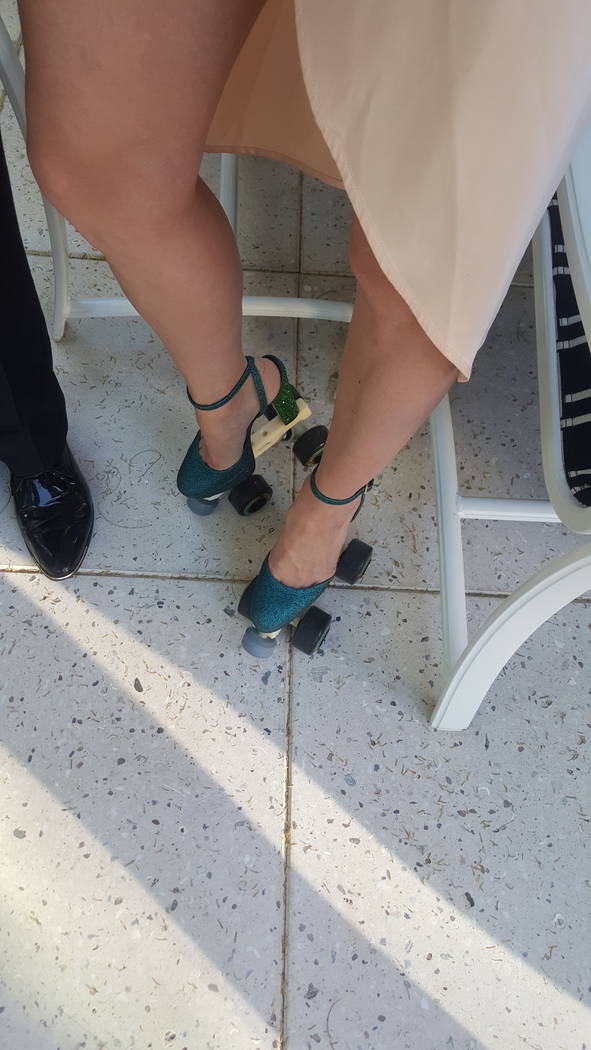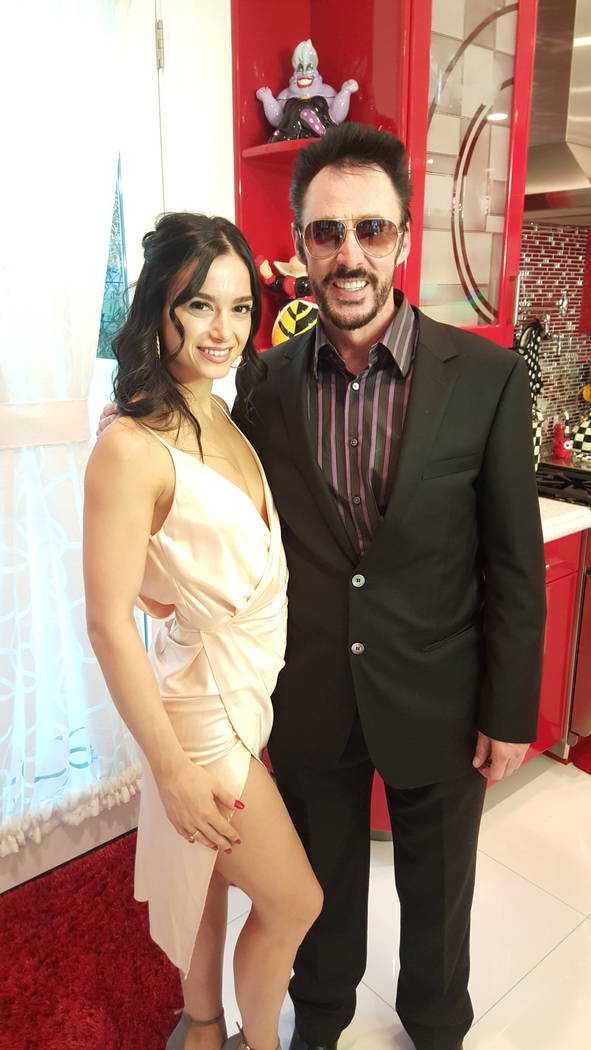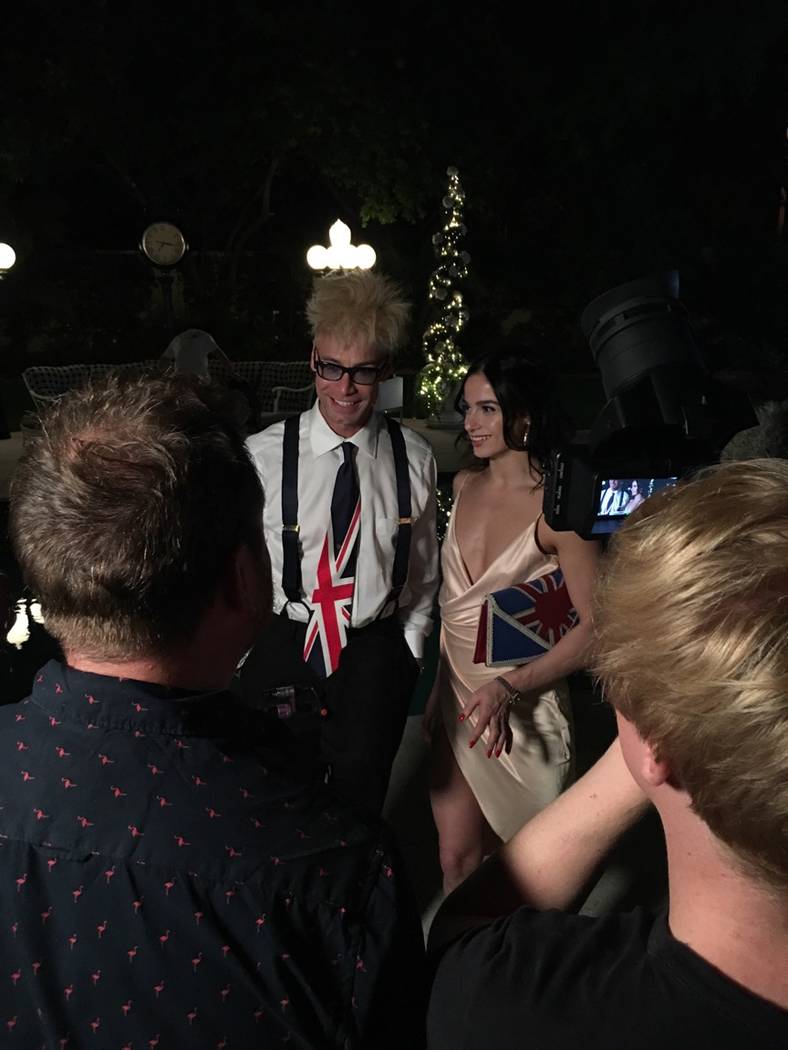 The outpouring of love and compassion continues over the entire Vegas valley for the victims of Sunday's gun massacre at the Rt 91 Harvest Festival fairgrounds. While our brave courageous Metro Police officers join the FBI to uncover the maniacal reasonings behind Stephen Paddock's murderous heinous crime the real heroes story now though should be of the miracle doctors at the UMC trauma center.
The supposed fact that not one patient suffering gunshot wounds did not die there is beyond amazing. More than 310 people had been discharged from hospitals as of last night while 58 patients remained in critical condition.
I'm reliably told the lead trauma surgeon who worked from 11 p.m. to 9 a.m. on Sunday night through Monday morning nonstop on 70 patients without taking a break to even sit down for a second. "It was the worst I've ever seen," " he reportedly said. "It was worse than a war zone."
He's told colleagues that three of the injured still being treated there last night (Oct. 4) will be quadriplegics and another five will be paraplegics because of spinal cord injuries. He added that miraculously some of the wounded actually walked out of the hospital after being treated. Six patients remain in critical condition out of 60 still at the facility. He says that in the midst of the life-saving surgery, they also did facial reconstruction on the patients whose eyes were shot out. The medical aftermath is as yet an untold story and a genuine miracle.
VEGAS CARES!
In addition to the chef's benefit fundraiser at the Tropicana next Wednesday (Oct. 11) that I first reported yesterday (Oct. 4) I can now confirm an official Vegas Cares! concert by all of our town's star headliners will be held at the Palazzo theater on Oct. 29. Sheldon Adelson's hotel properties officially inked in the date late yesterday (Oct. 4) donating the BAZ showroom and its staff and this morning (Oct. 5) the organizers are moving into high gear to sign up the stars — many of whom have already volunteered to participate.
HERO MEDALS
If medals were to be handed out for heroes of this tragedy one should definitely go to unarmed Mandalay Bay security guard Jesus Campos, who was shot and injured by Paddock through the doorway of his Mandalay Bay room. It was a long enough moment to draw his fire away from the concertgoers before the SWAT team arrived. With blood pouring from his leg Jesus used his walkie-talkie to draw cops right to the room and then dragged himself down the hallway to alert other hotel guests to clear the floor. Police finally persuaded him to leave the crime scene to get medical help. Paddock allegedly fired 200 rounds of ammunition through the barricaded room door at the approaching police before committing suicide.
The Vegas fund launched by Clark County Commissioner Steve Sisolak and the National Compassion Fund will assist in the long-term physical and mental recovery of the injured patients, who will suffer for their entire lives from the injuries.
INCUBUS RESCHEDULES
Rock group Incubus has decided to reschedule its five-night limited engagement run at The Joint at the Hard Rock Hotel from Saturday through Oct. 14 in light of the tragedy. Incubus, Hard Rock Hotel, AEG Presents and X107.5 all express their deepest thoughts and sympathies with the victims, their families, the first responders and the Las Vegas community.
SLOTS SHOWDOWN
Yesterday (Oct. 4), I joined with other Vegas media and celebrities including "Absinthe's" Gazillionaire and Rio headliners magicians Penn & Teller to raise money for the National Compassion Fund Las Vegas playing in a celebrity slot machine charity tournament at the 2017 Global Gaming Expo (G2E). The top five winners of the Everi gaming products manufacturer were BMX stunt rider, Ricardo Laguna, who placed first with $10,000 in winnings he donated; gaming executive Fenn Cross; celebrity chef Stephen Hopcraft; Zappo's chief Tony Hsieh; and "Magic Mike Live" MC Lyndsay Hailey. The other 15 celebs equally donated their $1,000 wins to their favorite charity and the Vegas compassion fundraisers. In all, we raised $60,000 from Everi for the charities. Review-Journal colleague Johnny Katz and myself won $1,000 apiece for the charities. The only way to describe the slot machine slowdown was (ugh) slots of fun for a good cause!
GO-KART FUNDRAISER
Comedy magician Mike Hammer from the Four Queens downtown has created a unique fundraiser for the victims' campaign with a celebrity go-kart race at the Gene Woods Racing Experience by the airport for Oct. 22. A slew of stars, including magicians Lance Burton, Mac King and Murray Sawchuck with electric violinist Lydia Ansell will race go-karts against members of the public who make donations. Cast members of the "Sexxy" topless burlesque show at the Westgate will act as race marshals.
MUSIC INDUSTRY FUNDRAISER FOR BURN FOUNDATION
International Grammy Award-winning musicians, reality television stars and local entertainers have teamed together to put on a meet-and-great, music event featuring a Live Auction tonight at Count's Vamp'd at 6750 W. Sahara Ave.
Hosted by David Ellefson of Megadeth, He and band members will be there for a meet-and-great. Donations by Bon Jovi, Skid Row, Ellefson Coffee Co. will be auctioned by Las Vegas-based celebrity auctioneer Jeff Manning. The event will be produced by Alice Goldstein entertainment all to benefit Fire Fighters of Southern Nevada Burn Foundation to support injured firemen and police officers from the tragic Las Vegas shooting.
There will be a meet-and-great with Clark County, city of Las Vegas and Las Vegas Fire Department, with fire trucks on site for photos and celebrity autograph signings.
Donations and auction items include: Counting Cars Count Vampd Venue, Ellefson coffee, David Ellefson-autographed bass guitar, Bon Jovi-autographed guitar, four VIP passes and preshow tickets to Megadeth concert, donated auction services by Manning Auctions, Jeff Manning and Luxea Global, four VIP to Brett Raymer's "Tanked!" ATM Tour as seen on Animal Planet with Swag bag and personal autograph signing, two tickets and backstage passes to Skid Row. Cases and actual musical tour equipment will also be auctioned off to the highest bidder.
LITTLE MERMAID
News duties prevented me using my season tickets for "The Little Mermaid" musical premiere at The Smith Center on Tuesday (Oct. 3), so I gave them to my trainer Mel Fabros and his wife, Eve, to use in my place. Eve kindly emailed me her first night review:
"The Little Mermaid" at The Smith Center was spectacular and it really felt like you were underwater with their special effects: Performers "swam" with the use of wires and there was a constant movement of the performers being in the current of the water flow.
My favorite characters were Ariel, played by spunky actress Diana Huey with her amazingly powerful voice. She was perfect in her role. In the second half, I knew she wouldn't be singing as much because she gives her voice to Ursula to become a human. However, it was a pleasant surprise that the audience was still able to hear her beautiful voice in scenes where she was alone talking and singing in her head.
Sebastian, (Melvin Abston) the crab, had the audience howling with laughter with his facial expressions and humorous lines. The tap number executed by the albatross birds was also entertaining and Scuttle played by Jamie Torcellini was outstanding and funny.
My favorite character in this show has always been Ursula. I never knew she was Triton's evil sister. The actress, Jennifer Allen, had such wonderful humor, too. It was fun to watch her two electric eel sidekicks work to help move her many arms in their scenes.
Overall, two thumbs up for this show, which the entire family will enjoy.
Little Mermaid plays at the Smith Center through Sunday at 7.30pm with additional matinee performances at 2 p.m. Saturday and Sunday.
SEASON STARTER
Our Vegas Golden Knights NHL ice hockey expansion team start their regular season with back-to-back games tomorrow (Oct. 6) at the Dallas Stars and then Saturday at the Arizona Coyotes. At the end of the month — Oct. 30 and 31 — they play back-to-back games on the East Coast against the New York Islanders and the New York Rangers.
MURRAY'S MAGIC
Murray SawChuck and "America's Got Talent" alumni Emily England (half of the roller skating act Billy & Emily at "Absinthe") made a big splash at a surprise party set in Frank Marino's "Showboy Mansion" for British television's reality show "Last Laugh." Guest's included Lance Burton, former Las Vegas mayor Oscar Goodman, singers Pia Zadora, Clint Holmes and Earl Turner, impressionist Rich Little, comedian Marty Allen and others, including yours truly, and RJ colleague Johnny Katz.
The surprise was for the cast of Britain's most famous entertainment celebrities from the 1980s filming the reality show in Las Vegas for the next two weeks. It was produced here by Vegas set designer Andy Walmsley. The British celebrities Anita Harris, Jess Conrad, Bobby Crush, Mike Miller, Bernie Clifton, Kenny Lynch, Sue Pollard and Cannon & Ball will present their "Last laugh" show to be filmed at The Orleans this Saturday night.
Murray performed several tricks for Cannon & Ball as Emily rolled in on her high-heel roller skates!
TONIGHT'S TIPS
• It's the 30th anniversary of the "Crazy Girls" show at Planet Hollywood and the topless temptresses will celebrate afterward at the TAO nightclub in The Venetian.
• NBA legend and two-time Hall of Famer Earvin "Magic" Johnson delivers a keynote address at the Global Gaming Expo (G2E) inside the Sands Expo and Convention Center. His 30-minute address will share how he successfully transitioned from exceptional athlete to business executive, parlaying the skills and tenacity he acquired on the court into a winning formula for successful business ventures.
• The Vegas Food and Wine festival starts its four-day events for over 6000 foodie fans with a Michelin-starred dinner at the Joel Robuchon in the MGM Grand. The grand tasting will run for two nights tomorrow and Saturday at the Red Rock Resort pool and wind up with chef Francois Payard's celebrity brunch on Sunday at Hearthstone.
• The Mob Museum presents "Digital Underworld"' with experts detailing how to crack down on cybercrime and achieve online security.
• Bonkerz Comedy starts its three-night run at the Hard Rock Live café on the Strip with Derrick Stroman headlining.
• Post Malone headlines at the Brooklyn Bowl in the Linq.
• Sin Bandera plays the House of Blues at Mandalay Bay
• Since October is officially Vegetarian Awareness Month, chefs at The Venetian and Palazzo have created a "Give Peas A Chance" dine-around guided tour of menus at the property's restaurants.