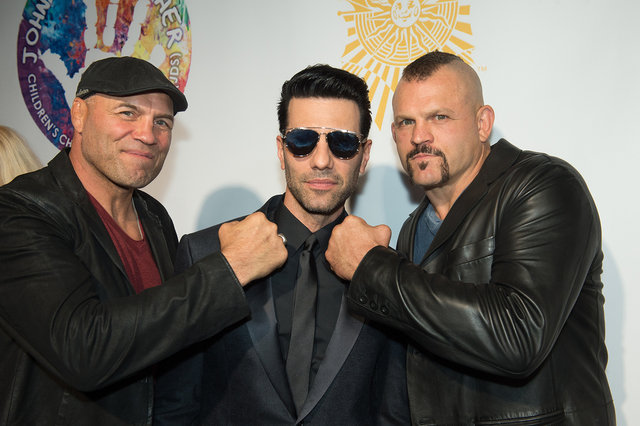 We have a delicious Wicked Whisper + Racy Rumor this manic Monday!
Insiders are saying that the romance between "Mindfreak Live!" at The Luxor stars Criss Angel and British magician and blonde bombshell Chloe Crawford, who formerly danced in nearby "Fantasy," has gone up in smoke.
Criss has had the name of new lovemate Spanish-born Mexican singer-songwriter and actress Belinda (Peregrin Schull) tattooed on his chest. The duo has each described the other as "the love of my life" and "you mean the world to me" on social media.
Meantime, Chloe, who still performs magic in "Mindfreak Live!," has been linked with Italian restaurant owner and entrepreneur Nico Santucci of the Capo speakeasy Mob-themed restaurants here in Las Vegas. His 14,000-square-foot Parisian Palace here is used for numerous TV shoots.
Criss, 49, met Belinda, 27, when they filmed his October TV special "Trick'd Up," and he has posted numerous Twitter videos showing them vacationing together on ski slopes and Mexican beaches.
Belinda has been sitting in nightly at The Luxor theater watching Criss's "Mindfreak Live!," which as a bestselling magic production surpassed its previous best-ever $150 million mark last year.