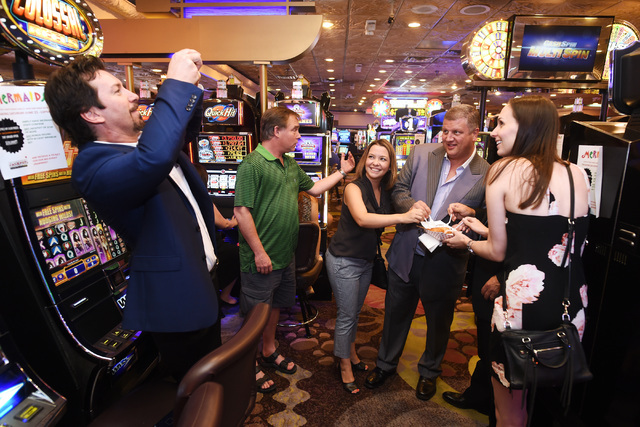 It's well-known that Hooters Casino on East Tropicana just a few steps from the Las Vegas Strip is up for sale at the right price. Now I'm hearing first rumblings – and I repeat that they are only rumblings – that downtown hotelier Derek Stevens is seriously interested in the property.
It would give him a Strip presence after reviving downtown with makeovers at The D Las Vegas and Golden Gate and his recent purchase of The Glitter Gulch and Mermaids and La Bayou casinos. Derek also owns the Las Vegas Club and Downtown Las Vegas Events Center.
Incidentally this month, Hooters has taken down its billboards and canceled its regular advertisements and its entire marketing budget for the month – but not because the property is on the block.
The move is so it can parlay the funds into tens of thousands of dollars of donations to local charities. The Hooters girls are joining in the effort with volunteer hours at charities that include Make a Wish, St. Jude's Ranch, Goodwill, Salvation Army, NSPCA and Three Square.
The Month of Giving began this morning with the casino team onsite at Habitat for Humanity to assist with building houses for the needy.