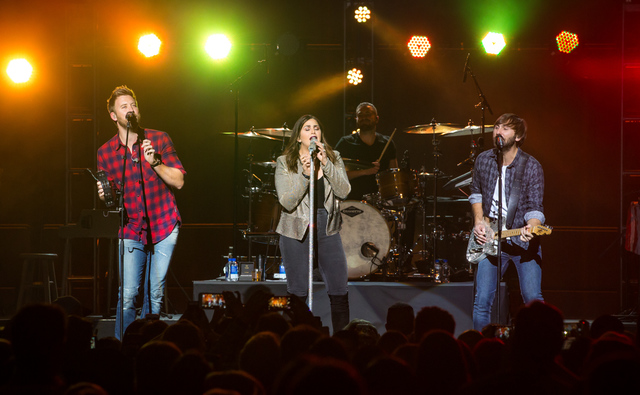 We have Wicked Whispers + Racy Rumors galore this wacky Wednesday:
Now that Cirque du Soleil has revealed William Shatner, "America's Got Talent" winner Grace VanderWaal, Redfoo and The Tenors as guest stars of "One Night for One Drop" at Zumanity Theater at New York-New York on March 3, I'll reveal two surprises at the poolside after-party:
While I won't spoil the larger than life fun by revealing the name of the group who'll perform at the after-party, I will divulge that cast members of "Fantasy" at The Luxor will escort them onstage and dance to their music.
* I'm hearing first rumors of a new restaurant reality-TV series to be filmed here for one of the three major networks. A Las Vegas TV personality will host the show "Celebrity Makeover."
* For the first time on the Las Vegas Strip, images of the first Latina celebrity chef are set to debut on the wall of culinary kings at The Venetian. Next Wednesday, Lorena Garcia's portrait will be displayed 21 feet tall alongside Wolfgang Puck, Thomas Keller, Mario Batali, Emeril Lagasse and Buddy Valastro.
Lorena opens Chica this spring. She's a Venezuelan-born TV producer and personality, author and restaurateur. Lorena competed on Season 4 of Bravo's "Top Chef Masters" and was host, co-creator and co-producer of Nickelodeon's "Food Hunters." She also appears on Home Shopping Network with her Lorena Bella kitchen collection.
* Jewel and The Plain White T's are headlining the 60th annual gala for St. Rose Dominican Health Foundation poolside at Caesars Palace on April 1. Marie Osmond and Marshawn Lynch are two of the celebrities set to attend. The Dominican Sisters arrived in our community for St. Rose Hospital and Dignity Health 70 years ago.
My pal Saville Kellner has recruited the stars for the diamond anniversary, and he also has landed culinary king Rick Moonen to lead the team of celebrity chefs, including James Beard winner Saipin Chutima of Lotus of Siam, N9NE Steakhouse kingpin Barry Dakake and Kim Canteenwalla of Buddy V's Ristorante.
* And I'm getting word that country superstars Lady Antebellum will be live on "CBS This Morning" on Feb. 16 to announce the nominees for the 52nd Academy of Country Music Awards here at T-Mobile Arena on April 2.