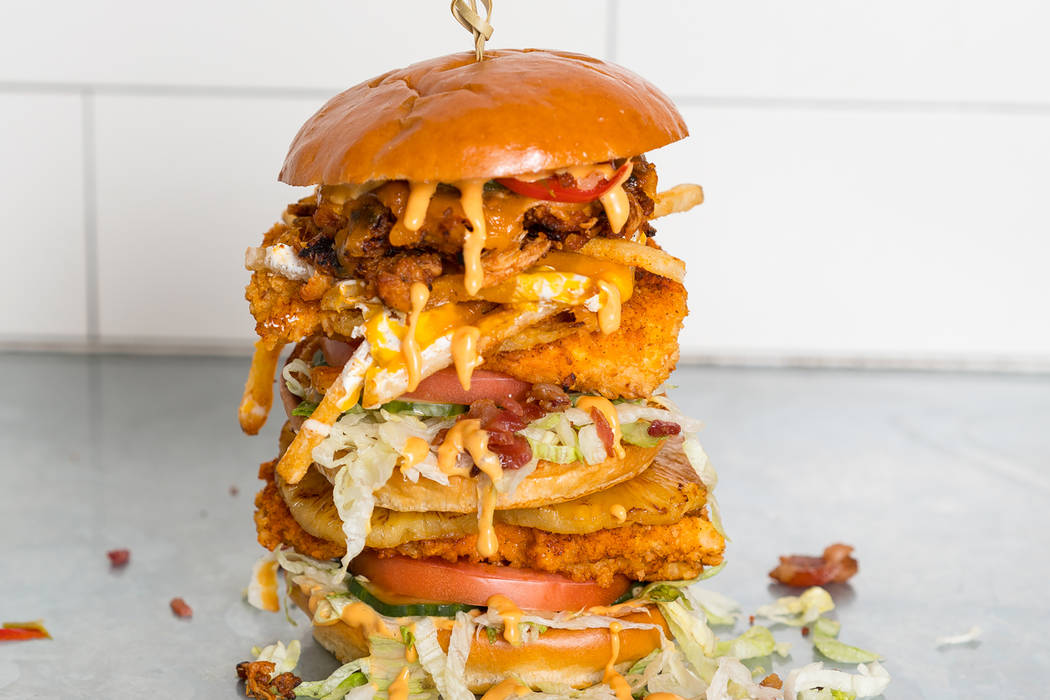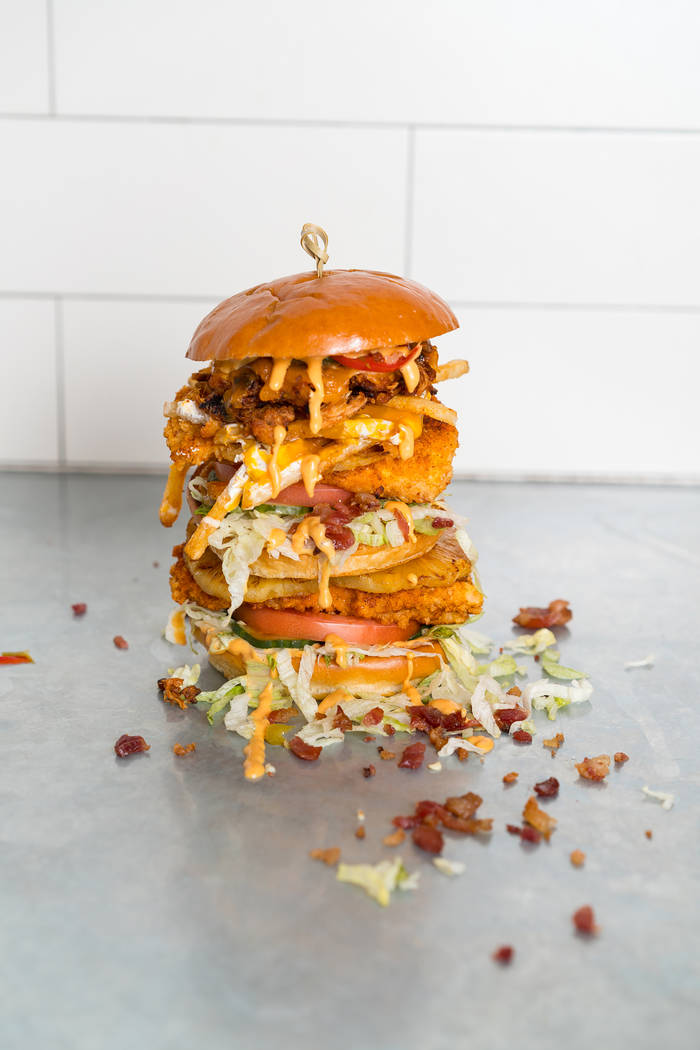 It's a Smorgasbird
If stacked-up-to-here sandwiches are your thing, here's one for you: Blue Ribbon Fried Chicken's Smorgasbird is two fried chicken cutlets, caramelized pineapple, lettuce, tomato, pickles, special sauce and Game Day fries — piled with barbecued chicken, cheddar, sour cream, bacon and pickled peppers — on a toasted bun. It's $16 through July 31, and $5 for every one sold will be donated to the National Multiple Sclerosis Society. Blue Ribbon Fried Chicken is in Downtown Summerlin and the Grand Bazaar Shops.
Josh Cellars
Josh Cellars Craftsman Series wines will be featured in a dinner at 6:30 p.m. Tuesday at Spiedini at the JW Marriott Las Vegas. With an entree of grilled sirloin steak with wild mushrooms, the four-course dinner will be $69, plus tax and tip. Call 702-869-8500.
Carmine's anniversary
Carmine's in the Forum Shops at Caesars is celebrating its fifth anniversary with a couple of specials for lovers of Italian food. During happy hours of 2 to 6 p.m. and 9:30 p.m. to closing daily through the end of the month, $5 meatball sliders and $5 anniversary aperitivo will be served at the bar. The restaurant will offer free slices of a special 5-foot-long lasagna to those dining at Carmine's on July 29.
Summer salads
Charlie Palmer Steak at the Four Seasons is offering Summer Salads + Wine, four salads for $24 each, paired with a glass of wine for an additional $6, through Sept. 30. They're a Thai-style crab salad with papaya and jicama; melon and fig salad with basil cream and arugula; poached and pulled chicken salad with candied pecans and lemongrass vinaigrette; and shaved beef salad with faro and crispy quinoa. Call 702-632-5120.
Prime Pair
Del Frisco's Double Eagle Steakhouse, 3925 Paradise Road, is offering its Prime Pair menu daily through Sept. 3. The prix-fixe menu, which is $59, includes entree choices of an 8-ounce filet, Manhattan-cut New York strip or fresh fish, plus crab cake, salad and side dish. Call 702-796-0063.