5 of the most romantic restaurants in Las Vegas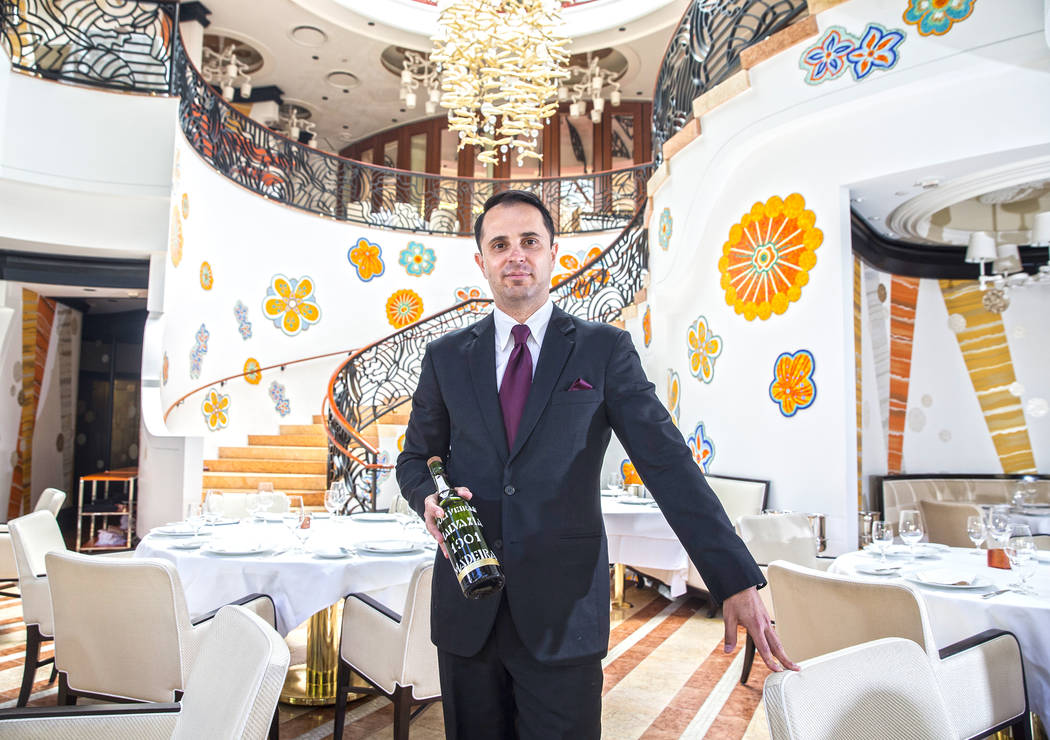 Eiffel Tower Restaurant
Everything about dinner at the Eiffel Tower Restaurant is romantic, from the hand-in-hand stroll to the dedicated elevator to your entrance to the softly lit, glass-walled restaurant and, if you're lucky (or really plan ahead), a view of the Bellagio fountains. The French-inflected food measures up nicely, such as the selection of caviar or the herb-crusted Maine lobster Florentine.
Paris Las Vegas, 702-948-6937, eiffeltowerrestaurant.com
Hugo's Cellar
Every woman gets a rose at this cozy, brick-bedecked spot tucked below street level, and the romance continues in the other only-in-Old-Vegas touches. Salads are custom-made with guests choosing selections from a cart, and they can revel in a fruit sorbet intermezzo, tableside cherries jubilee or bananas Foster, coffee brewed at the table and an after-dinner lagniappe of chocolate-dipped strawberries, apricot and figs.
Four Queens, 702-385-4011, hugoscellar.com
Costa di Mare
The dining room at Costa di Mare is attractive and pleasant — white with jots of color and sweeping expanses of wrought-iron railings — but for a truly romantic experience, reserve one of the private lakeside cabanas. There you can indulge in seafood fresh from the Mediterranean, whole and sold by the ounce or in numerous preparations such as cuttlefish-ink ribbon pasta with cuttlefish, shrimp and lobster.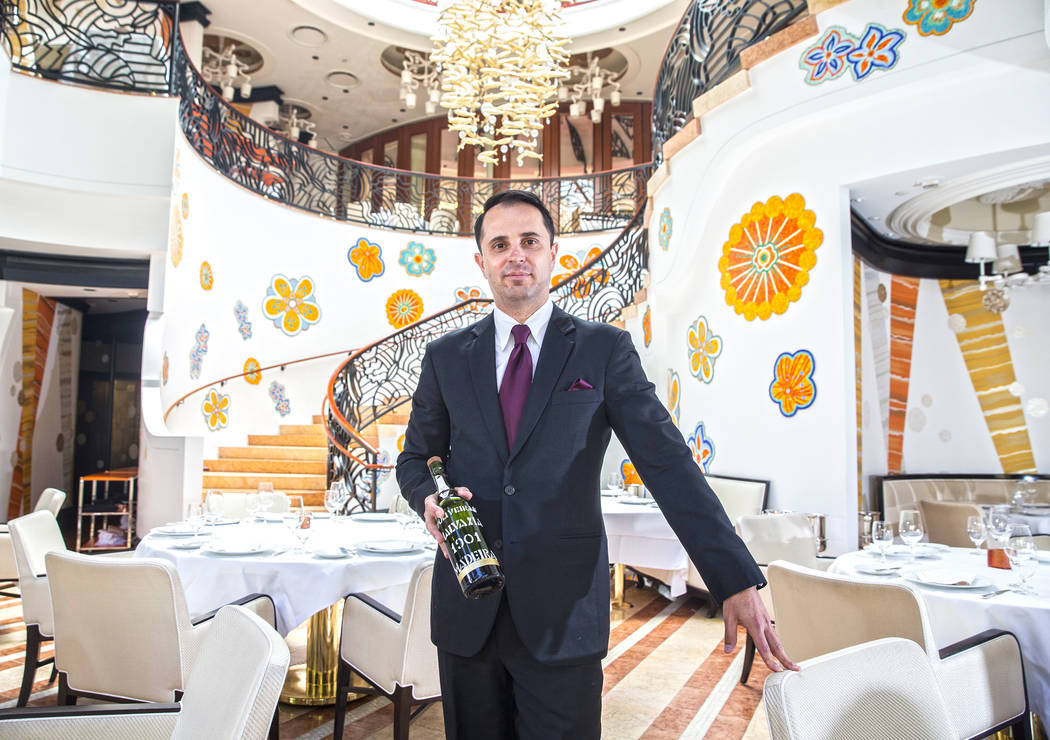 Mikklos Katona, wine manager at Costa di Mare in Las Vegas. Benjamin Hager Las Vegas Review-Journal
Wynn Las Vegas, 877-321-9966, wynnlasvegas.com
Le Cirque
This intimate, colorful room with a lavish draped ceiling will give you the feeling you're dining in a jewel box. So will the food, such as gold-crusted quail forci au foie gras with potato mousseline. And if you time it right, you can indulge in the Perigord black truffle menu, with truffles in all courses.
Bellagio, 702-693-8100 or bellagio.com
Picasso
Few things are more romantic than art created by a true master, and you'll be surrounded by it at Picasso. The food's masterful as well, like the cherries sous vide sauteed steak of foie gras with tomatillo and apple puree, pistachios and brioche. Want to be even more romantic? Get an outdoor table overlooking the fountains and Eiffel Tower beyond.
Bellagio, 702-693-8865 or bellagio.com