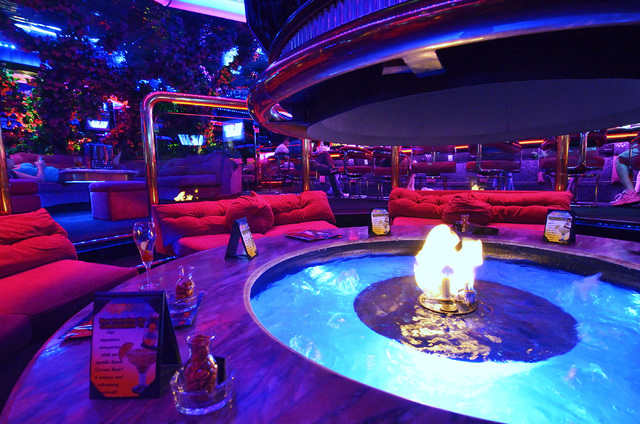 Chicago Joe's
This Italian-American mainstay feels like you're dining in someone's house because, until being converted to a restaurant in 1975, it actually was a downtown residence. Don't miss the stuffed artichoke appetizer before digging into the type of pasta that every Italian grandmother used to make.
820 S. Fourth St., 702-382-5637, chicagojoesrestaurant.com
style=" background:#FFF; border:0; border-radius:3px; box-shadow:0 0 1px 0 rgba(0,0,0,0.5),0 1px 10px 0 rgba(0,0,0,0.15); margin: 1px; max-width:658px; padding:0; width:99.375%; width:-webkit-calc(100% - 2px); width:calc(100% - 2px);">

Bootlegger Bistro
By the time the Bootlegger Bistro opened at its original location in 1972, the family of former Las Vegas showgirl and onetime Lt. Gov. Lorraine Hunt-Bono had already been in the Las Vegas restaurant business for over 20 years. The current location, run by Lorraine, husband Dennis Bono and son Ron Mancuso still dishes up her mother Maria Perry's classic Italian recipes, accompanied by live entertainment that channels the great performers of Las Vegas' past.
7700 Las Vegas Blvd. South, 702-736-4939
Peppermill Restaurant and Fireside Lounge
With decor that looks like the interior of a tacky stretch limo and so many TV and movie credits it should have its own IMDb page, Peppermill could easily be dismissed as a tourist trap. But its quality 24-hour diner-style grub has made it a perennial post-work favorite of Strip graveyard shift workers.
2985 Las Vegas Blvd. South, 702-735-4177, peppermilllasvegas.com
Pamplemousse
Another private residence converted into a dining destination, this former hot spot for Strip entertainers offers the classic French cuisine and formal service that was once de rigueur in gourmet dining circles. Celebrating its 42nd year in business, it's a culinary and cultural time capsule housed in a displaced French chateau.
400 E. Sahara Ave., 702-733-2066, pamplemousserestaurant.com
Bob Taylor's Original Ranch House
If your vision of Old Vegas has more cowboys and ranch hands than showgirls and Rat Packers, this holdover from the '50s is the place for you. With wood-paneled walls, antique saddles and steaks sizzling on a mesquite grill, a meal here is a quick reminder of our valley's place in the Wild West.
6250 Rio Vista St., 702-645-1399, bobtaylorsranchhouse.com