At the Las Vegas Food Expo, chefs, insiders and public will scout for next big dining trend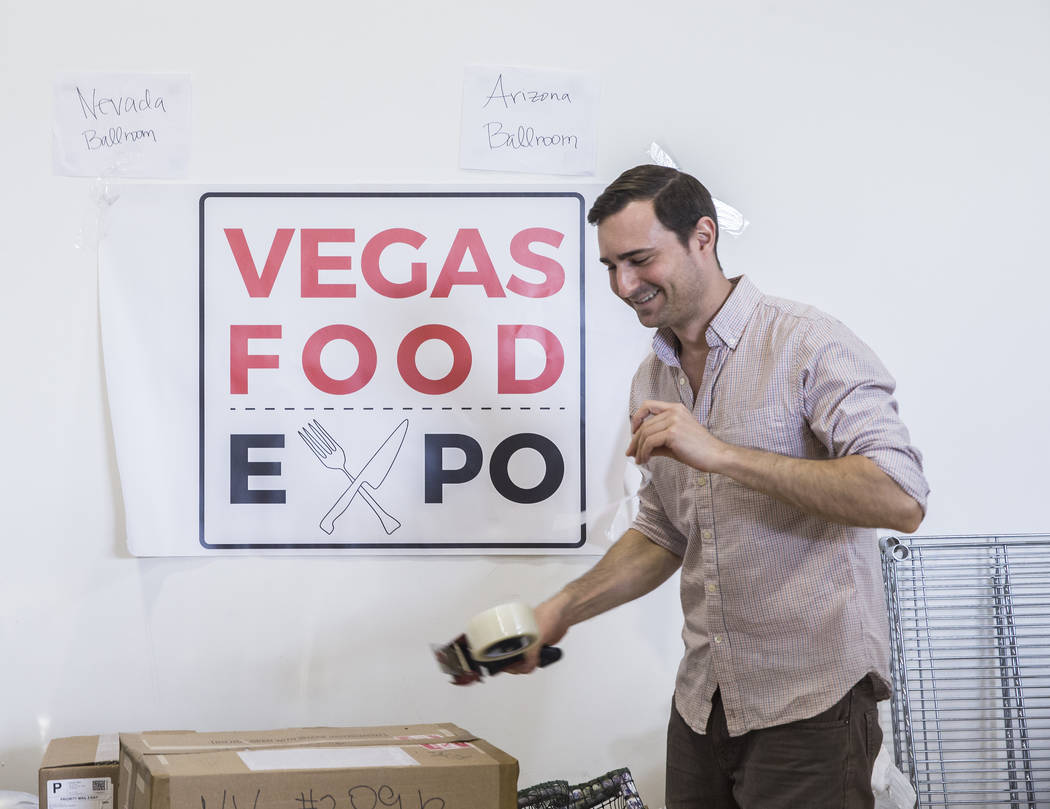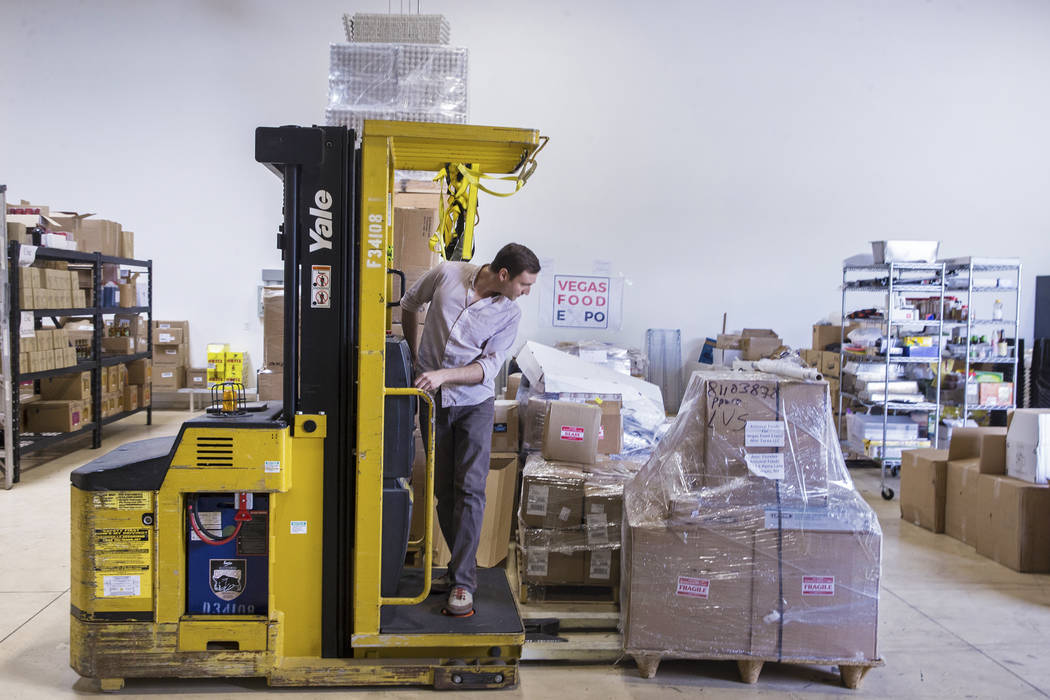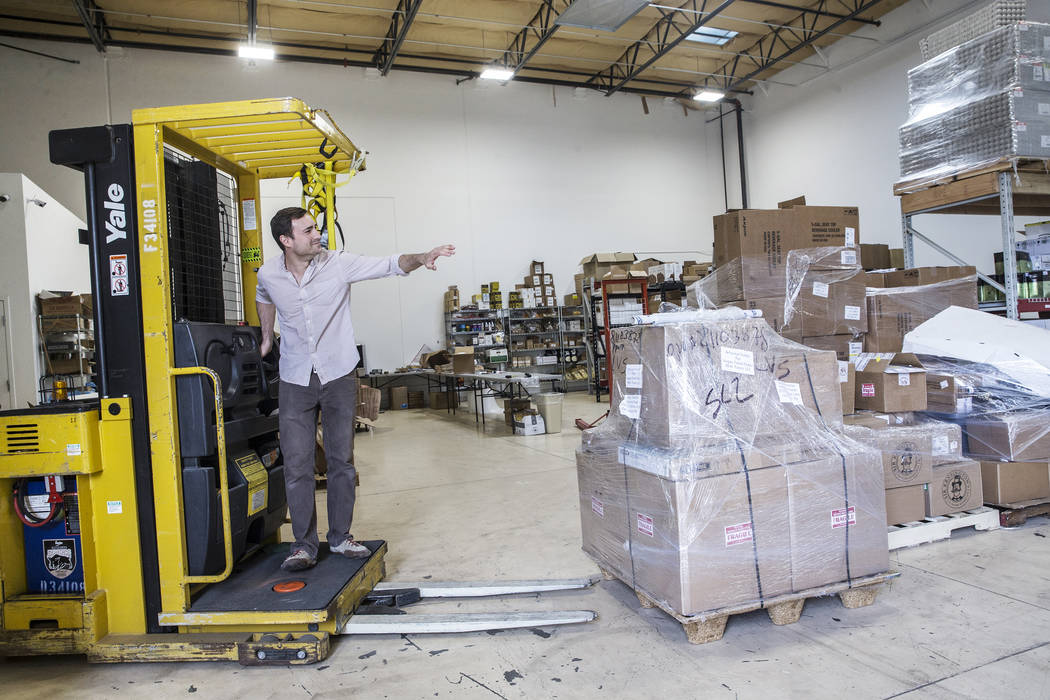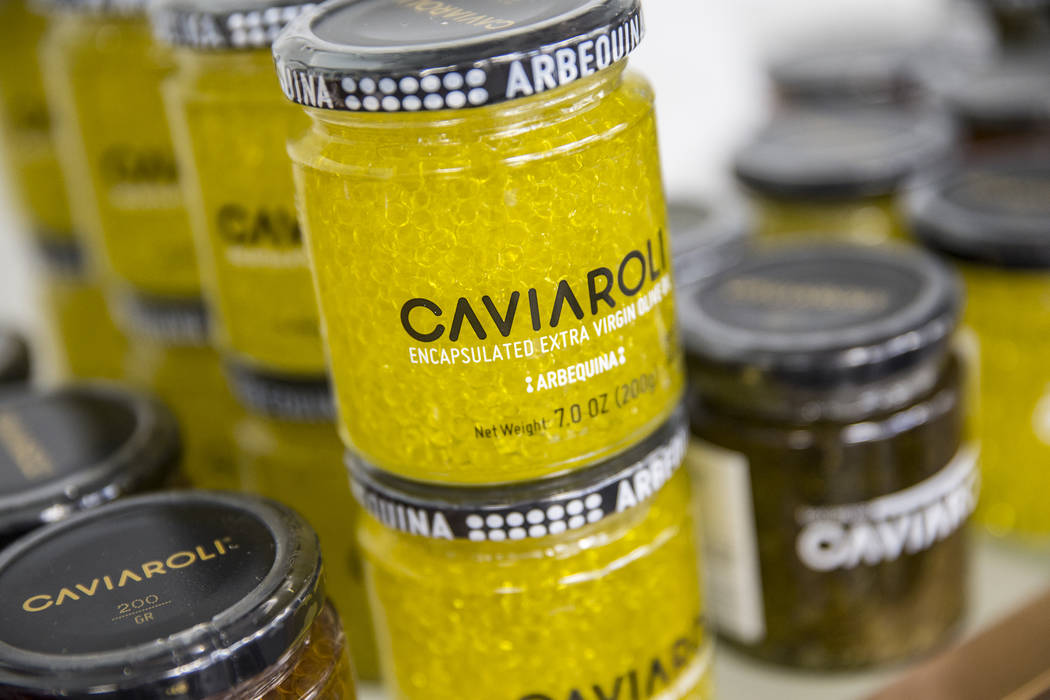 Think you've seen it all when it comes to food and dining trends? How about salt from the Philippines that looks like a dinosaur egg, almonds you can crack open in your hands or soap made from recycled fry oil?
These are just a few of the items that more than 135 exhibitors will tout Thursday and Friday during the inaugural Vegas Food Expo at the Gold Coast. During breaks from experiencing (and perhaps sampling) countless types of cheese, chocolate, tea, coffee, produce, seafood, caviar, truffles and meat, foodies, restaurateurs and members of the public can also take in lectures, tour local food hot spots and even enjoy dinner and a night out at Lavo and Tao.
ARTISANAL PRODUCTS BOUTIQUE PROVIDERS
The expo is the brainchild of Brett Ottolenghi, owner of gourmet food supplier Artisanal Foods and one of the valley's foremost experts on gourmet ingredients. An enthusiastic visitor to Fancy Food Shows in New York and San Francisco since his childhood, the 31-year-old entrepreneur says this show will focus on providers smaller than what you'll find at established events.
"The reason you go to a trade show is to discover the new and exciting trend," he explains. "And that's not likely to come from the largest companies. It's likely to come from the smaller innovative companies. So at a show like ours we hope to be able to spot food trends before they can mature to the point where they can afford a booth at the larger shows."
And unlike many trade shows, this one is open to the public on Friday.
"We thought it was important for foodies and food enthusiasts to have a glimpse at that piece of the food chain," Ottolenghi says. "So for that reason we make the second day open to foodies so they can buy a ticket and attend."
KEEPING IT LOCAL
Staging the expo here means those trends could very likely make it to Las Vegas plates before they reach the rest of the country. Sixty percent of registrants are local, with national chains such as Costco, Whole Foods and Sprouts rounding out the lineup.
That local market is particularly important to small producers within the state. Although they account for just 10 percent of Food Expo exhibitors, they often benefit most from selling to nearby customers.
"There are still a lot of things to do in Las Vegas … before we expand outside," says Carlos Pereira, owner of Bon Breads, a growing bakery that supplies many top Strip restaurants. "We need to support our community."
Matt McKinney, general manager of Bently Ranch in Minden, agrees. His ranch produces 100 percent natural grass-fed/grass-finished beef that never leaves Nevada from the animals' birth to harvest. And he'd be happy if it stays within our borders after it's been butchered.
"We'd love to talk to the Vegas people before we talk to the national people," he says. "We're a small company and we want to stay small and high quality. We don't want to sell ourselves out to the point that we're not producing (a product) we want to stand behind. So there's a limit to what we can produce. And we'd love to expand to Las Vegas."
LEARN, DISCUSS, TOUR
In addition to the chance to glimpse and try trends-in-the-making and meet the people who produce their food, attendees will be treated to a series of lectures by celebrities and food experts. Former Las Vegas Mayor Oscar Goodman will kick things off Thursday with a discussion on the history of food in Las Vegas, and Robin Leach will discuss his experience building The Food Network on Friday morning. Other speakers will discuss sustainable seafood practices, women in the food industry and trends in produce.
Also available is a daylong tour of some important Las Vegas food spots. For an additional fee, a chartered bus will take the group to tour the specialty company Desert Meats, local food distributor Get Fresh, Three Square food bank and Tenaya Creek Brewery.
More details on the tour and all other events are available at VegasFoodExpo.com.
Contact Al Mancini at amancini@reviewjournal.com. Follow @AlManciniVegas on Twitter.
Want to go?
What: Vegas Food Expo
When: 9 a.m. to 3 p.m. Thursday (food industry producers, buyers only) and 9 a.m. to 3 p.m. (food industry and general admission)
Where: Gold Coast, 4000 W. Flamingo Road
Price: $50
Information: vegasfoodexpo.com
Red, white and blue truffles?
Truffles, long prized by foodies with exquisite taste and/or deep pockets, are usually found in France, Italy and (lessglamorously) Croatia, where they grow wild. But what if they could be cultivated right here in the U.S.? Would theincreased supply and shorter travel from ground to table make for better, less costly products?
That's what Robert Chang of the American Truffle Co. will discuss at 11 a.m. Friday at the Vegas Food Expo. Here are afew of his talking points to whet your appetite.
Black truffles, usually associated with Perigord, France, require a Mediterranean climate, and can be grown throughoutAppalachia (Kentucky, Tennessee, North Carolina and Virginia) as well as in Northern Alabama, Arizona, New Mexico andup and down the West Coast.
Burgundy truffles can withstand a range of temperatures and can be grown almost anywhere in the U.S.
Truffles lose their aroma and flavor over time. The average truffle served in an American restaurant is a week old.
Whether they grow naturally or are cultivated, you must rely on dogs or pigs to sniff out truffles.
Mass-market truffle oils are synthetic products produced in labs and contain no actual truffles.