Las Vegas designer dresses the people working where you play
Updated April 3, 2017 - 11:36 am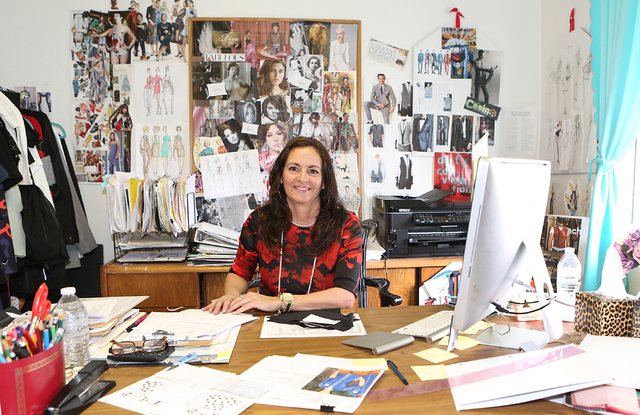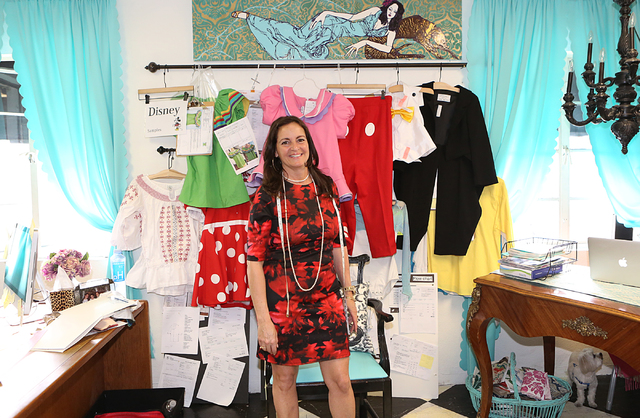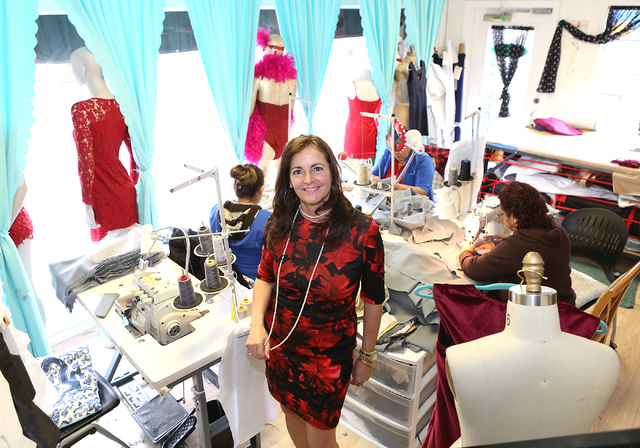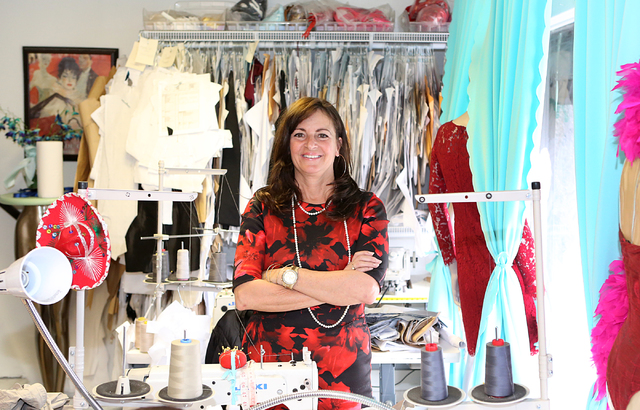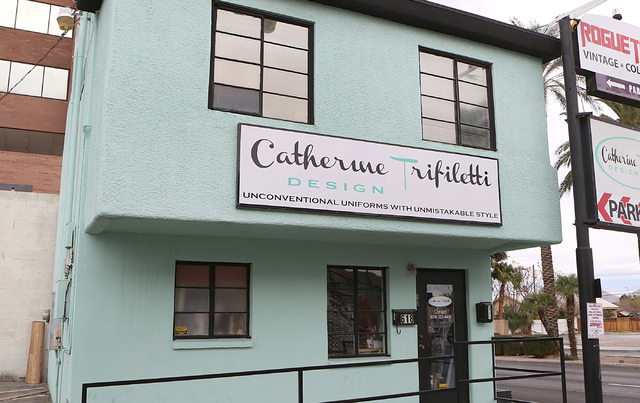 Catherine Cifonelli's fashions are all over Las Vegas — at the gaming tables, in top restaurants, even in penthouse suites. But you won't find them on wealthy casino guests.
Her company, Catherine Trifiletti Design, creates uniforms, and her styles adorn housekeepers, valet parking and pool attendants, and servers in restaurants such as Gordon Ramsay Pub and Grill, Mr. Chow and Bazaar Meat.
Cifonelli's life is, admittedly, not as glamorous as kings and queens of couture whose names grace boutiques in the Forum Shops and Crystals. While they have swanky corporate headquarters in New York, Paris or London, she's been operating in a small two-story storefront on Las Vegas Boulevard, tightly packed with a pair of perpetually buzzing sewing machines. Racks of clothes crowd the room, and countless sketches, photos and torn magazine ads are pinned to the walls.
Her days aren't spent at photo shoots with supermodels in SoHo lofts; her nights don't involve celebrity-filled fashion shows, where Champagne flows freely and money is no object. At one recent shoot, for example, models, photographers, a makeup artist and Cifonelli packed into a hip-but-tiny hotel room, the only Champagne bottles in sight borrowed from the mini bar — and returned unopened.
But Cifonelli's influence is evident up and down Las Vegas Boulevard.
Fashion on the Farm
The Strip is a world away from Cifonelli's childhood in New Jersey, where she grew up doing fashion illustrations and working summers on a peach farm. When her three brothers used their earnings to buy bikes, she used hers for a sewing machine.
"They were like, 'How are you gonna get to the farm?' And I said 'I guess somebody's gonna have to give me a ride,' " she recalls of those days.
Coming to Las Vegas
After studying fashion design in Philadelphia, Cifonelli went to work for fashion designer Albert Nipon. Her career fluctuated between working and teaching design in Philadelphia and New York City, as she developed a concentration on womenswear, swimwear and maternity clothing.
An assignment to redesign the uniforms of the Pennsylvania State Police proved to be a turning point, however, which led to an offer from a uniform company at an optimal time: The job would include work in Las Vegas just as her daughter was starting at UNLV.
In 2013, she moved to Las Vegas full time to start her own company. SLS was soon to open, and she secured contracts for black jeans worn in Bazaar Meat, bartender tops and server pouches for Katsuya, security uniforms, ensembles worn in the Perq coffee shop and several others.
"It was overwhelming, actually," she says of the deals, which continue to this day.
Style Meets Substance
In Las Vegas casinos, where everything a guest sees is designed to reinforce an image of a chic fantasyland, staff uniforms are an important part of the mystique.
"Definitely something classy," Aria's uniform control manager Joel Leano says when asked what he's looking for in designs. "You want it to match your property's style."
Must-haves are "presentation and functionality."
Functionality means enduring the hazards of a grueling day of service and keeping the staff comfortable enough to maintain their smiles. Cifonelli says her local presence gives her an advantage over catalog suppliers or out-of-town designers. She visits the Strip frequently and talks with workers about how their uniforms are holding up.
"You may have a lot of great designers," the entrepreneur says of her competitors, "but maybe they don't know what fabrics are going to stand the test of time, or are fire resistant for the chefs."
Cifonelli describes the breathable fabric from Australia she uses for shorts for pool attendants at The Cosmopolitan. "It's cool. … It doesn't stain. And they're not going to return them because they shrunk."
And on black stretch denim for jeans at Gordon Ramsay: "They like those English jeans really tight, but they have to last. They had a problem with their jeans at first where the knee was wearing out, so we re-did them."
Bringing Sexy Back
Cifonelli's been so successful dressing resort employees that she's finally preparing to move to a larger facility. But she still has one unrealized goal: bringing some nostalgia back to cocktail culture.
"You come to this town and think that the cocktail (uniforms) would be like the Playboy Bunny," she says wistfully. "But if one property changes to a dress, then the rest of them kind of follow."
Cifonelli wants to move away from that trend. At that hotel room photo shoot, plenty of bunny-style influences were visible in her designs. So if your next cocktail server is dressed a bit sexier than you're used to, this local designer might be the one to thank.
Contact Al Mancini at amancini@reviewjournal.com or 702-387-5250. Follow @AlManciniVegas on Twitter.