Meet the chef and restaurant helping the Palms recapture its cool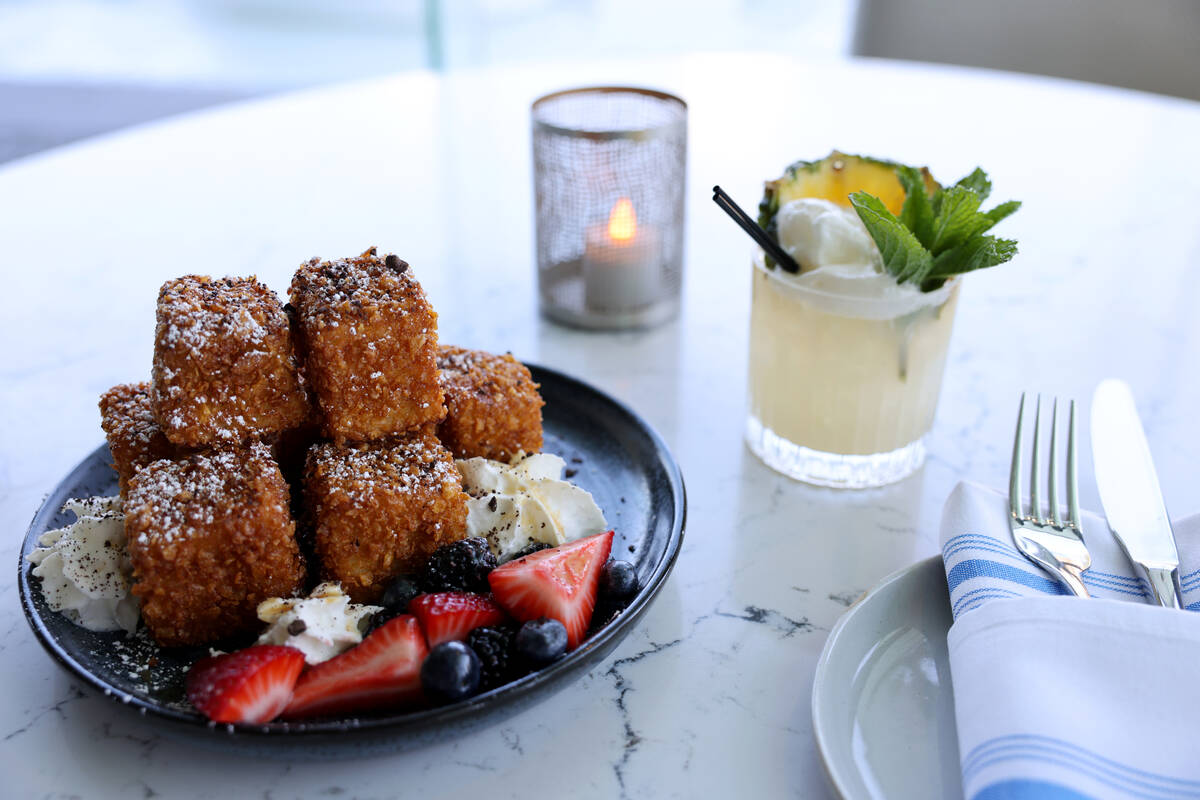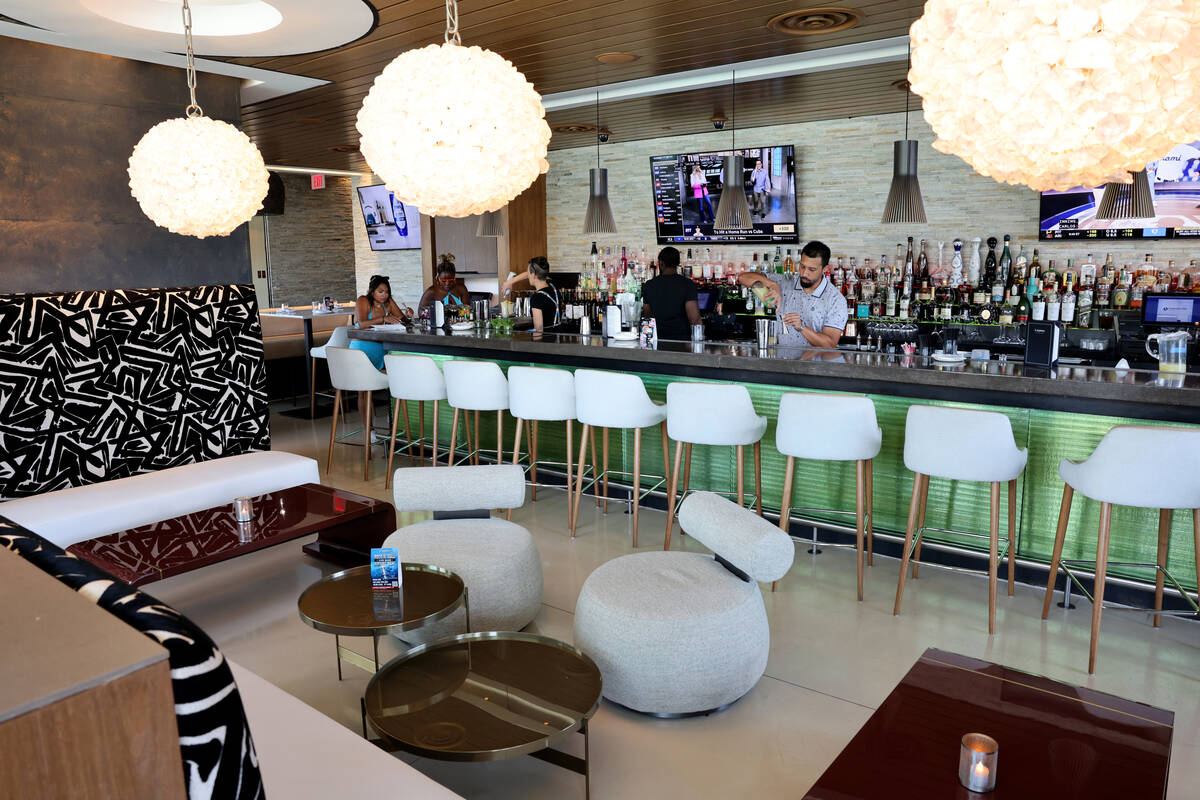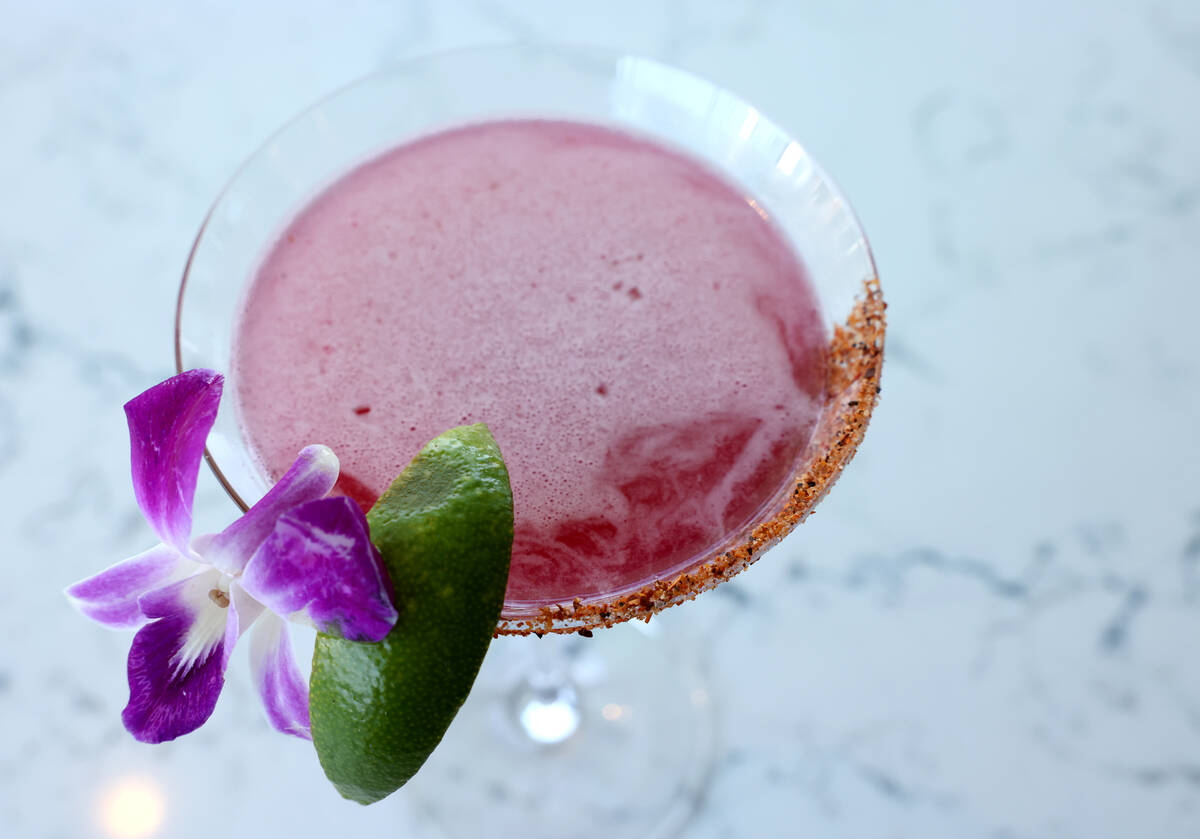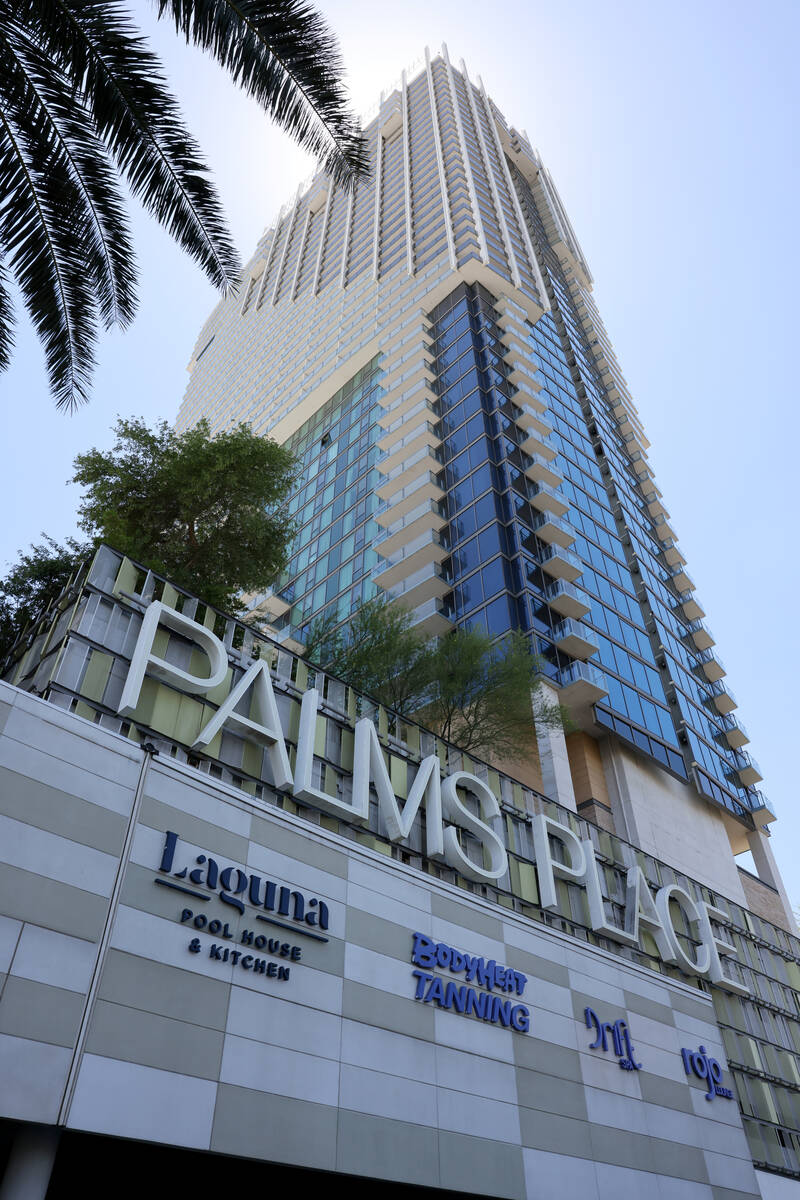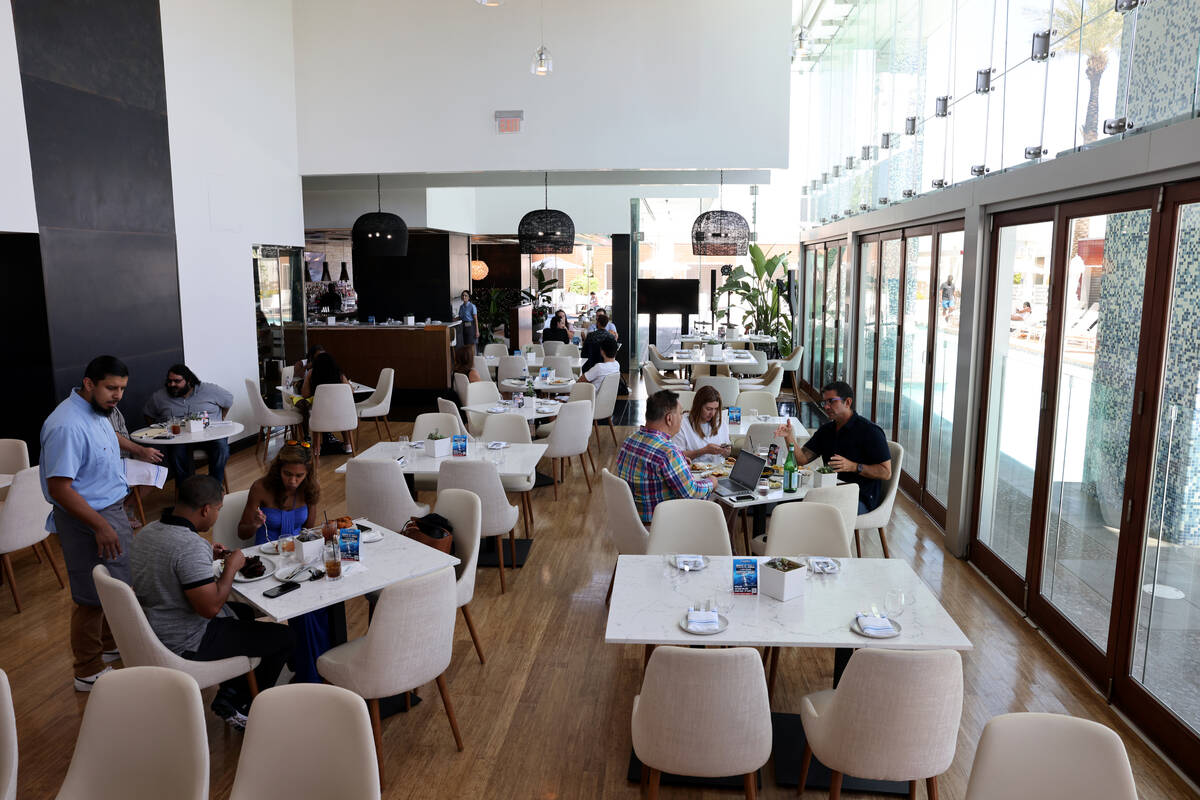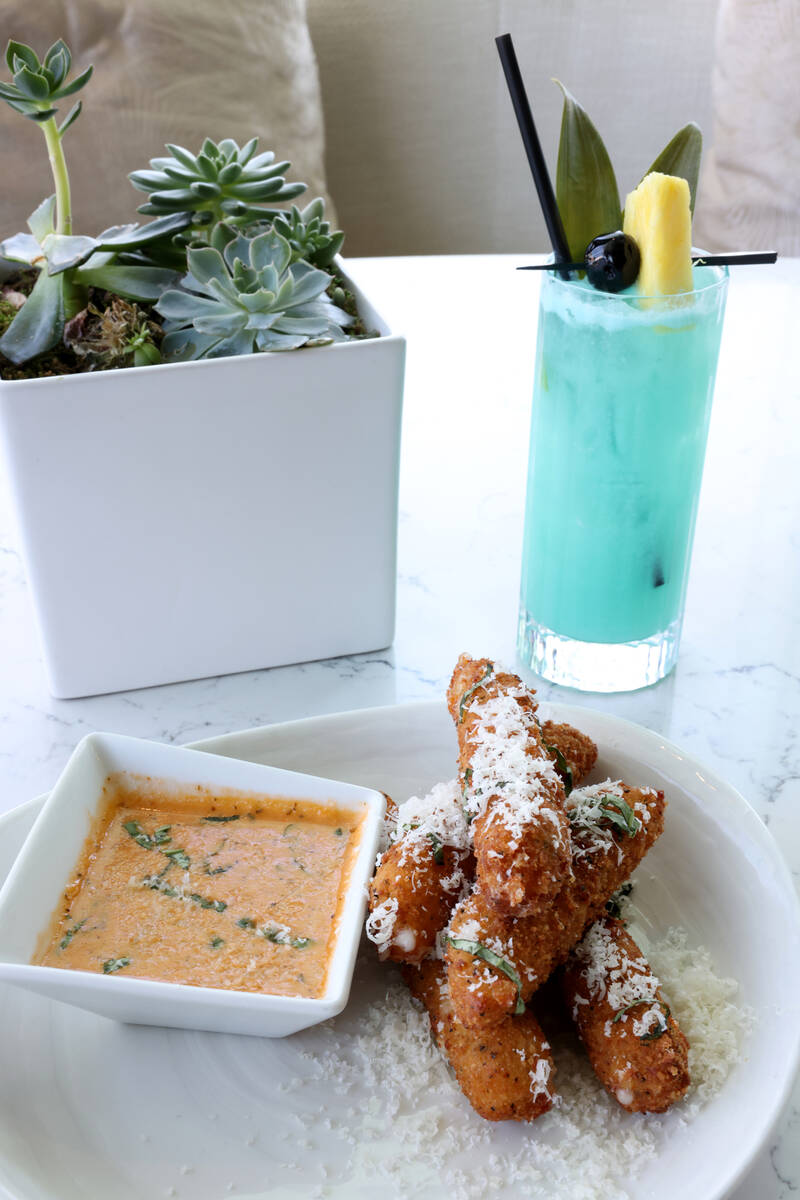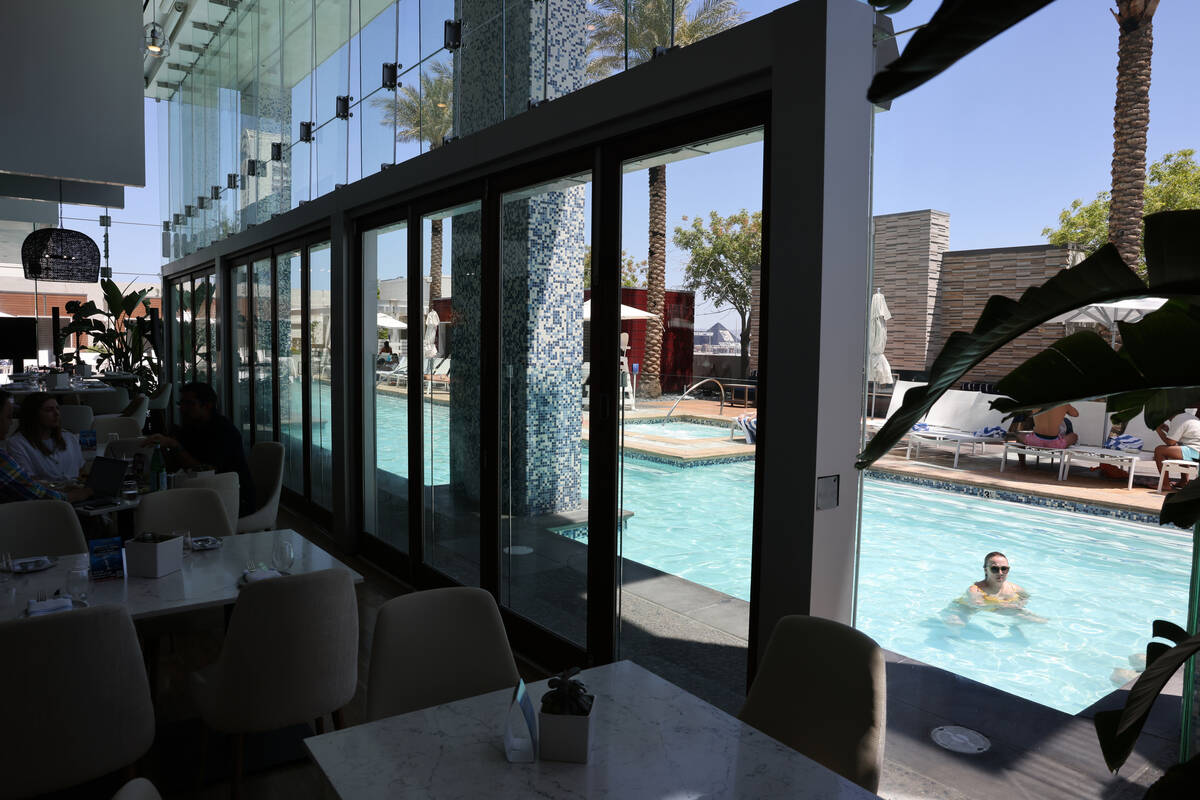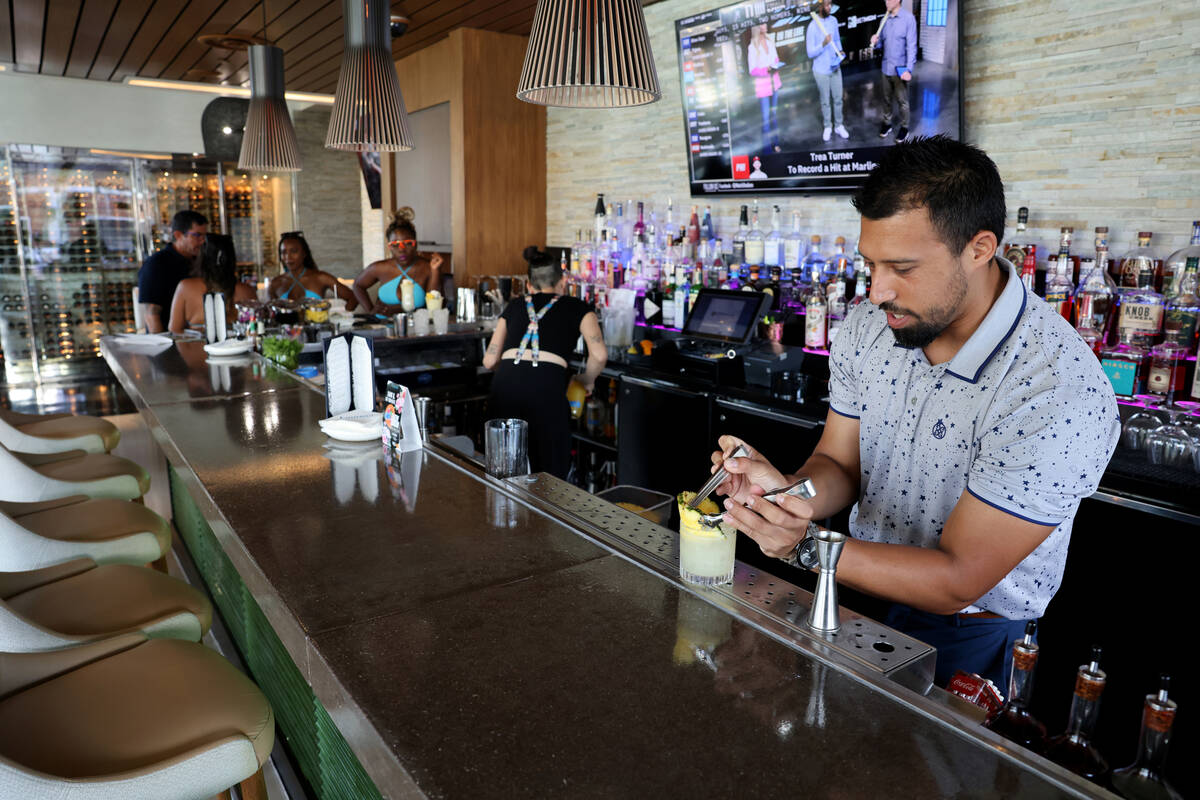 Time was, if it happened in Vegas, some of it probably happened at the Palms. The property offered a signature mix of eats, cocktails, nightlife and celebrity, a perpetual party that seemed ahead of its time. The Palms was The Cosmopolitan before The Cosmopolitan. And off the Strip, no less.
Economic challenges and ownership changes beset the Palms over the years, and when it emerged from the pandemic in 2022 with new owners, there was cool to be recaptured. Today, Laguna Pool House & Kitchen, in the Palms Place tower next door to the casino, is doing its part.
A restaurant from the late chef Kerry Simon once occupied the soaring glass-walled space along the sixth-floor pool at the tower. Chef Luke Palladino and his Meta Hospitality reimagined the space, and in the six months or so since Laguna Pool House opened, he has created some of the old Palms vibe.
As in: globally inspired dishes, craft cocktails with a balmy bent, art meeds vodka, DJ vinyl sets, multi-lingual karaoke, brunch towers, tiki gatherings and more.
"We have the most natural light, we have a pool, we're on the sixth floor, we're not on the casino floor," Paladino said. "Let's make it an entertainment venue as well as a restaurant. People crave that energy, that excitement.
"If we can bring it here, it could help over there," he added, "there" being the Palms casino, of course.
At party brunch, a hangover pie
In Vegas, brunch is the new bottle service. At Laguna Pool House, Soul Sundays combine both. Jolene Mannina, of Secret Burger events and Paladare commissary kitchen, is collaborating.
Chicken-fried New York strip steak with red-eye gravy, or shrimp and grits seamed with smoked bacon lardons, might touch down on Sunday. Or a pillowy Dutch baby crêpe provisioned with Boursin and smoked salmon, for sharing. Or a tower of brunch standards (including challah French toast atop), also for sharing.
A hangover pizza (red-eye gravy, white cheddar, sunny-side eggs, piquillos) is there for the morning after, when you feel like you need to shave your tongue. NEFT Vodka, a Soul Sundays sponsor, arrives for bottle service, or in cans painted by local artists for batch cocktails. DJ Copay spins vinyl sets of hip-hop, funk and old-school R&B.
In the mix: pupus, mules, karaoke
Mannina is also collaborating on Pool House Social Club, an island-inspired shindig every third Thursday featuring pupu platters, themed cocktails, entertainment (like Polynesian dancing), and guest culinarians (like chef Crystina Nguyen of MamaSan serving small plates).
Rock 'N Roll Karaoke runs Friday nights, with Peter Love and his band accompanying the crooners. Pre-show, take a gander at a Passionate Mule (Absolut Elyx, passion fruit, ginger beer) or a Coconuts in Fashion (coconut-washed Hennesssy, rye, banana, allspice dram) to work up your karaoke courage.
Some other things in the works: variety shows, drag queen brunches and themed dinners (for instance, a menu celebrating dishes from when Palladino cooked in Italy).
"We're always trying to find the right mix," Palladino said. He was talking about the entertainment programming at Laguna Pool House, but he could just as easily have been talking about the cocktails.
All the pool's a stage
"They don't know you can see them. They don't know they're on stage," Palladino said at a recent lunch, explaining the one-way windows framing views of folks at the pool. Natural light and turquoise water and various takes on (in)appropriate bathing attire combine to offer built-in entertainment at Laguna Pool House & Kitchen.
Lunch (from the all-day menu) kicked off with marcona almond and chickpea hummus backed by high-end crudités for dredging, and with provolone fritto with vodka sauce, chiles and gusty bits of basil. "For me, with fritto, I like provolone more than mozzarella," Palladino said.
Paccheri alla vodka — paccheri is a large tubular Neapolitan pasta — also made an appearance at lunch, spiked with Calabrian chiles. As the menu moves into fall, more Italian dishes might be added, but not so many they overwhelm Korean fried chicken on a potato bun, say, or shrimp tacos jabbed with oregano vinaigrette.
"I never want to be pigeonholed," Palladino said.
The chef said he was also developing large-format platters to be served at the pool. Because the party always tastes better alfresco.
Contact Johnathan L. Wright at jwright@reviewjournal.com. Follow @JLWTaste on Instagram and @ItsJLW on Twitter.