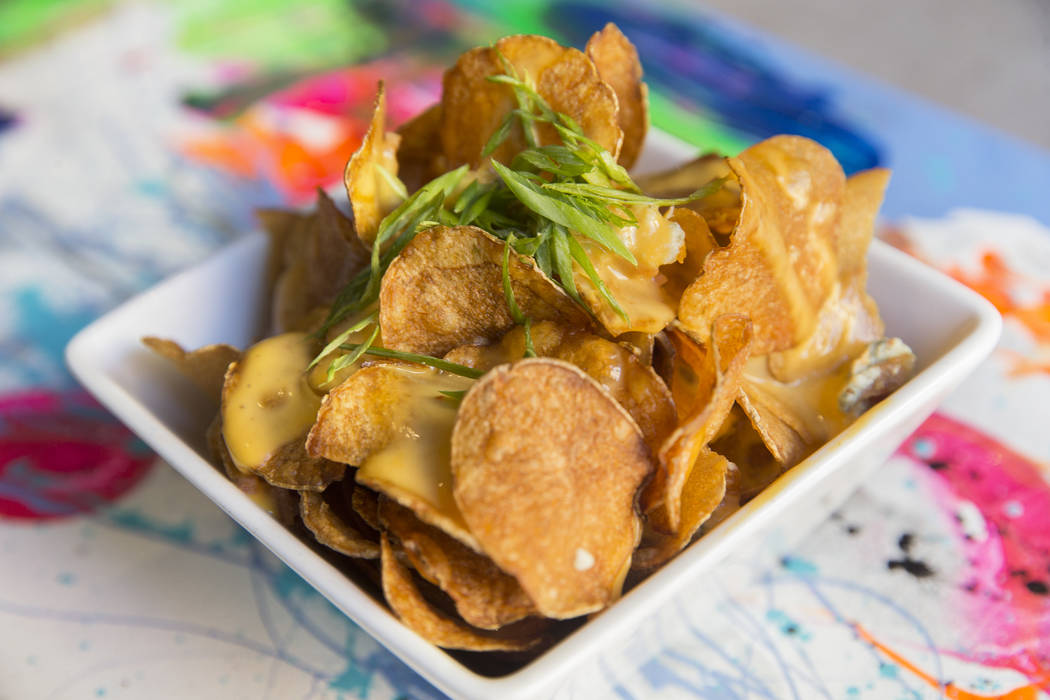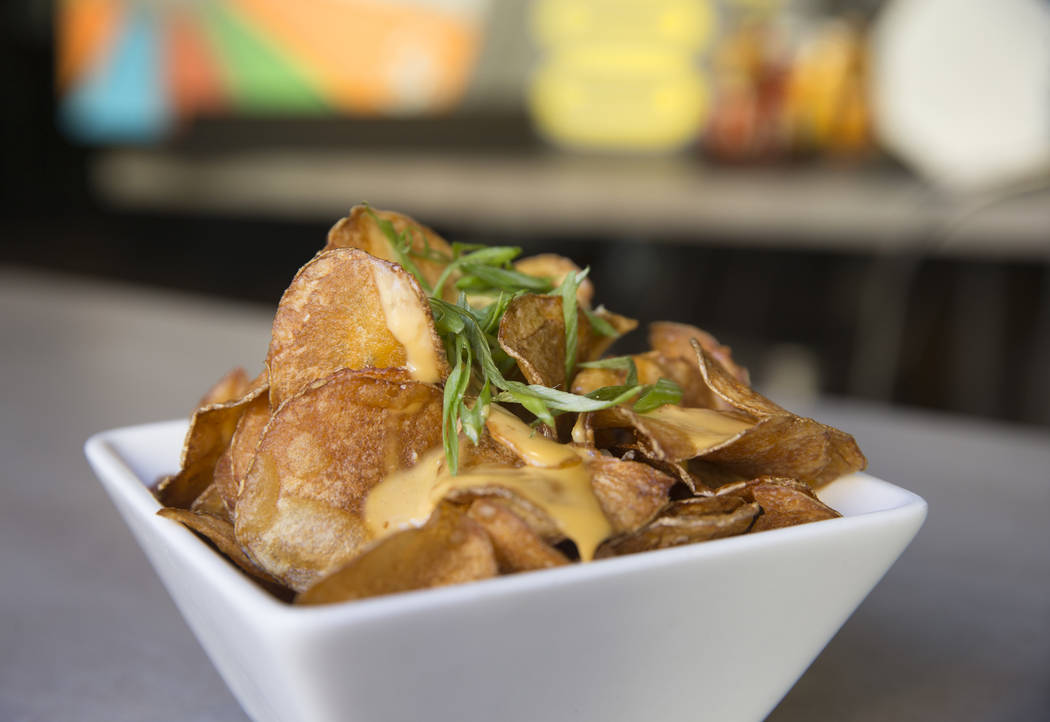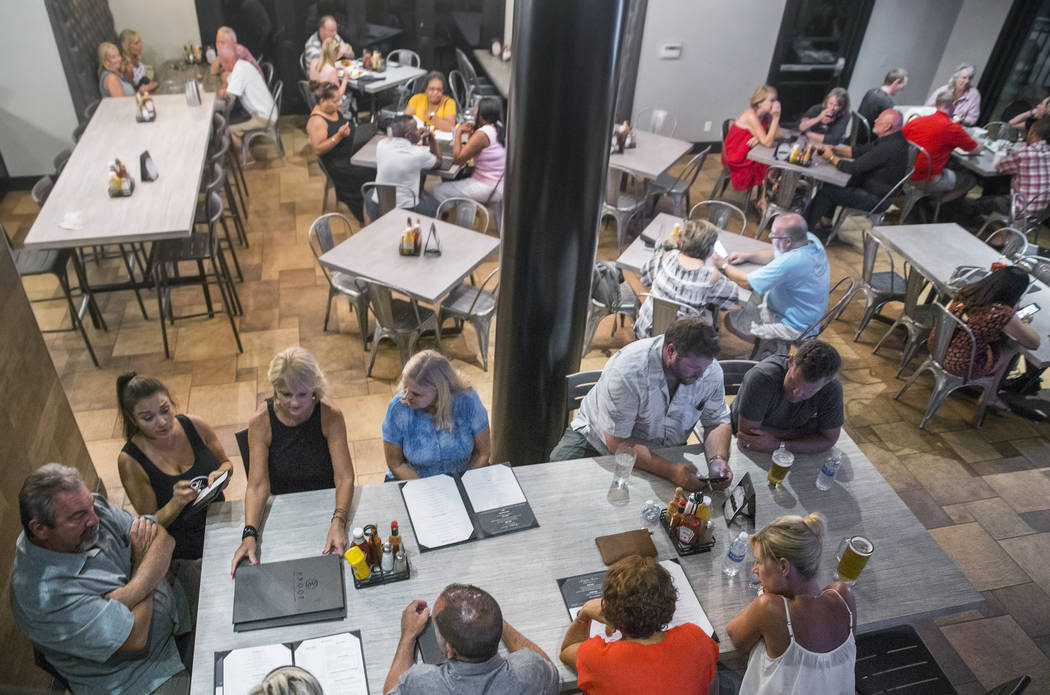 It's so nice to see something at Lake Las Vegas packed.
Restaurant crowds don't usually matter to a food critic, but Montelago Village at Lake Las Vegas has been downright depressing for the past few years. There has been a slight upswing; the former Ritz-Carlton has found new life as a Hilton and a few businesses, including a grocery, have opened, but closures are still happening — Auld Dubliner, for example — and the village, the retail heart of the area, remains stagnant.
So it was a little surprising to enter Proof Tavern near the shuttered casino and find nearly every table filled and people at the bar. They were there for happy hour, which is 4 to 7 p.m. weekdays, and probably also for the 25-percent-off food deal on Wednesdays, a discount on already moderate prices.
This is indeed a tavern (21 and older), and that's reflected in a menu that leans heavily to bar food, if more creative than some. Dirty, Dirty Chips ($8, or $5 during happy hour), a riff on a standard, were elevated with creativity. The house-made kettle-style chips were brown and ultra-crispy; they needed to be to retain the crunch under a torrent of cheese sauce and shower of crumbled blue cheese and bacon and sliced scallions, the result being lots of texture and flavor contrasts with a few sparks.
A shrimp po'boy ($15) was overstuffed, as is characteristic of this New Orleans favorite. Beneath the heap of lettuce, sliced tomato and onion were dozens of shrimp pieces, the crispy fried breading blanketing succulent shellfish. As a sandwich it was a challenge with all that shrimp, vegetables and spicy Dijonnaise cascading from the long crusty roll, but thinning the ranks with a fork made it manageable.
You always take a chance with baby back ribs ($18 for a half-slab, $25 for a full) in a non-barbecue restaurant, but these were respectable, ultra-tender, faintly smoky and coated in a barbecue sauce with a little kick.
Service was on the slow side, with only one server covering the entire dining room. She was remarkably efficient, though, and managed to maintain a relatively sunny outlook.
Decor is appropriately taverny. Tables are faux concrete, and the glass-and-tile dining room is centered with an interesting coffered space panelled in wood. Those materials don't absorb noise, so there's a lot of it bouncing around. Proof Tavern, which opened in early spring, is not the spot for a quiet evening, but it is the spot for a lively one.
It may be just what Montelago Village needs.
If you go
■ Proof Tavern, 10 Via Brianza, Montelago Village, Lake Las Vegas, Henderson; 702-568-1622
■ The essence: Well-executed bar food in a lively atmosphere.
Las Vegas Review-Journal restaurant reviews are done anonymously at Review-Journal expense. Contact Heidi Knapp Rinella at Hrinella@reviewjournal.com or 702-383-0474. Follow @HKRinella on Twitter.