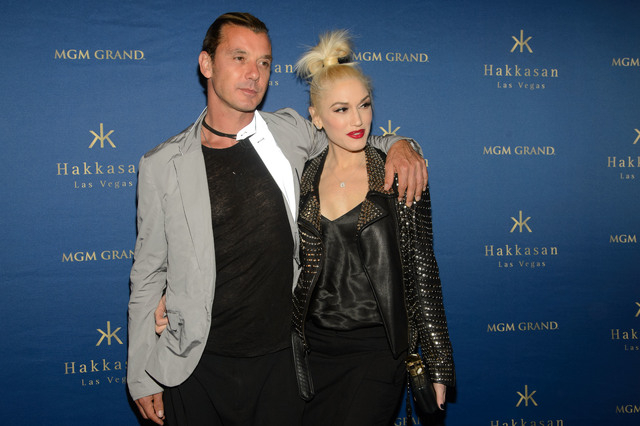 Bush is coming to town Friday. I'm not talking about George H.W. Bush, or George W. Bush, or Jeb Bush, or Zeppo Bush.
This is the British rock band Bush, coming to perform "Glycerine," "Machinehead," "Swallowed" and songs from their new, quite good album, "Man on the Run," during "Holiday Havoc" at the Hard Rock Hotel, as presented by X-107.5, KXTE-FM.
"There's something really nice about holiday shows. People are in a very good mood," Gavin Rossdale told me.
I asked him what it has been like, having his popular alt-rock band share a name with a statistically unpopular president.
Rossdale said there were moments when it was "not a good time" to be named Bush, whenever protesters screamed expletives at the president.
"But I think it dissipated now," Rossdale said. "Everybody's so mad at (President Barack) Obama that they've kind of forgotten about the Bush twist, and as usual it's completely unfair, but there you go."
Rossdale said his band's situation reminds him of U2's 1987 cover of "Helter Skelter," when Bono said, "This is a song Charles Manson stole from The Beatles. Well, we're stealin' it back."
Likewise, Rossdale said it's time to reclaim "Bush" from the Bushes.
"Bush is such a wonderful word, such a great, great word. I think whatever cultural transience it has in music belongs to us."
Rossdale — a very fun and playful guy to interview — is a big fan of Vegas.
He and his wife, Gwen Stefani, partied here this spring.
"My favorite thing about Vegas is you never know what time it is. We went out that night. We were out late. I went outside and it was light!" Rossdale said.
"I was like, 'What's going on?' It was 7 a.m.! Vegas does that to you, which I love. I'm from England, where our nightlife is all night. So when I first came to L.A., the bars at 1 a.m. had last call, and you're like, 'What?!'
"So Vegas is right in my wheelhouse. Two or three years ago, I played (Vegas) nine times in a year" for charity and private shows.
While he and I were joking around, Rossdale cracked this one:
"We haven't played any shows at Hooters (Hotel) yet, but never say never. I always see the hotel. I've imagined what it must be like to stay there: 'Hi, is this room service?' "
Doug Elfman's column appears Tuesdays, Thursdays and Saturdays. Email him at delfman@reviewjournal.com. He blogs at reviewjournal.com/elfman.