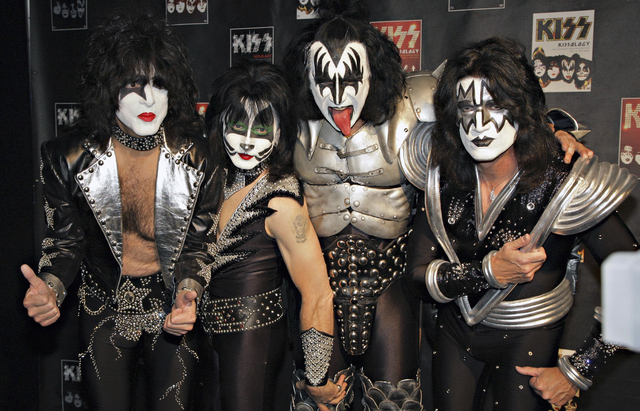 You wanted to best.
Well, you'll have to settle for Kiss.
Oh, c'mon now, wipe those tears away before your greasepaint start to run, I'm only kidding.
Here's what's not a joke: Kiss is the latest seminal hard rock band to book a residency at The Joint at the Hard Rock.
While the band's upcoming stint at the venue hasn't officially been announced yet, the group will be hitting Vegas this fall for an extended run of shows, following the likes of Guns N' Roses, Def Leppard and Motley Crue.
Let's just hope they're more stoked about coming to Vegas than they were about their recent induction into the Rock and Roll Hall of Fame.
Contact reporter Jason Bracelin at jbracelin@reviewjournal.com or 702-383-0476. Follow on Twitter @JasonBracelin.